no more shlepping. no more craziness. we're back to normalcy–me and you, girl. i love to watch you in this new toddler phase…the wonder, the learning, the becoming-who-you-are.
we played with crayons today…mommy wants you to be an artist because being creative and artistic has brought me so much joy and always makes me happy…i want you to have that too. but, i think you're a little young yet…cuz you ate the crayons.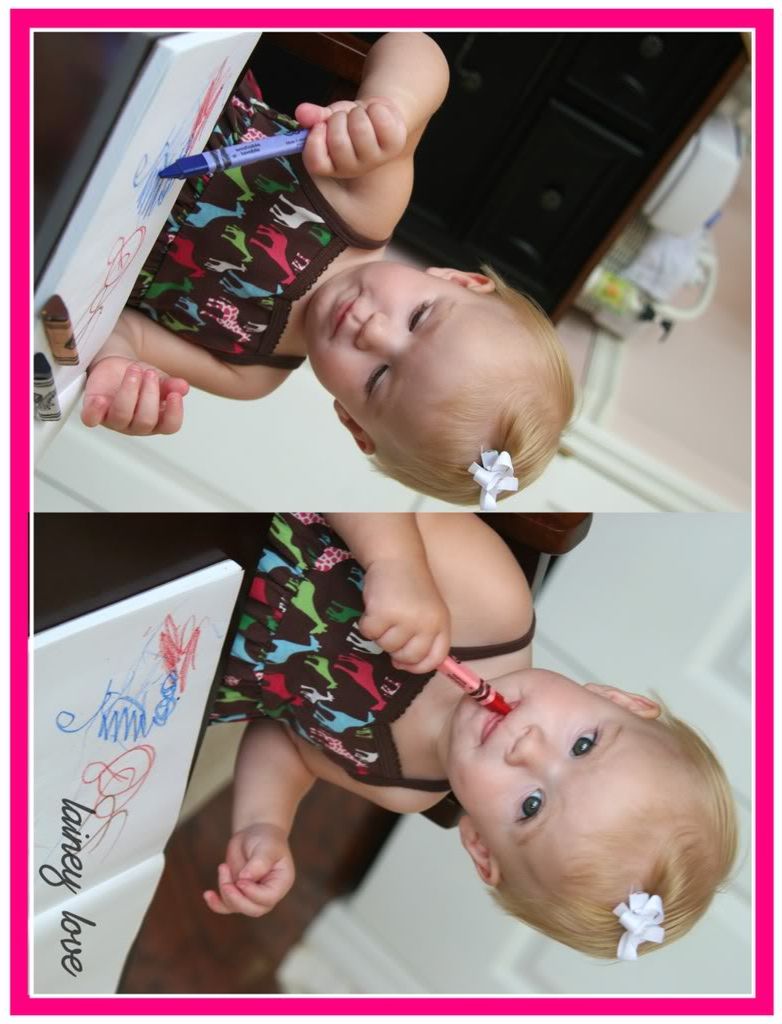 so we switched to puzzles…and i was amazed watching the little "cogs" in your brain turn…you figured out which shapes fit and which shapes didn't. but then you ate the shapes too. that's okay. you are an explorer…and you can figure this stuff out however you want to.
p.s. no pressure on the walking…i like my crawling cubby. and daddy says he'll be sad when you quit doing that thing where you think you're cool and do the speedy crawl.
p.p.s. did i tell you i love you today? i think i did…but just once more…i love you.
love, mommy
oh, i forgot to tell you…your eyes are going greeny on me. i thought a blue-eyed baby would be divine, but never thought i'd get one. green-eyed? now, that was just too good to be true, so i didn't even let myself get that dreamy. whadya know…i got me a green-eyed baby. you's beautiful, cubby…but that's not why i love you.