photography is slowly opening my eyes to so much more beauty in the world than i ever bothered to notice before…the little things. today, i was almost overwhelmed in wanting to capture it all–the way the clouds looked exactly like my childhood dreams of heaven…the way the light filtered through the screen to give everything it landed on this storybook glow…the wrinkles in cubby's feet after they had soaked in salt water for a good hour. it just makes me so much more in tune with gratitude and contentment.
anyway, another sunday at the church of the holy beach…and it gets better every time. today, the sky was purely magic–all day long…but then, on the way home, it just crescendo-ed to this mouth-dropping ripe shade of pink. and everything was just as it should be…happy hubby, happy kids, a good book, my camera and these moments: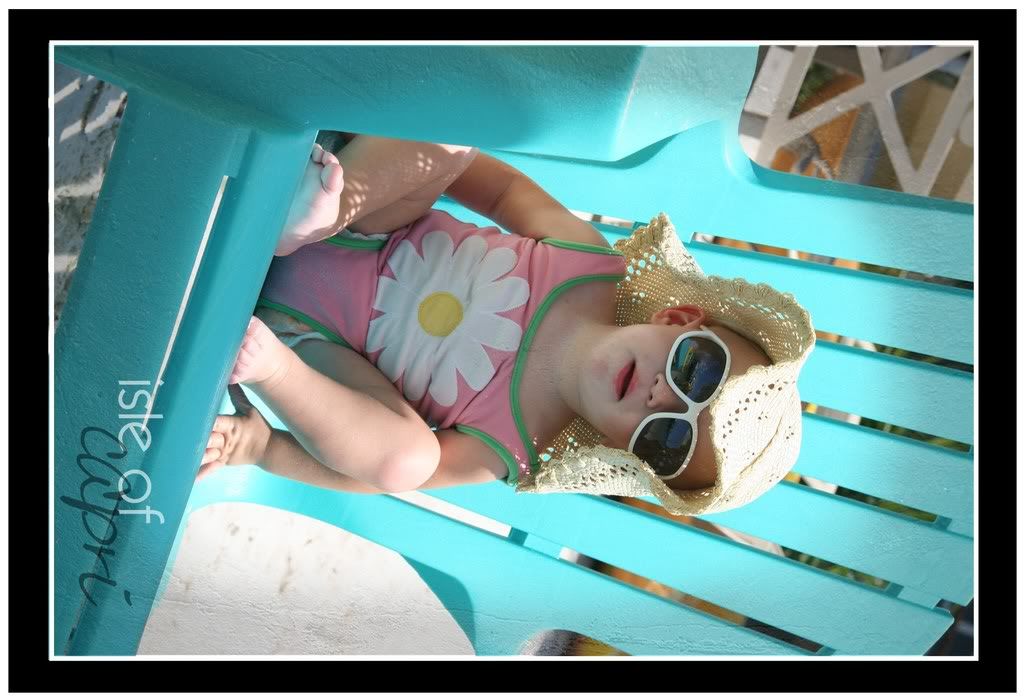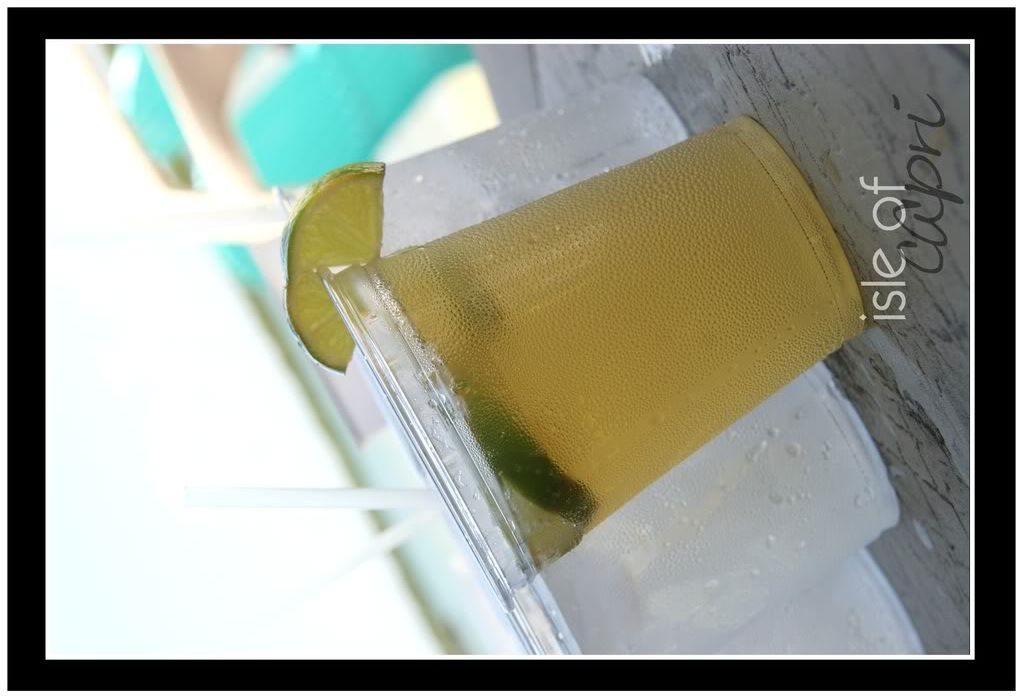 the one below, i just love…i want to blow this up and hang it in her room…it's just her…happy.
…and i can't get over how thankful i am that lainey will grow up with these sunday memories…she is in heaven here, and besides a swig of baba, a quick bite of grouper, and a few reapplications of sunscreen, this kid does nothing but play in the water and sand for hours with this gigantic perma-grin.
the owner was gushing today on how cute and big she's getting as we recalled all the times she's been here this last year…
first visit: 5 weeks old…slept in her little moses basket and got passed around for some luvins…
…and then later, we'd bring her walker, and she'd cruise around between the diners while we ate…
…or chill in her bumbo seat
it's our home away from home…
enjoying the beautiful things ~k