…because he deserves it…
blueberry pancake breakfast. lunch at la fogata, his favorite (with real old-fashioned coke bottles too…and menus in "secret code" a.k.a. Spanish but that's what makes the food so authentic). impromptu decision to take family bowling followed by a quick run-in to walmart for socks. watching cubby try to lift a bowling ball to no avail. enjoying a perfect family day. coming home to quiet house to relax and cubby falling asleep early tonight…
…followed by daddy saying, "i'm sad. i wasn't done with her yet." so we slipped her out of her crib and let her snuggle with daddy on the couch where they both dozed.
happy father's day.



…even cubby has her bowling shoes on. (note to self: start cute bowling shoe company in next life)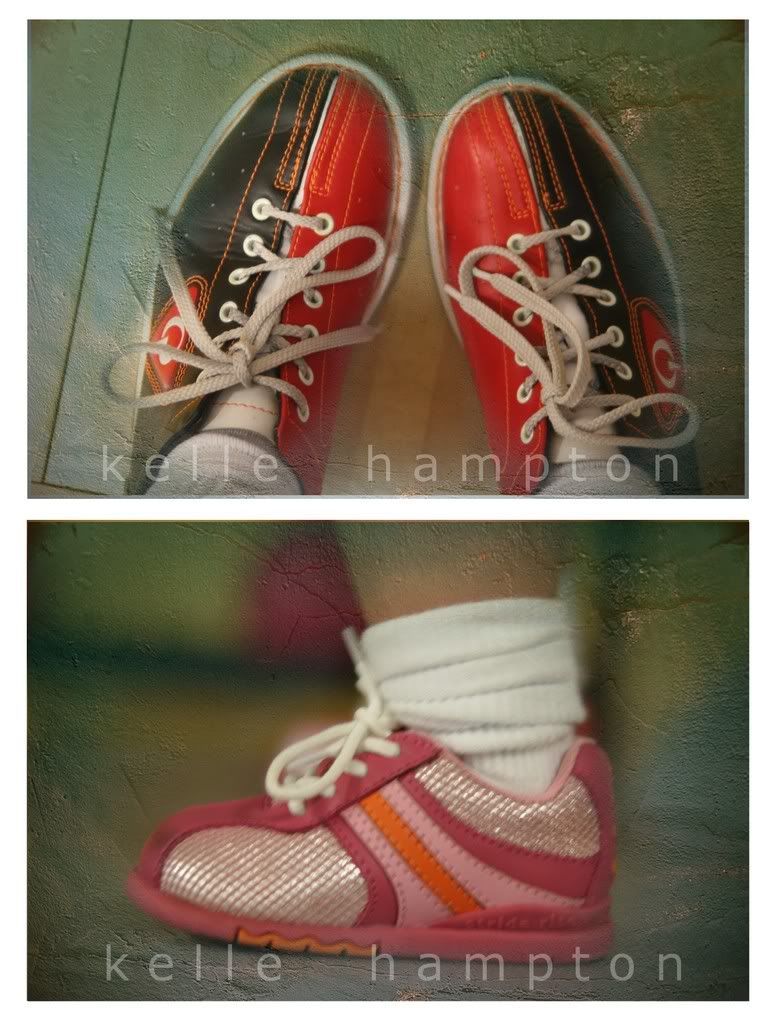 …"i think i'll take this one…can i get some help here?"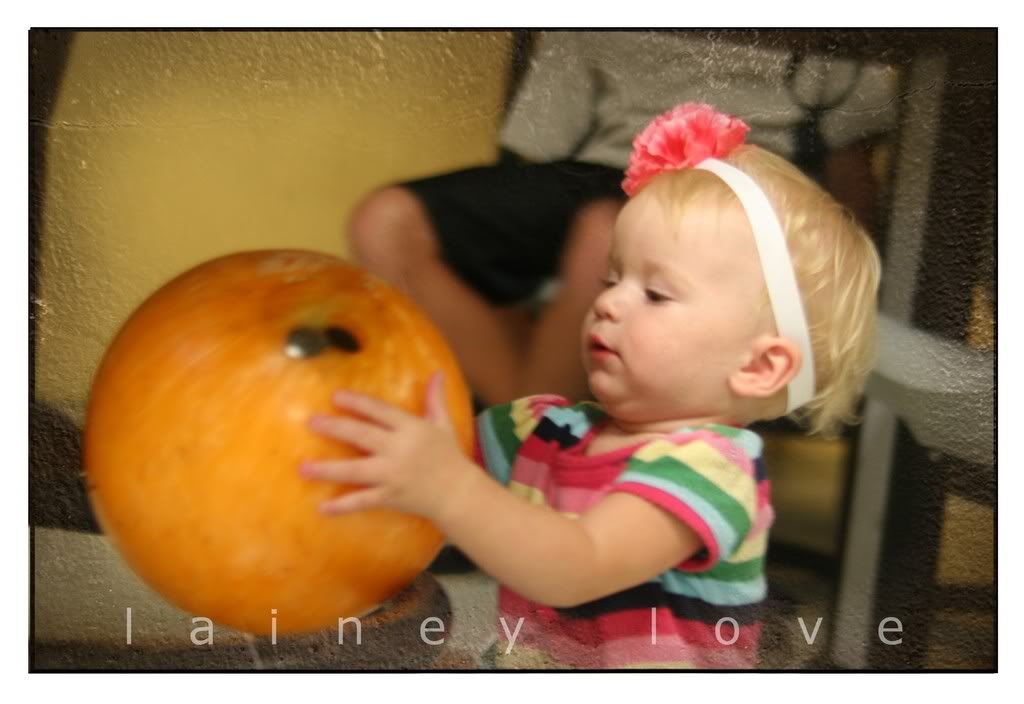 i have practically this same photo…same couch, same pose, same two little hearts…from so many different months of lainey's life, but this one in particular melts me. my i-love-my-baby-and-my-baby's-daddy emotions just crumble like cookies. the yummy kind with chocolate chips.

…and some peek-a-boo from this morning…


as i write this, i am reminded why i do this…this photo/blogging thing. i was in a "funk" today…just one of those sads i can't shake and for no particular reason. but now, as i look back at the portraits of our day and see the way it painted out, the funk is gone. smiling. blessed. this blog has allowed me to "paint" our lives at the end of the day and only choose the colors that are most beautiful. and, when i stand back and take a look at the finished canvas, i am reminded of our blessings and the beauty that is us…our family.
…enjoying the small things. ~k