if these were pictorial clues for $100,000 Pyramid…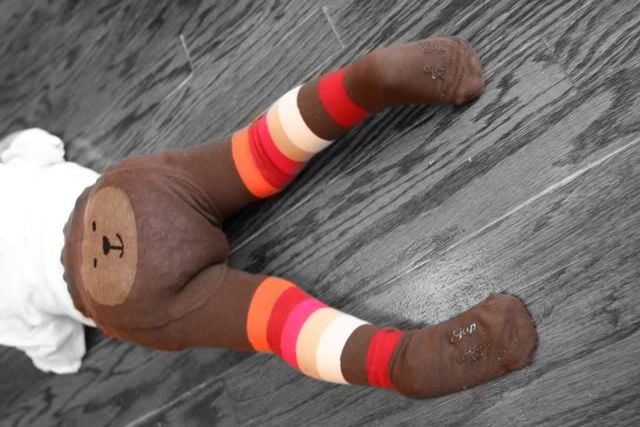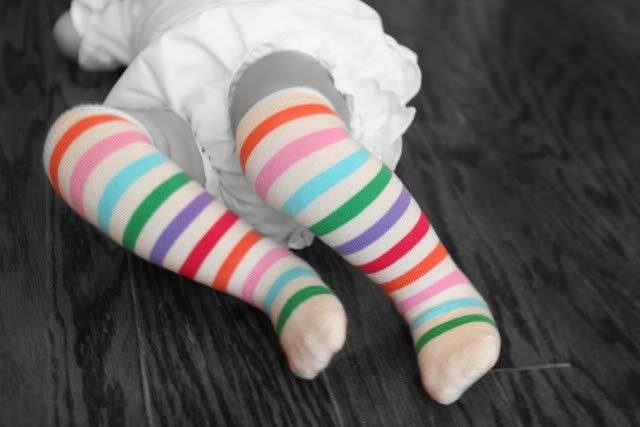 …could you guess the category?
my name is kelle and i am addicted to things that have stripes. (and more specifically, things that have stripes and fit my cubby's cute legs).
random topic #1: the bottle.
for the record, we have no intention of taking her off it yet as last i knew, the fate of the world did not depend on it. and i actually personally enjoy when random strangers offer comments seasoned with judgment such as 'oh, she's still on a bottle?' because it gives me the opportunity to give them my best you're-not-her-mother-but-i-am-so-stay-out-of-it smile.
it's really good…i've practiced it.
random topic #2: the blanket.
in case you were contemplating buying a puppy blanket, lainey here would like to give you some selling points on its multiple uses.
conceals bad hair days…

doubles as a pashmina for chilly nights…

makes great superhero cape…

fills in for a horse for when you wanna go riding…

makes fabulous skirt for red carpet events…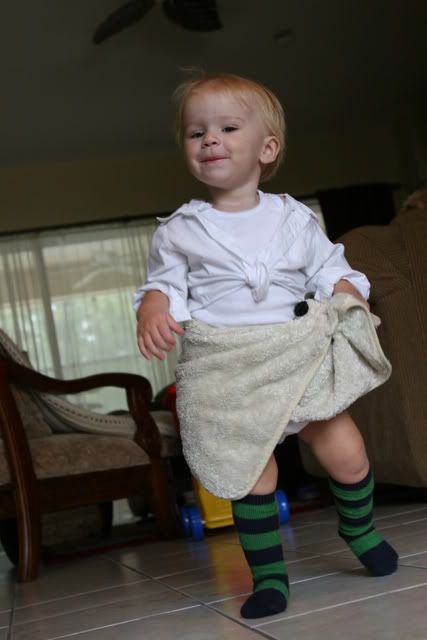 not to mention, it just makes you look plain cute.

…and you thought it was just a blanket.
…enjoying the 'it's-a-rainy-blah-day-so-let's-take-pictures-of-cubby' things. ~k