just overwhelmed with love today for her.
an afternoon walk to make my poor runny-nosed love feel better turned into a climb-out-of-the-stroller-and-run escapade. and then…swear…unprompted, for the first time…she posed. just smiled at me all "you've-got-two-seconds-to-snap-away"-ish. so i did.
before i put her bed tonight, i smelled her. just inhaled right in the crook of her neck. and she smiled. and i explained, as if she would understand…."i'm smelling you so i never ever forget because someday, i'm gunna want this moment back, right here." i find myself saying that to her more and more.
and i kissed. and i smelled. and i squeezed. and i breathed in every bit of her love.
i want to stop the clock and just enjoy this a little longer.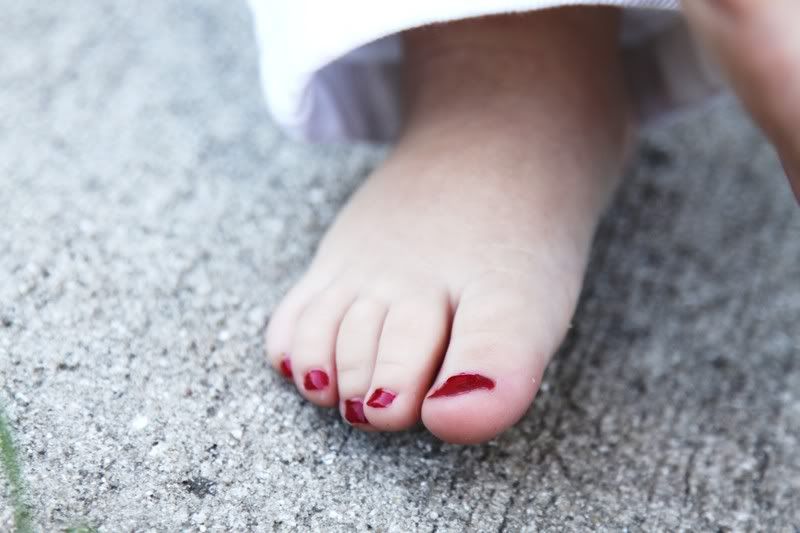 (yup. she smells her feet.)
i love her. i love her. i love her. i do.
whew. just had to get that out of my system tonight.