so, i lied. while the beach temporarily rejuvinated my creative lull last week, it was just that…temporary. like a quick buzz off a few good beers. followed by a very un-creative hangover. i know i made it look alluring with all that sister fun and delicious dinners…but it was just a high. and it crashed. i am officially proclaiming that my inspiration truck has broken down in the ebb region of the great town of ebb & flow. i got it running for a short time, but it putt out after a few miles. i've knocked on mechanics doors, begging them to get me to flow. because i've been there…and i like it. but no one's open. i'm stuck in ebb. …and it sucks.
so, i went for help. my sister has these crazy good book recommendations because she is a good striver and better-er and and she will write a book someday. so, she gave me some urging…from natalie goldberg's old friends from far away: the practice of writing a memoir… (yes, it's training wheels, but with a little practice and a good push, i firmly believe i will be ridin' this bike myself in a few days. and i will ride it straight into the sunset).

"often in the middle of a timed writing practice, you feel muddled. you're not really saying anything. so try this: don't ever wait to finish your sentence. right in the middle, put a dash…then write 'what i really want to say is this'…drop to a deeper level and keep going…"

so, with that said….
I'm not going to "muddle" anymore and this may be completely random, but —what i really want to say is this:
~i have a very good husband, and this blog has been so much about her & i…and i've just been thinking that i need to write more about who is he and how much i love him. because he's very, very good. and i love him very, very much. and anyone who reads this deserves to know a little about the gem i found. he is ever so lovely. so, good things to come on the man i love.
~i need to clean my bedroom again. random, yes…but if feels good to purge. seriously. my closet is a pit.
~there is a party…in my honor next week. for my thirtieth, actually. and, it could be a celebration of our neighbor's cat's neutering ceremony for all i care, but i am very excited because there will be a great slew of people i love in one room. and i will bask in their greatness.
~i miss my sister.
~we've been trying to have another baby for ten months and it hasn't happened. i want to hold this baby…really bad.
~i think the most beautiful phrase in the history of mankind is: "let go."
~i love "imaginary vacations." with the crap economy, "vacation" is not in the near future…so, we take imaginary ones. and we get all excited talking about them…where we're going and what we'll do…and it doesn't matter if we'll go or not. our imaginary journeys there are quite delicious. and, in the meantime…there's camping, and we're planning a nice adventure–lainey's first one–in february.
~i have a little girl. not a baby…not a toddler…but a little girl. and i love her so.
oh, i'm on a roll…
five smells you can remember…ready, go:
~the body shop's coconut & lime bodywash. my first "love." from australia.
~my grandma & grandpa's old living room. coffee & laundry, an eclectic mix of furniture from their mission trips around the world…my grandma's perfume. together, it equaled this magical scent of beautiful nostalgia.
~brett's cologne on our first date. woodwater, an italian cologne you can't even find anymore. there's an empty bottle in our closet that i can, if i inhale hard enough…remember every little detail about our dinner at the japanese steak house up the road. sigh.
~burt's bees buttermilk baby lotion. what i put on her the first ten days in the hospital. and what magically takes me back to that newborn in my arms the second i smell it.
~my mom: estee lauder's pleasures.
and what's a post without some pictures…
today's afternoon light and welcome cold gave us a quick opportunity to bask in its splendor…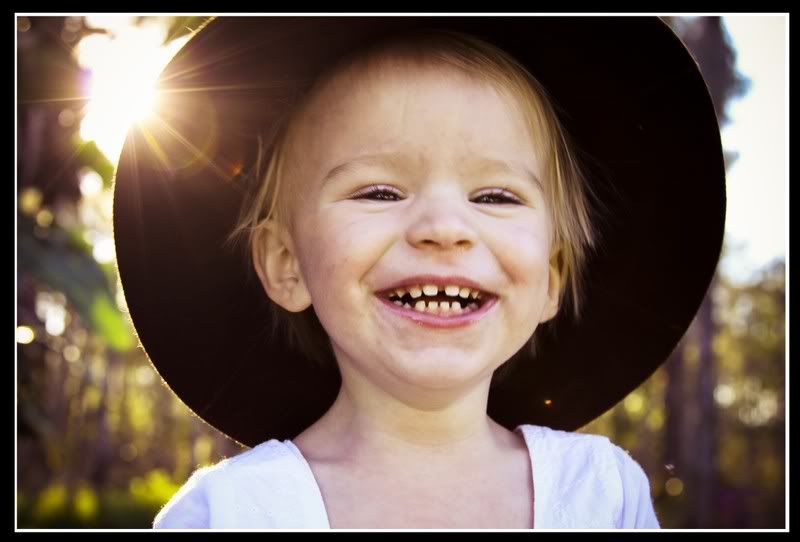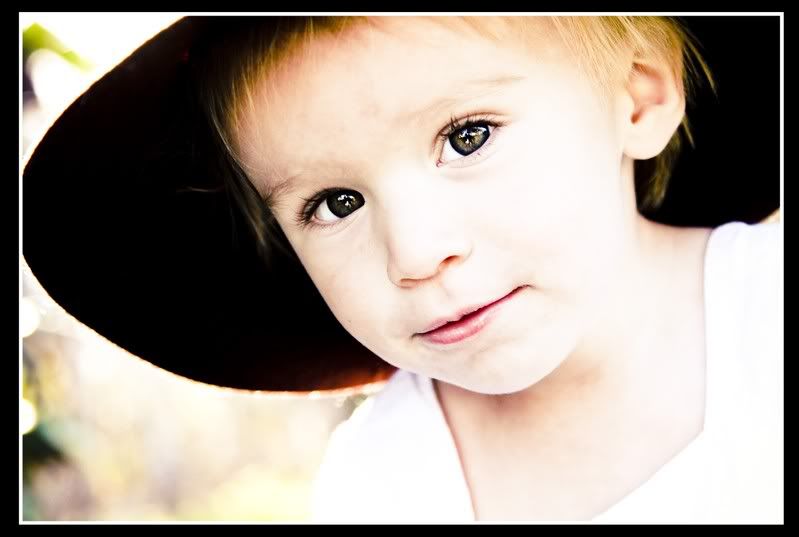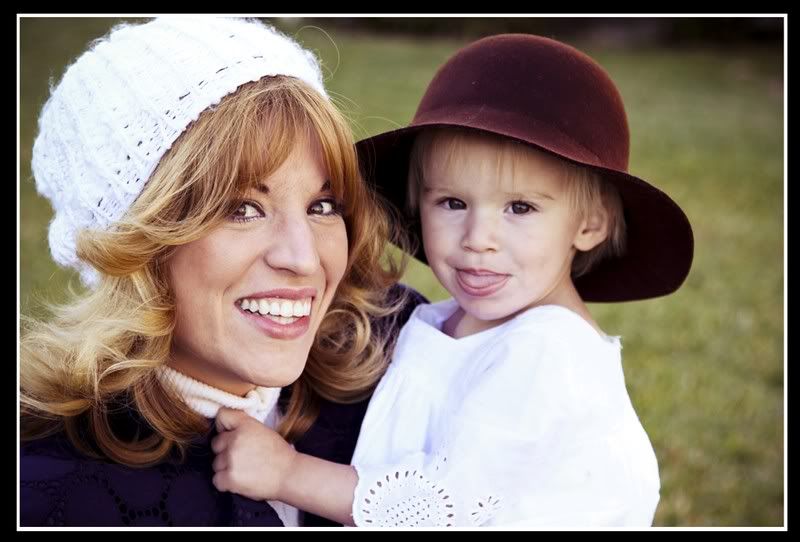 p.s.: i freakin' love hats.
the evolution of her trademark "scrunchy face" we so love…
if i could put into words what i'm feeling about the new person in our house…this new girl who is completely different from the old girl…i would. …but i can't. she is just completely evolving into new loveliness. fits and attitude included, but that's the beauty. like pinnochio becoming a real boy. she's real…and i can see the person she's gunna be. gepetto likey. no…gepetto love.
yes…love.
…enjoying the lovely-regardless-of-the-measure-of-inspiration things.
oh, wait. inspire me. if you shall leave a comment…leave it with the answer to natalie's goldberg's question. a smell you can remember…keep it clean, folks.
love. ~k