so our skin is officially pruned out this weekend. perhaps, spent more time in the water than out, in fact.
and that's the nice thing about living in florida. whether it's the healing, salty waves of the gulf or the refreshing chlorinated waters of our many-pooled little city…we love developing our gills as much as we want to at any given day of the year.
and we began our underwater adventures early saturday morning upon an invite from our beloved neighbor-slash-borrowed grandma/mama kathleen to join her at her club, the dunes, for a cup of coffee by the prettier-than-usual waterfalled slice-of-heaven pool.
and we talked about life and kids and love while lainey waded with her little permagrin, frequently stopping to sweetly convince miss kathleen to take her out for a jump and a wheeeee swing back and forth.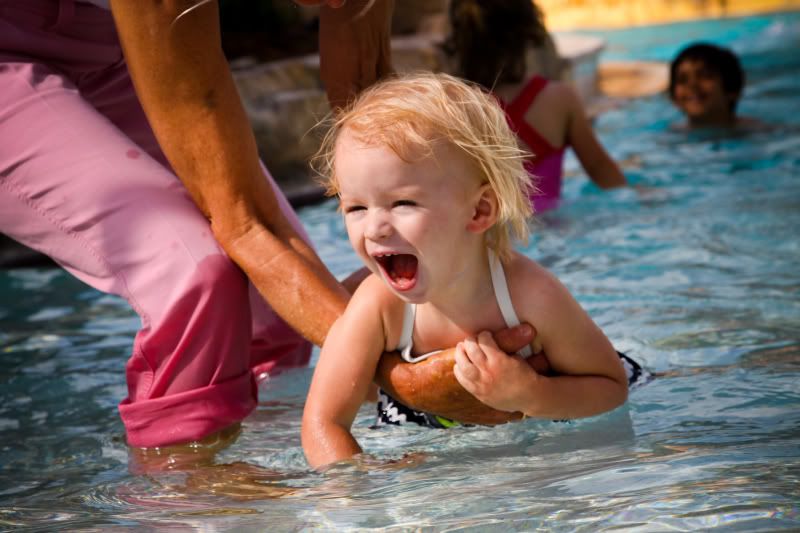 and five minutes fresh of our arrival back home, we found ourselves in our neighbor's practically-a-hot-tub pool for an impromptu afternoon pool party where we eavesdropped on a really bad d.j. from a house party across the lake and watched, amazed…as our little gills-ey kinda sorta learned to swim. with a tube, of course, but still…her need to tightly grip has disappeared…and in its place is a jumper. a close-your-eyes-and dunk-er. a happy-faced pop-back-up-per. oh, and a kick-your-legs-and swim-mer!

watch! (oh pooh….embed never works for me…so sorry…you have to click it to see it)
http://s259.photobucket.com/albums/hh296/kascryder/?action=view&current=VideosMarch053.flv
see…we swim! and our summer goal is to lose the tube and do the same.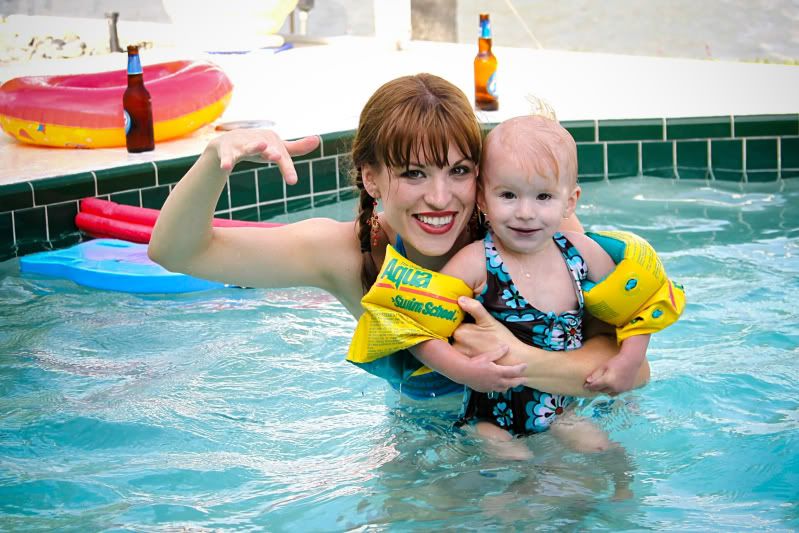 lovin' our water…
so much, even when we're out of it…we find a way to get back in:
…enjoying the h2o-ed things. ~k
oh…and just for good measure. look. her first widdle pony-tail. and she was proud of it.
(p.s. dig…i took the liberty of "borrowing" your song. 'cuz i knew you gots my back).