we read my old classroom copy of this before bed tonight.
because it was exactly that.
it started with a fever last night. some clinging. delirious babbling.
and moved on to a doctor appointment where, after a two-year no-antibiotic stretch, this entered our home thanks to a double ear infection: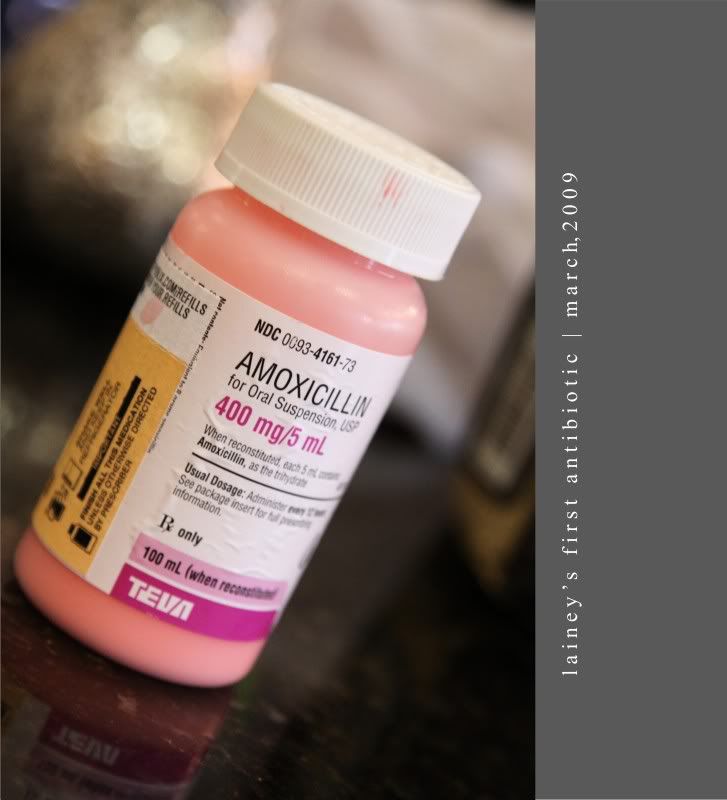 but two hours after her first little dose, her body totally rashed out. so, after a little benadryl, we quit taking it and will figure it out tomorrow.
i've had a massive, massive headache all day.
and then, right when things were just terrible and horrible, they went to no good and very bad when binks tripped and fell with daddy outside. heard the scream from inside the kitchen…went running…and found a sad, scraped-up girl in daddy's arms.
we bactine-ed it, swabbed it, wiped it, dried it, kissed it, and hello kitty band-aided it.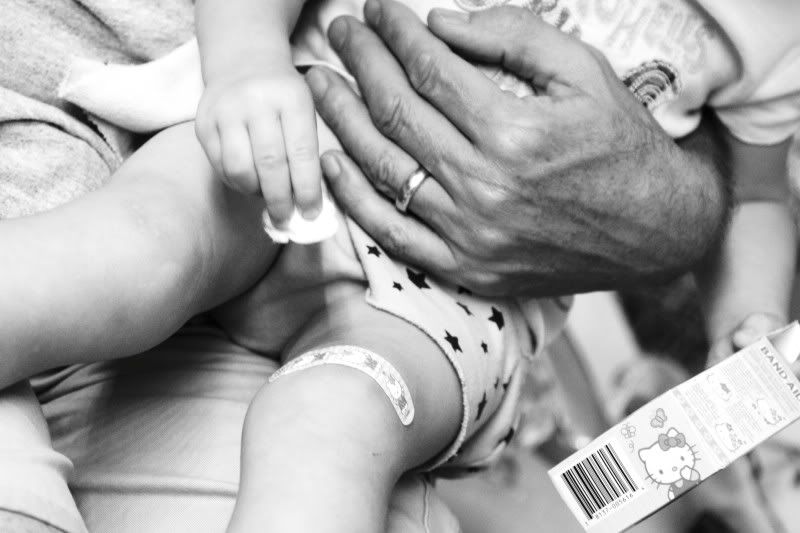 oh, my poor girl is sick. and boo-booed.
but even so…she still smiles behind her pacifier…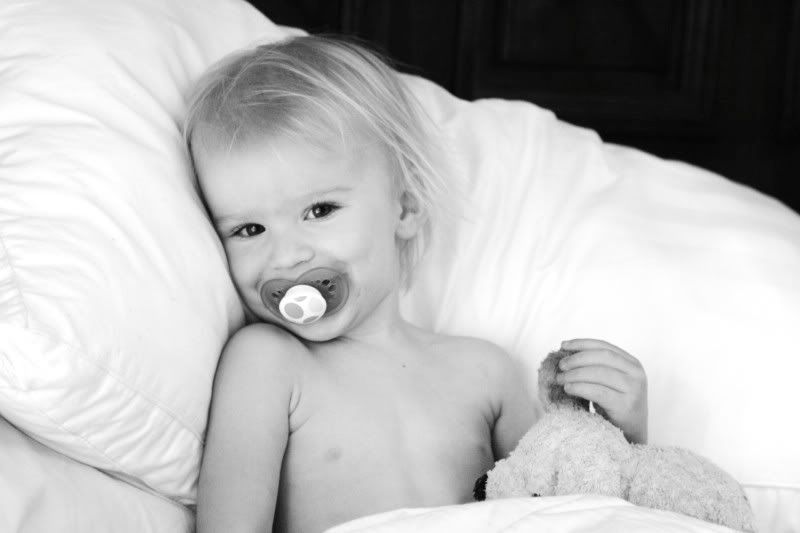 and i am dabbling in the beautiful art of babying a sickie. because it is an an art and my parents were profoundly proficient at it.
so, i put her to sleep in the sling tonight on a neighborhood walk…and as her long legs dangled out from the taut fabric held close to my chest and the sky slowly darkened, i thought to myself that this is not at all a terrible horrible no good very bad day. because being sick is part of the ebb and flow of our very good life. and, although draining, straining, and waning…it allows us those few and far between moments when we are forced to enjoy a full day of quiet and clinging…a warm body glued to my chest the entire night through…a head on my shoulder prolonged past the usual quick hug…and the sweet breathy whisper of a sweet, sick girl who needs extra love.
xoxo, my sweet little sickies. ~k/mama