it's a four photo-shoot week for me.
and a starting-a-new job week for brett.
and it's during all the craziness of these kinds of weeks that i drink in a little more of her.
notice something new.
perhaps it's guilt…from taking on new evening endeavors that sometime take me away from her.
perhaps it's responsibility…to make all these transitions as easy as possible for her at the same time not over-protecting her from the gnitty-gritty beauty of real life.
and perhaps it's a lovely concoction of everything not to mention a little pride that i am teaching her the whole mama-leaves, mama-comes-home is normal and real and that i love her all the more after short absences.
call it what you may, the spongey parts of my heart are soaking up little things these days.
like the whining-for-something that is slowy graduating into asking-nicely-with-a-please.
or as she says…"meesh."
like discovering she likes raw broccoli. with blue cheese. dat's my girl.
like crazy independence that has actually almost mastered completely dressing herself…minus a few criss-crossed sleeves or two.
like going to blog a little about what she does and realizing…there's just too many new things to type (albeit they are jotted down a few times a week in her big pink baby book with the silky cover and the ever-expanding binder).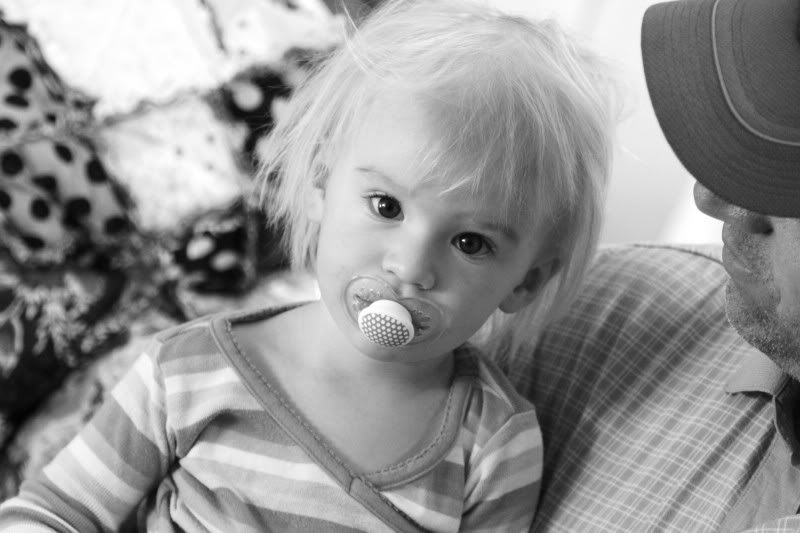 after a late night tonight, i returned home to happily find her still awake. i asked if she wanted to take a bubble bath to which she replied a fervent head shake, two shy smiles, a spontaneous living room strip and a quick-as-lightning streak show to the tub. and, say-it-isn't-so…but we ditched the organic chemical-free soap for the indulgent ultra-sudsy, pink-dyed goop of mr. bubble. and we dimmed the lights. and mama didn't read a magazine or catalogue. we just…hung out. in a tub full of butt-stinging chemical-ey suds. and it was so worth it. to just be. paint our chins with foamy santa beards. play slippery fish and trot-trot-pony, bathtub style. dunk her only god-forsaken barbie under the faucet until the water angled just right in her face to shoot back a sudsy spray for us, sending lainey into a fit of overtired giggles.
and then we snuggled into new sheets and cuddled. oh, did we cuddle. her in her stripey jammies and me in my snuggly sweats. and i thought to myself…see. you do make up for it. you do.

i hope every week isn't this busy and crazy. but when it is…she'll be fine. and so will we.
nothin' a little cotton candy sherbet won't help.
which, by the way…is absolute heaven.
super target. cotton candy sherbet push-ups. hello, sweet nectar of the gods. i'm just sayin'.
and last but not least…
the beach was drizzly tonight after a euphoric sunny sky had us teased there for a minute.
and, although we didn't get a full shoot in…
these little dolls were unphased and spritely just the same.
taylor and ashton.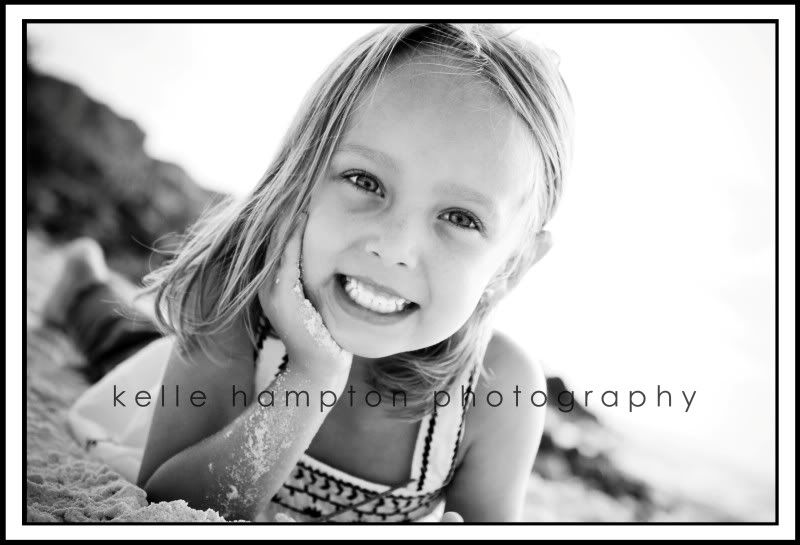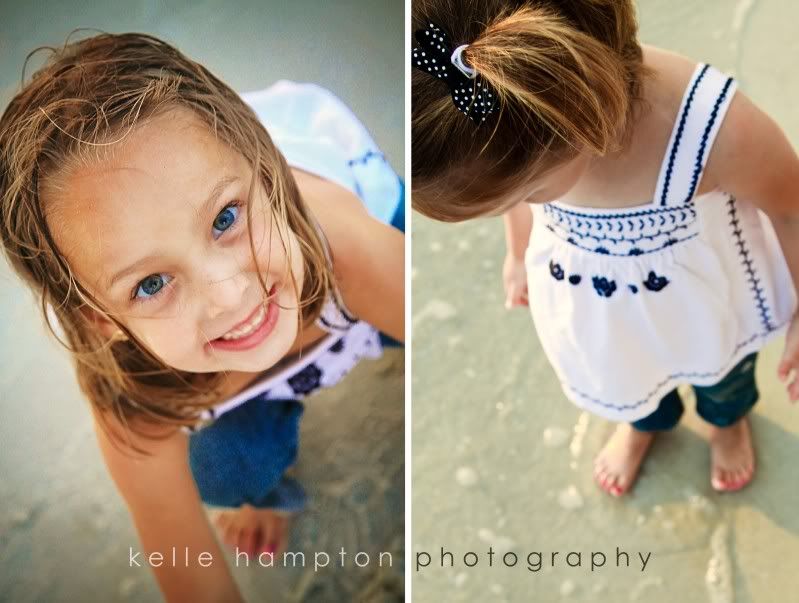 andrea, they are good listeners, good picture-takers, and sweet as pie. you must be proud, proud, proud, mama!
…enjoying the wednesday things. ~k