i hate going to the dentist.
there. i said it.
but, with a genetically predisposed set of chompers like mine, if you don't go the dentist when you're supposed to, it's just a matter of time before they look like this. and i know this for a fact because, despite the fact i brush and floss (okay, mostly just brush), i've already had two root canals and my fair share of fillings. so many, we're actually on the second-time-around plan. you know, when you actually take your fillings, rip them all out and replace them. it doesn't help i'm obsessed with teeth. i had a very slight overlap on my front two teeth when i was younger and i begged my mom for braces…and until she gave in, i shoved credit cards between those babies every night trying to will them to move, all the while staring in the mirror through the agonizing pain credit-card-shoving causes, imagining they were indeed straightening like i intended my macgyver plan would do. i've worn my retainer every other night since i was sixteen (except for this two-week span when i couldn't find it. come to find out, my dad's dog, maddie, was wearing it. it was all bent to crap when we found it, but she, thankfully, made out with some very straight teeth).
i like good teeth…and, in my case, that means frequenting the dreaded dentist chair more often than not.
so, i was there this morning for what else but another two baby fillings, and by the time i sat down in the chair, my knuckles were white.
my anxiety was apparently more than obvious as the sweet southern hygenist literally patted my shoulder and rubbed my cheek through the shot. i strangely suddenly wanted her to be my mom.
i stared at the fake cloud inserts in the drop ceiling and tried to make out shapes but all i saw–and heard–was a drill.
they offered me a blanket.
i took it.
they offered me headphones.
i took them (and laughed when little bean's kicking shook the walkman resting on my stomach).
i scanned through stations, trying to zone out the drill and the tools and the trillion cotton wads stretching my mouth twice its size. i tried not to imagine what i looked like to everyone peering down.
something relaxing…something mind-wandering…i passed over hotel california, the boys are back in town, celine dion. until, strangely, i found comfort in some bootie-shaking rappish dance song. i closed my eyes and suddenly found peace in choreographing my dance routine for you think you can dance. and i'm not kidding. i planned the whole thing out…and my imaginary self had some crazy moves. like this one. and i'm pretty sure there was one of these. i was good…my form was outstanding…and just as the audience was rising to their feet in my mind, tears in their eyes, feriously clapping and screaming for an encore, the filling was over.
so there. i've discovered what works. who needs laughing gas?
and about the time the numbness wore off and my crooked smile disipated (like, 8 hours later)…it was practically night. and my girl was needing some attention and begging to go bye-bye. so we bye-byed to the park up the street and got purposely lost on a winding stretch of boardwalk, watching the sun set behind this impressive span of trees.
the sky was insane tonight.

(reflection in my car window)

and, again…i was enlightened. inspired. happy…to be entirely present with her and watch the wonder of her everything-ness.
oh, and her new thing.
how could i forget.
she's a dog.
all the time.
crawls around, pawing and barking and panting.
it's half obnoxious and half the cutest thing i've ever seen.
but mostly, the cutest.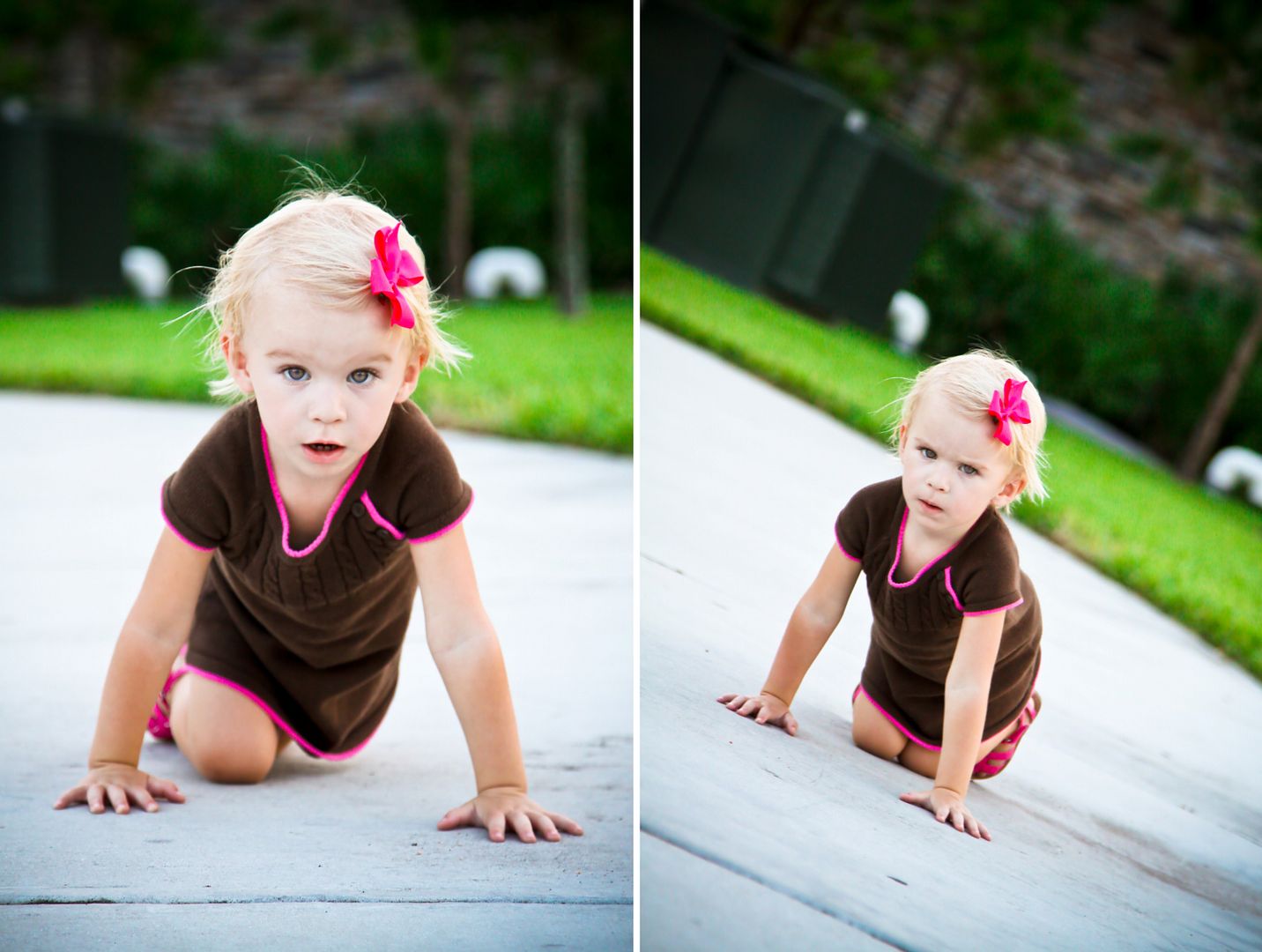 dude, she'll drop to her knees in target and bark. and she wants us to put a leash on her. i'm not cool with the leash, but i am totally cool with these eyes. i love my puppy.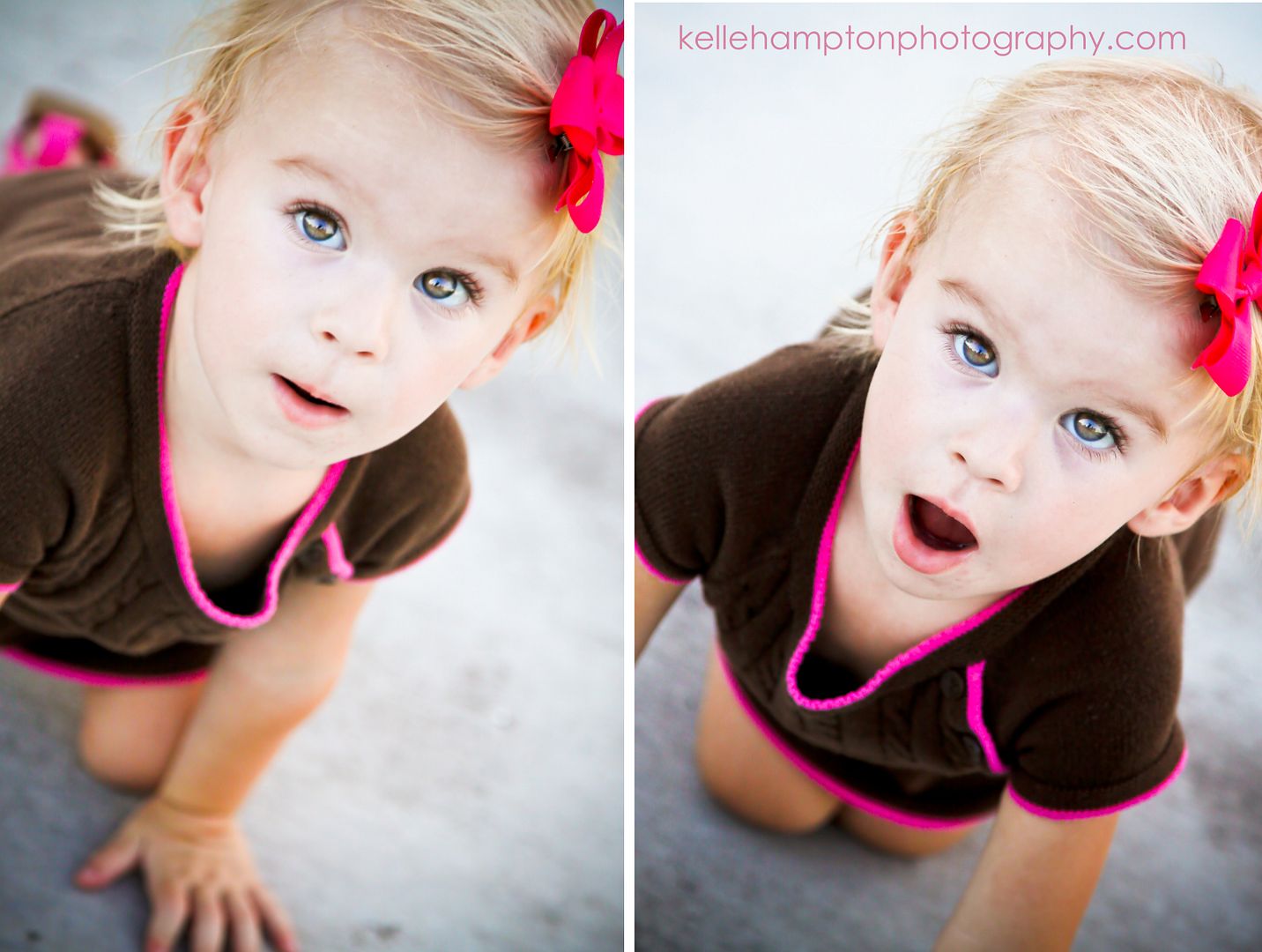 so, despite a long work day in between, i had my fillings on the ends.
in more ways than one.
yes, she fills me. in so very many ways.
and i can't believe i get to do this all over again.
pinch me. ~k