Yesterday was World Down Syndrome Awareness Day.
And I never thought I would ever be 'celebrating' it.
But yesterday, I did.
I woke up sad. The forecast predicted rain and storms in the evening and this was supposed to be my girl's special celebration.
But more than that, I think I was afraid.
I was afraid I would get to the beach holding my white-gowned girl and see all these people together — the people who have been there for us through all of this — and it would hit me again. The loss of that dream and the sadness for what she may not have.
And as the morning dragged on, fear gripped a little deeper until I faced it hard. I looked that fear square in the eyes and told it to beat it.
This is a happy day. This is a glorious celebration. This is our testament to all of these people and to so many more that Nella is a blessing. Nella is a rockstar. And Nella is going to do great things. Today is beautiful.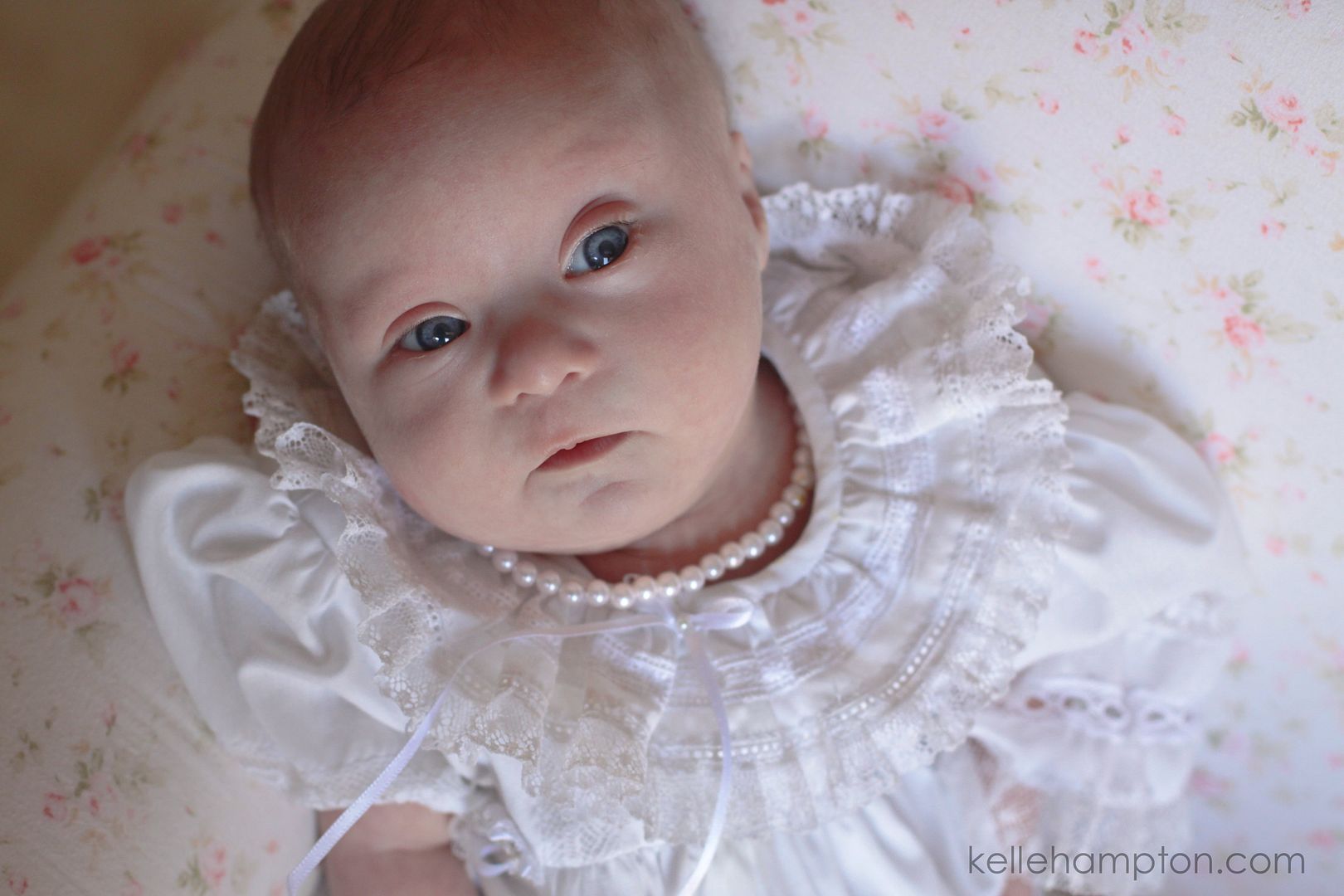 And beautiful it was.
Beginning with this necklace (Thank you, Betsy) my dad gave me.
Three little copies of that beautiful 21st chromosome. How I love them.
The rain cleared just in time for our gathering and, as our car pulled into the very back parking lot of that quiet beach, my throat tightened hard. There were so many people standing there. Our people. And the cars just kept rolling in. And, as we climbed out to greet those we love, I was taken by how happy it was. No sadness. Just this amazing aura of celebration. Gratitude. And Life…in it's purest, most beautiful form.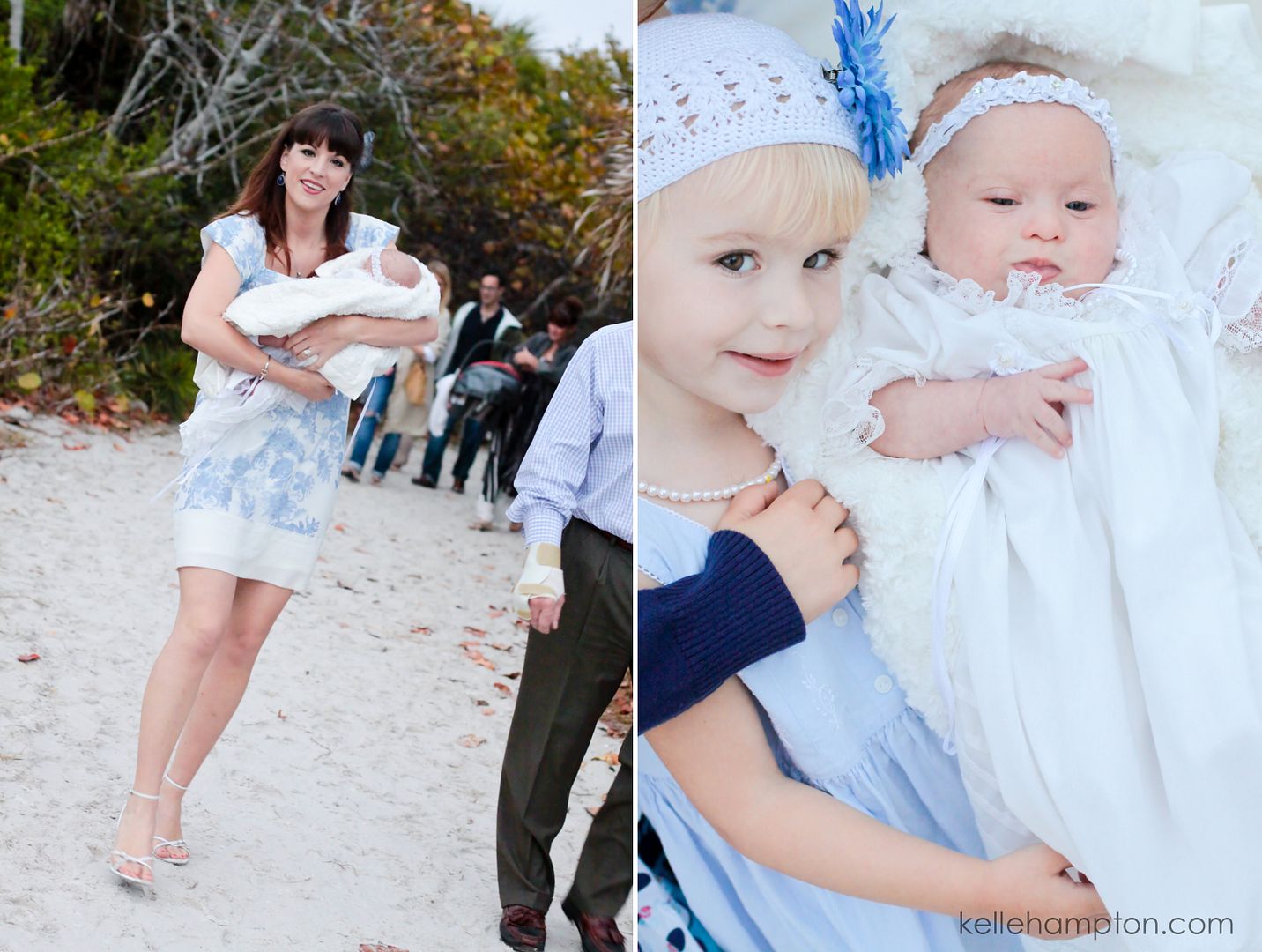 Did I cry?
Oh, yes.
I cried the happiest tears.
And a little bit of sad ones too.
I cried when my friend sang "Somewhere Over the Rainbow" and I cried when Katie read the line in the Welcome to Holland poem that says "the pain of that will never, ever, ever go away."
But, mostly, I cried tears of thankfulness for the amazing blessing of the girl I held in my arms and what she has done, is doing and will do for our family and our friends.
And as the sun went down and the whole lot of us stood there celebrating this beautiful amazing life we've been waiting for, I couldn't help but be proud. …Of the amazing journey these eight weeks have brought us.
I am happy to be here…in Holland.
And we were blessed to have friends from Holland attend last night…and they made me an honorary resident…
…and blessed Nella with her first real pair of beautiful, pink, perfect wooden shoes.

Thank you, Jan & Francien!
It was perfect.
And just kept getting better.
After sunset, we gathered for a party.
Here I was all day, afraid of the evening being sad.
Oh, it was anything but.
There was so much life last night.
There was laughter. And Music. Candles. Huddles of warm bodies in every corner of the room. Wine glasses toasting and baby trade-offs. I couldn't stop smiling and thinking this was exactly what it's supposed to be.
A celebration of beautiful, amazing, unexpected Life.
My favorite moment of the evening?
The sky lanterns (thank you Aunt Janie for the idea!)

We gathered poolside. We listened to her song. And we watched as these big beautiful illuminated lanterns were ignited and set free. We watched as the dark sky welcomed their warm glow as they drifted far above us…slowly and beautifully.
Okay, I cried then too.
The night went on as did the celebration.
And 3-21 will go down as a triumphant festival of big, beautiful Life.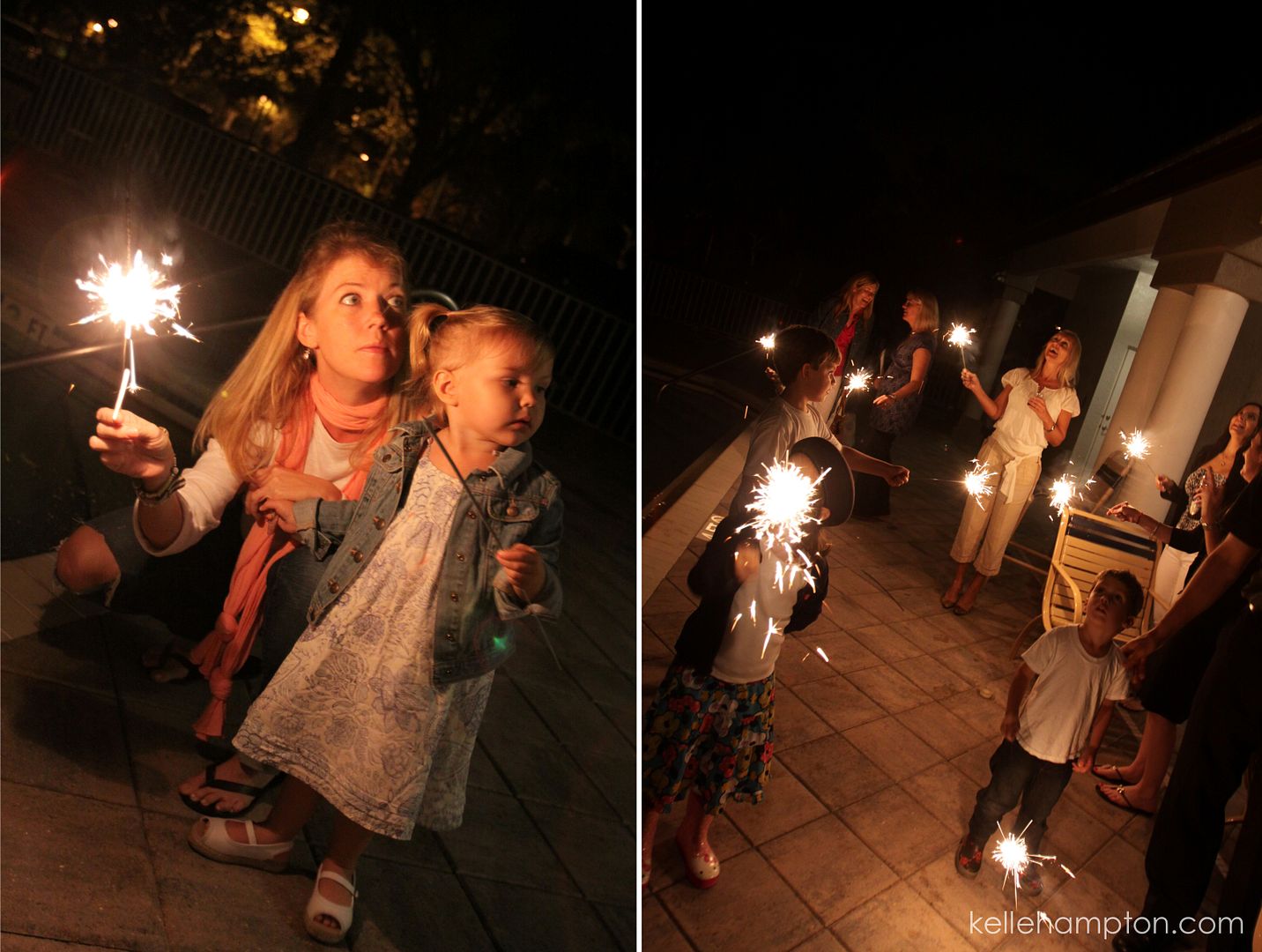 Yesterday was World Down Syndrome Awareness Day.
And I was proud to be celebrating it.
We are so thankful for our family. For the two brothers who provide so much love for these girls. For our spirted little firstborn. And for our precious, amazing little bunny.
Yes, Nella is a blessing.
And Nella is a rockstar.
Happy World Down Syndrome Awareness Day to all of the amazing families we share this journey with! And thank you to everyone who has embraced this new journey with us. We can't wait to see all the good stuff that extra chromosome's gunna give us.

And to anyone interested, the sky lanterns are earth friendly and can be found here. They are worth every penny.