So, I've sat here in my chair for five minutes wondering how the heck I am going to de-jumble all that's on my mind, shave off a writable bit and actually have it make sense. I'll peck a line, read it and just as quickly backspace, backspace, backspace until I'm again left with the bright white screen of an unfinished post.
However, when the formatting portion of my brain is shut-down, there's this really cool back-up portion that runs on a generator apparently…and it's called stream-of-consciousness. Stream-of-consciousness and I are great friends. We coffee together in the morning and popcorn-and-beer it at night. Stream-of-consciousness knows me and loves me for who I am. Random and completely and utterly Type B.
So, Stream-of-consciousness…dance with me tonight, my friend. Take me.
Beginning with my chair. Let me tell you about my new desk chair. After cracking two cheap Craigslist chairs in half and spending a week sitting on a metal folding chair, I had it. Well, that and the fact that I was going to be Skyping an international interview for CNNI from my living room and I didn't want to be doing it from a folding chair. It dawned on me that in a hidden corner of our kitchen eating area, there's a favorite chair of mine that goes unnoticed and unused…and it's a beauty of a chair. It's comfortable and butts up nicely against my old white desk. The thing is, it's not a desk chair at all. It has tall arms that rise from the base like walls so that when butted against a desk, you're sort of pinned there. That doesn't stop me. I like the chair. Even if I have to get a running start and jump into it like I'm Bo hoppin' into The General Lee.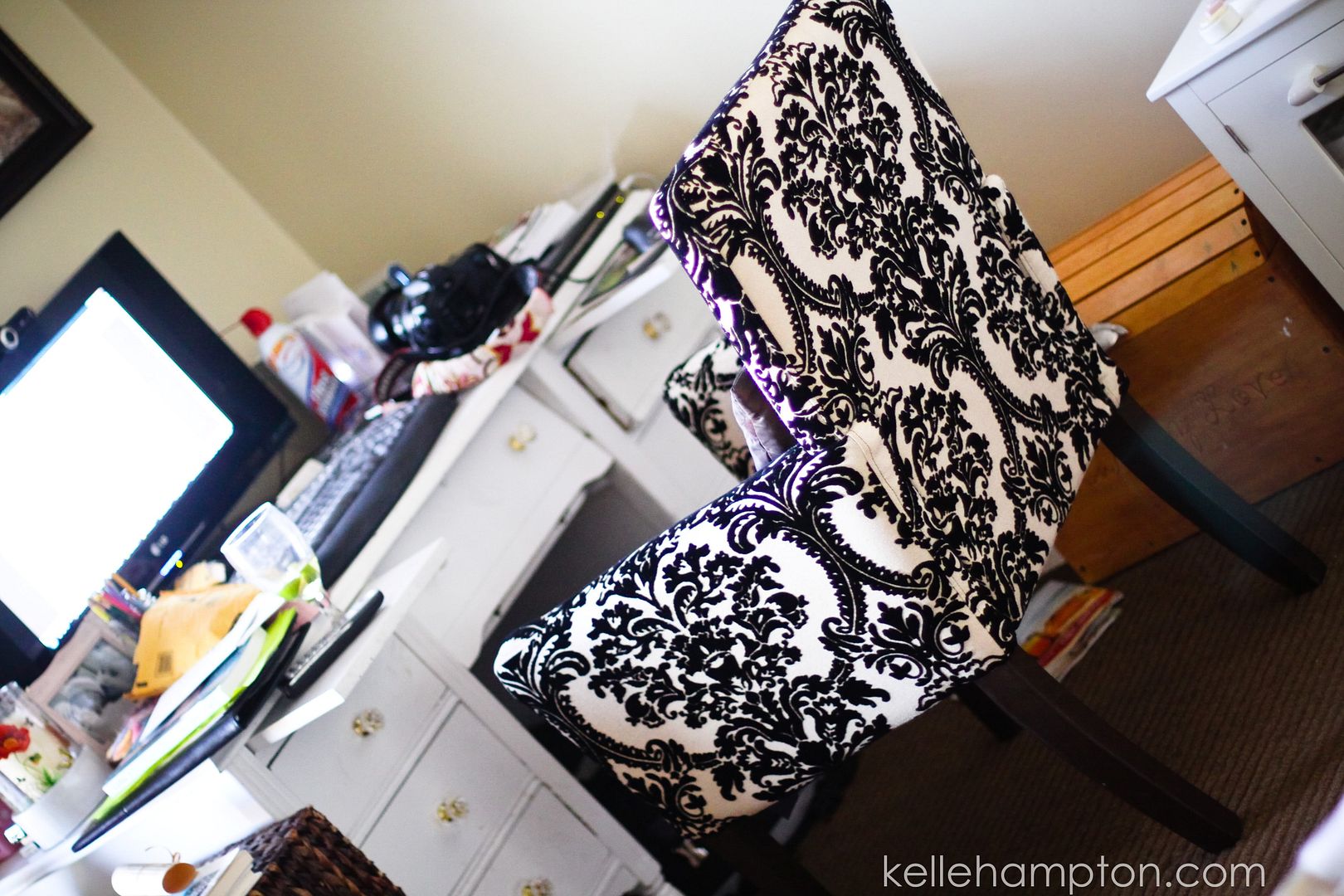 I enjoyed a much-needed Girls Night last weekend that started with drinks at The Pub and ended at the movies. And, can I just say, if you haven't played M.A.S.H. as a grown-up, you're missing out. It's way funnier when you're in your thirties and that little piece of paper tells you you're going to live in a shack, drive a riding lawn mower and marry the pimpled, crack-exposing plumber down the street when you grow up.
I hope we never grow up.
At least Anna Ruth hopes she never grows up because her M.A.S.H. has her working the streets.
Happy Birthday, A.R.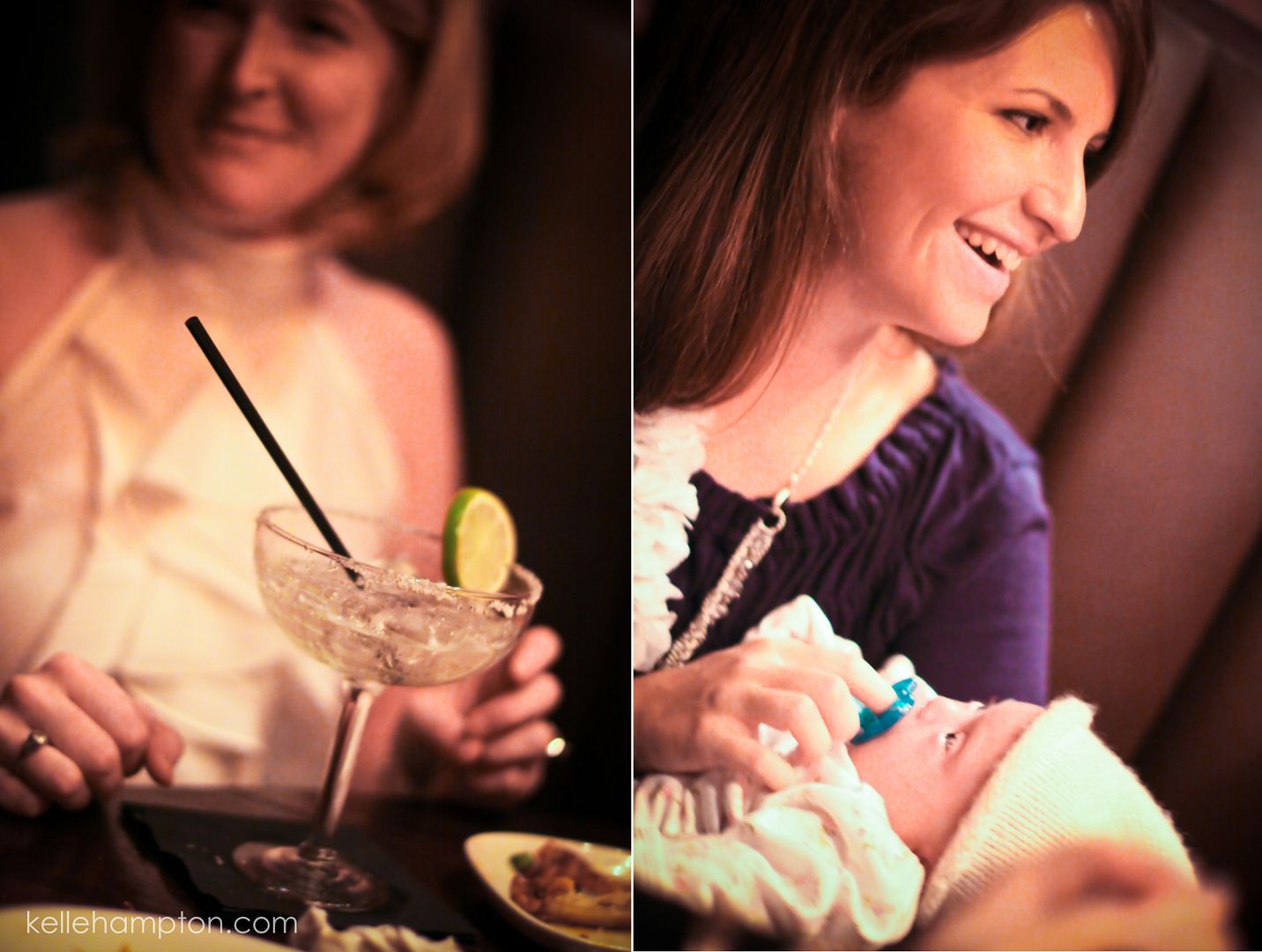 Any excuse to be out with the girls huddled in a dark movie theater with a bucket of popcorn, a box of Sour Patch Kids and my jammied little babe is a good excuse.
I hereby announce the first time in the history of mankind that we returned library books when they were due. This may not be a major accomplishment for many, but for us…top five of my life, I'm thinking. Regardless, she is in love with "mine libary books" — carries them around, shows them to company, takes them to bed with her and counts down the days to exchanging them for new ones.
She is also loving the bin of about a hundred old beanie babies a friend gave her. She counts them, names them and knows when any are missing. Because I took Jolly the Walrus and within five minutes, she knew he was gone.
Dude, did we actually spend $5 a pop on those back in the day? I worked at a hospital when I was in college and, I swear, when news got out that the gift shop had new beanies in stock, there was basically a stampede of middle-aged women in scrubs knocking each other out to be the first ones to get their hands on Willy the Wombat. I was one of them a couple times. That's embarrassing.
The Sprinkler's Back. Because today the sun was bright and happy, and it felt like full-fledged Spring was begging us to join it in our yard. And so we did.
I think watching a child play in a sprinkler is a spiritual experience. There is nothing more free-spirited or carefree than this willowly heavenly creature hopping sprays of cold water, braving the steady stream with her face and squealing with delight. It's poetic.
We got new bonnets from our friend Nicole, and after we fell in love with the one she made us last year–the one that has shaded that blonde head many a Sunday on Isle of Capri–we couldn't wait for a good hot, sunny afternoon to sport our new ones.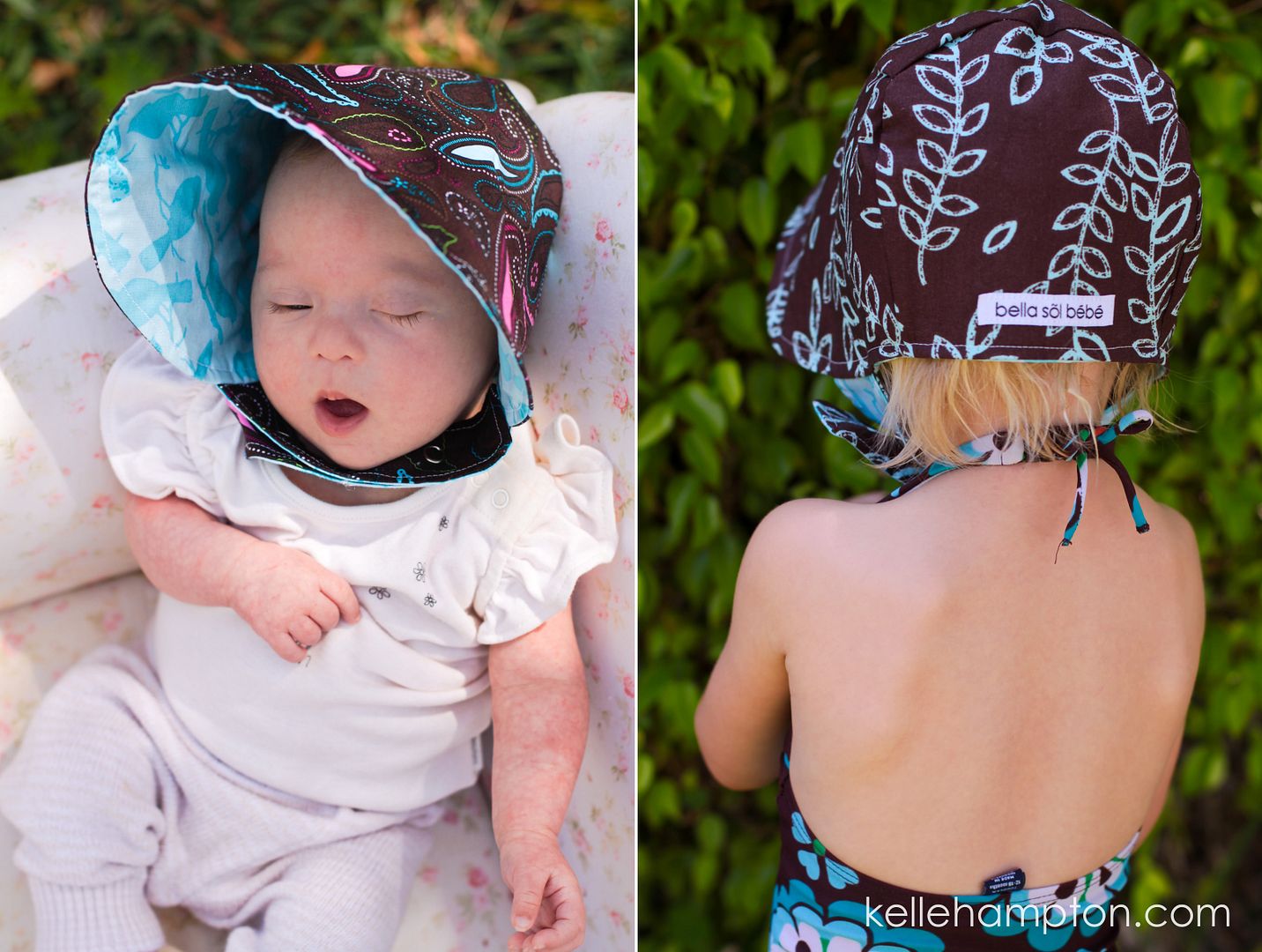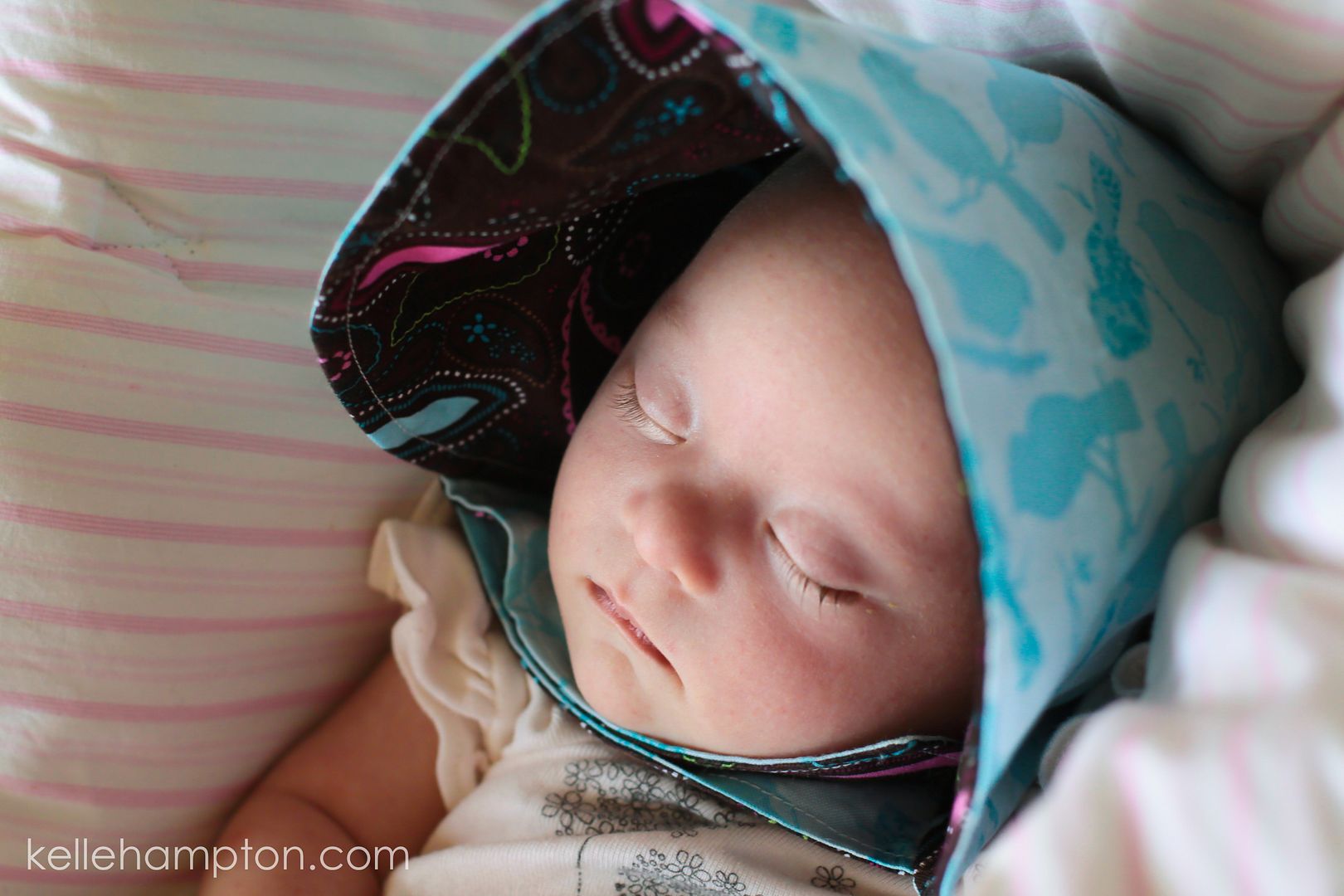 After a strange long string of cold snaps, I am happily anticipating more warm afternoons. More barefeet in the driveway. More late-night bonfires and sparklers. More afternoons at the park.
This afternoon, we ventured out for a late-afternoon walk where I let Lainey push Nella all by herself. She was too proud, hiding her shy smile as best as she could and stopping at any slight whimper to console her little sister.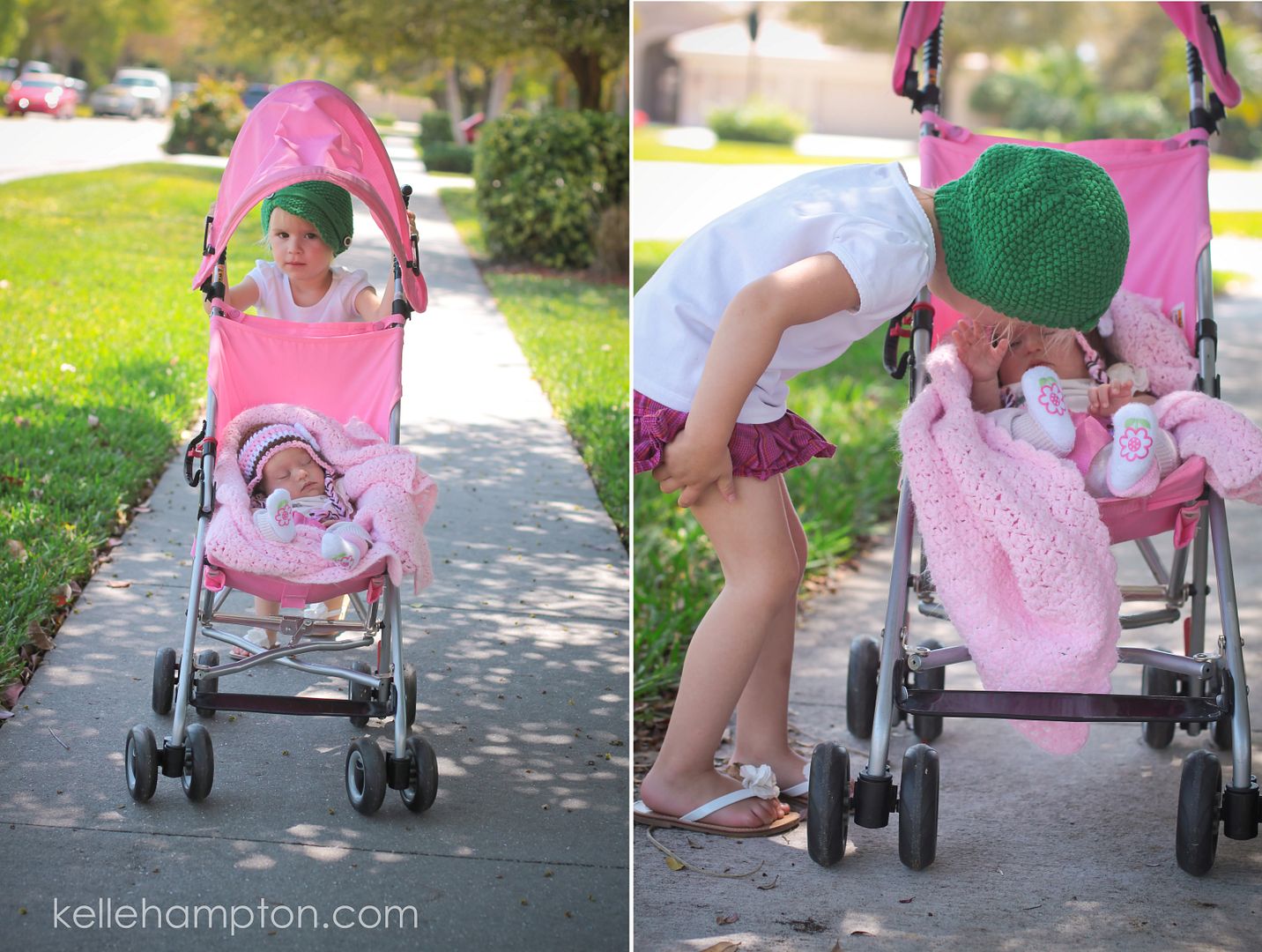 And the warm sun and the bump-bump-bump of sidewalk seams put Nella fast asleep.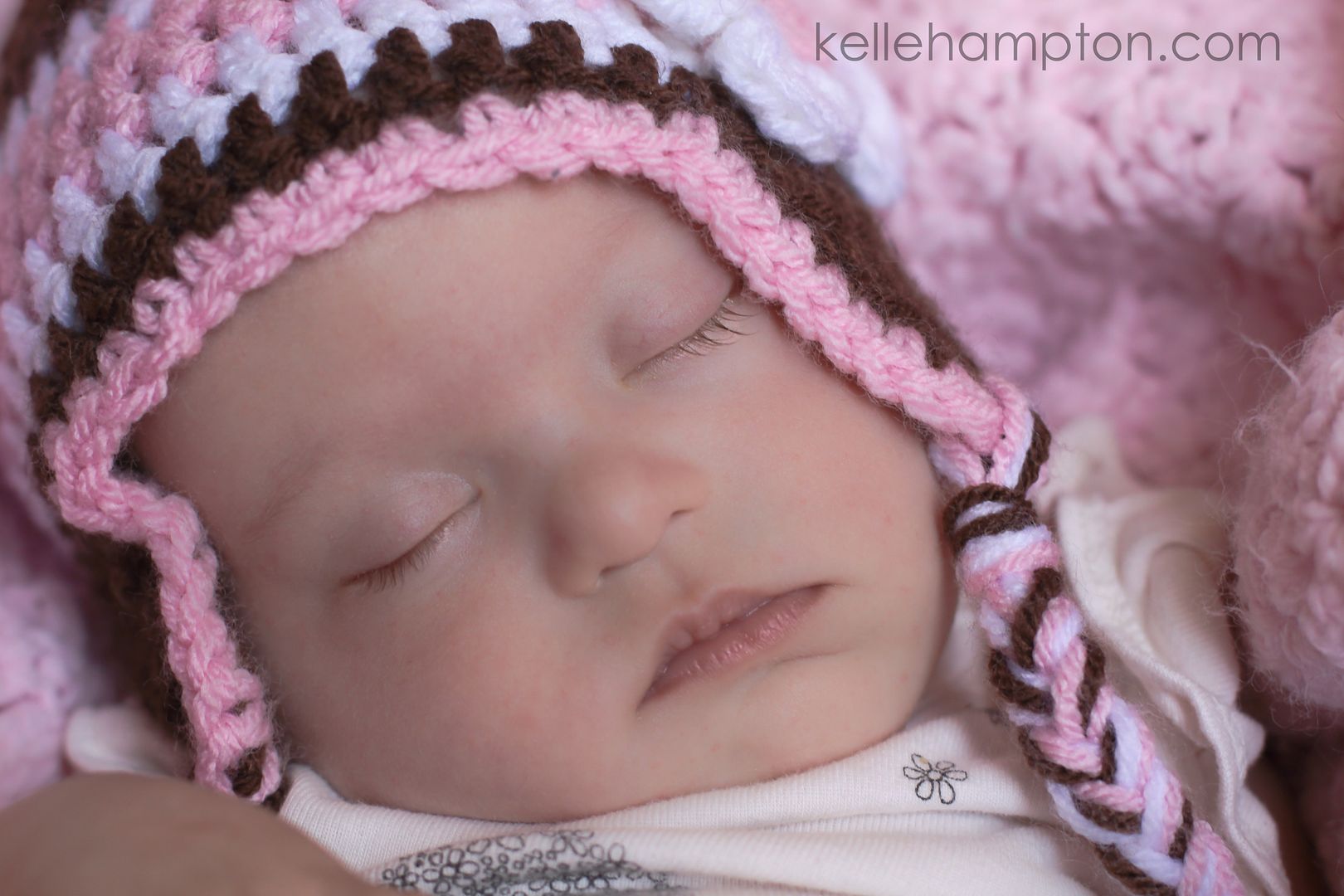 Much better than our earlier attempts to push her in a doll stroller. That lasted all of thirty seconds.
…and warm afternoon sun makes for great little girl shadows.
Fairy Party planning continues with invitations almost finished. We are enclosing a little magic for invited attendees…
…and have been talking a lot about how to catch a fairy. We did a little party preview with decorating a couple fairy houses.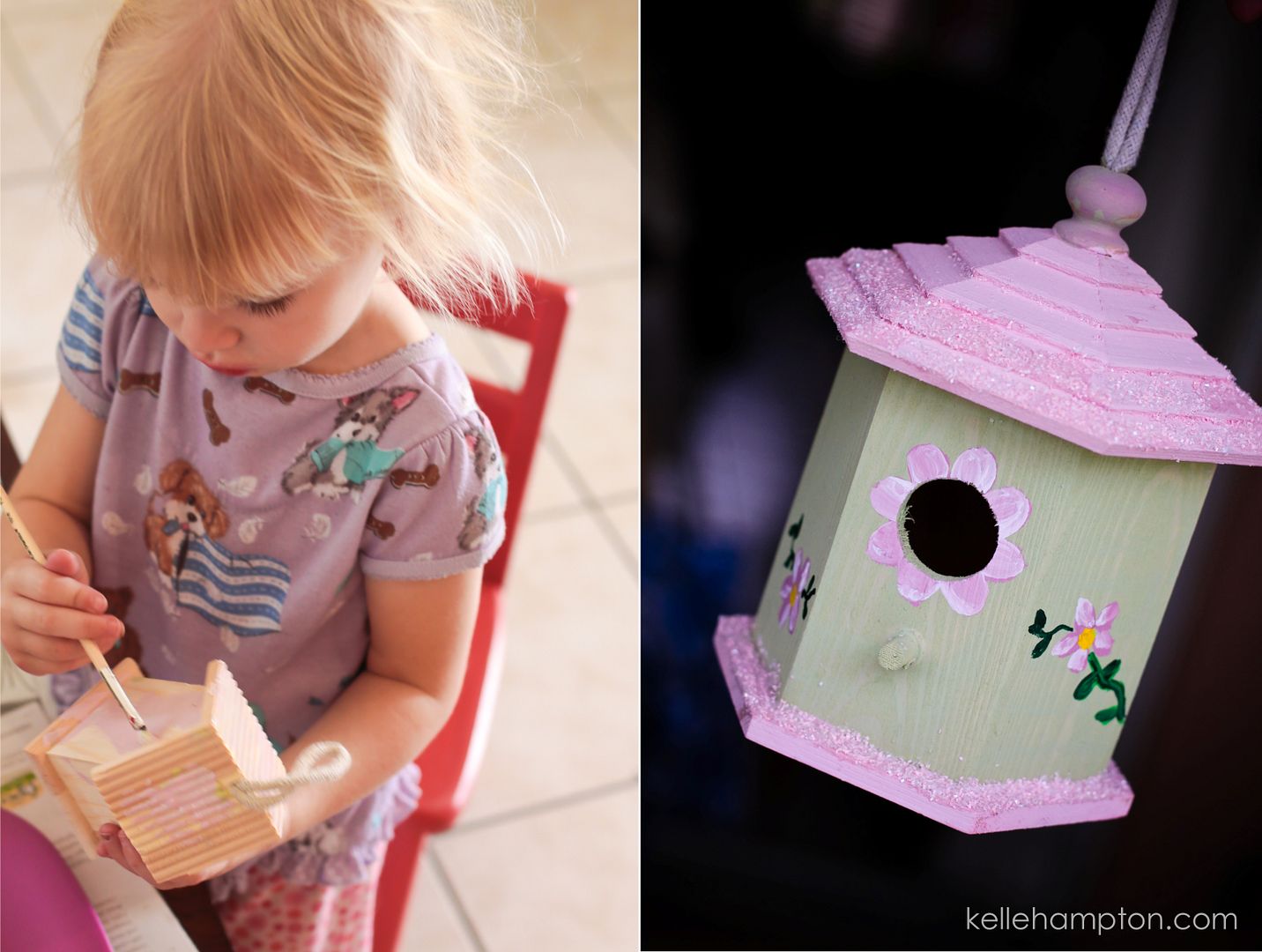 But mostly? Mostly, right now, despite the random stream-of-consciousness, I am enjoying being a mama so very much.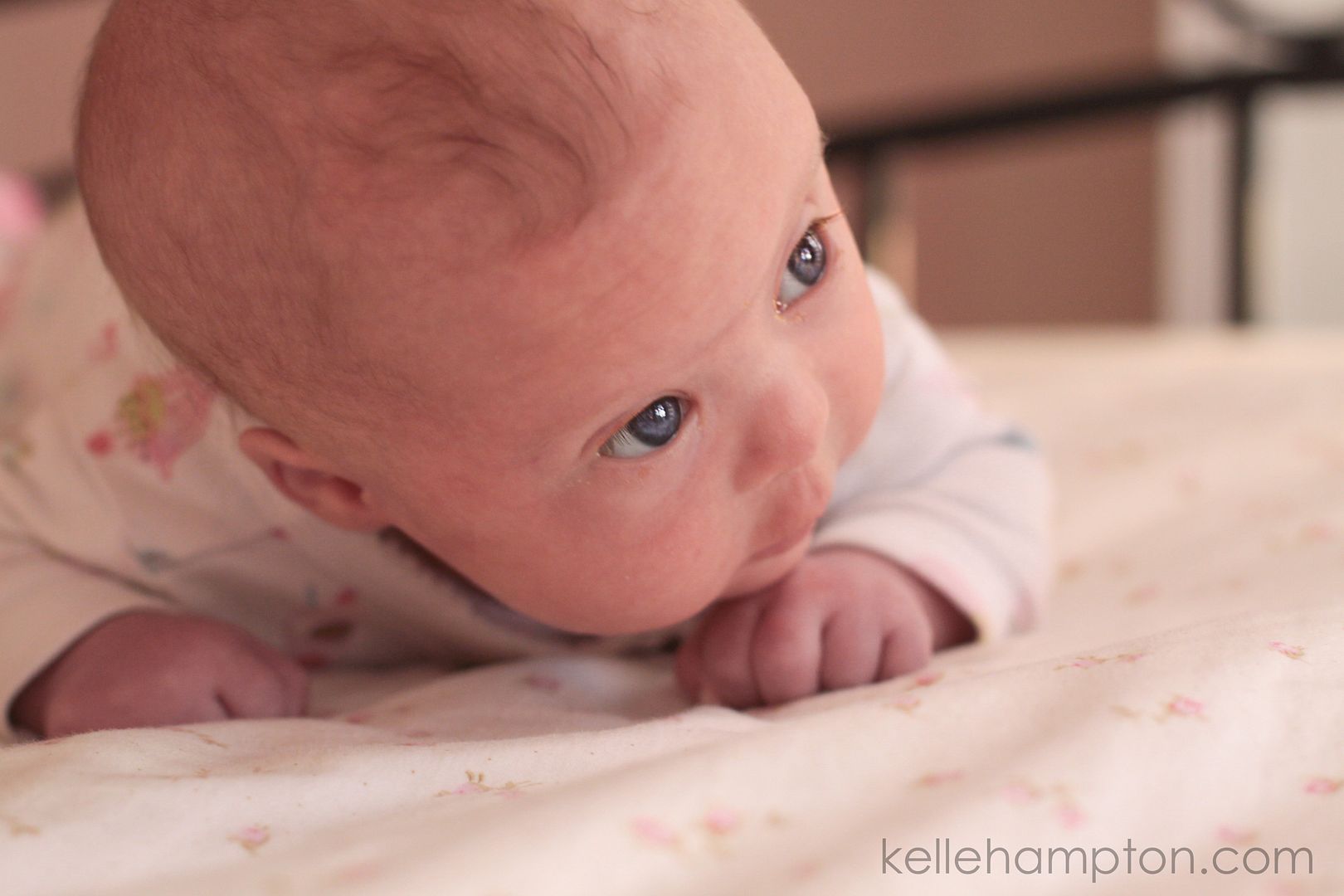 Between drinking up the blessed little moments of mamahood and having good writing opportunities lately, I've felt so fulfilled. And drawing so much inspiration from these past eight weeks and being challenged to really think about the broader scheme of life and circumstances, events and what we make of it, I've arrived at this greater understaning of purpose. Wanting to live purposefully and knowing that, at any given moment when things seem just as they should be –whether it's enjoying an afternoon on a blanket on the grass watching my girl dance in the sprinkler or sharing conversation with Brett over our morning cup of coffee — my awareness alone for the good little things of our life is the beginning of my purposeful journey.
And either that came out understandable and half-way poignant, or there's a really good chance I'm tired and am going to reread that in the morning and say What the – ?
Closing this post with two really good things:
Daddy and his girl hanging out in the garage. They do this all the time…sit in his car in the garage and listen to music. Except now she wants to learn the words to the song…and she wants to dance…and she wants to make my cheeks hurt from smiling because it's so cute.
Watch it here.
And Oh, what have we here?

A giveaway. For you sweet readers. A randomly drawn commenter from this post will be receiving a peice of jewelry (up to $100 value) of their choice from Lisa Leonard Designs.
Be happy.