Enjoying…
The Return of Bob & Sally
Bob & Sally are Lainey's fish. Bob is orange. Sally is yellow. We've had them since pre-Nella. Until about a month ago when Lainey comes running in the kitchen laughing, "Hey, Bob & Sally seepin' upside down." And we look at each other and stifle our laughs because "sleeping upside down" means one thing in fish language. Sure enough, we followed her over to the tank where she taps the glass, smiles and says, "Him just restin'." Restin' he was. In peace. So, the fish met the sewer while we scurried to get new ones.
And, they're back. Along with a little cleaner fish that has strangely disappeared a couple days ago. He's just gone. We have no idea where.


Summer Crafts
Give my girl some pom poms and pipe cleaners and you've got yourself a permanent shy smile. With a little help from the glue gun, we made Leo and Henry yesterday, a lion and tiger respectively. And she slept with them last night. Consequently, Henry lost an ear in the night and Leo woke up this morning with one less eye than he went to bed with. They must have had some badass fight in the night.


Summer Feet
It's poetic. The contrast of pure skin and baby pudge and little pea toes that fill the canvas of lush summer grass behind them with this smattering of white kyllinga weeds. It's just so…summer.


Anytime Feet
Because, let's face it…you don't need summer grass for baby feet to be delicious, especially when they are lit by the morning sun and they are trimmed with soft cotton stripes. And they are see-sawing up and down and up and down as she thrusts them again and again with little forceful grunts, her grand finale ending with curled-toe rest and a sigh. It filled me up so much, I skipped breakfast.
Or, may I suggest the Sling-Dangle Feet, another menu choice and equally delicious.


Summer Piles of Crap
And by Summer Piles of Crap, I really just mean Piles of Crap…it's just that the Summer preface makes it sound purposeful when really it's just another day finding heaps of meaningless clutter in my house. Like I forgot to flick the garbage disposal on for all those shrimp tails I flung in the sink last night. And there's about a hundred and fifty flash cards fanned out on my carpet…
…and the evidence of Lainey learning how to use kid scissors is in the kitchen. Not to mention the magazine I was saving to read in a hot bath tonight is now a shredded mess.


Small (but Large) Feats
Nella is a Toy Rockstar, reaching them, clutching them, biting them, and trading them from hand to hand like she's been doin' it all her life. Consequently, there are strings of plastic rings hooked to my purse, the diaper bag, the car seat handle…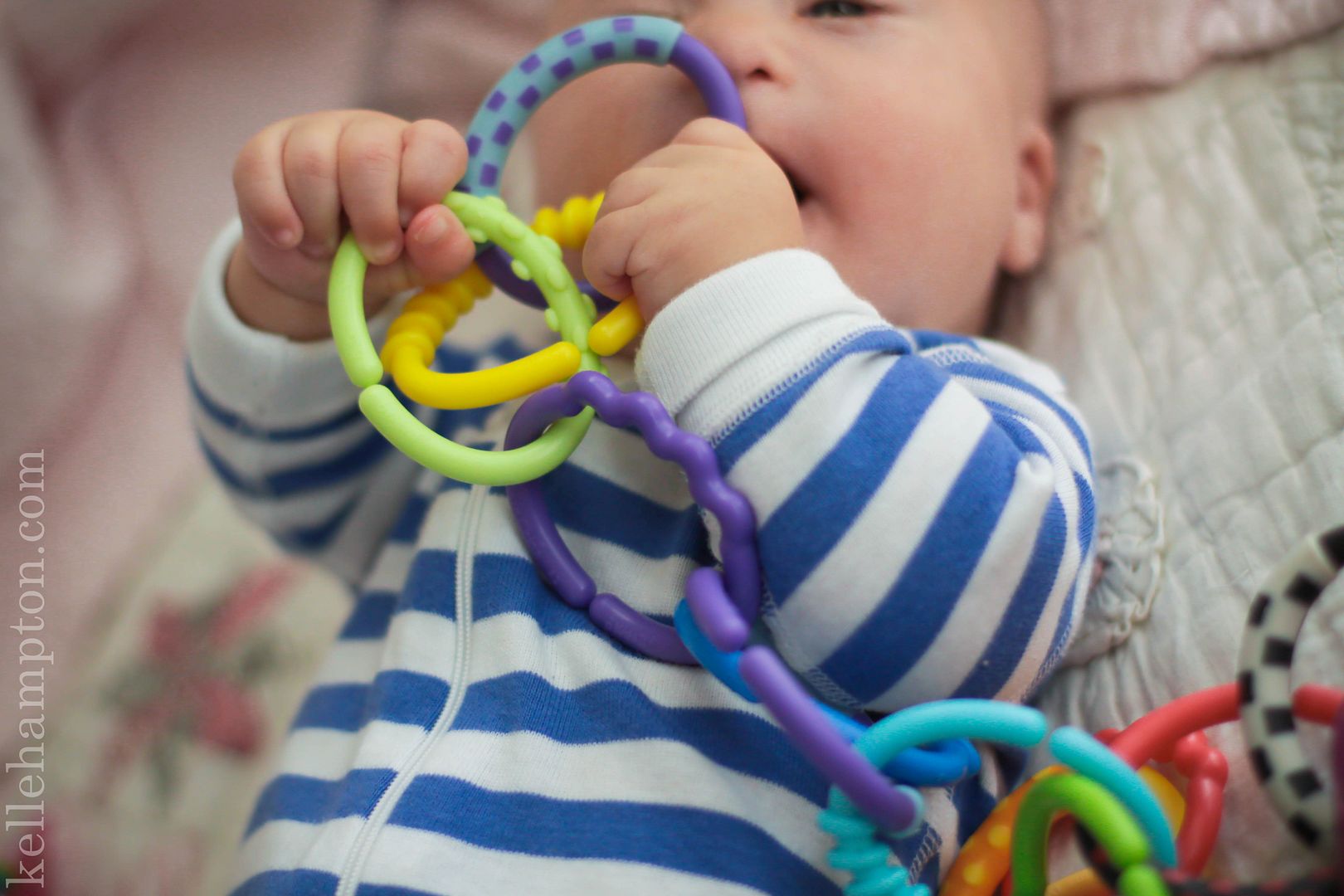 And today, with just the support of a boppy at her base and some cheering from Mama and her therapist, she gave us a beautiful, erect sitting position for a full one-one-thousand, two-one-thousand, three-one-thousand before she started to wobble.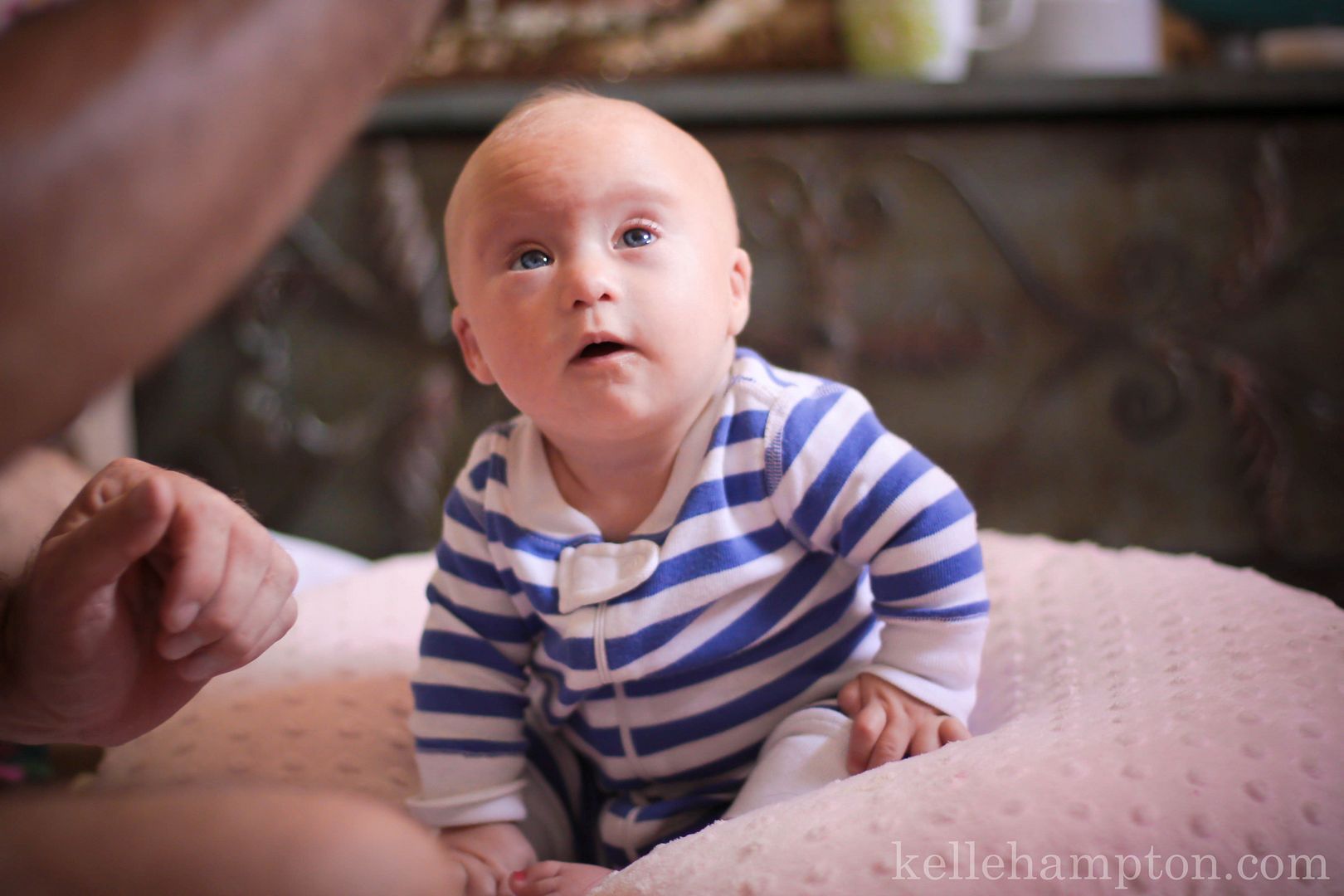 So, what? She's a rockstar. She's got her rock moves.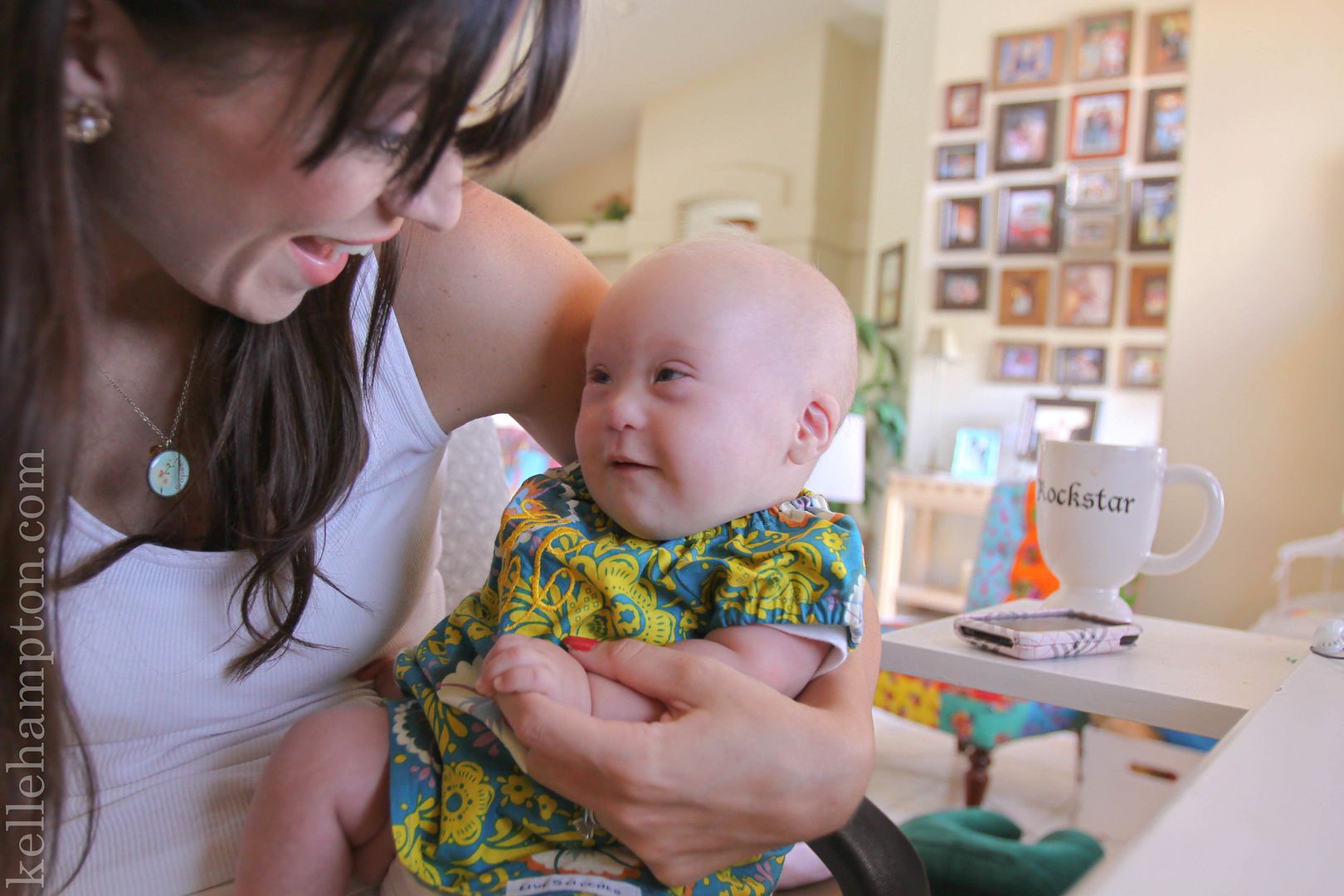 Summer Driveway Afternoons
Florida summers are hot. I'm not gonna lie. But, they bother me less and less. In fact, there's something satisfying–something organically right about spending afternoons in the heat, barefoot with glistening skin. And once the sun has dropped past our woods, it becomes pure pleasure to sit in beach chairs drinkin' beer, holdin' babies, wavin' to neighbors, wipin' chalk off our hands from outlining Lainey's fifteenth body sketch and watching as she fills it in with two eyes, a nose, a curved little mouth, one belly-button…and two perfect chalk boobs.
Oh, and she dribbles…because she's a rockstar. She's got her rock moves.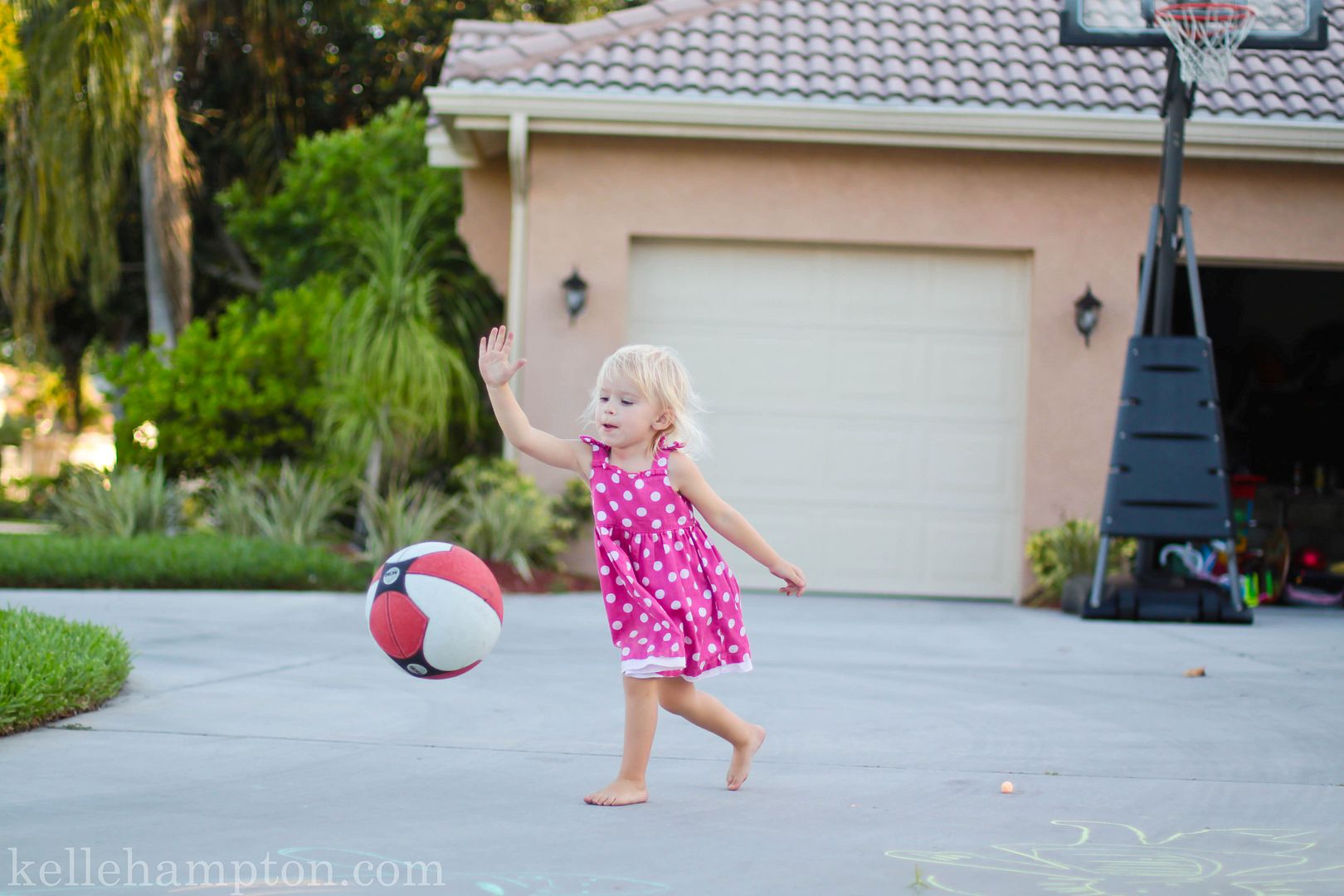 And then there's just the Essense of Summer…
I don't know if it's that this summer really does have more to offer or if I'm just in a different place to notice it all, but I'm drinking summer in like a thirsty toddler sippin' water from the hose. It's refreshing. And everything seems so vibrantly there for the taking. And, in doing so…I'm finding myself…happy. I am thirty-one, and I am so entirely happy. And my girls are thick, rich, delicious icing on this cake I call life.
And, I can't wait for this…where bombastic blasts of color and light will give me one more thing to celebrate, and more sweet traditions of holidays–parades and sparklers and red, white, and blue–will be etched in the memory bank of my little beans.
"The aim of life is to live, and to live means to be aware, joyously, drunkenly, serenely, divinely aware." -Henry Miller

Once again…thanks for the quote, KC!
Summer Lovin' to ya.
And, Oh how I love this girl so very much…she'll always be the one who made me a mama.