Blue skies and breezy palms that hang outside the windshield like a perfect snowglobe wonderland. Her arched back that stretches up from her toys in search of my voice. Fabulous heels with jeans…on a Friday…just because. A pool full of boys that scream and holler and laugh and push each other off the big tube that floats like an island from shallow to deep, deep to shallow. And the little tube just for me because my feet begged me to take them for a dip, and I obliged. A killer $5 clearance tee from Marshalls that's soft and hugs in all the right places. Afternoon baths with citrus ginger bubbles and my little companion who swaddles into soft terrycloth post suds like perfection. Hot orange peel tea, steeped for two and a half minutes, sipped slowly in the sun. The soft milky skin of pudgy feet. The deep stare of chameleon eyes that beg me to know more about her. Clearing the heap of clothes mess off the dresser to reveal rich wood and pretty treasures beneath…like winter's snow finally melting to unveil lush grass below. Witnessing a rare bottle feeding, sister style–rough and gentle at the same time. The magic of the little sprite sleeping. Maryjanes. And behold…the first time in a year…a hair cut. A real one–not the kindergarten Fiskars job I give myself every couple months. A babysitter and a quiet drive. A head massage and the half-asleep trance I fall into to the accompaniment of *snip*snip*snip*. And the best? Sleek glossy ends that fall softly against my shoulder. Ends that don't look like a cat chewed on them. Bliss, Baby.
(Ask for Nidia at Naples' L'Image. She's never let me down.)
And Lainey spent much of the day with Grandma Colleen today, so the bunny and I quietly sank into Lover's Land where time melts like cotton candy…time that is spent nursing and cooing and photographing her trillion expressions so that I don't forget a one. I watch her like a movie, drinking her in sip by sip. She is delicious.
Peek-a-boo little almond eye.
These funny faces send Lainey into fits of belly-shaking toddler laughter. "Baby 'ella so funny," she says.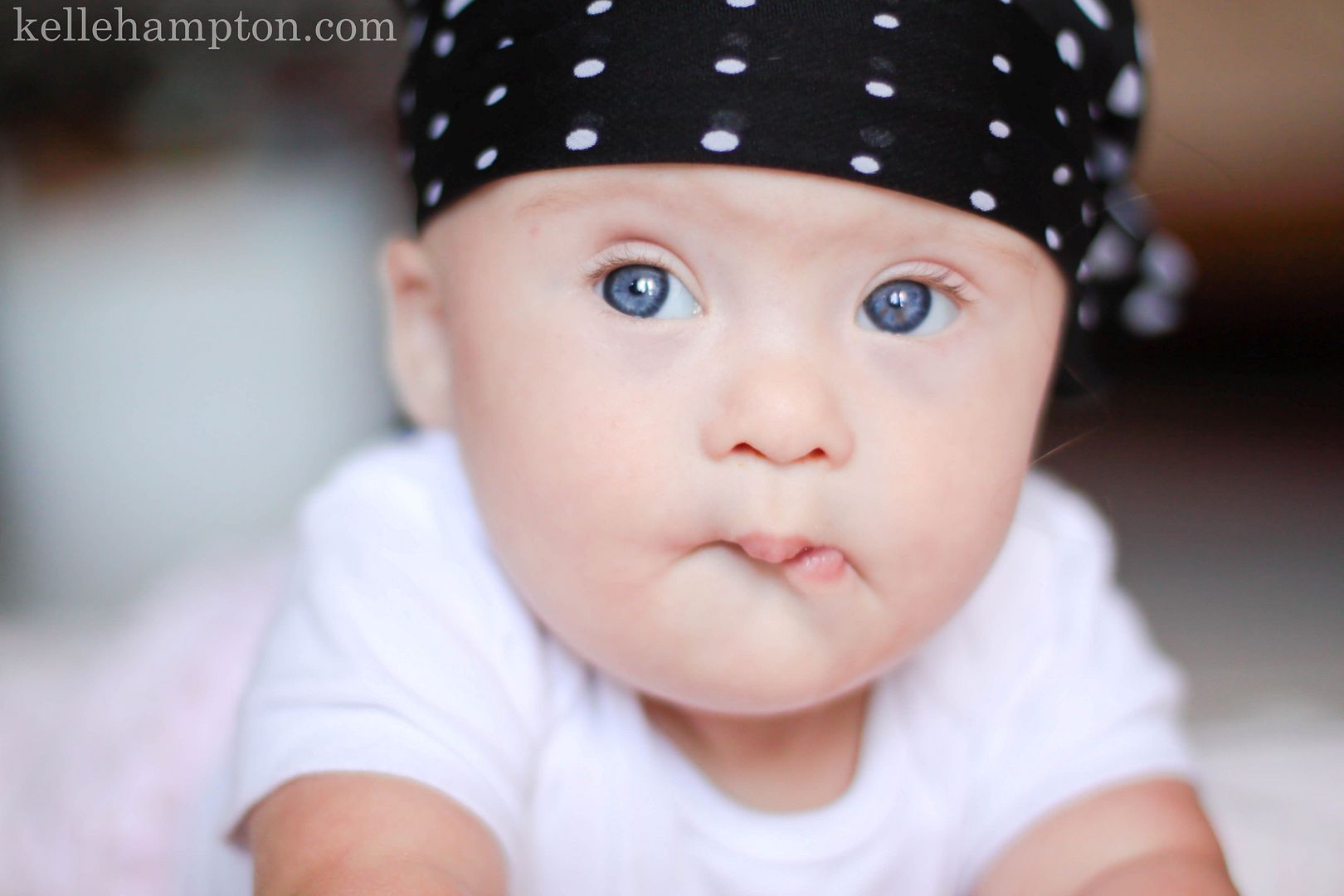 Dessert, I tell you. Spooning-the-last-drips-of-goodness-from-the-bottom-of-the-bowl delightful.
Happy Weekend.