Four years ago.
…and I will never forget it.
The way he looked at me at the end of the aisle…waiting.
The way we held hands so tightly coming back…
The way he scooped me up and twirled.
It was the most perfect day ever, and I will never ever forget it.
I will never forget the way my entire family was together. Aunts and uncles and cousins who I love. Friends who are family and family who are friends. I will never forget the magic and the tears.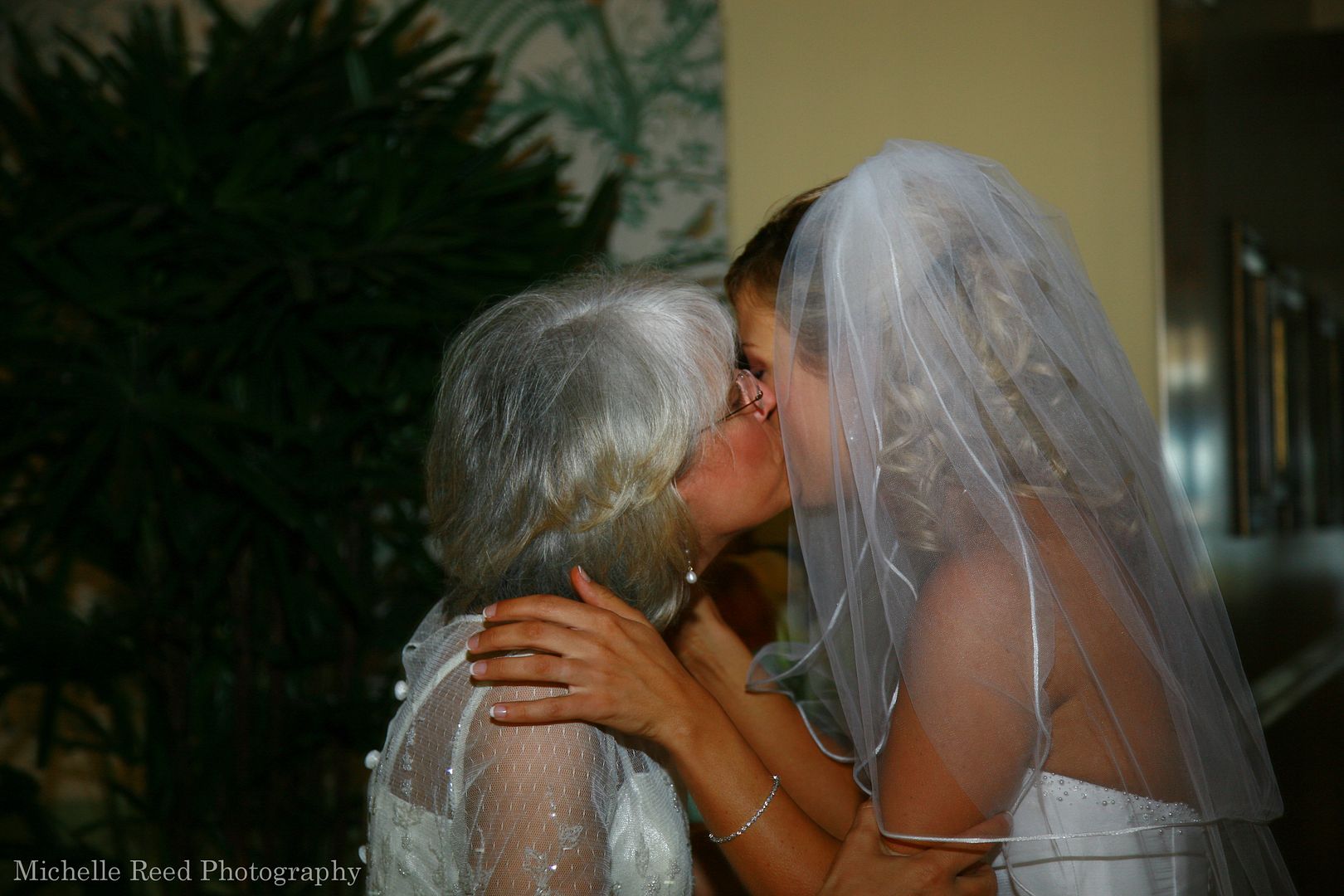 On that day, the clouds parted and the glory of heaven escaped. And it landed on the dancefloor where we hugged and held hands and clapped as kids breakdanced and adults shimmied and we threw our hands into the air and screamed when the D.J. played Numa Numa.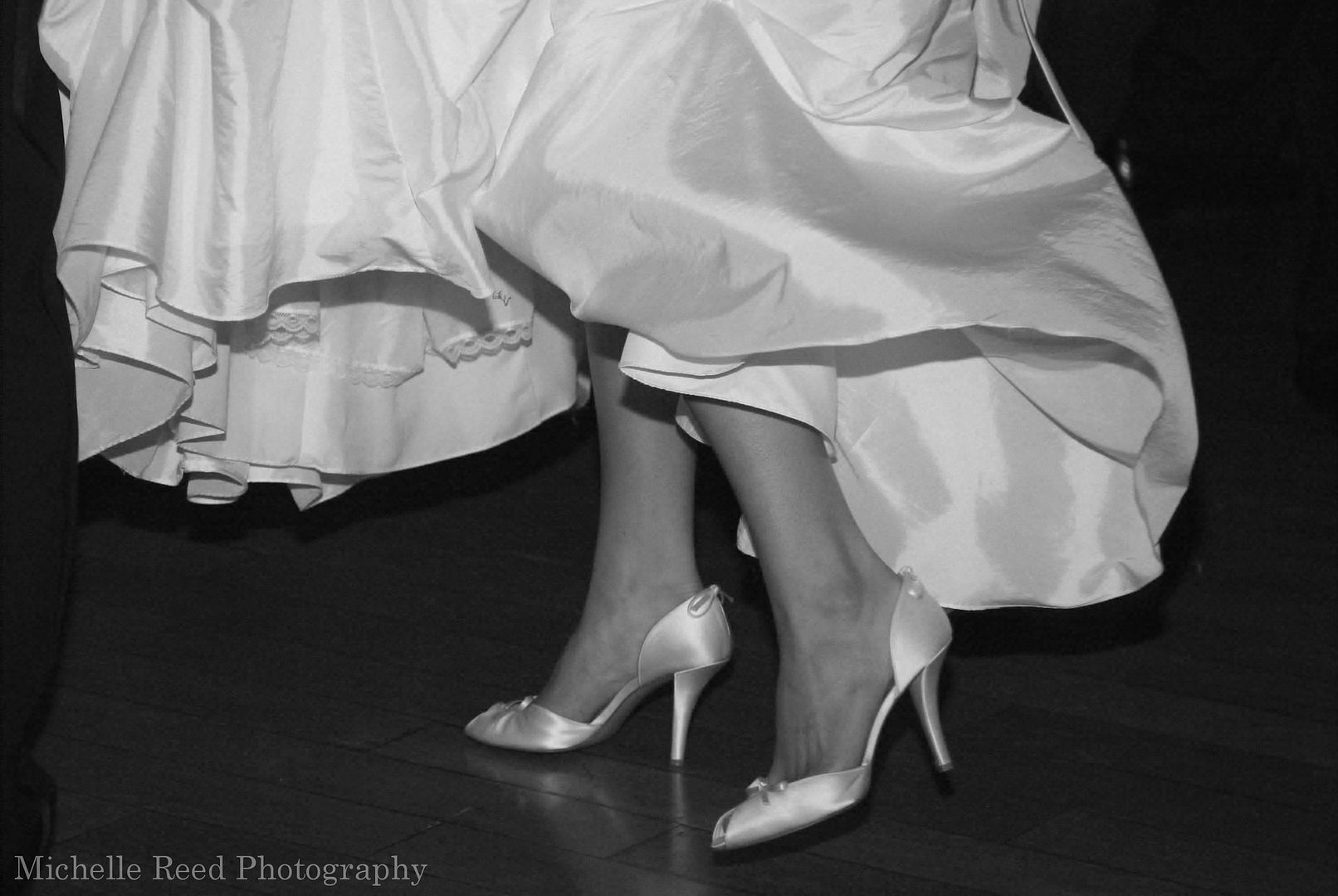 There was freedom and love and a fanfare of fun that weaved through that place and touched every soul in that room. Love that was so real, you could touch it.
I remember kicking my shoes off and hoisting tiers of satin to dance–dance so free, I didn't care if the hem of my dress was scuffed or if my bobby-pinned curls fell.
It was a surreal kind of happiness–a love for not only each other but for life and family and the amazing opportunity to have everyone who matters to you not only in one place at one time, but there to suck the marrow out of life with you.
We sucked the marrow alright. And they were not sips, oh no. They were big, hearty gulps and life just kept flowin'.
We join in the cheesy anniversary traditions of mankind on this day…traditions like leafing through our wedding album that's normally tucked away in its velvet bag hidden in the coffee table drawer. Except, this time, we have to push away peanut butter fingers while we're looking.
And we watch our wedding video together on this day, but now we watch with frequent pauses, to fill up a juice cup, change a diaper, dig through the toy box for a set of plastic keys to dangle in front of a bored little baby.
We set out in the evening to repeat our first date, a dinner at the Japanese steakhouse and a walk on the beach–except this time, we call home in between to ask Poppa how the girls are doing and if Nella took her bottle.
Life has changed so very much in the past four years.
We've welcomed two babies…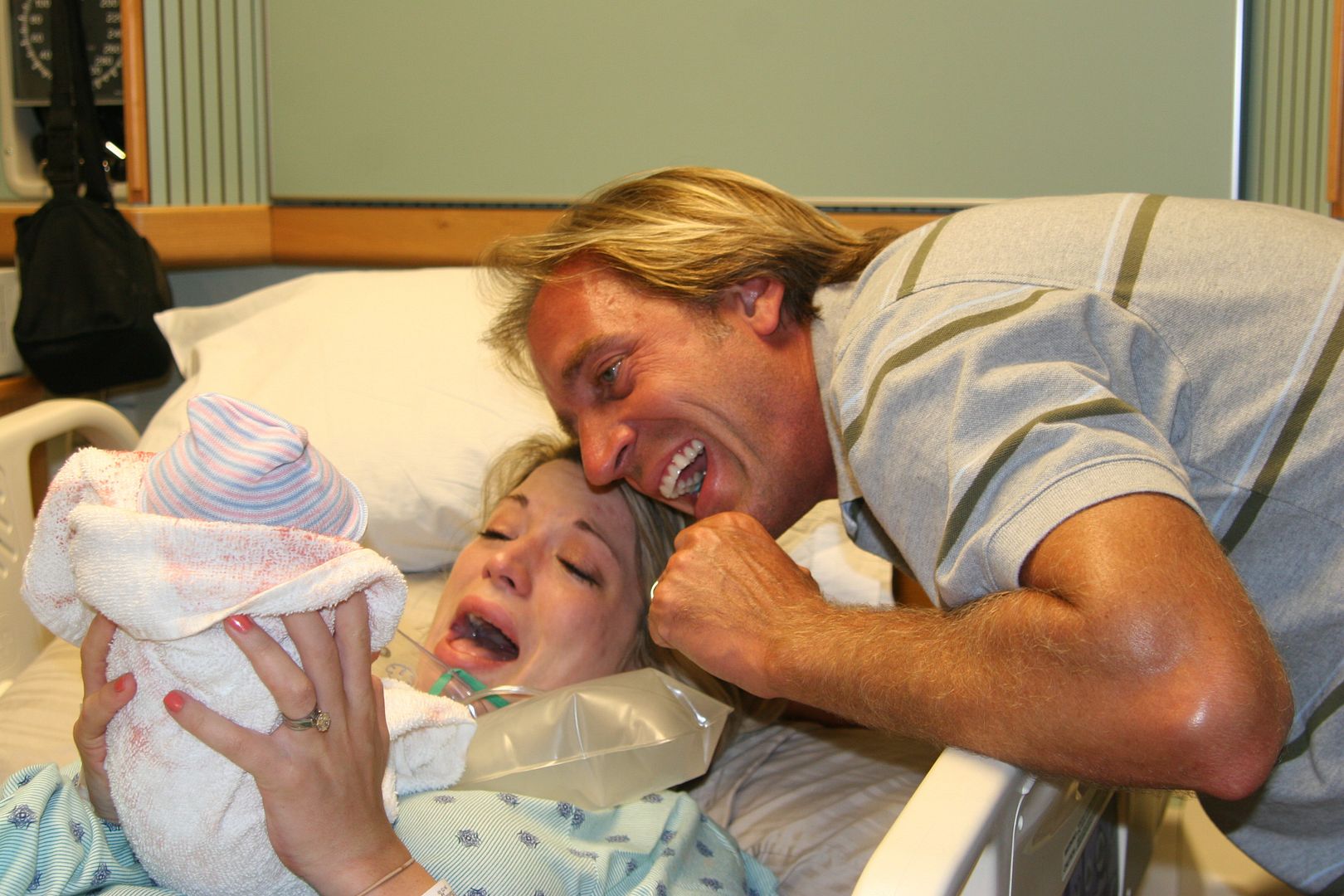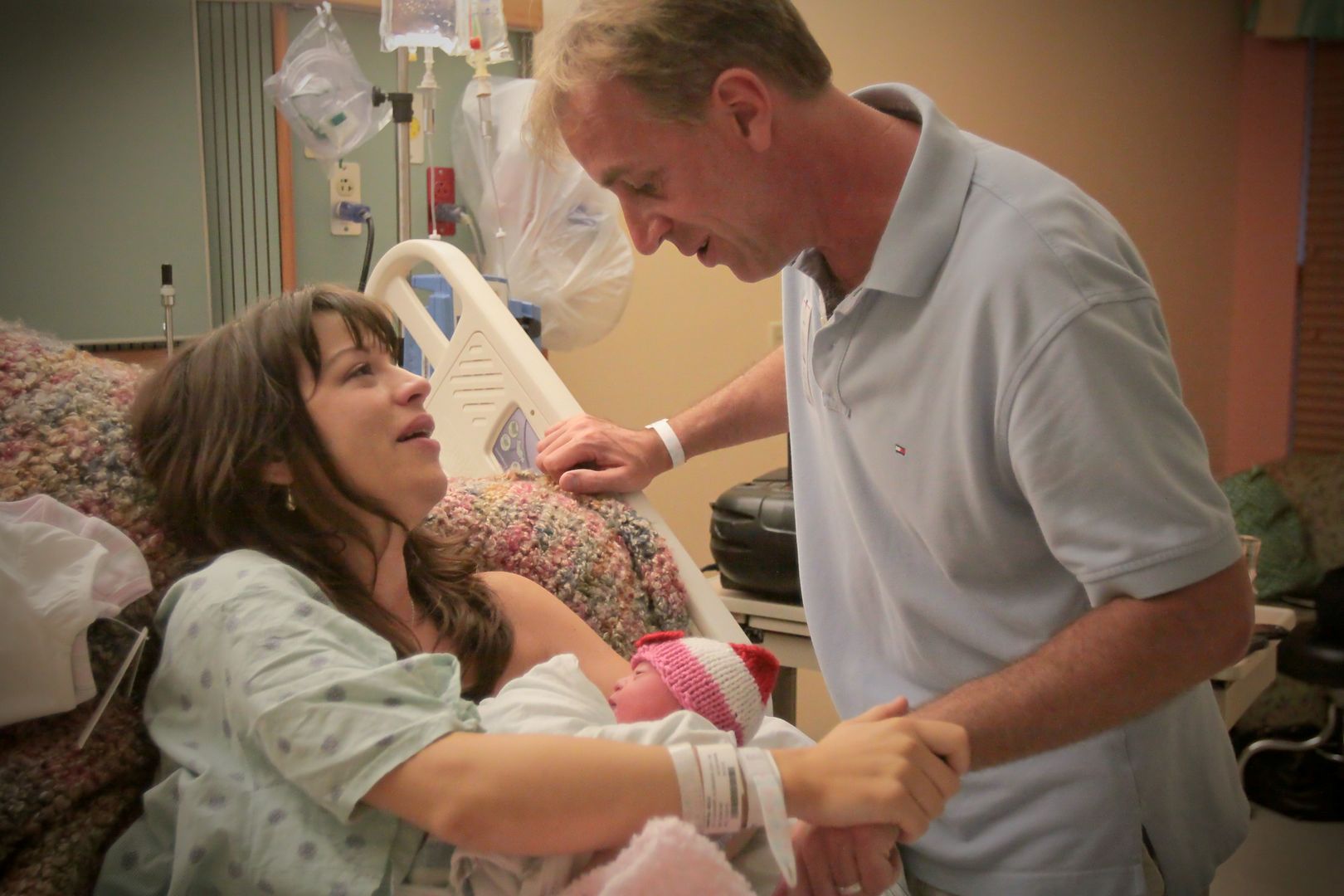 …and have found so many new ways to love each other.
I found our wedding program this morning and looked through it to find a reading by Thomas A. Kempis. In it, he says, "Love alone lightens every burden, and makes rough places smooth. It bears every hardship as though it were nothing, and renders all bitterness sweet and acceptable."
…and I thought about these past several months and how having Brett and our family and this rich, rich love really has made everything so smooth. And I've thought how destined everything seems to be–as if the planets aligned on that day four years ago so beautifully because this was all in store. And yes, our hardships are though as if it were nothing, and all bitterness has been rendered sweet and acceptable.
And for all the crazy fun we've had…
…there is so much more.
For all the tears we've shared…yes, I'm sure more of them too. But for the trillions of this-is-it moments–moments when the world seems to slow for just a bit for us to feel it, when we look around at our kids and what we have and how far we've come…yes, there are so many more.

This picture is, by far, both Brett's and my favorite picture of the two of us. It was taken a couple weeks after our wedding at Isle of Capri on the most perfect day ever, and we were just bathing in happiness.
We don't have the perfect marriage, no. We forget to communicate sometimes or get snappy or forget to invest in just the two of us. My Hansel-and-Gretel trail of messes annoys him, and it drives me nuts that he is late to everything. We don't always agree on things, but we know that. We say sorry and we try harder and we continually perfect our battle of struggle and repair and struggle and repair and, in doing so, are building something bigger that slowly gains more strengths and less struggles.
Overall…we love. We love deeply and, in four years, we've added to the things we love and, consquently, have become happier.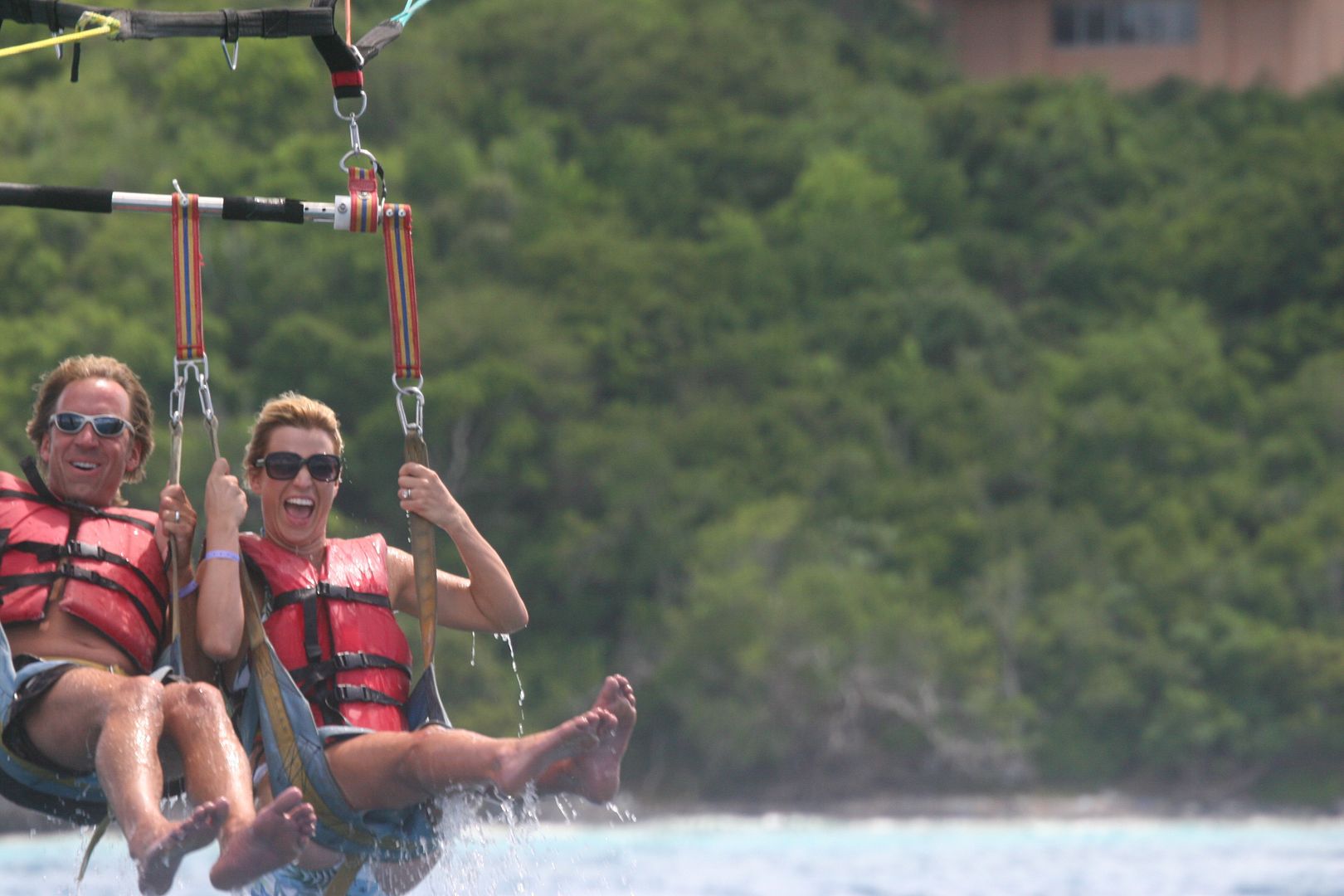 And, we know what's important…
…and invest in it like crazy.
So, here's to that happy day, the four years in between, and the many more on the way.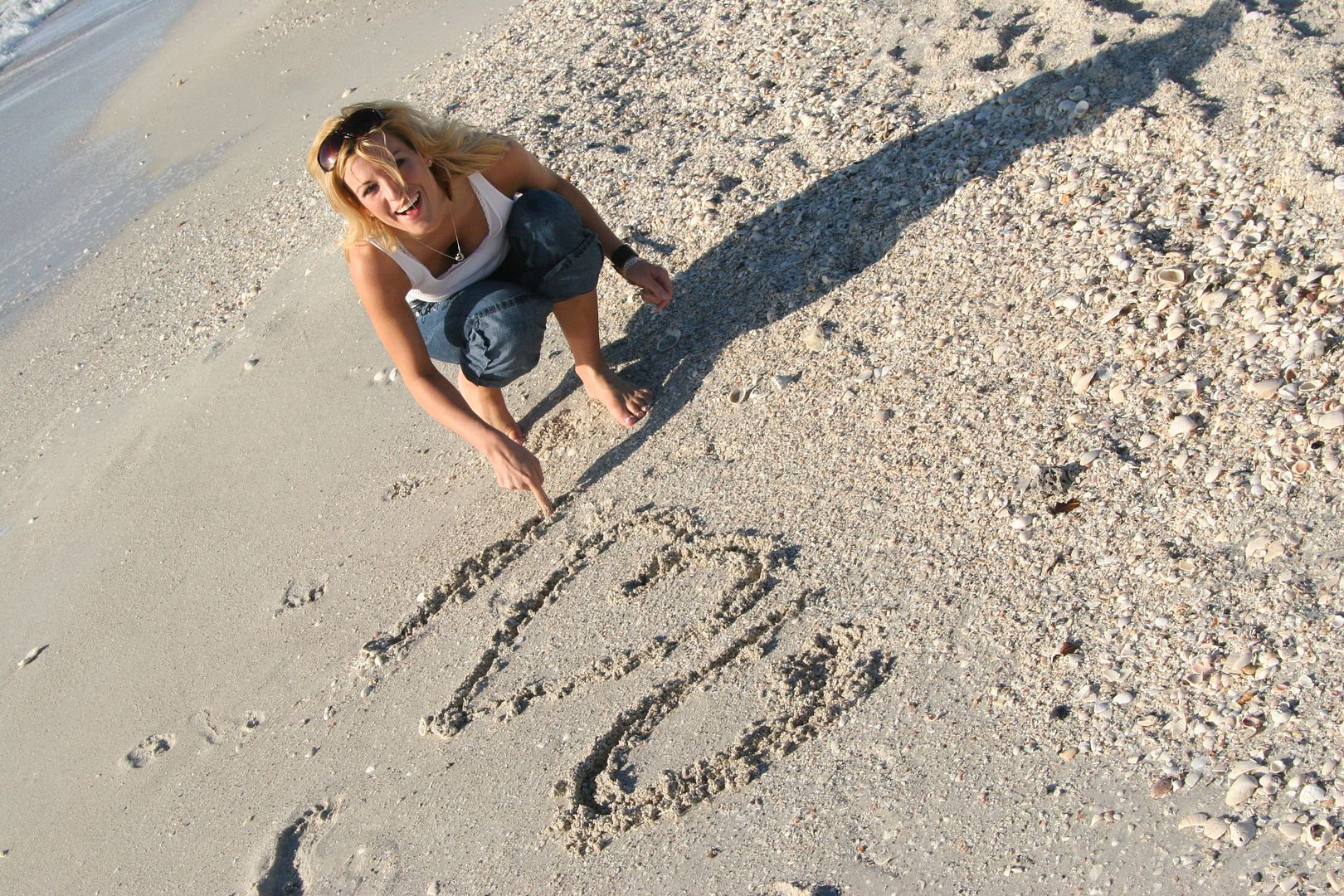 And the Giveaway Winners are as follows:
Bonnet Winner, Comment # 825, Hannah: Oh Kelle, you always say the right things, the things I feel and can't seem to put into words myself. I have a beautiful 16 month old daughter with special needs and I really believe I have never been to Holland, ok maybe, for a week, but that's it. I also happen to be an occupational therapist and I am always so impressed with how amazing Nella is doing. She is truly an inspiration. Love your birthdays tradition! The dollar store rocks!!

Adult Flip-flops Winner, Comment #64, Amy: I love the birthday card. That is the best idea! Lainey has great taste.
And baby bling flip-flops Winner, Comment # 392, Anne: And I thought I couldn't love the dollar store more! Thank you for giving me yet another reason 🙂 I was seriously dying laughing when you revealed the card selection….just priceless. Oh – and you definitely have my vote!
Anne in Minnesota
Winners, please send me your contact info to: kellehamptonblog@comcast.net so I can pass it on to the giveaway providers. Thanks!
Now, we have some celebratin' to do…