Oh, today was a big day for the cubby, and it happened all at once…she just became big. As if we've been traveling down the same road from the day her slippery six-pound body was placed in my arms, and today that road abruptly ended and a new one began. It's a different road. She's a girl. Not a baby. Not a toddler. And while diaper changes and midnight feedings, two-year-old tantrums and searching for the magic eraser to wipe off the crayon-drawn smiley faces on the wall can hardly be described as easy, it's at least less complicated than bigger girl challenges.
I didn't have to stew so much on decisions regarding how to take care of this: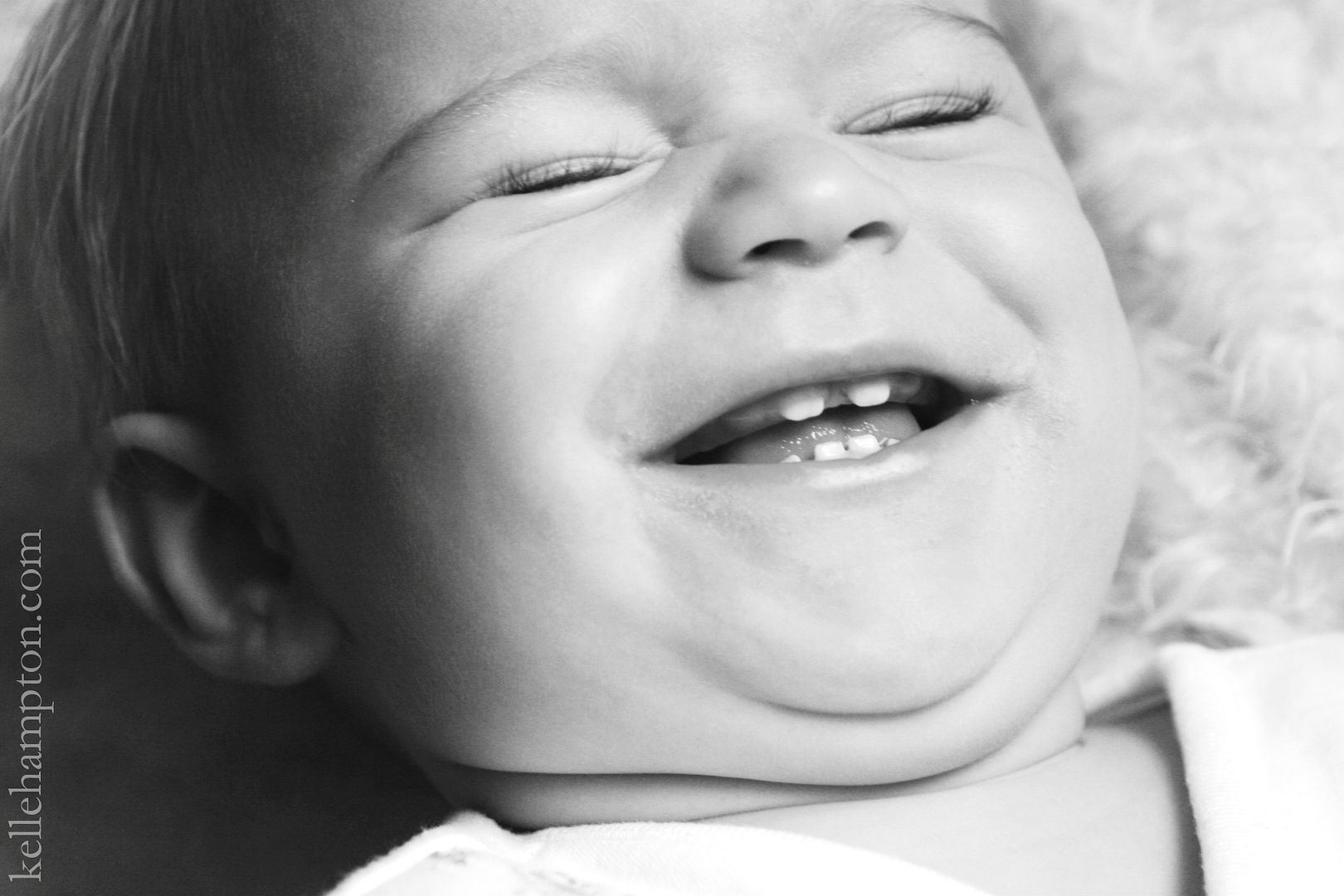 You feed. You change. You snuggle. You pour your soul into them, hoping every internal thought and feeling of goodness and love seeps into every bone in their body, every cell in their frame so that they feel it…so that they know it…so that someday, when they are three and they are big and they are beginning the journey down the new road, they will be equipped with everything they could possibly need to thrive.
I knew it was coming. I could feel it these last weeks…the way her vocabulary is multiplying and her new found understanding of higher-level concepts is manifesting itself in new challenges.
She locks the door on us to keep us out of her bedroom. She says really, really, really when she wants to maximize her point. Like "I really, really, really want my goo-goo back." She asks questions we're not so sure how to answer. She gets embarrassed and her cheeks flush. She's not so sure having a puppy blanket is cool anymore. And the other day, she and Baylee had their first official fight. And by fight, I mean there were tears. And running. And I'm pretty sure I heard a couple You're-not-my-best-friend-anymore's.
And I find myself thinking deeply more. It's not just diaper changes and time-outs now. It's wanting to explain the world to her. To teach her kindness. To tell her why things happen in a way that makes her want to be good and loving. To show her by example that confidence is power…that the world is her oyster and she is its pearl. I don't always know how to do this which leads to late-night discussions with Brett where we review our day's parenting like a judge's panel. Probably shouldn't have given that to her. Maybe we should have let her have it. Did you see how sad she was? Did you hear what she said? Maybe I should have been harder on her. Maybe I was too hard.
And you just have to trust that you are doing your best and that for every mistake you make, there are a thousand more victories. And you grow in the fact that, in setting an example, in laying the foundation for your littles, you become better. You have to live what you want to teach them because the apple doesn't fall far from the tree, and I want my apples to be good and kind, giving and understanding. I want my apples to be strong and independent and yet sensitive and tender-hearted. Yes, I will be a strong tree–so strong indeed that my apples can roll further and further away from me, exploring their world, and they will know my presence, quietly and assuredly.
I say this all like I know what I'm talking about…like I have it figured out and it comes easy for me.

But then there was today.
Today, she tried her first ballet class. She practiced for it two years ago when she was *this* big.
But now she's *this* big.
And while I used to laugh at moms who made insanely big deals out of the first ballet class, I made an insanely big deal out of the first ballet class. She needs this class. My little mama-loving, cupcake-baking, art-creating, memory-making homebody needs something just for her. To build her confidence, to express herself, to move, to laugh, to meet new friends. She needs this. But it's new, and she's never done daycare or preschool or been in many unfamiliar situations.
So, we built it up. She sat on my lap at my desk on many occasions this week where we watched Youtube after Youtube of toddler ballet classes. We read books. We told her it was going to be great and she'd have so much fun and that Oh my Gosh, Lainey, you're gonna be a ballerina!
And then we showed up early to the ballet studio this morning before they even unlocked the door, all eager-beaver with our spankin' new ballet shoes and our tightly secured bun and our ridiculous mama snappin' pictures of it all. When the other little girls arrived, I realized my girl was painfully shy. Maybe this wasn't going to go like I thought. Lainey was nervous. She held my hand tightly and shrunk into my leg. "Mama, stay with me," she said. And I did.
Oh wait, it gets worse. All those years of teaching and hoping those helicopter parents–the ones who hover–would let go and let their kids soar on their own…that was me today. I'm actually embarrassed now that I look back. All the other parents? They sat in chairs outside the room like they were supposed to. They gently pushed but watched from afar. Me? I went in the room. I stayed with my girl. I held her hand and whispered in her ear. And when all the leotard-wearing littles were prancing and twirling and tip-toeing and my girl said "Mama, do it with me," I did. I pranced and twirled and tip-toed with those little girls while all the parents watched, and I can only imagine all the eye rollings and "Oh, Gawd, getta load of that mom"s my tightly-glued presence must have garnered.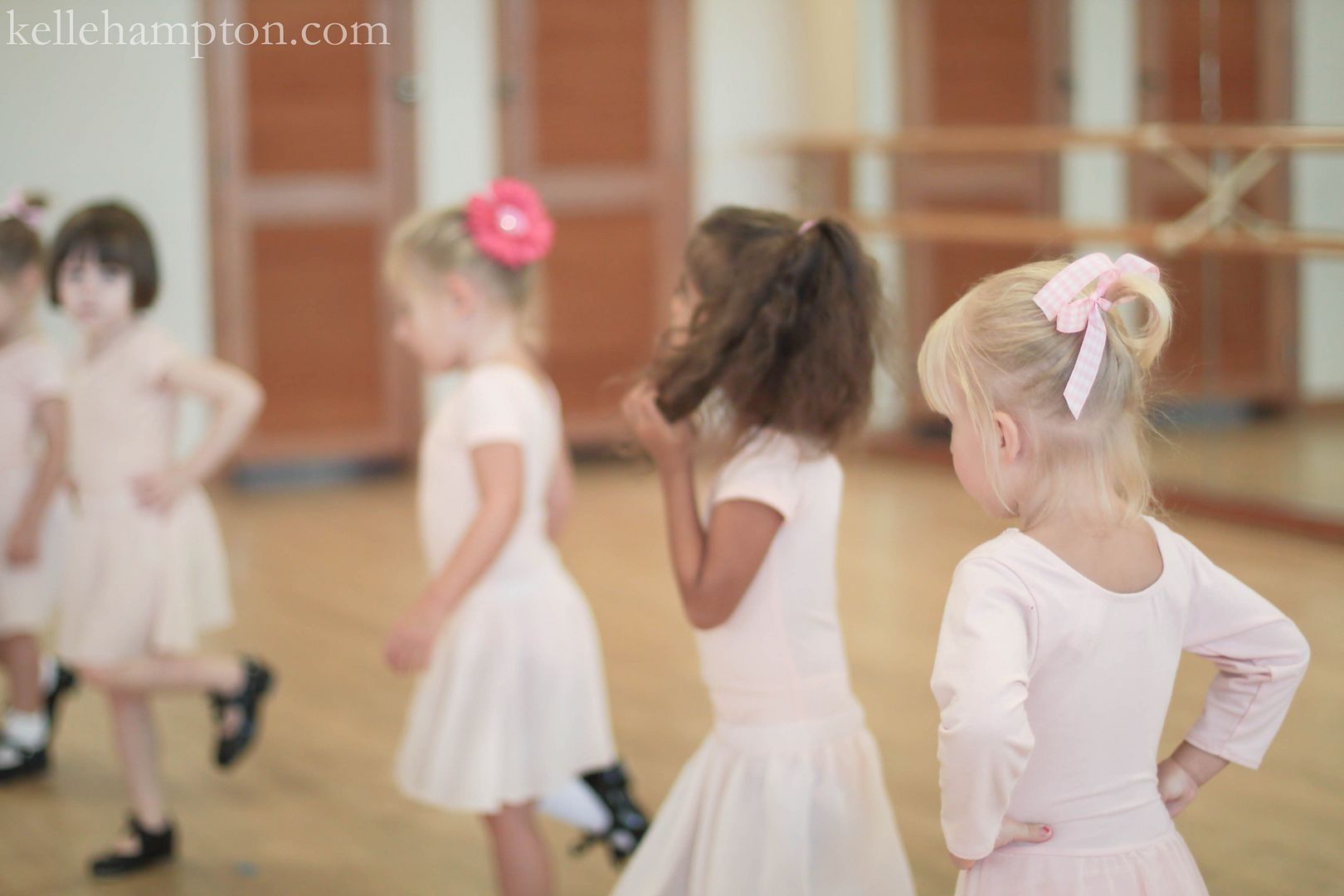 Letting go is hard.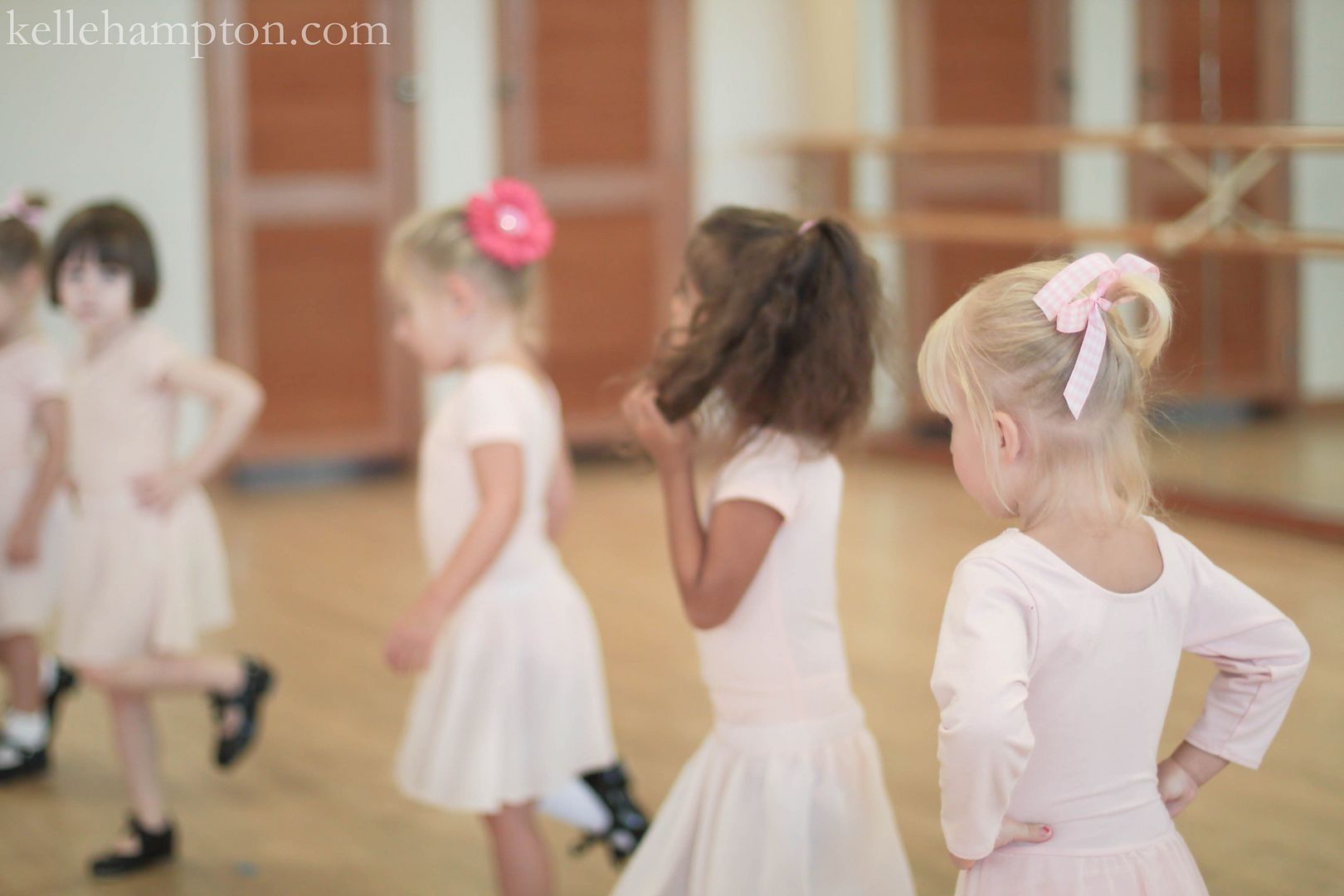 …but I'm learning.
And the best part? After the class, the sweet teacher (who was amazing with these three-year-olds, by the way, and who thankfully didn't make me feel like the ass I was by kicking me out in front of everyone) came over to me smiling and said, "She did great! Maybe next class you can sit out even if she cries" which I'm pretty sure is code for "Dude, you broke every rule in this place and set a really bad example for everyone. Cut the cord, bitch. Cut the cord."
Oh, loving littles and raising them to be beautiful, confident souls and letting go to watch them do it can be so complicated sometimes. And, after dishing my feelings on it today to my friend Nici, she e-mailed back the most poignant response:
"You know, she'll thrive on her own. If not there, somewhere. But, I have a feeling once you aren't in sight, she'll pull from that big stash of love and confidence that's been shelved for this very reason. She hasn't really needed to open a jar yet…it's like peach butter. Once the growing season is over, once the fruit has gone to seed and left until next season, THAT'S when I need peach butter."

True 'dat.
We return next week when this mama will follow the rules and sit with the other parents who I'm sure had to let go at one point too. I will watch my girl do it on her own. I will take off the training wheels, steadily hold the back of the bike, run along beside her for just a moment and then I will let go. I will stand back and watch her pedal on her own. She may fall, yes. But she will look back and see that I was there all along. I will always be there. But sometimes, we have to let them be big.
This is so good for her.
This is so good for me.
Lainey, I love you. I am so proud of the girl you are becoming. You are a beautiful dancer and I can't wait to see your wings stretch and soar. You will fly, Baby. You will fly high.