I trekked a trail up the incline of a Missoulan mountain two weeks ago with a fourteen pound baby strapped to my chest and a backpack, likewise weighted, tightly secured to my back. A week later, I did it again, this time around the 2-mile stretch of boardwalk at Corkscrew Swamp with my mom. The routine is the same. I slip Nella into the comfortable nook where she settles below my breastbone, securely strapped in the carrier, and then I hoist my heavy backpack over my right shoulder and blindly stretch to find the other strap until it's all adjusted and I begin my walk with a victorious sigh.
"You're gonna wreck your back," my mom said.
"I'm fine. I'm a mom. Moms have strong backs," I sassed.
Turns out I don't know what I'm talking about and my mom does. Which is often the case.
My back is jacked. Pretty bad. Three days now. And it's kinda funny because I'm in this constant state of contortion where I'll bend and hunch and walk all cock-eyed just to keep it from slipping into *that place* where the nerve jolts and I gasp and reach to grab the first thing I can get my hands on to keep from falling. And then there's the crazy things we do to make it feel better like downward dog in the living room or locust in the kitchen or sometimes hanging from Austyn's chin-up bar in his room which just makes the boys laugh.
So, my sister says you gotta run it out. And I haven't run in forever. But I lace my dusty shoes on anyway because I'll do anything to fix this blasted back.
Tonight I run, a little bit crooked, a lot a bit hesitant, but at least I'm running. And I listen to my old running songs while my feet hit the pavement. Like Let it Rock. David Guetta. All the Euro techno stuff my friend Katie sends me that I secretly love. And I remember why I used to run.
It's one of those things. Like church is to some people. Or getting tickets to the symphony. Or watching a sunset. Or drinking wine. It's one of those things that opens up my senses, creates a zone, pulls me out into this bird's eye view where, with every whoosh-whoosh of my breath, every thump-thump of the soles of my shoes to the pavement, every beat of my throbbing pulse…I'm in deep thought. About life. All the crap. All the good stuff. All the dreams and how to get there. And running–burning through that painful place where your sides ache and your breath is deep and your legs are screaming and yet you still pace through the strides–it's a brilliant microcosm of the greater picture. If you can run? You can do anything.
It's magnificent, really. That I-can-do-anything feeling that comes and stays and propels you to clean your house, to play with your kids, to pull plastic pumpkins out of attic boxes and smile as you dust them off thinking of just how fantastic you are going to make October for your family.
We made paper-chains. Fall-colored paper-chains. And we tacked them to the walls where they droop all festive-like and Brett has to stoop to walk under them. But they are wonderful.
We ate apples on a blanket under the big tree in the side yard that shades just right at high noon.
…and reveled in the adventure of doing absolutely nothing which, might I add, might be one of the greatest adventures of all time.
Yesterday, I let the bad back excuse take center stage. We stayed in our pajamas. We watched movies. We ate trail mix and crackers and cheese and nothing organic or good-for-you. And oh, it was beautiful.

Um, didn't know until recently that Down syndrome comes with this insane flexibility. Can I just say it is the coolest, cutest thing ever? Hello, little acrobat. Someone's gonna kick Mary Lou Retton's ass.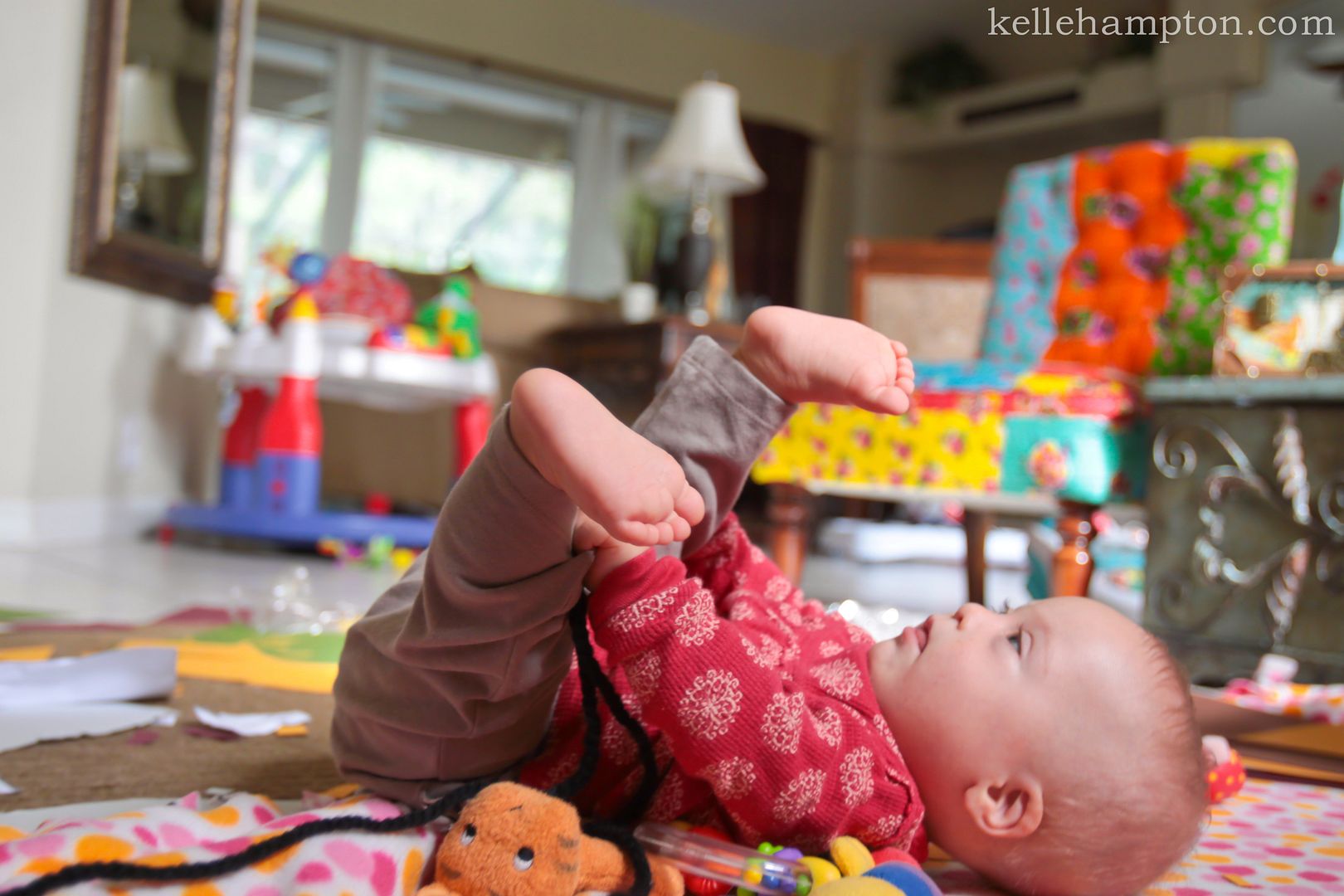 And tonight, while running, I saw it all so clearly. Our messy, crazy, intricate life with all its bumps and bruises. It is good.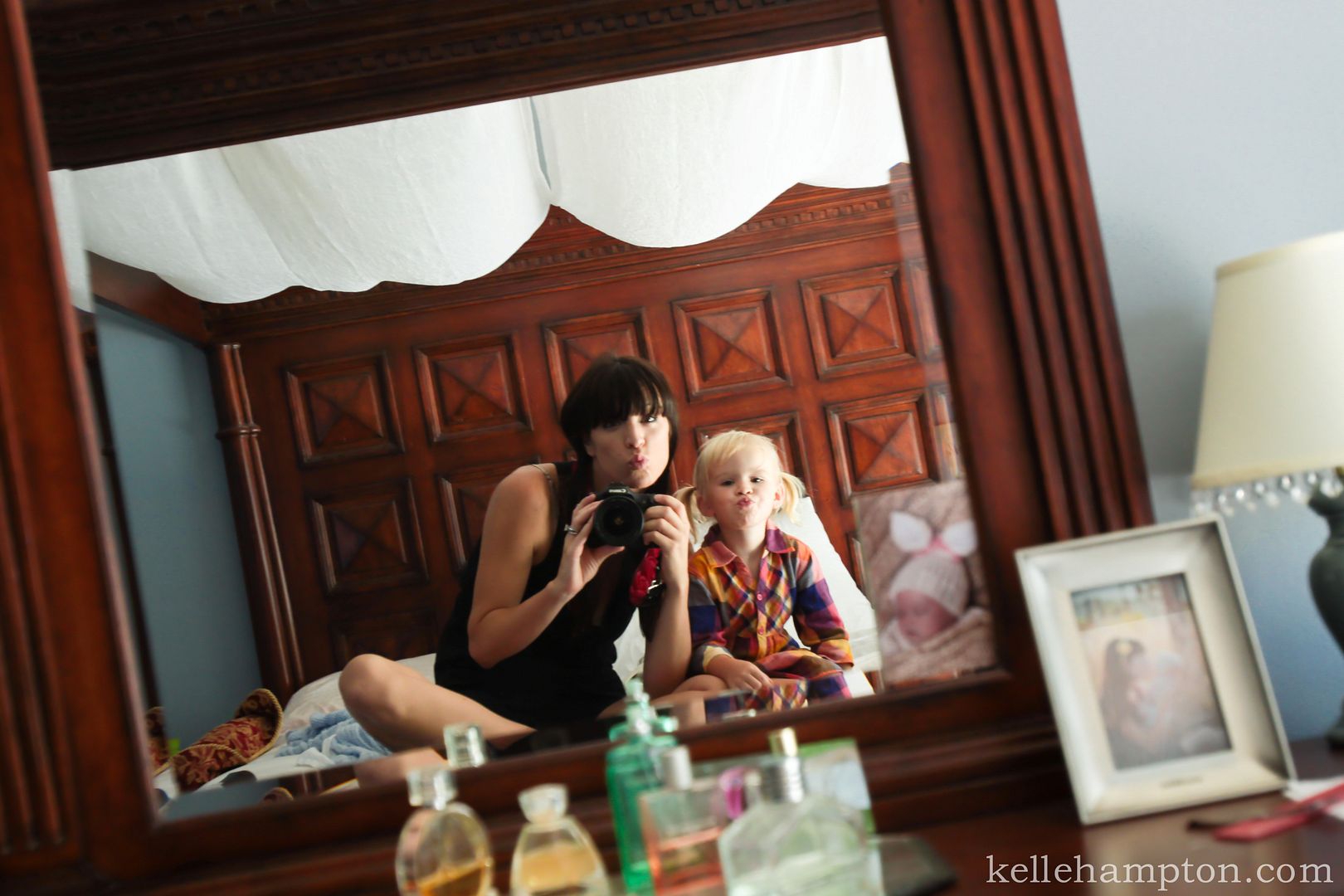 These past few months have been crazy. Since Nella has arrived, so much has happened. Grief and learning to deal and digging into parts of me that needed to be discovered. And the blog took off and so much good has come from it. There's an amazing community of people here, of all walks of life. And we embrace it. But yes, it's eye-opening and as a mama who's always loved to write, there've been times I've had to swallow and ask myself what's happening. I do think about it all…what I'm willing to expose, what I'm not. What's good, what's too much. And tonight, I have rediscovered my voice. Uninhibited. Remembering that I'm doing what I've always done and I will continue to do it. I will continue to do it.
"We have to look at our own inertia, insecurities, self-hate, fear that, in truth, we have nothing valuable to say. When your writing blooms out of the back of this garbage compost, it is very stable. You are not running from anything. You can have a sense of artistic security. If you are not afraid of the voices inside you, you will not fear the critics outside you." ~Natalie Goldberg
I am excited–in that I-can-do-anything, shoes-hitting-the-pavement and breath-fast-and-heavy kind of way. It is amazing how much the human soul can be fueled, inspired, ignited by other human souls and, in turn, reignite the passion, the drive. Like superheros.
And all good superheros need a nice cape. Which brings me to our new sponsor. We totally dig Pip & Bean. We have four of their superhero capes, and we wear them in the house, out of the house, for breakfast, for naps, for running barefoot in the driveway when the sun sets.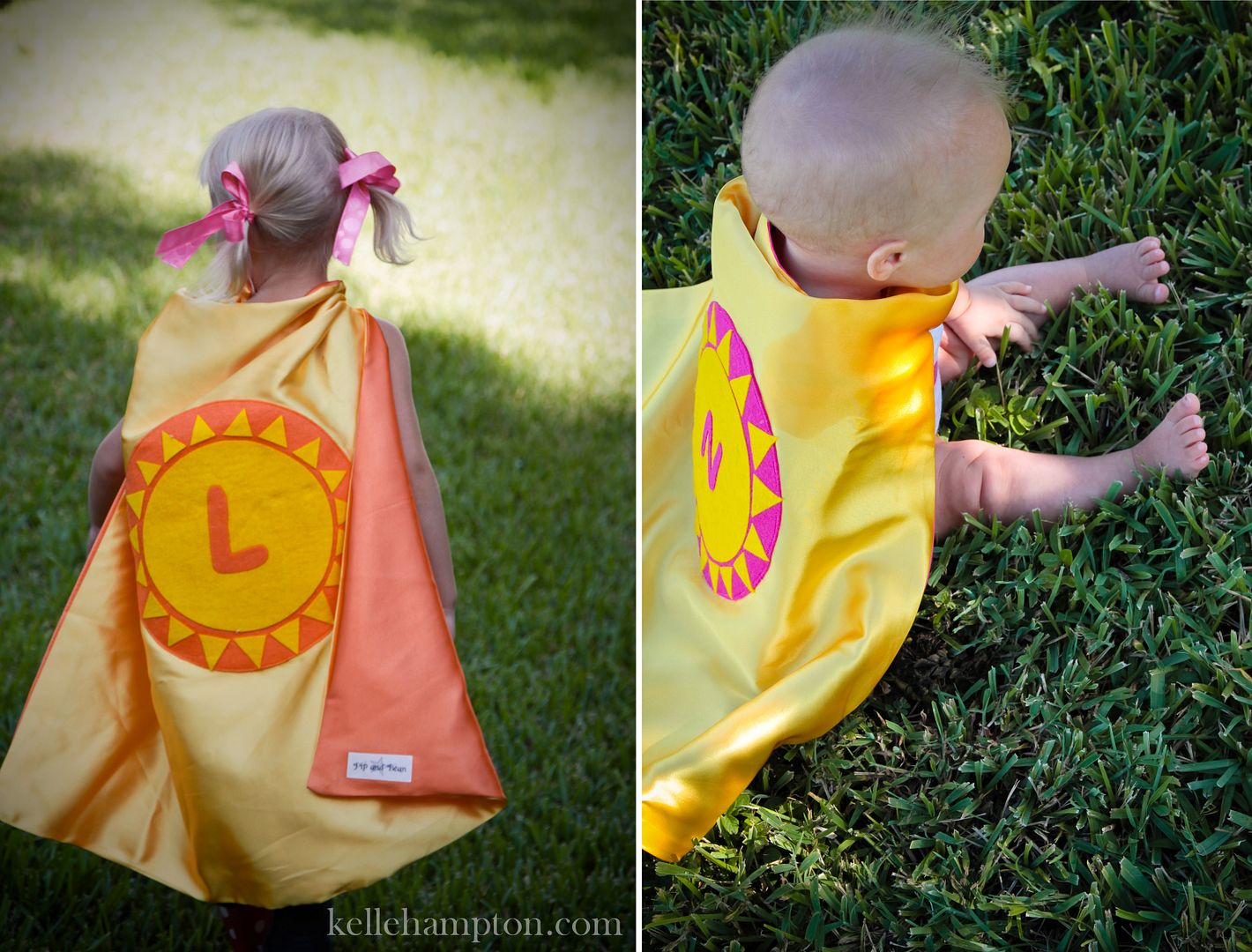 Lainey even fanaggled Brett into wearing one.
I'm thinking superhero-themed birthday party. I'm thinking a saved rainy day. I'm thinking how cool I'll feel whipping these out the next time Lainey's friends are over for a play-date. I'm thinking I want my own. What will it say? Hmmmmm.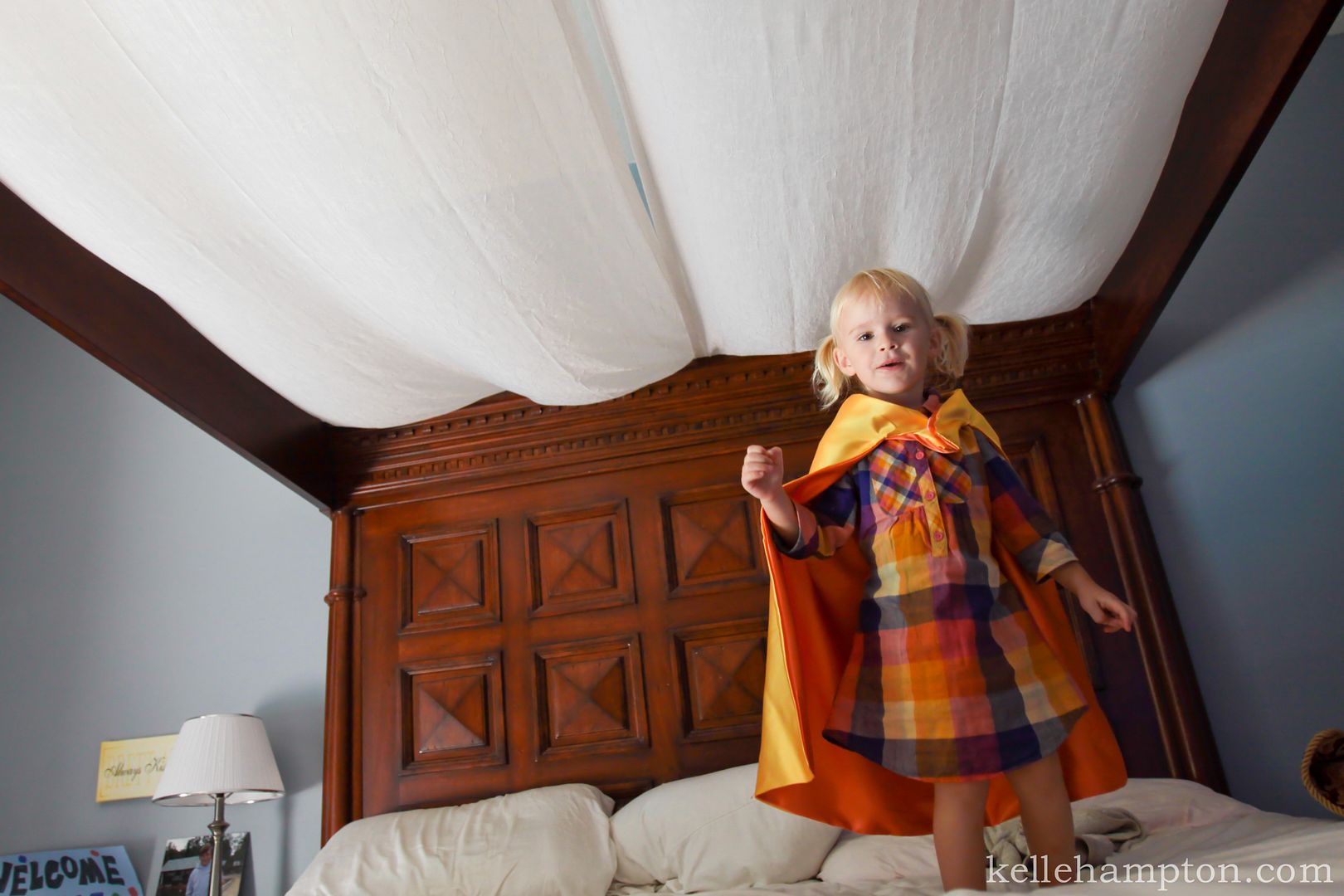 Thank you, every one of you…for your shared passion for life and all its paths. I picture you all in capes.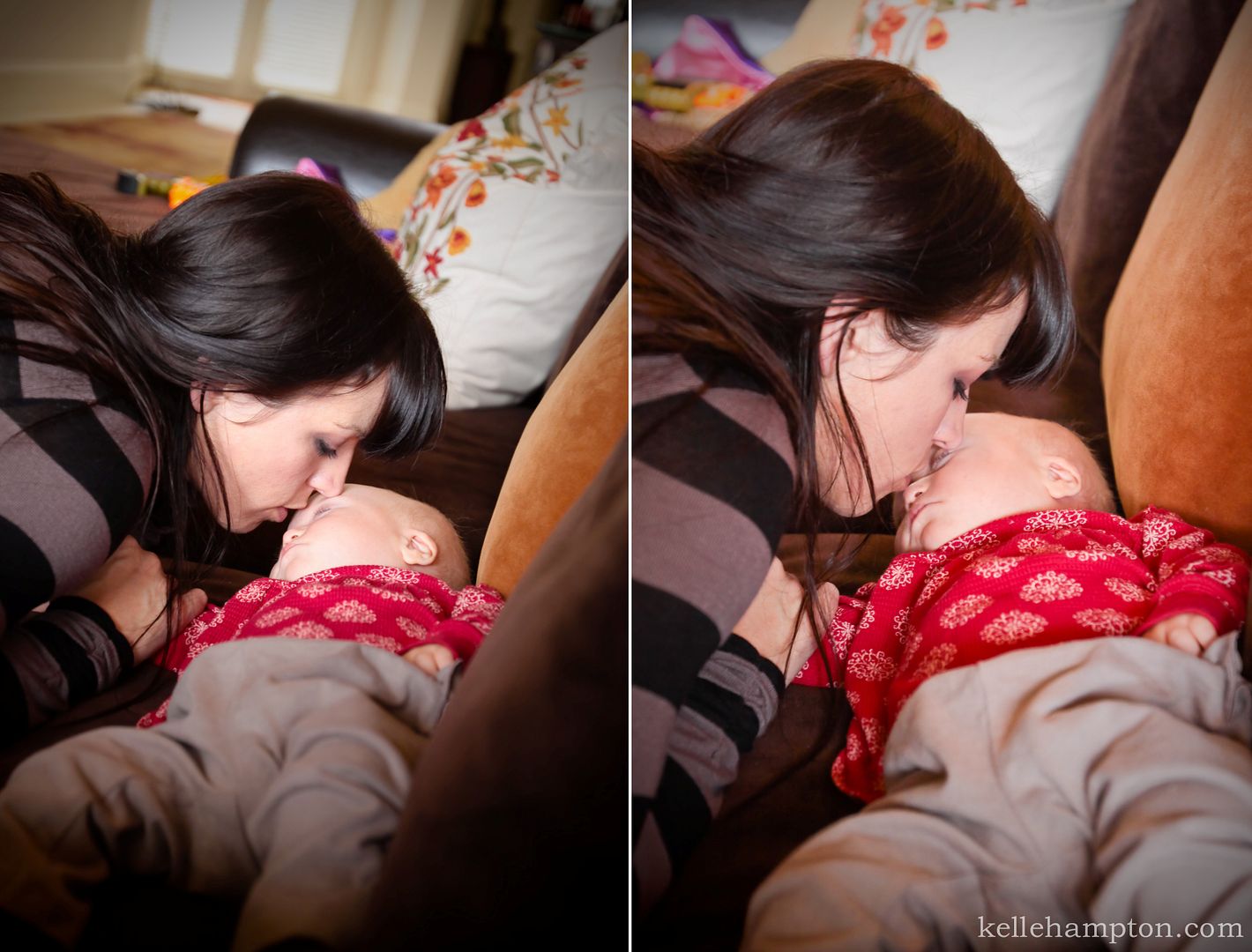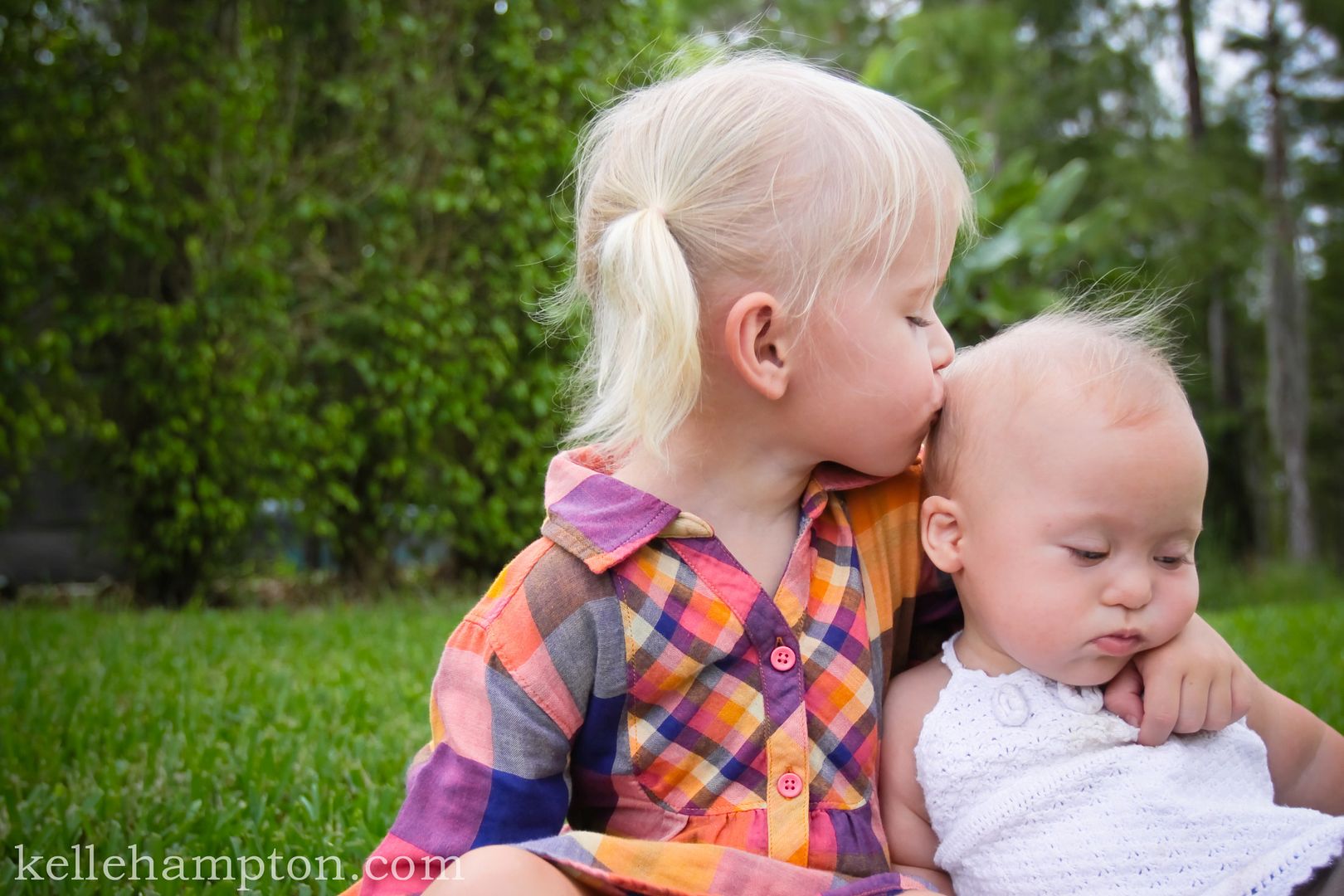 I would hurl words into this darkness and wait for an echo, and if an echo sounded, no matter how faintly, I would send other words to tell, to march, to fight, to create a sense of hunger for life that gnaws in us all. ~Richard Wright, American Hunger, 1977
Thank you for the beautiful echo.
Downward Dog calls.