Nella woke up with a fever last night. And as soon as I heard the faint cry of her discomfort and leaned over to feel the hotness of her flushed cheeks, I knew it would be a moment–one of those I remember years later. Because among the monotony of all the beautiful good in mamahood like snapping pictures of them blowing out birthday candles and swooning at the first "I love you," there are rites of passage that aren't so easy but just as memorable.
I slipped out of bed, clutched her hot little body to my chest and tiptoed out of the bedroom whispering all sorts of "It's okays" into her ear. I fed, I changed, I Tylenoled and hushed her back to sleep. And just like all the other times when her sister was sick, I layed her back in bed and stayed up hovering next to her, feeling her cheeks, tucking my hand around her neck waiting for the hotness to creep away.
It was only a half-hour fever, an easy night compared to some. But I still earned a pin on my Momscout Vest, one I proudly placed under the rest. The Fever of '07. The Falling-off-the-Bed of '08. The Yelling-and-Feeling-Guilty-for-It Episode of Easter morning, '09. I earned these pins. I wear them proudly. I join other decorated veterans of motherhood who have fallen deeper in love with this honored profession from not only the pretty moments but the ugly ones too.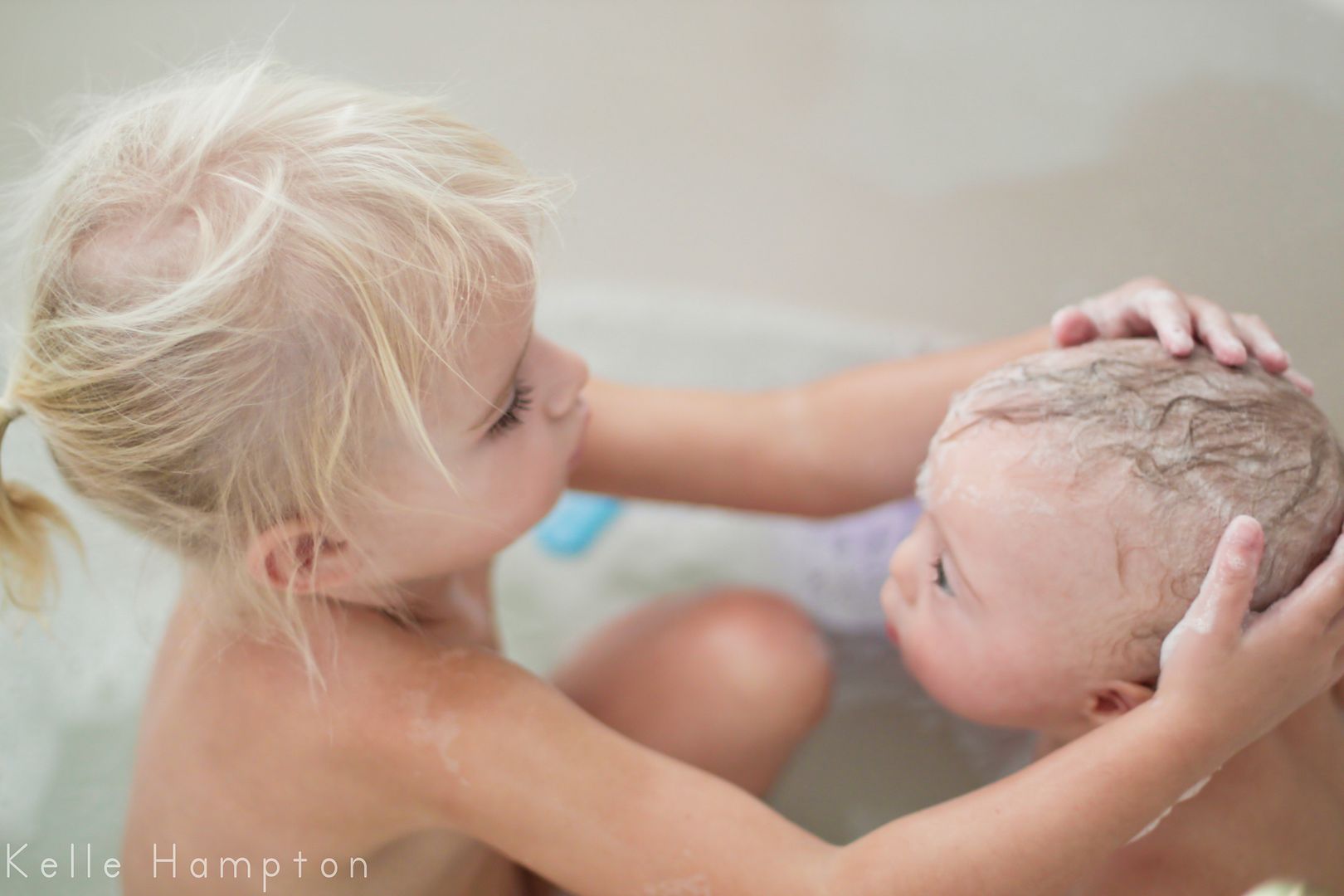 Some pins stand out among the rest, earned with soul-scraping tears. 2010's First-Night-of-Acceptance pin was a doozy, let me tell you. But it's there, proudly displayed among the others, and together it all represents so very much.
Hokey Girlscout comparison? Maybe, but Dude, this is Homeschooled Girl's once chance for making up a fake club and getting to wear an imaginary vest. Give me Momscouts 'cuz I never had a prom.
Speaking of Hokey…couldn't help myself.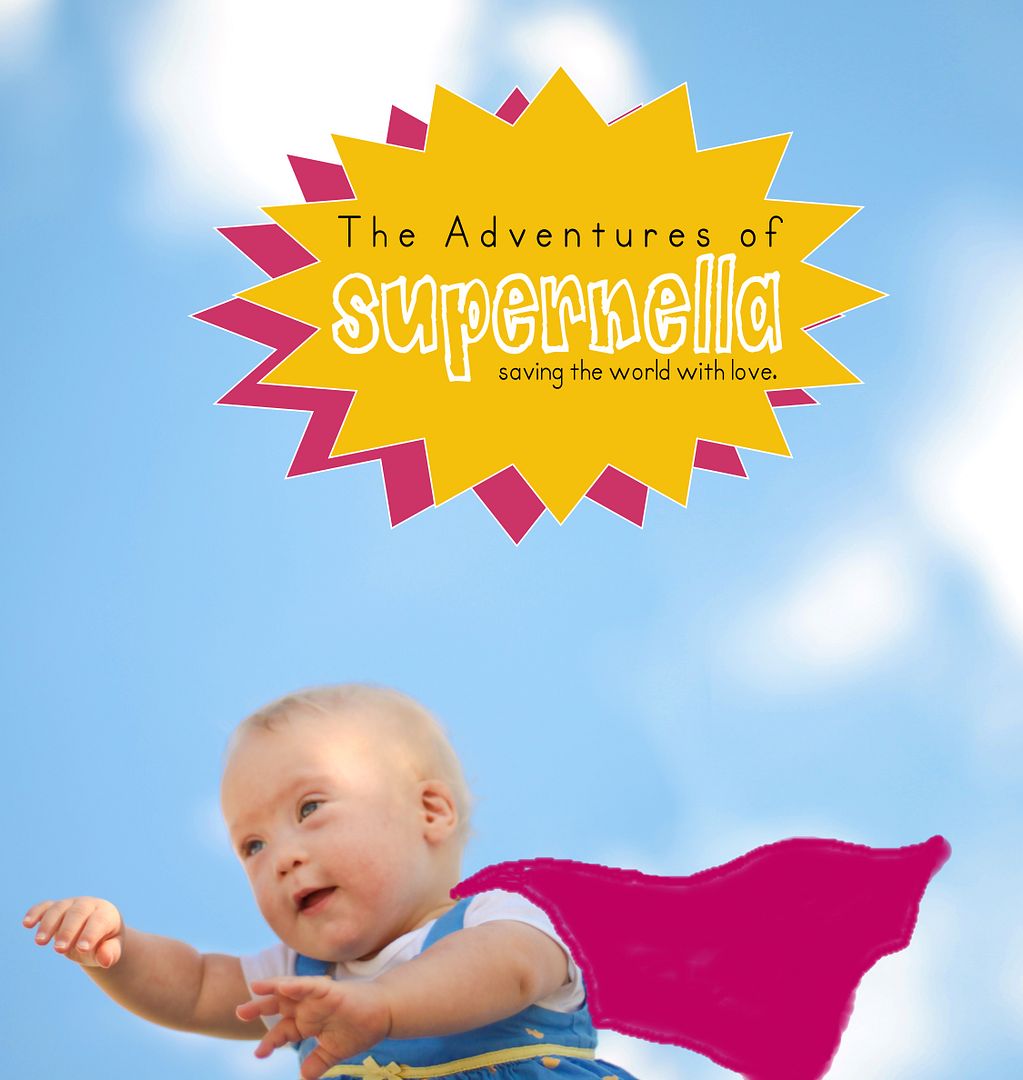 And because it's Friday and we have company tonight and there's a counter heaped with groceries that need to be taken care of, here's the quick-version lowdown.
This girl's getting big. At almost 16 pounds, our girl does a mad army crawl across the floor, claps on command, dances to music and says Mama and Dada (Mama came first…just sayin'.)
This girl just won a pin on her own vest for Accomplished Big Sister for her wicked feeding routines she does with Nella sans adult help.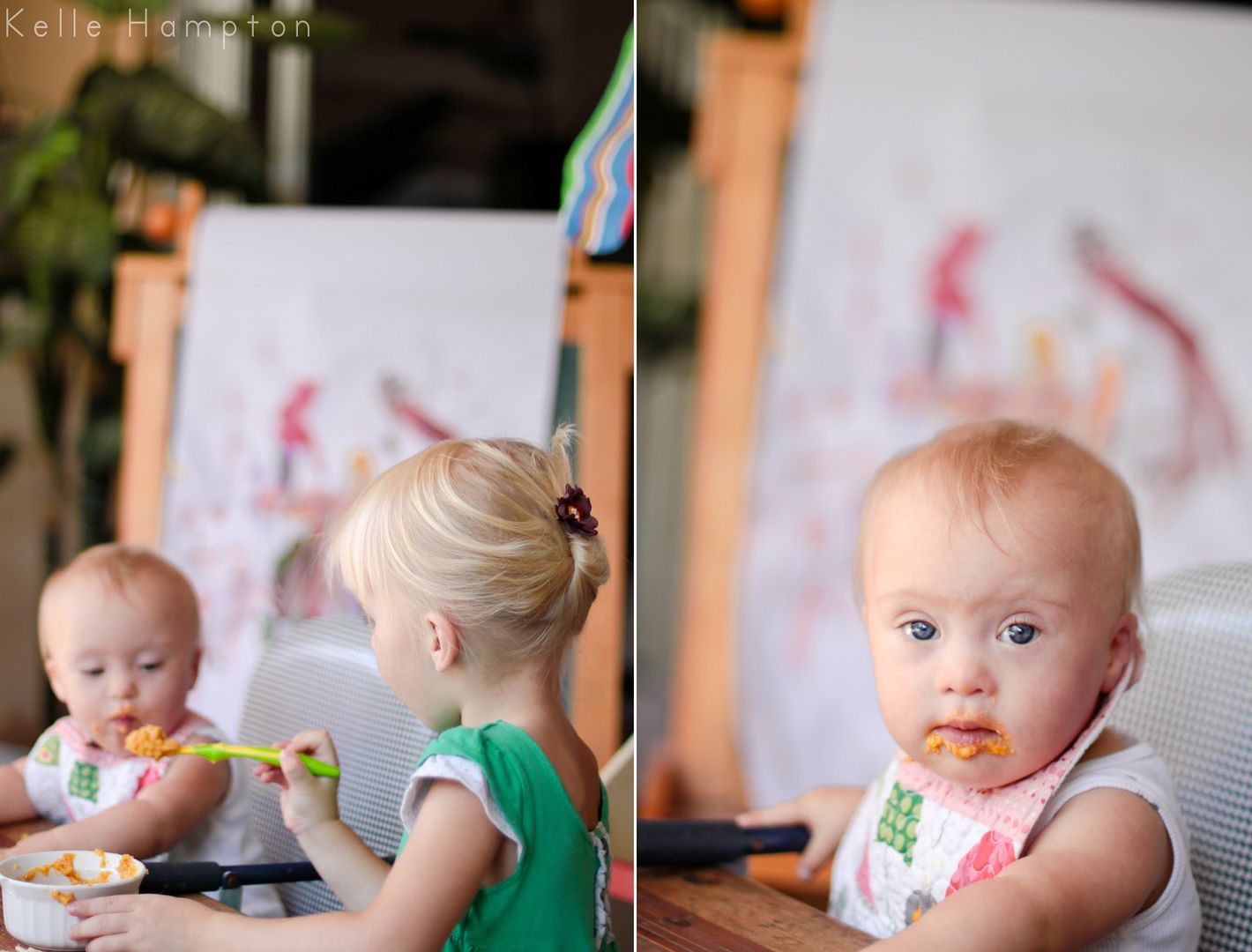 It's a sight to behold.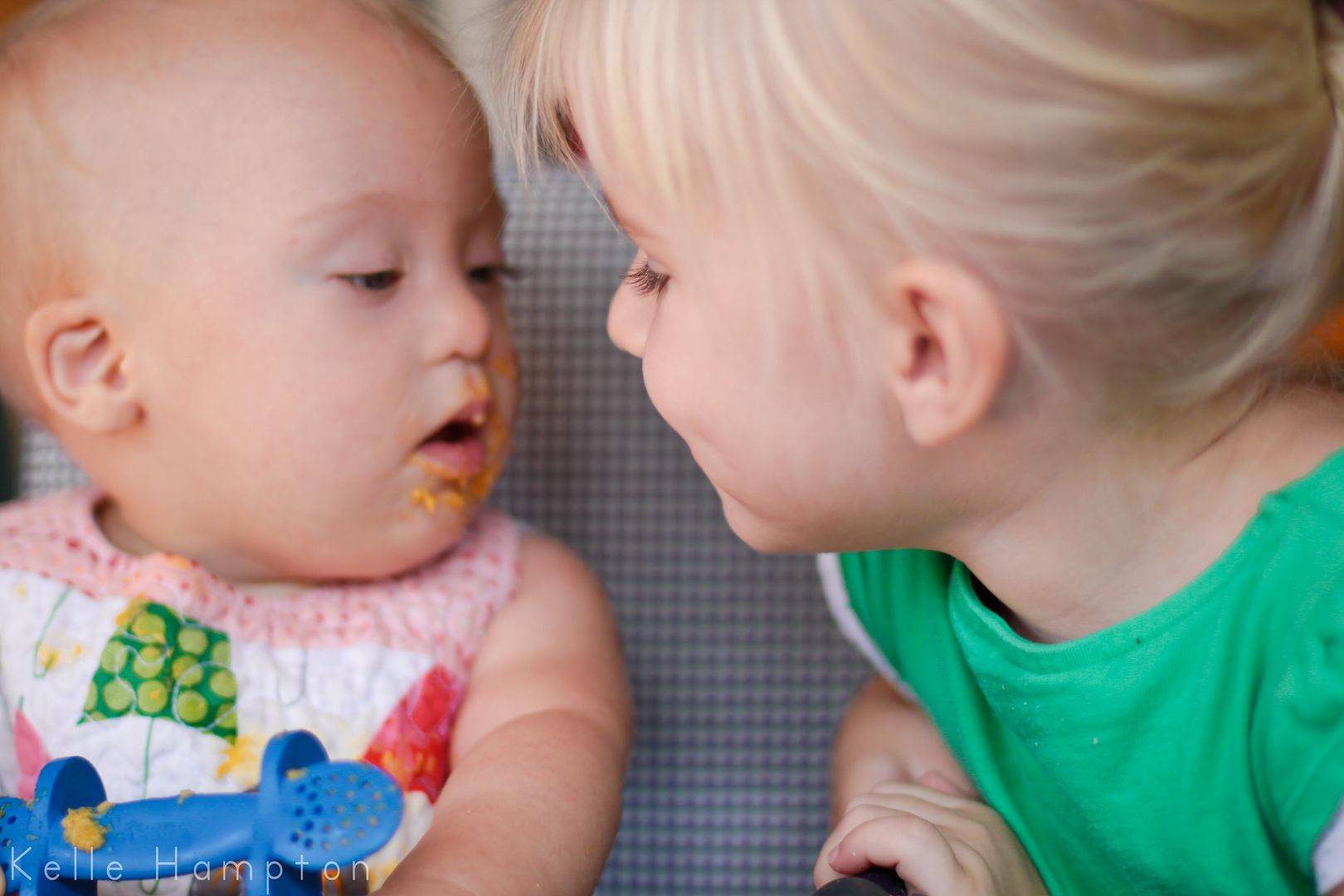 This girl I've missed hanging out with and, after a girls night out, a park date and watching her love my girls, I am reminded how thankful I am for my friend.

She fell asleep on a blanket with Nella at the park.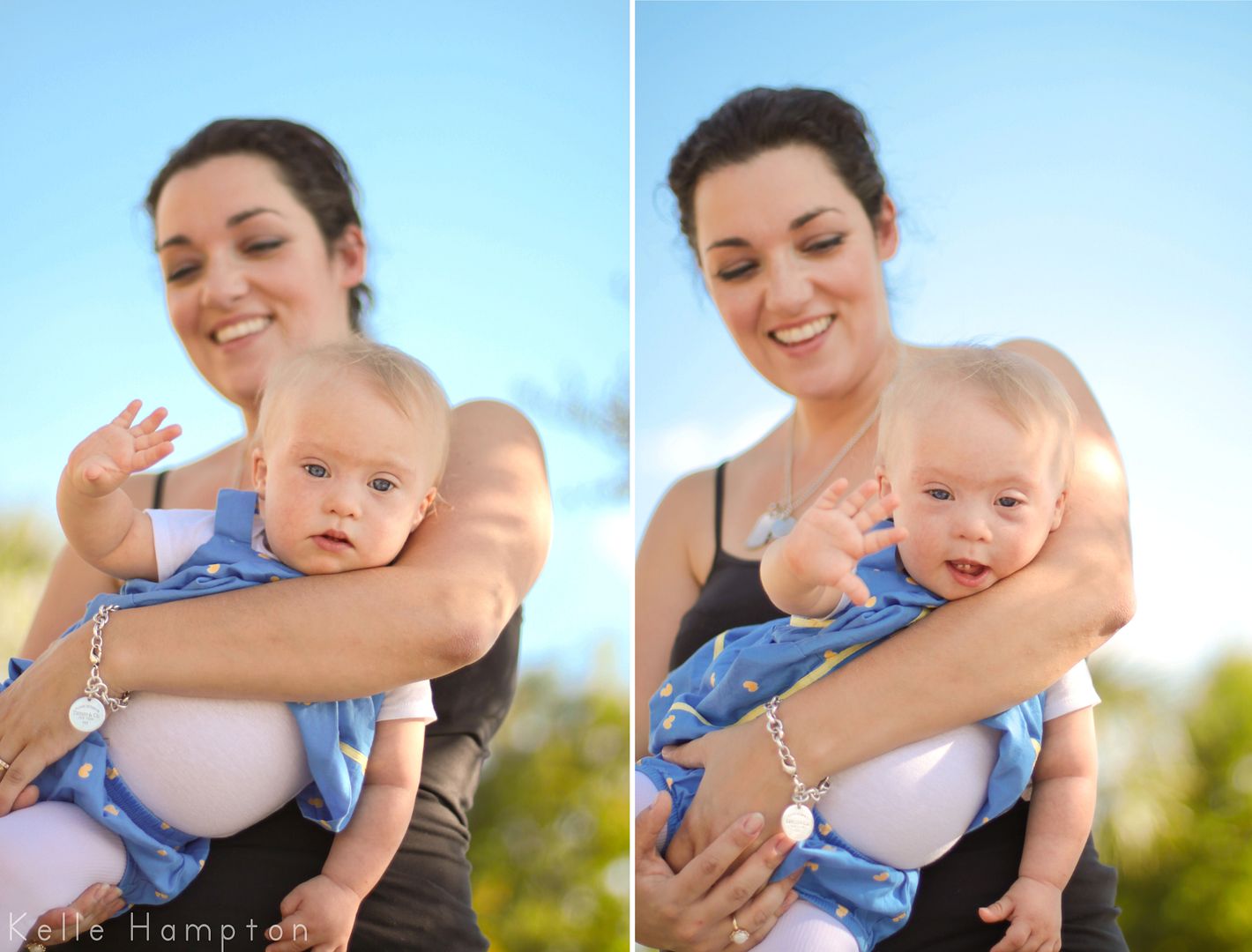 The weather is still the bomb–warm enough for water spouts in the day time and cool enough for nubby hats at night.
And I must show some love for our new paintings by Jana Laurene. I found Jana shortly after Nella was born when someone sent me a post she had written about her little sister who has D.S. The way she wrote about their bond and how capable and amazing her sister was was such a comfort. Little did I know, months later, I'd have a piece of her amazing talent in my girls' room. Check out her commisioned paitings project HERE.
And, we are so honored to be nominated for The Bump's Best Special Needs blog and proud to be among other amazing voices! Please Vote for us here!
Poppa just arrived, curried beef is simmering…Happy Friday!
Oh, these two.