I prepped for the big day today. Cleaned the baseboards, the toilets, the dust bunnies that have been sleeping in the corners for far too long. I rolled my pie dough and chopped all my apples, finishing them off with a few scoops of sugar and some generous shakes of cinnamon.
After all that work, I tasted, as any good baker must do.
It was awful. Like strong soap.
And then around the corner came Lainey, wearing a sheepish grin and holding a bottle of perfume. "I spwayed it," she fessed up.
Needless to say…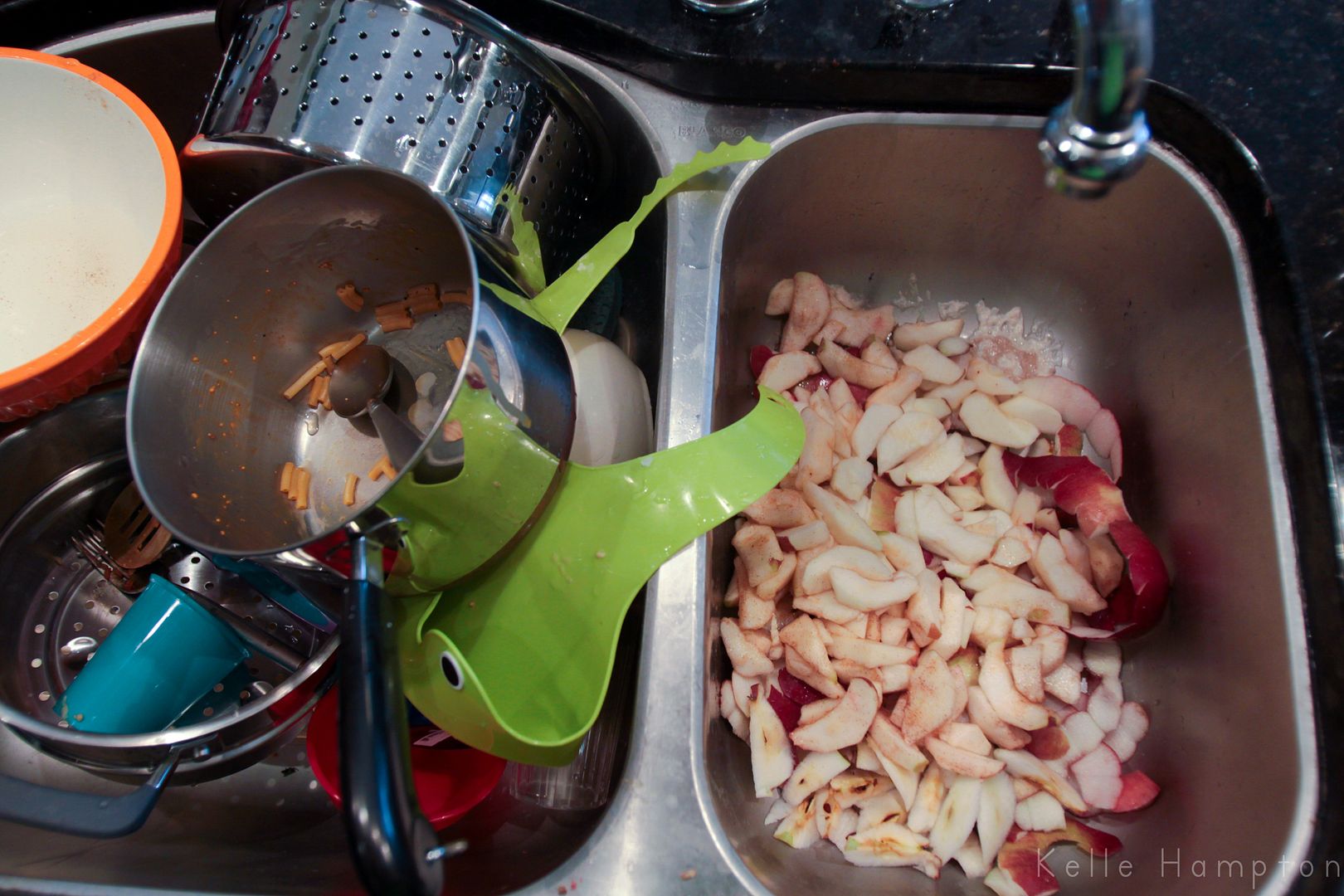 We'll start over tomorrow.
I love Thanksgiving. The linens, the dishes, the food, the chaos, the chopping, the football, the heat in the kitchen, and the fullness at the end of the evening.
I noticed Brett printed out some Wikipedia pages on Thanksgiving today. They're stuck to the refrigerator with a carpet cleaning advertisement magnet, and I have yet to ask him what it's all about. Probably some attempt to teach the kids as all good try-and-be-a-good-parent attempts go, and I will smile tomorrow watching him pull out his little papers and read through typed explanations about what it is, how it started, why we do it. I love this about him, I do.
And he has me thinking…what do I want my kids to know about this day?
Lord knows I'm all for being grateful. Hell, I ride unicorns. My kids will know we're grateful–if not from the hot-glued felt banners literally spelling it out hanging over the table, then from the hundreds of thank-you's we pray throughout their childhood. For good food and safe homes and health and trained doctors and cool toys and loving friends. It's so important, really it is. But, it's so done. Like rattling off "I love you" before you hang up the phone every single time, depleting it of its real meaning. When does I love you really mean I love you and when does thank you mean that kind of thank you when you feel it in your bones…when you want to kiss the universe and cement grateful moments into a place where they won't fade away over time?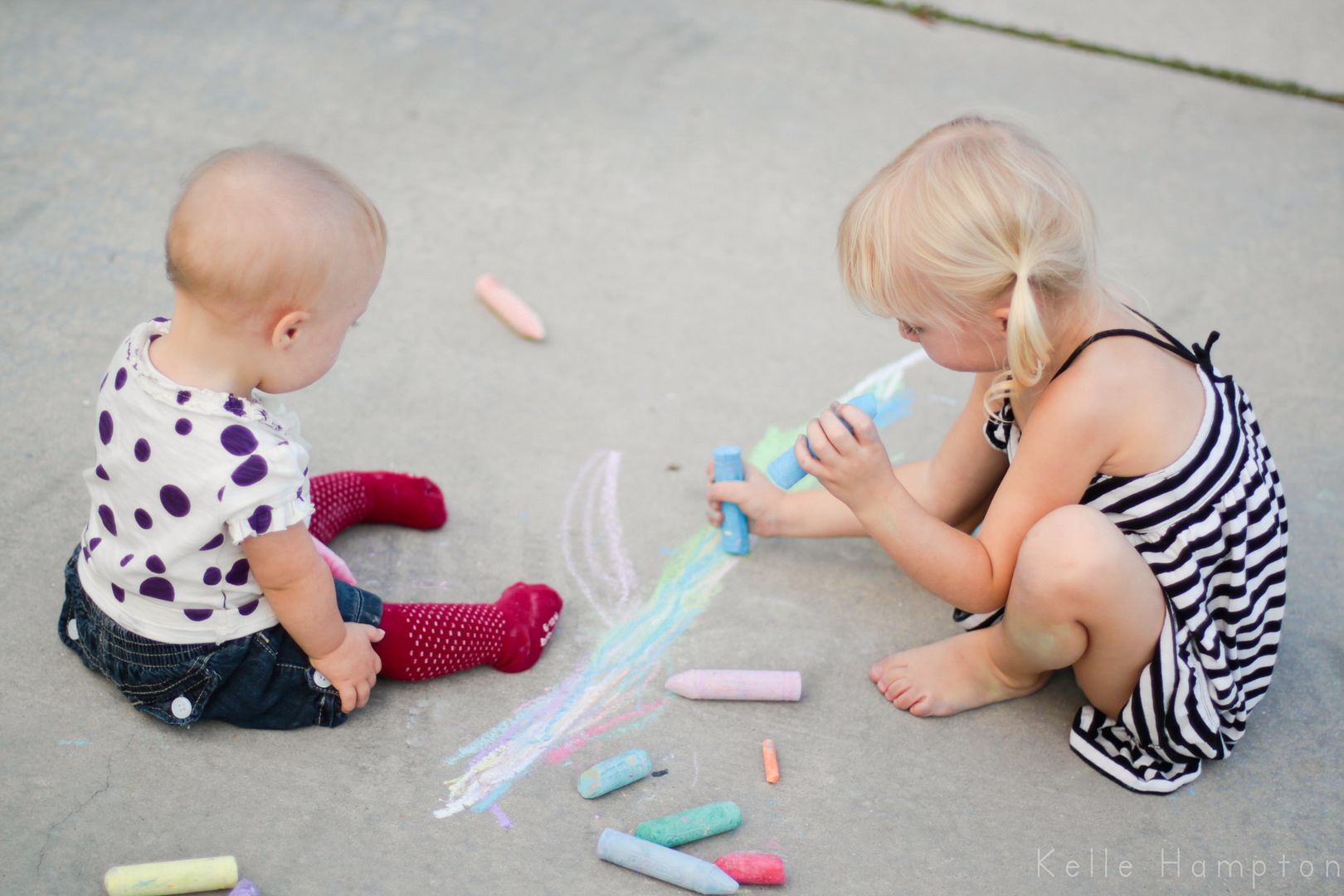 I think the true meaning of gratitude arrives on its own. You can't try too hard to create it; you can't stress too much about conveying it. Oh, we'll read the Widipedia pages tomorrow. We'll talk about Plymouth and Spanish explorers and throw out fancy phrases like "bountiful harvest" that will leave little eyes clueless and confused. We'll take turns sharing what we're thankful for this year which will range from less original but still valid answers like houses and jobs to the more emotional blessings of little almond eyes and the tiny soul that changed us. I'll most likely cry and then pull it together. But still, that's not the heart of it. That's not the meaty core of Thanksgiving…the kind I want my kids to grasp and feel.
It will come somewhere in between…when no one's watching. Right when the kitchen's crazy and the gravy's boiling and the football game is roaring and hands are being washed and babies are being prepped and hotpadded dishes are being carefully carried to the table. And someone will holler for everyone to come, and I'll watch as conversations are wrapped up and bibs are fastened and heads are tipped in laughter. And right about then, I'll want to grab my kids and kiss them, whisper into their ears…."This is Thanksgiving. This, right here, is being thankful. Drink it in, Babies. Drink it in."
And then you just hope they get it. That over time, they know that they are blessed and that there are so many places in this world, in this country, in this little town, where there is pain and need and hunger. And knowing just how good it feels to have it, you hope they give it back.
So, yeah. I'm thankful tonight.
And two Thanksgiving treats for you.
Giveway winner of Mark Poulin's $75 gift certificate, Commenter #471 The Stansbury's: I always think that moms of toddlers and babies are so brave for camping…and adventure I haven't faced…yet 😉
Congratulations, Stansburys! Please e-mail your contact info to kellehamptonblog@comcast.net.
And what's a holiday without more free stuff?
So, I just got my new Silhouette digital cutting tool, and this thing has crazy possibilities. Scrapbook pages, etching, iron-on designs, letters, rhinestone bling.

I'm going bananas Christmas paper crafting right now. It comes with software ready-to-go, and their website is filled with downloadable fonts and projects. Valued at $299, and one is FREE to a random commenter on this post. Winner will be announced Sunday evening. Hello, Santa!
Have a wonderful Thanksgiving!