If you give a mouse a cookie, he might ask for a glass of milk.
Likewise, If you give a girl a paintbrush, she might redo her bathroom. Then she might be inspired. Like she might feel so fantastic with accomplishing something–with turning a space into something that breathes happiness–that she wants to keep going.
With that said, the weekend was very productive. I spent it in our bathroom, patching walls, painting cabinets (yes, you can paint cabinets!), climbing ladders, and the result is that I am very, very happy.
The bathroom is our retreat. We begin our mornings there, laying out blankets with toys to entertain the babies while we shower and dry hair, and we end our nights there–the girls and I soaking in clouds of buttermilk bubbles before bed. But, it's been the same old blue and bare for far too long.
While I had dreams of new cabinets and tiles, it's an expense we can't afford right now. But, I got creative after seeing a frame I loved, and the rest is history.
Basically, I took what I didn't like about our bathroom (cheap counters and cabinets, marquee strip lighting, gold fixtures and flat boring stretch of mirror) and made it the focal point until we can afford to gut it. This was all done with paint, 2 inexpensive Ikea frames spraypainted turquoise and glued to existing mirror, and rearranging furniture and nicknacks from other areas of the house…robbing Peter to pay Paul. A few new textiles (towels, curtain, rugs)
Inspiration: Moulin Rouge
…and lots of details.
I hate these lights…but turquoise makes everything better.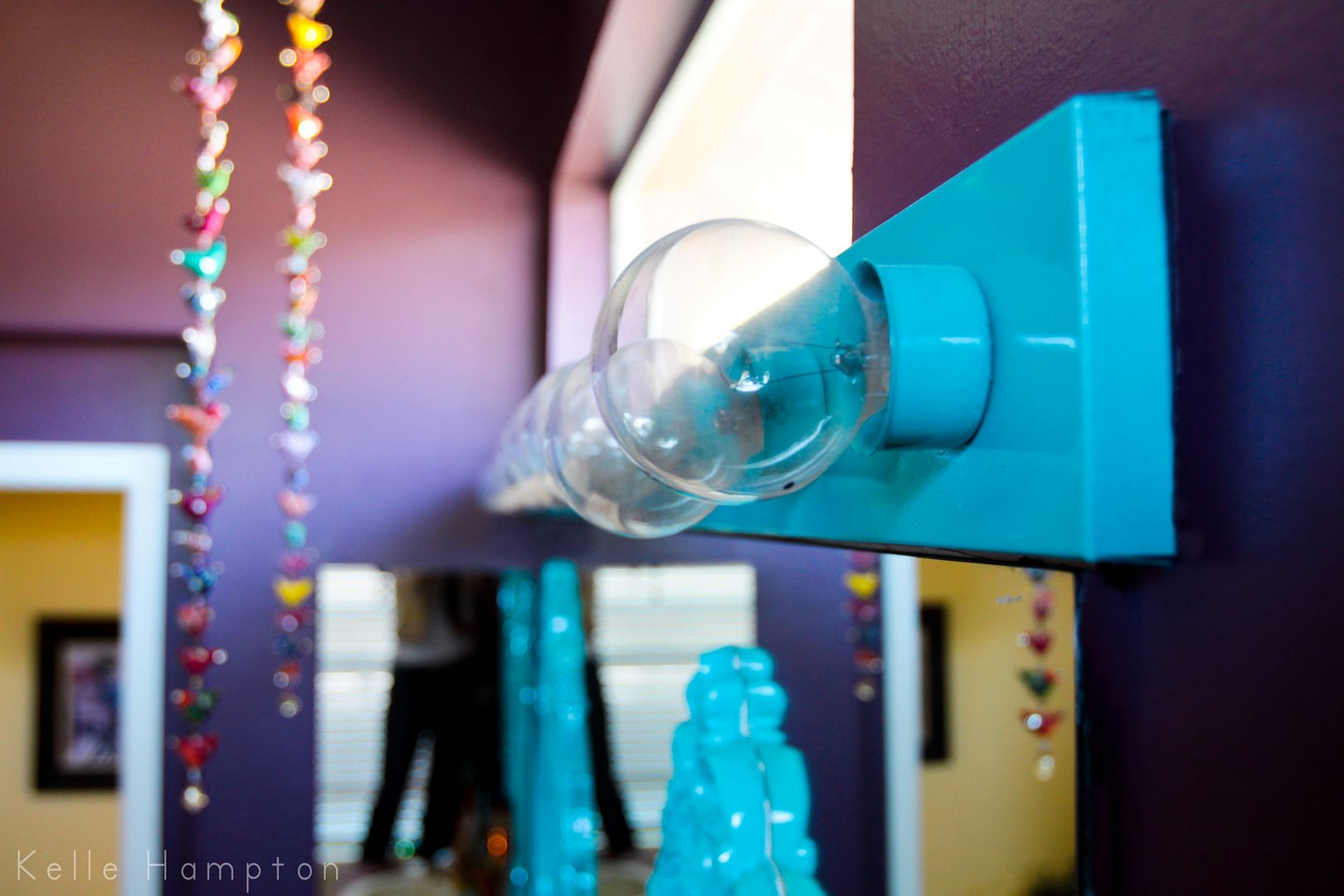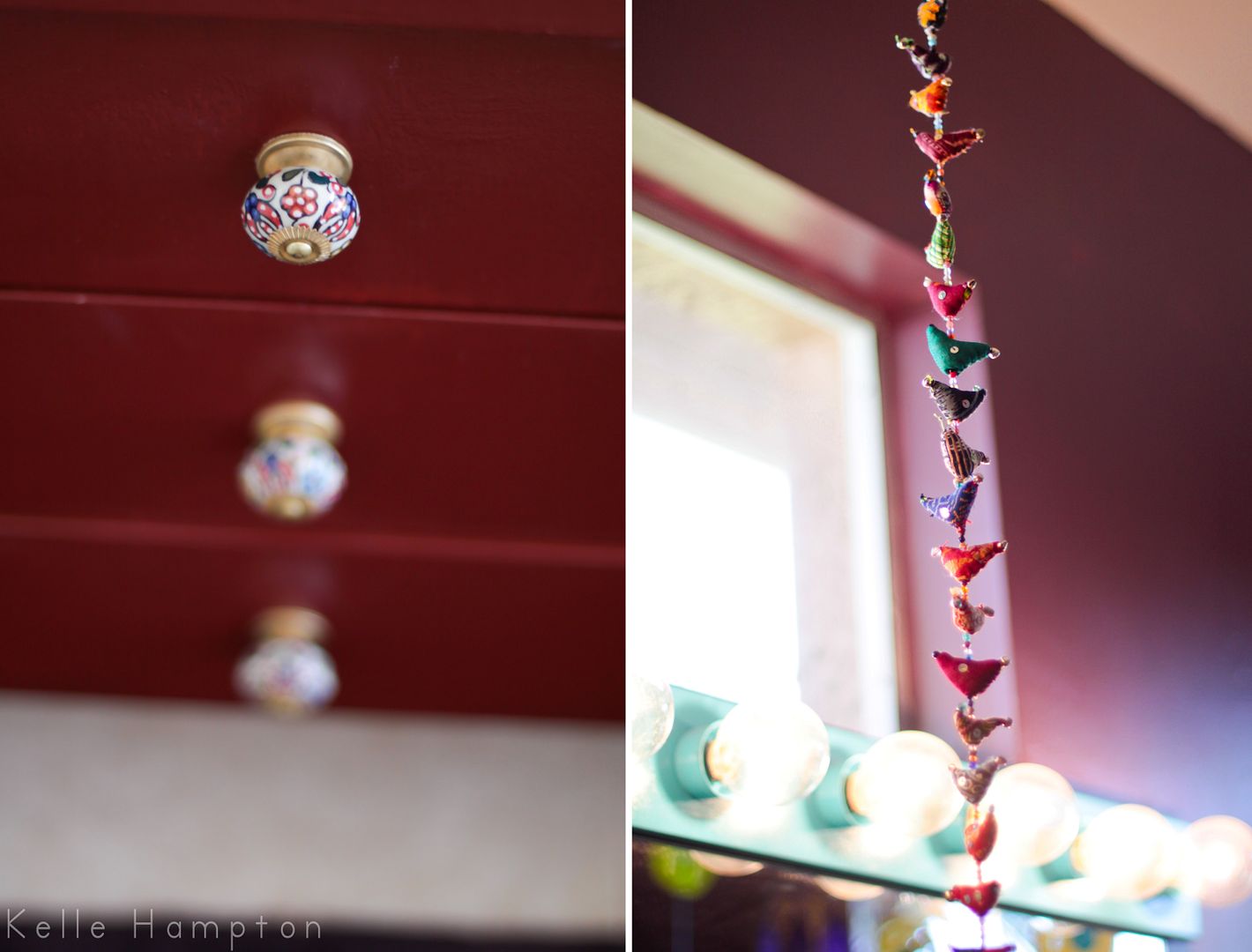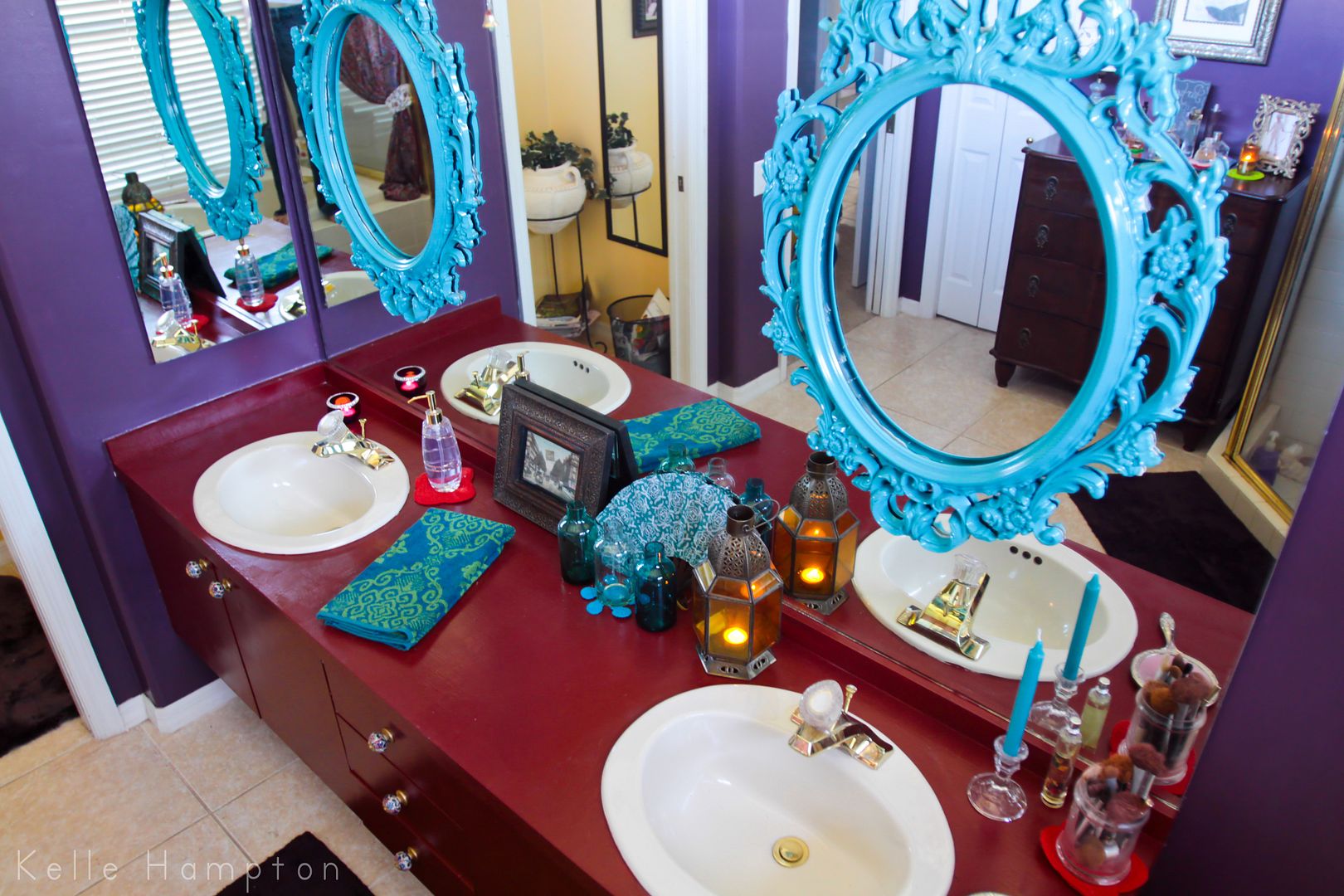 Did I say how much I love these frames? I love these frames.
How-to and where-I-got-it-all to come.
And for the few moments I emerged from the paint fumes of the bathroom this weekend, I was met with…
~Chilly temps and fireside coffee.
~Pooped little baby who ditched her toys for a nap on the floor.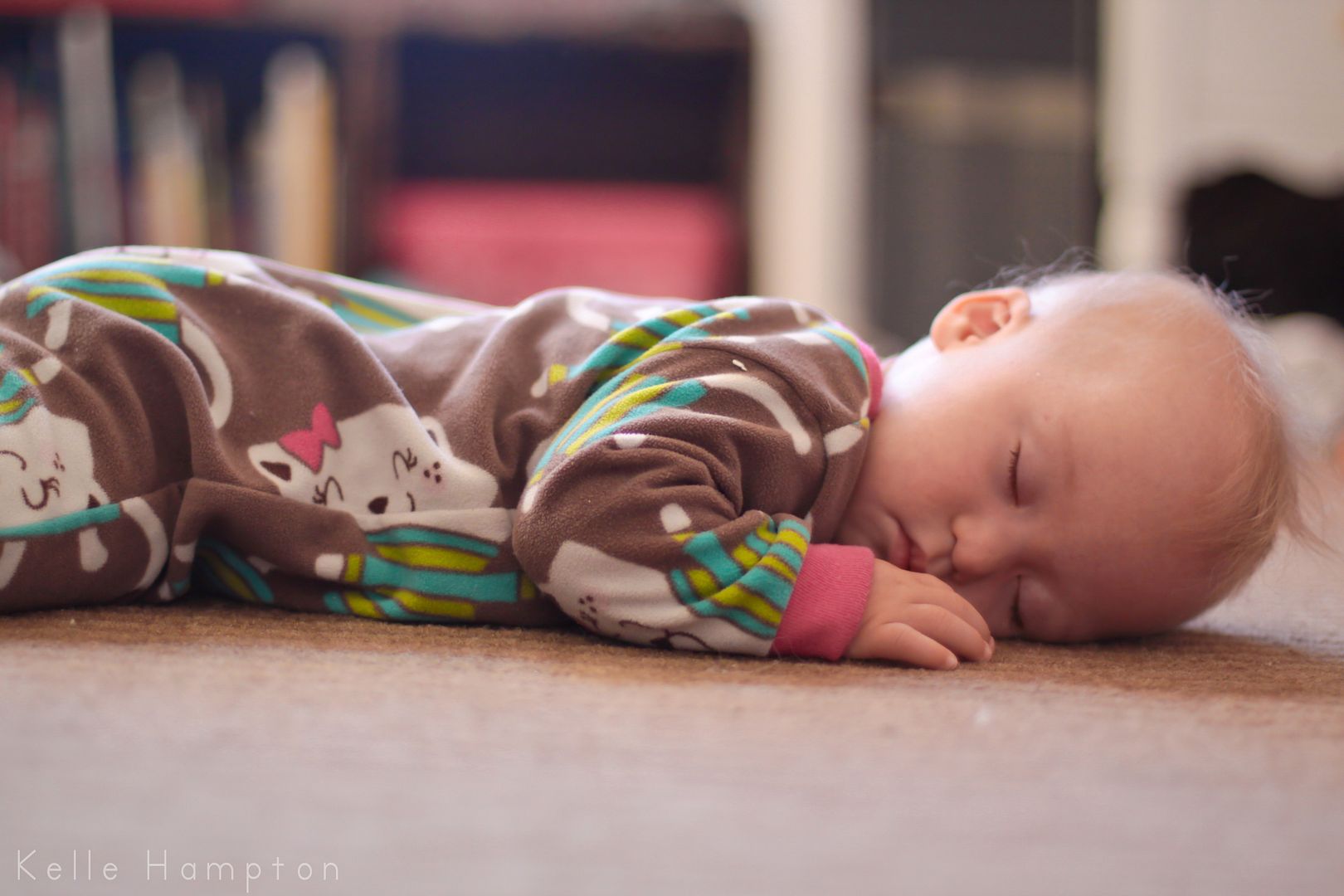 ~My girl rockin' the outfit she put together herself. There is absolutely no way I am allowed to dress her anymore. It's all her…right down to the accessories.

Headband, Gussy.
And thanks, Bob and Pat for my new sweater!
~Bed Gymnastics with Sophie.
~Hats for Cold Temps = Yum.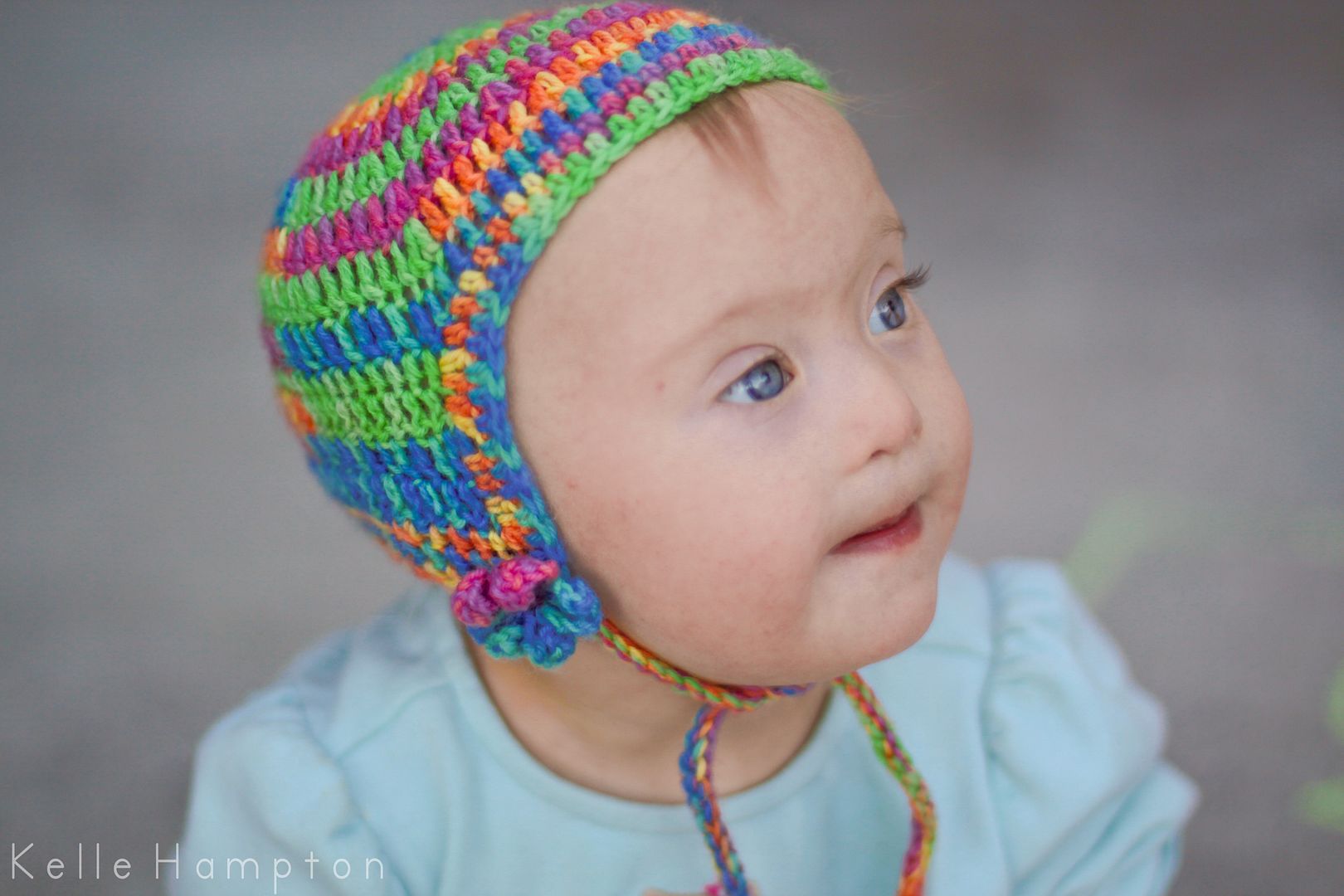 ~Hopscotch with Brandyn.
~Outside fun.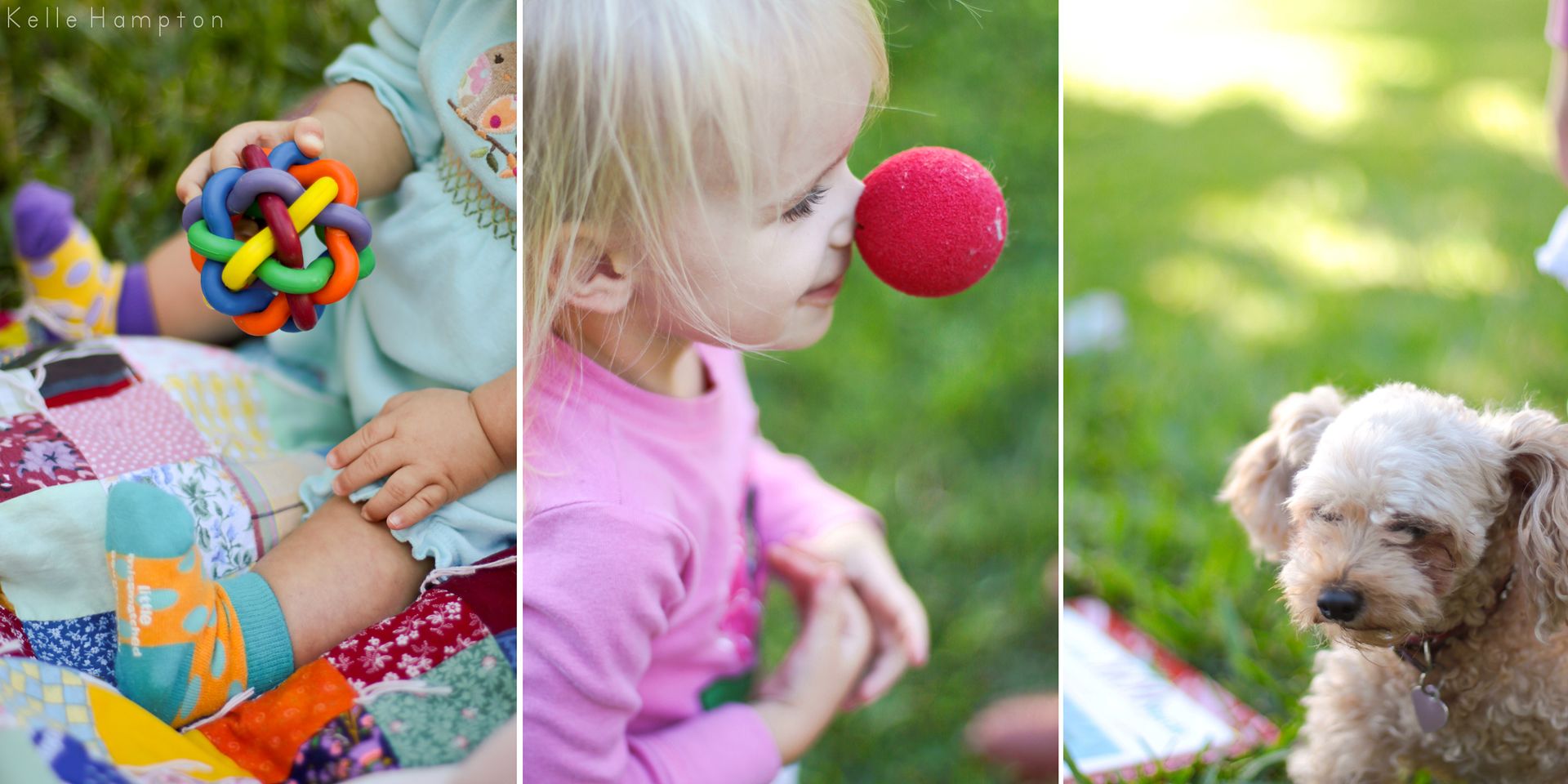 ~More making-home-happy.
This one was fun and easy and just perfect timing being that it's November and I'm missing my Michigan trees right about now. So, I brought them to my hallway with the help of our new sponsor, Designed Designer Decals.
From chic baby room decor to contemporary living room art, this site has it all, and I'm smitten. Lainey had so much fun helping me place it all and choosing where the birds would fly on our wall.
And the general response from everyone who walks in the door now is "Dude, that is the coolest." Check it.
And a nice little bonus for readers…free owl decal with purchase using code DDFREE088.
Nice, eh?
I cannot believe it's a week into November already. That means holidays, Baby. (don't forget the ornaments!) Christmas cards, family dinners, more fires, and our family bigger and better than it was last year.
If you give a mouse a cookie, he might ask for a glass of milk. If you give a girl a month-and-a-half deadline until Christmas and some creative fuel? Well, she might just lose her damn mind.
Now, if you don't mind, I have a fantastic bathroom, two little babies and a new bottle of bubble bath calling my name. It's a good night.