It's a good day when the front door looks like this.
This means the mail was good to us today. Like a box from Grandma Krissy. And packages with handwritten messages and thick paper envelopes that crumple delightfully when you squeeze them. Being that we are all shameless mail-lovers, when we see the mail lady get out of her truck, signaling a walk to the door for packages bigger than our little box can hold, it turns into a scene much like the alligator feeding frenzy at the zoo. We go bananas. Lainey once followed me out into the driveway naked, running, screaming. And then, because we are so excited, we don't even make it much past the front door. Or take the time to look for scissors. I, in some animalistic satiation of getting to the prize, rip plastic tape with my teeth while Lainey rifles through bubble wrap and tissue paper like a mad bone-digging dog. And no matter what's inside those boxes, there is happiness. There is squealing. There is the joyful proclamation of contents. "A book! A hat! A new part for the microwave!"
Today, there was a hat. A happy yellow hat my mama made for me.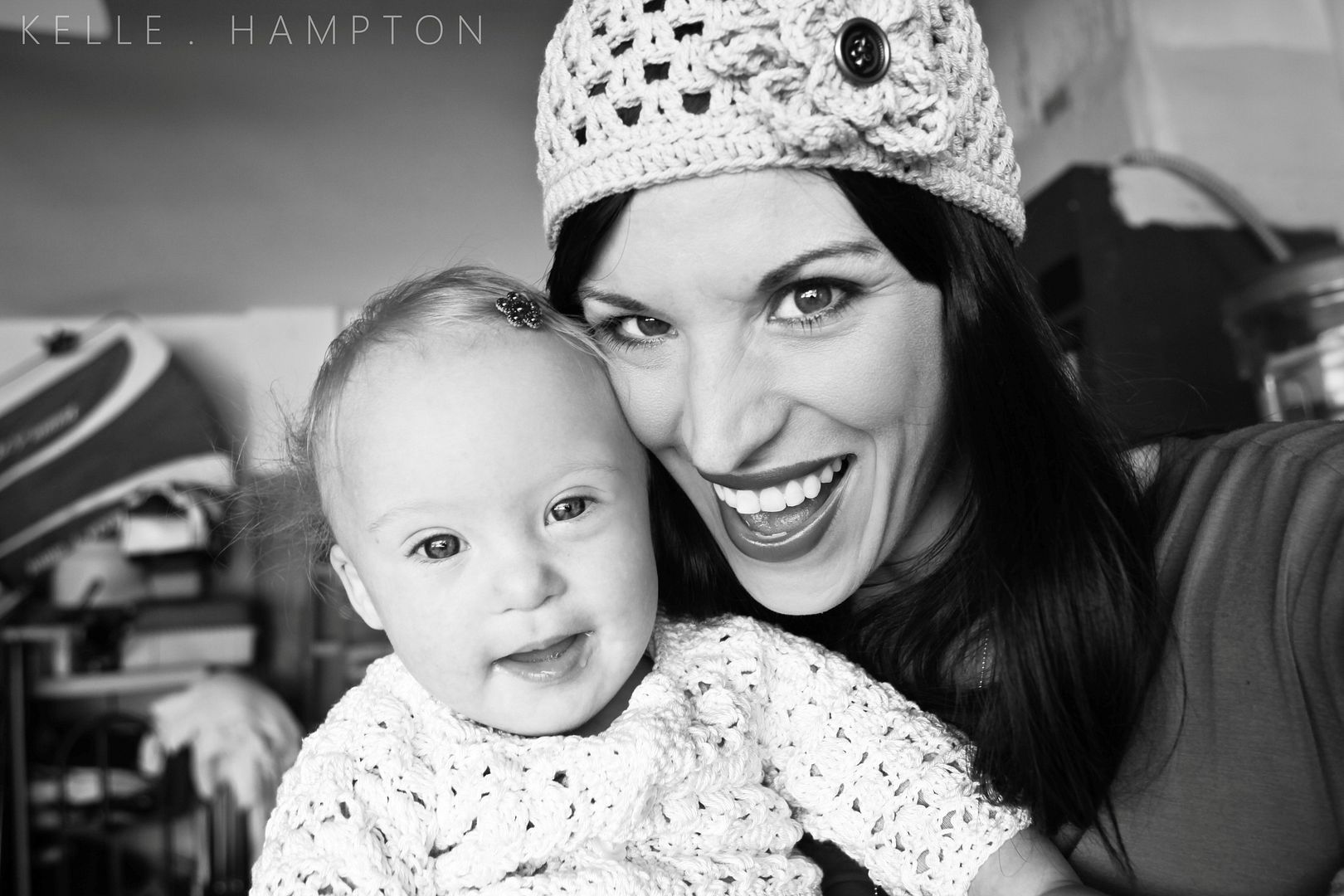 And homemade sweaters for the girls that feel cold and heavy, like the perfect quilt. It was a very good mail day.
And Nella got her own pair of Nella Cordelia Mary Janes from Pitter Patter (all proceeds of the sale of this shoe go to The ONEder Fund).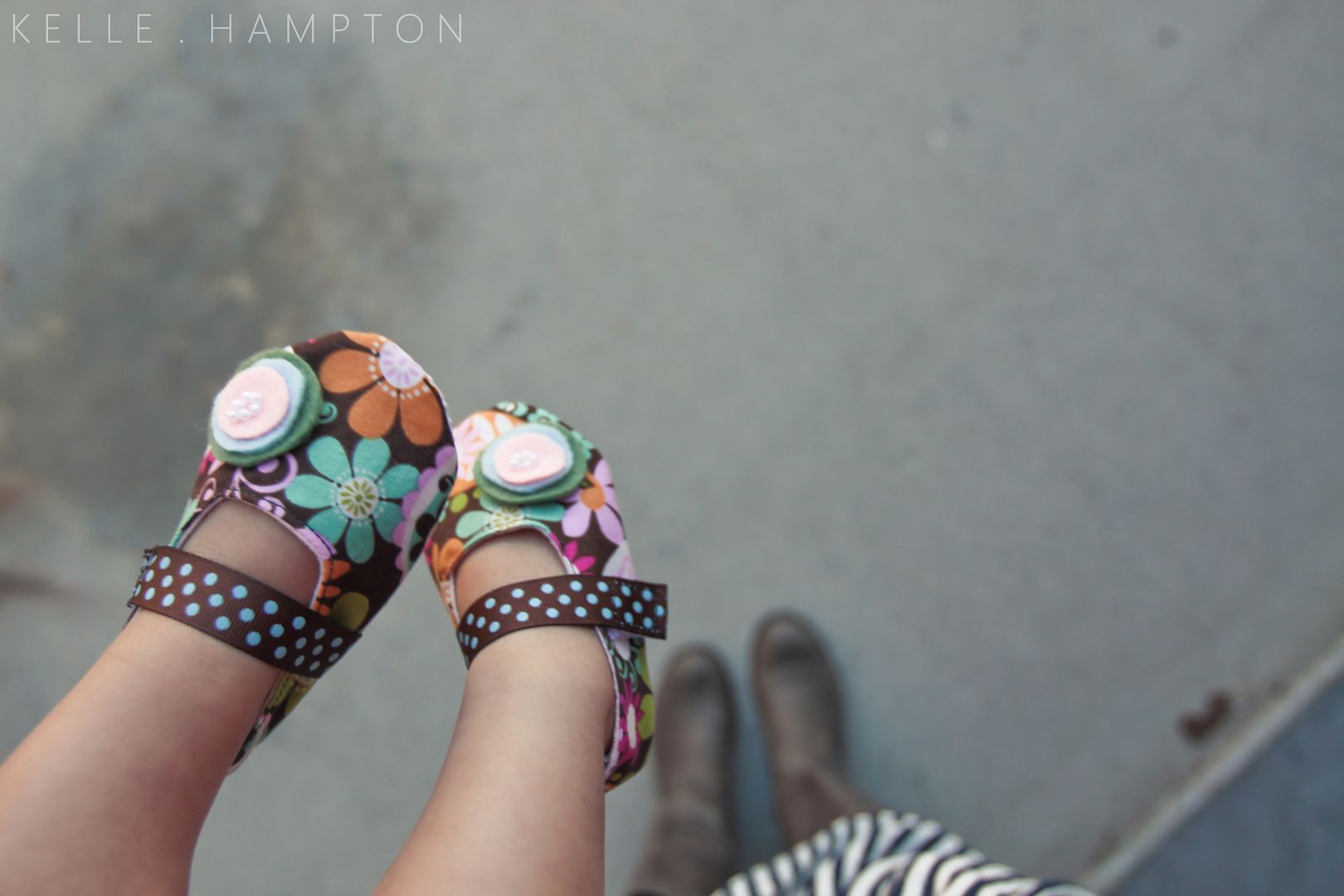 Yes, a very good mail day indeed.
Also, another shop, The Meg Shop is offering 50% of the proceeds of Nella's ONEder Fund bracelet to go The ONEder Fund. Me loves me some shoppin' for a good cause.
The weather's been a little wishy-washy, and I like it. Keeps me on my toes. I like waking up to the hissing of the coffee pot and shuffling outside holding both a hot cup and a bit of curiousity as to what's in store. Flip flops or boots? Hats or tank tops? One day we're suitin' up for the pool, the next layering tights and sweaters for chilly winds and the promise of late night plumes of thick, delicious smoke from our chimney. Today was the latter.
We escaped this chilly morning, to the back of our neighborhood, where we climbed a fence to sneak into our favorite park.
I wondered why I don't do this every morning even though I know that's a bit unrealistic. We need the balance of staying in our pajamas too long, dropping oatmeal-ed spoons on the carpet and remembering we left wet clothes in the washer overnight to make mornings like these more enchanting.
I felt small, in a good way, among this intricate web of slash pines that swallowed us like boats that disappear along the mysterious space where sea meets sky. We noticed everything–velvety cattails, cold red berries, prickly puffs of tiny dried blooms that danced in the wind.
Starting your day like this? It's like the blast of the gun that triggers the screeching of tires at the Indy 500. You can't help but move forward.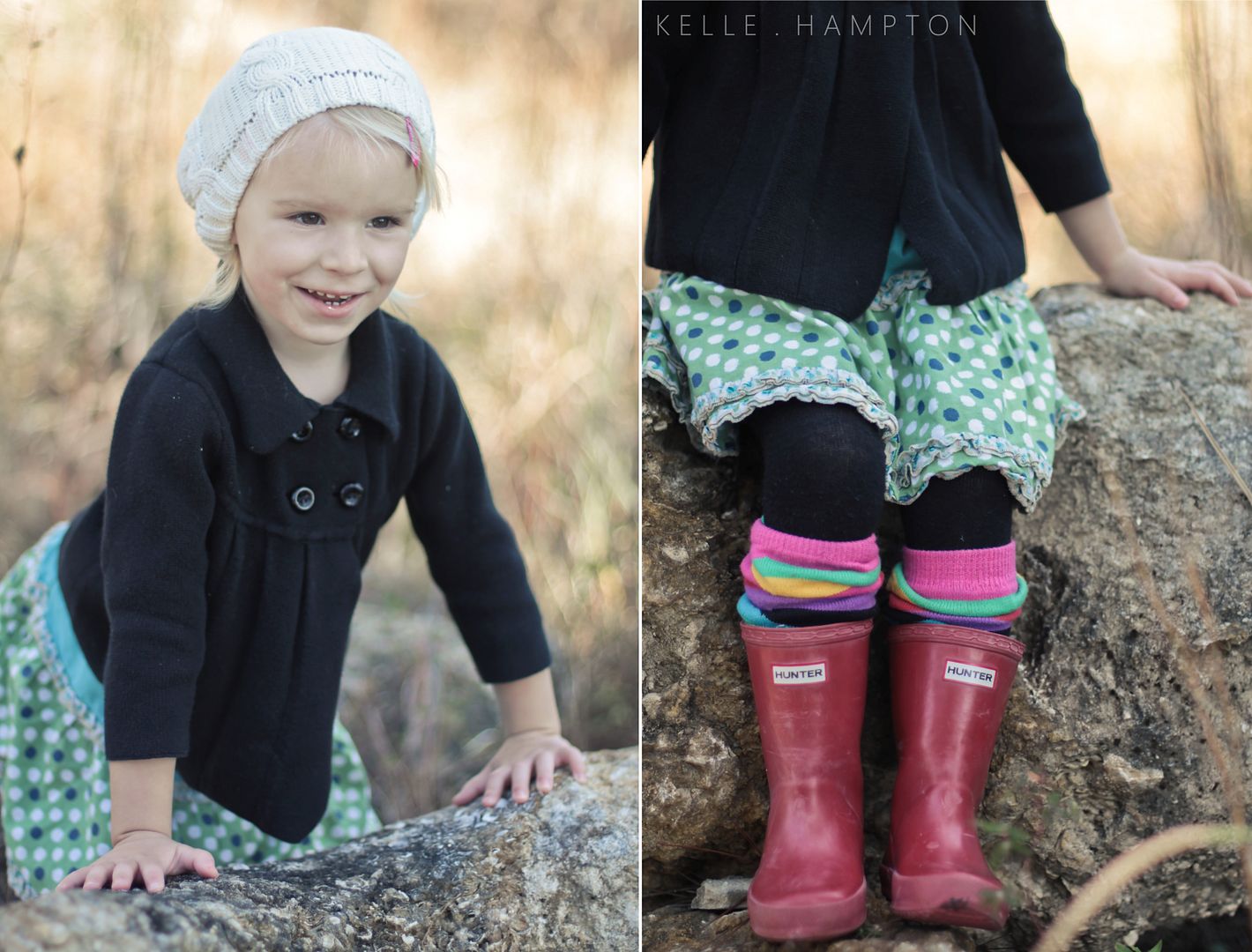 We need the push. There's lots to do. Nella's party is under way. It's no secret I love parties, especially when it's the celebration marking the day I held out my arms to grasp the slippery little bodies that would change my world. I may go big with details as I enjoy every bit of making it special, but we do very well at keeping cost low. I'd love to share more creative ideas on the blog on how to inexpensively make magical moments for your littles…will try to find more ways of doing that this year without overload. For now, a little peek into the party planning.

Found one of my favorite party shops HERE. Retro dime store notions…small dollah, no hollah.

And we're happy to welcome back another fabulous sponsor, Elizabeth St., who's supplied us with some more of our favorite treats for Nella's party…whimsical pinwheels.

Lots more goods there to check out including beautiful handmade headbands and pins. Check it. Use coupon code ENJOY10 to get 10% off your entire order.
Of course all work and no play makes Jack a very dull boy. Wait, did I slaughter that? That doesn't rhyme. Is that really how it goes? Whatever. Anyway, after running in to the pediatrician's for a catch-up on Nella's shots (who, for the record, didn't make a peep. Just puckered up in the biggest, sweetest pouty lip in the history of mankind), on the way home Starbucks hot cocoa called me like the sirens of Titan. And if you give a girl a hot chocolate, she's going to ask for the perfect pale pink speckled donut to go with it.

From this day forward, I hereby swear never to serve hocho again unless it is heaped with whipped cream and drizzled with rich chocolate. Seriously.
And, as any other crazy day that begins with loveliness, it must be bookended–concluded with loveliness to match its beginning.
Two jammied sisters, desperately in love, playing in the crib together did the job.
Our P.T. would love this…her little upper body strength is rockin' the crib bar pull-up.
But therapy takes a back seat to the real reason I love this time. I caught it–the magical glance of my beautiful spirited three-year-old and my sweet soulful almost-one-year-old. I caught a glimpse of their love like a firefly in a glass.
Bookend THAT, Baby.
Thank you again and again (it will keep comin') for what you are doing out there with The ONEder Fund and these beautiful children. It is amazing where this has gone…where this is going. Powerful. And you know what I love about all of it? While there have been some amazing generous larger donations, most of this is from little bits. Five dollars. Ten dollars. Twenty. It DOES matter. Every voice matters. Look what it's done. This whole fundraiser has been such delicious icing on an otherwise completely fulfilling cake of a year. It's taught me more about how capable each and every one of us truly is. And I thank you for that.
"Sometimes grace manifests as synchronicity-its energy brings together people or events in a soothing, helpful, or dramatic way when you most need it and least expect it. At other times grace is the energy that suddenly illuminates us with understanding, allowing us to see what we had not been able to grasp before. Grace can also lift us into an altered state of consciousness in which we feel suffused by an unfamiliar energy -an indescribable combination of love, hope, and fearlessness." ~Caroline Myss
Thank you again, KC, for sharing a quote that is, without fail, what I'm hoping to convey.
Much love tonight. Something good coming for Friday. I think you're gonna like it.