Monday, I was shaken. Shaken in a way that allowed the haunting world of "what if" to shift the ground beneath me and unsettle everything I thought I knew…for a moment.

An old friend from Michigan lost her son in a sledding accident. He was eight. And when my dad called to tell me the news, I dropped my chai tea in the middle of Starbucks and ran out the door. Because I had to get home to my kids.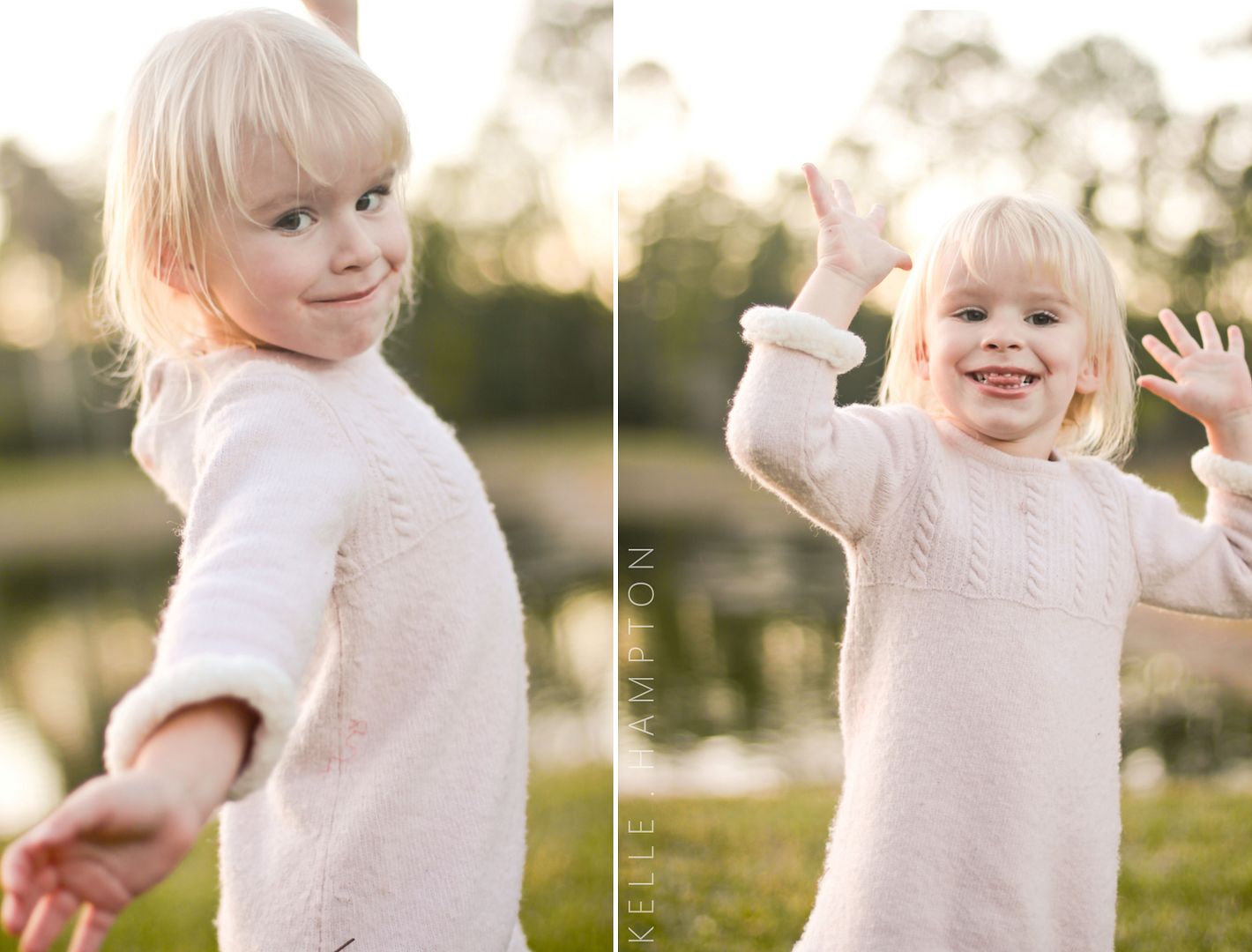 I pulled into the driveway to a waving, barefoot Lainey who was sitting cross-legged and carefree in the grass next to Brett. I left the car door open while I ran, breathless, to grab her, hold her, tell her I loved her so very much. And I cried and told Brett about the little boy whose Christmas card I just pulled off my wall two weeks ago. My heart painfully throbbed between hurting for my devastated friend and forcing myself to stand in her shoes–to wonder how one would ever be able to walk again after such heartache.
It consumed me for the rest of the day and well into the night. I whispered his name, prayed for his family, closed my eyes and tried to will peace into their brokenness. You hear of these things on the news. The news–where real little boys who belong to people you know are safe in their homes playing video games and being kissed by their mamas. But I know this family. And the looming truth of Sometimes Bad Things Happen to Good People made me feel stifled and afraid.
I held Lainey's hand a little tighter on the way to the lake that night and broke Nella's crackers into tinier pieces, fingersweeping her mouth between each bite. I thought about every what if that haunts me. And while I knew searching for answers was futile, I questioned and arrived at an opressive emptiness.
We quietly watched our heavy Florida sun sink slowly behind the silhouette of forest at the edge of the lake, and I suddenly felt a peace.
There will never be answers for so many of life's grandest questions, and the unsettling ground of "what if" will shake us as parents many times along this journey. And while pain does not flow well with what we all have in mind for our future and what we strive every to day to achieve, it is a part of this world and the great catalyst for challenging us to love bigger and better every day.
We are vulnerable beings. We were born, and we will die. But today, while we breathe, we live deliberately.
"I wanted to live deep and suck out all the marrow of life, to live so sturdily and Spartan-like as to put to rout all that was not life, to cut a broad swath and shave close, to drive life into a corner, and reduce it to its lowest terms, and if it proved to be mean, why then to get the whole genuine meanness of it, and publish its meanness to the world; or if it were sublime, to know it by experience, and be able to give a true account of it in my next excursion." ~Henry David Thoreau
Yesterday, I felt so entirely present for my family.
We read books and ate popsicles, had scavenger hunts in the woods and made art in the driveway.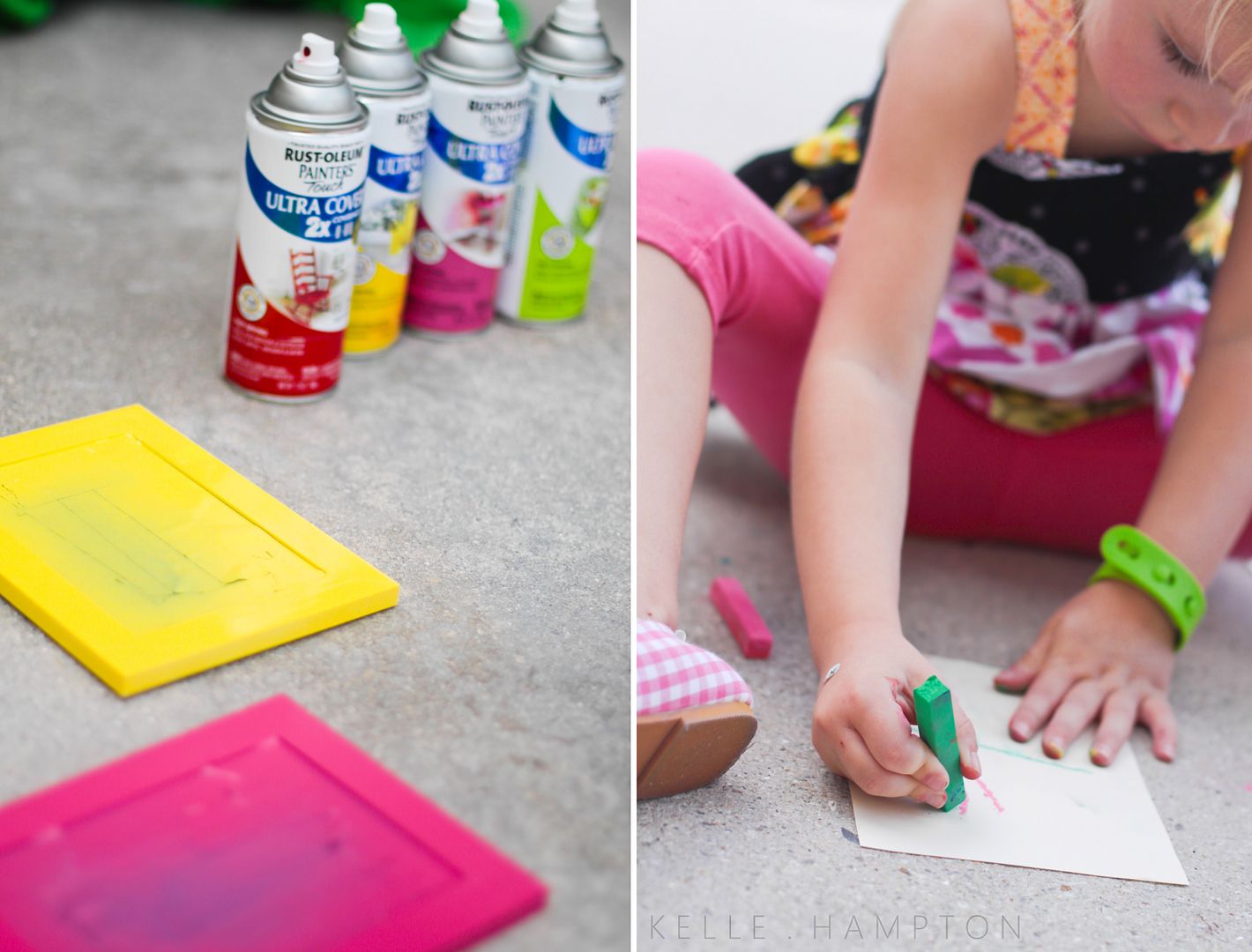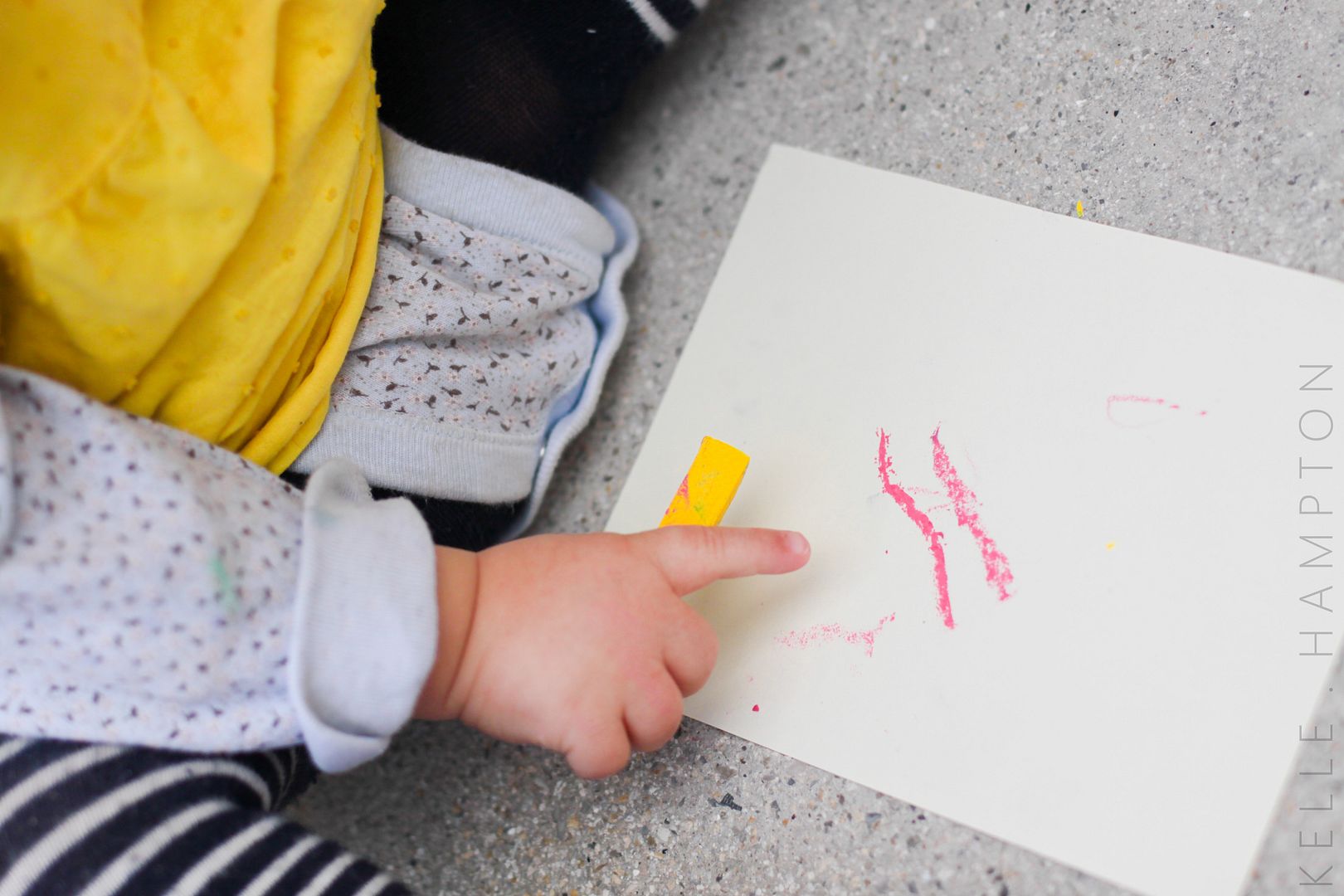 Dollar Frames, Target, spraypainted.

It was healing and calming. I drank in every tiny feature of their sweet faces until I could close my eyes and know them by heart. I kissed more, hugged tighter, held longer.
The rawness of Monday's reality will eventually fade, masking the uncomfortable feeling of vulnerabilty that's gripped me, and allowing myself to sink back into the mundane rhythms of daily life–to-do lists, projects, new shoes, new recipes, play-dates, wants, frustrations. Because our brains are not Bible bookstore plaques and, while it would be nice to be programmed to "Seize the Day" and "Enjoy the Small Things" at every given second, the Unimportant has its place too–balancing the defining moments, softening the blows. We need Unimportant. And, as crazy as it sounds, we need to forget once in awhile–to get lost in silly pleasures like shoes and lipstick, movies and books, planning trips and renovating bathrooms. Together, it brilliantly combines for a good life while we have our breath and allows the moments we do remember the importance of it all–moments like yesterday–to rise effortlessly to the top.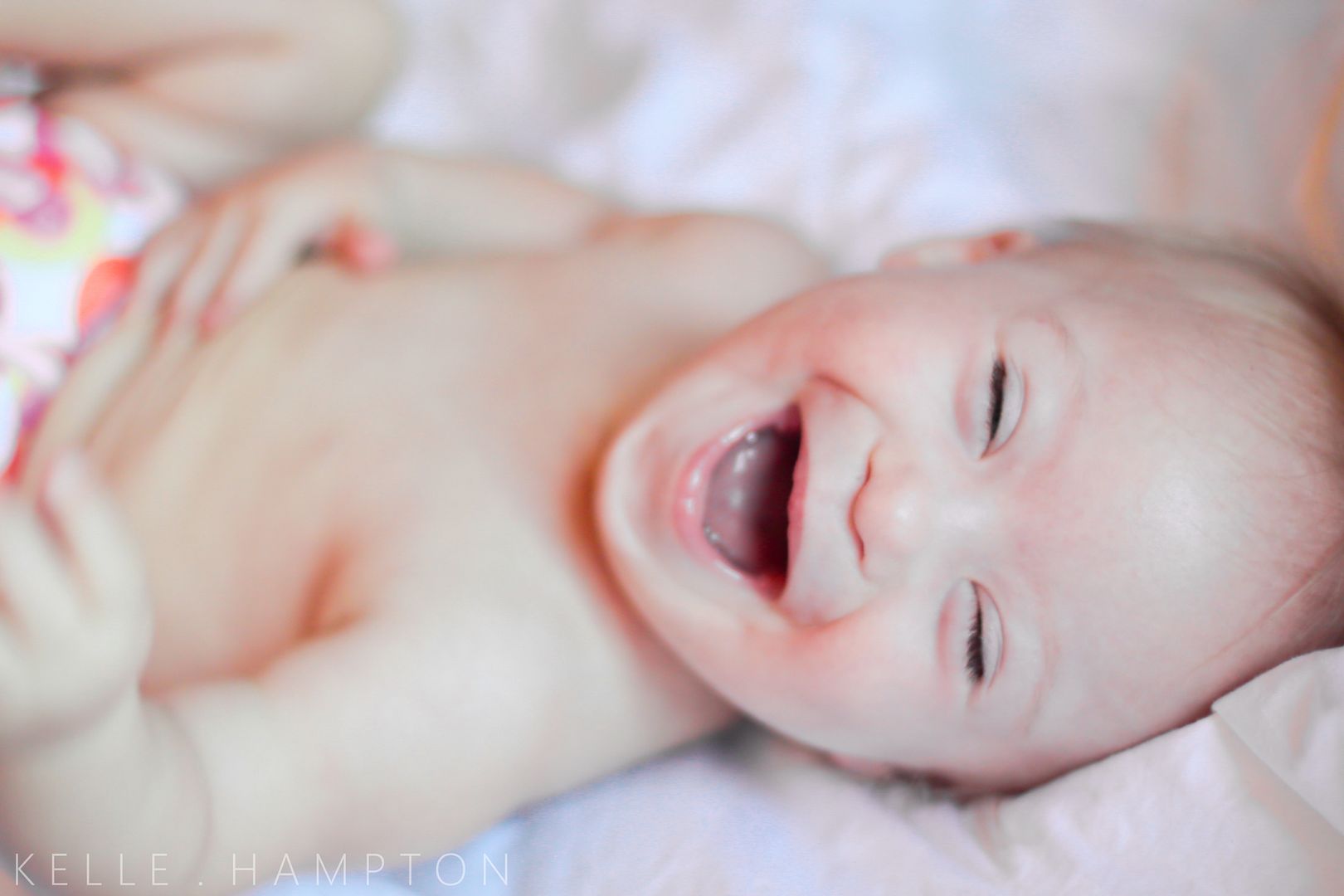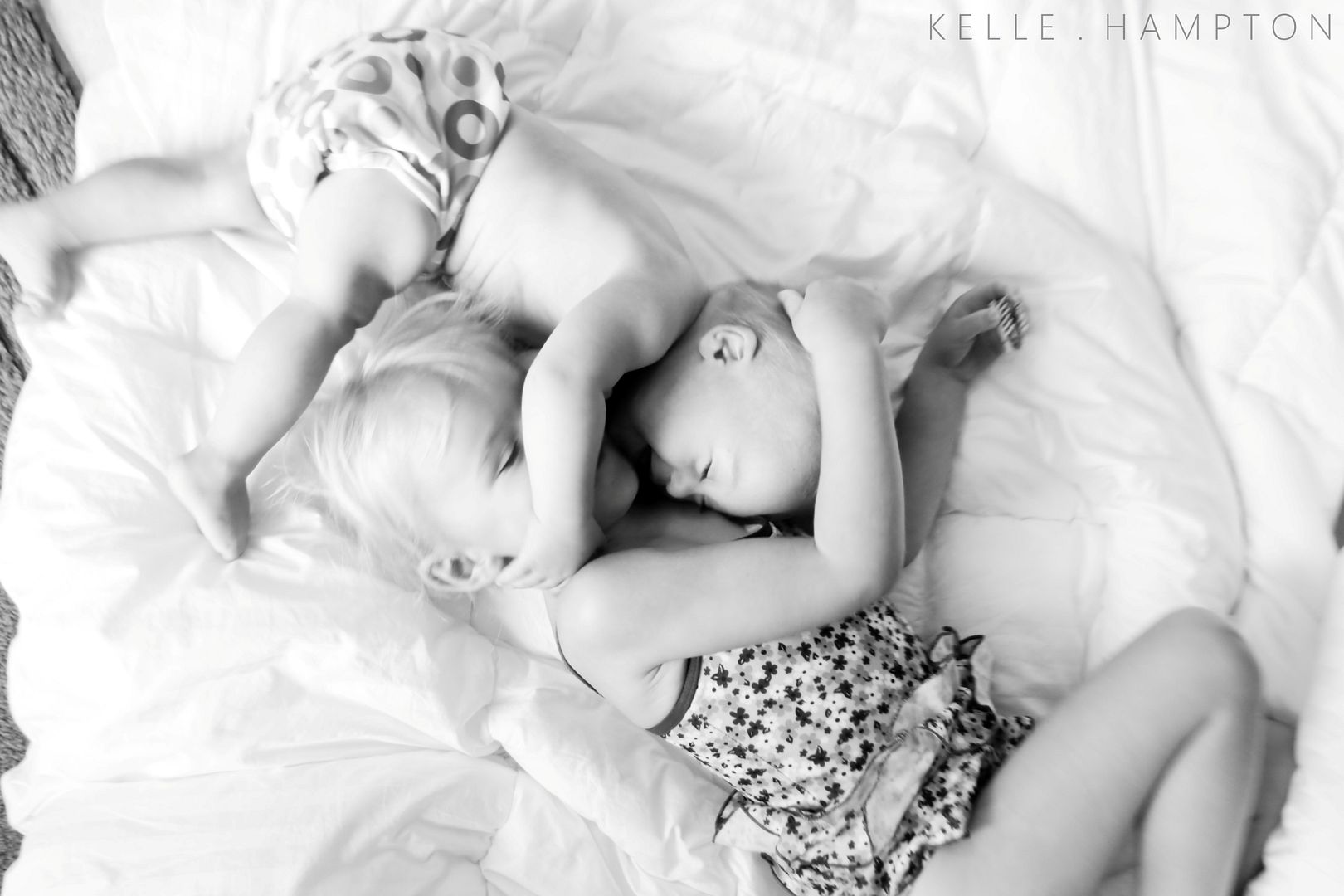 My Girls, My Loves, My Reminders.
And so we carry on, stirring the Unimportant and the Important together into a rich batter of purpose. I will kiss the tender skin of their eyelids when they are sleeping and whisper everything I want to say they might not understand by night, and in the morning I will butter toast, pour juice and complain about the disastrous state of the kitchen. I will make grocery lists and dog-ear too many pages of things I want in the Anthropologie catalogue, but I will gladly put them down to embrace jammied bodies in my lap and read There's a Mouse About the House one more time. Both worlds are good. Both worlds are needful.

Wooden Spoon Doll has been named "Grandma Krissy"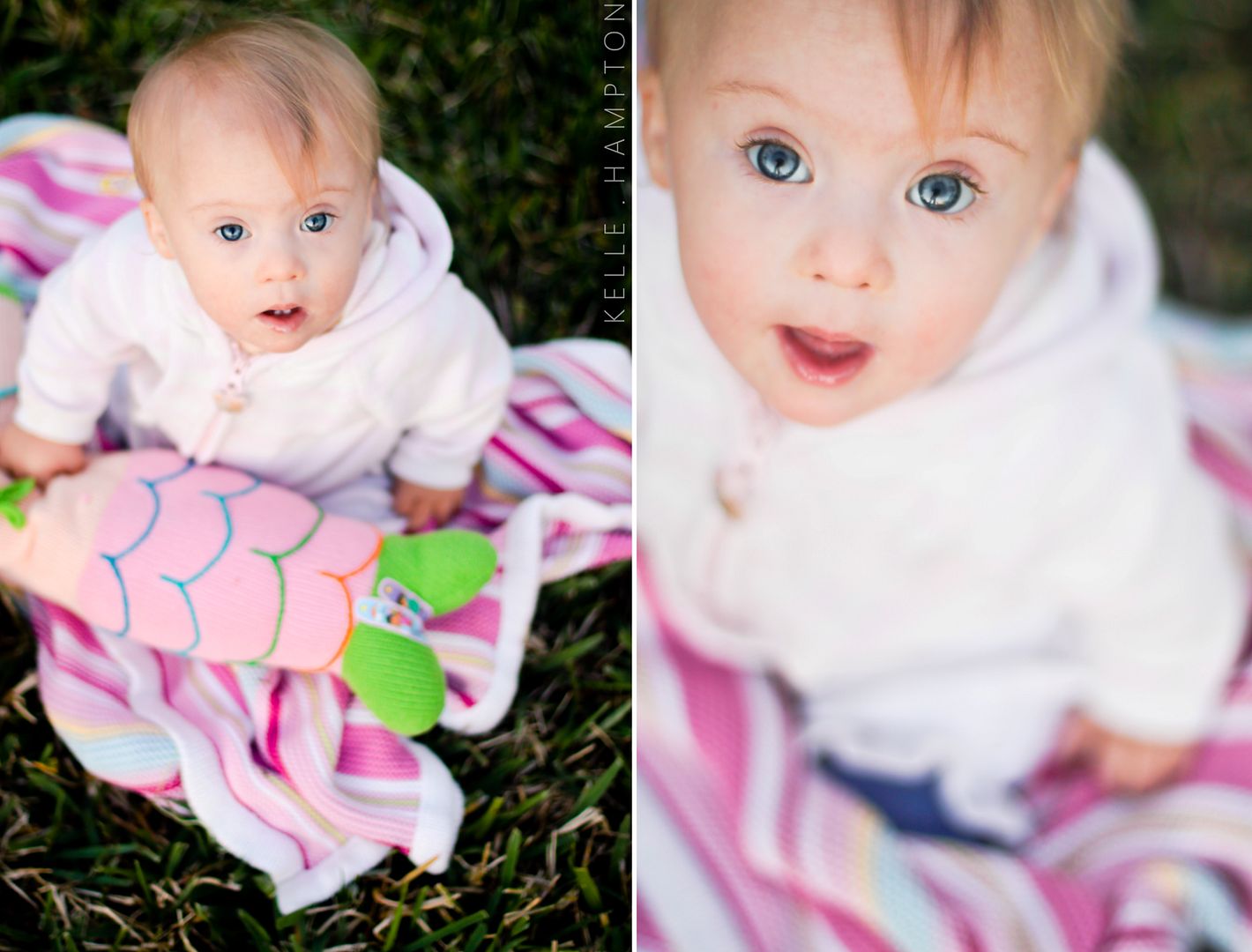 Thank you so much for sharing your favorite latitudes…your happy escapes. And now I want to take a family road trip. I really do enjoy reading them and am inspired by your words too. I'll be working on more ways you can share your voice on this blog in the future.
A few comments you may enjoy:
Abilew-who: In Chicago, we have beautiful Millenium Park, and they have free concerts on Monday nights. You can pack up your kids, your picnic basket, and sit on the lawn while the babies dance – drinking wine with the city lights of Chicago for a backdrop. Lovely I tell you.
Michelle: We've been going to Ebey's Landing on Whidbey Island for years and years. It doesn't matter what kind of weather, we love it any way we can get it! We've picnicked in the car, hiked in the rain, explored the rocky beach and basked in the soft sunlight. When my husband was deployed, he drew a stick figure family walking on a beach and sent it home to the kids with the promise "This is us at Ebey's Landing when I get home"…..It was one of the first things we did after he got back. Eight years later that drawing is still on display on the fridge.
GabbyGrace: Shhhh…our secret place…Taylor's Falls where river and trees meets a small quaint town with an old cool bridge and ice cream parlor, 6 inches of snow today still falling and although I am counting down the days to our trip to Hawaii, our 4 year old said it best…"we live in a snow globe mommy!" Yes we do!!!!
Kelsey: My little gem is Veronica's Cafe that overlooks the Cook Inlet and the Mt. Redoubt volcano here in Kenai, Alaska. From Veronica's you can gaze out at the ocean, admire the historical Russian Orthodox church and chapel, watch moose ambling by and eagles soaring overhead, all while eating the best clam chowder you've ever had, or sharing a banana nut muffin with a thirteen month old Bun-Bun girl
Becky: My hometown is Carlsbad, New Mexico where the mountains, plains and desert all meet. Most people think Carlsbad is a podunk kind of a place. But if they'd only look closer they'd see all the small unforgetable oases hidden among the yucca and rock of the desert. We have several small rivers complete with swimming holes that only the locals know about. There is one in particular that is a deep, clear, brillantly blue hole in the middle of no where. It is a great swimming hole and then there is Sitting Bull Falls. Wow, a true oasis. You'll just have to come visit us to see for yourself all the treasures the desert holds! 🙂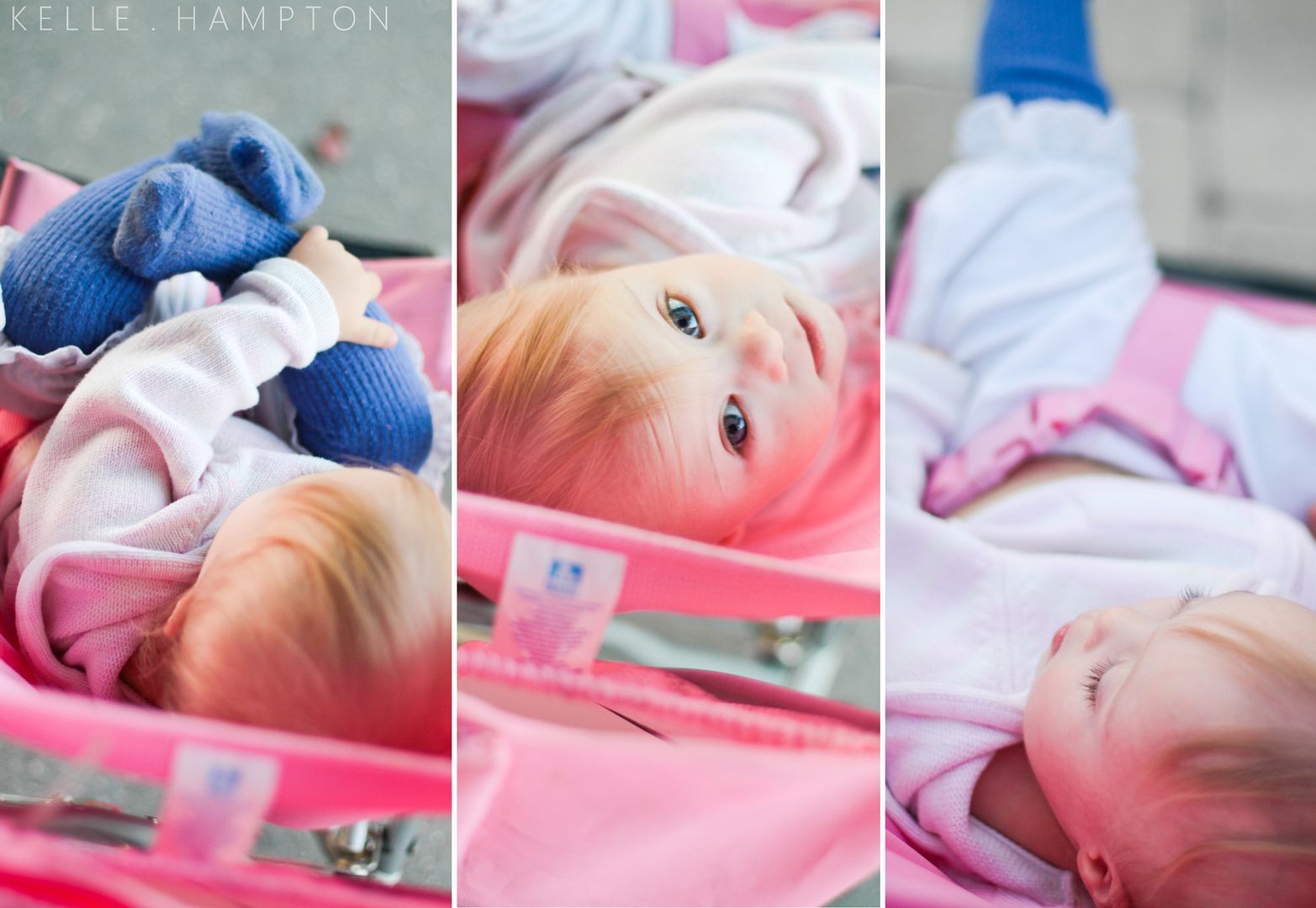 Thank you again for sharing!
And Congratulations to Commenter# 791, laura.railing: My favorite magical place here is this perfect beach. It's absolutely beautiful, no matter what time of year, however freezing or warm. it's my favorite photography spot too.
oh and those books?? Yeah love them!!
Laura, you won a $50 gift certificate to Amanda Collin's Usborne Book Shop! Please send your contact information to kellehamptonblog@comcast.net.
Again, thanks to generous sponsors, a random commenter on this post will be winning a present today, a $50 gift certificate to the fun, whimsical designs of Elizabeth St.
Being shaken a bit is good from time to time. When things finally settle, they settle more solidly.
Feeling thankful, aware and in love today. And holding Tom, Yvonne, Connor and all our Michigan friends who know them in our thoughts.