Random Confession #1: I broke my phone this morning. Dropped it at a bad angle from the height of our bar stools and played the whole deer-in-the-headlights card when Brett walked in and saw the fate of my screen. Like I had no idea how it happened. And now I'm squinting to see between slivers of glass just to answer a call.
But it still works, so we're gonna rock it out for awhile. It'll be fun, right?
Random Confession #2: Sometimes I play hopscotch on random tile squares in my kitchen when no one's looking.
Good. Glad we got that out of the way.
I don't have a lot to say other than, after a week of overthinking everything, I am comfortably dwelling in a place of not thinking so much. Because if I think that my thinking about how I think affects my thinking, then my thinking about what I think of thinking changes how I think. I meant that to be confusing, by the way. My point is: I push myself to grow and learn and change and, in doing so, sometimes I think too much. Painfully overanalyzing.
The thing is, I have times, like every other human being, where I'm not quite sure of my place or if I'm doing things right. I have insecurities and areas where I know I can grow, and what I end up doing during times where these feelings are more prevalent is freaking out, thinking these feelings don't belong. I'm more insecure with the feeling of insecurity itself than I am with the origin of the original insecurity. And that wasn't meant to be confusing, but I'm sure it came out that way.
It's a whole lot of rambling to say this…Not having everything together, not feeling like I'm on top of things, not feeling 100% confident 100% of the time is normal. And maybe even good for me. When a lack of confidence, insecurity, whatever you want to call it rears its ugly head, it doesn't have to signal a five-alarm fire to get rid of it. Maybe it's just a virus and needs to run its course, and maybe scrambling to prescribe something for it is a waste of concern.
I'm learning to embrace these less-confident times as purposeful and simply stepping stones to a greater assurance in the end. And maybe if I'm not the first to "raise my hand if I'm sure," it doesn't mean I forgot my deodorant but rather just that I'm working some things out. And when I do raise my hand? I'll be as sure as shootin', fresh pits and all.
This week is good. Clear and peaceful and not much thinking but rather a quiet contentment with this very moment. The right now.
~ Right now I am smiling watching the very present confidence that dwells in my little dancer who love, love, loves her ballet class.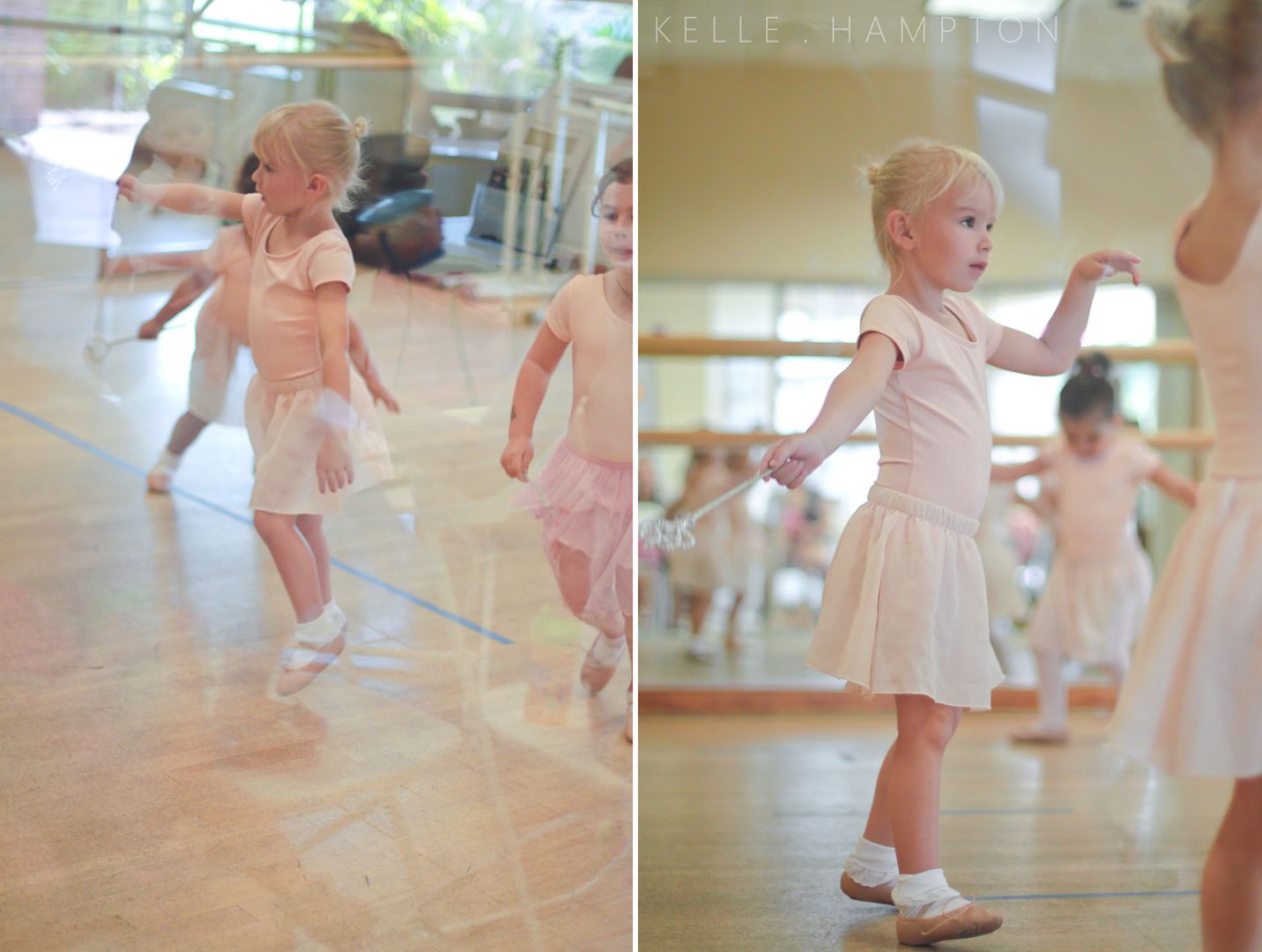 ~ Right now we are celebrating gulf temperatures slowly rising and the utopian weather that hits south Florida this time of year. Cerulean skies, pillowy clouds, and this invigorating concoction of sun plus breeze.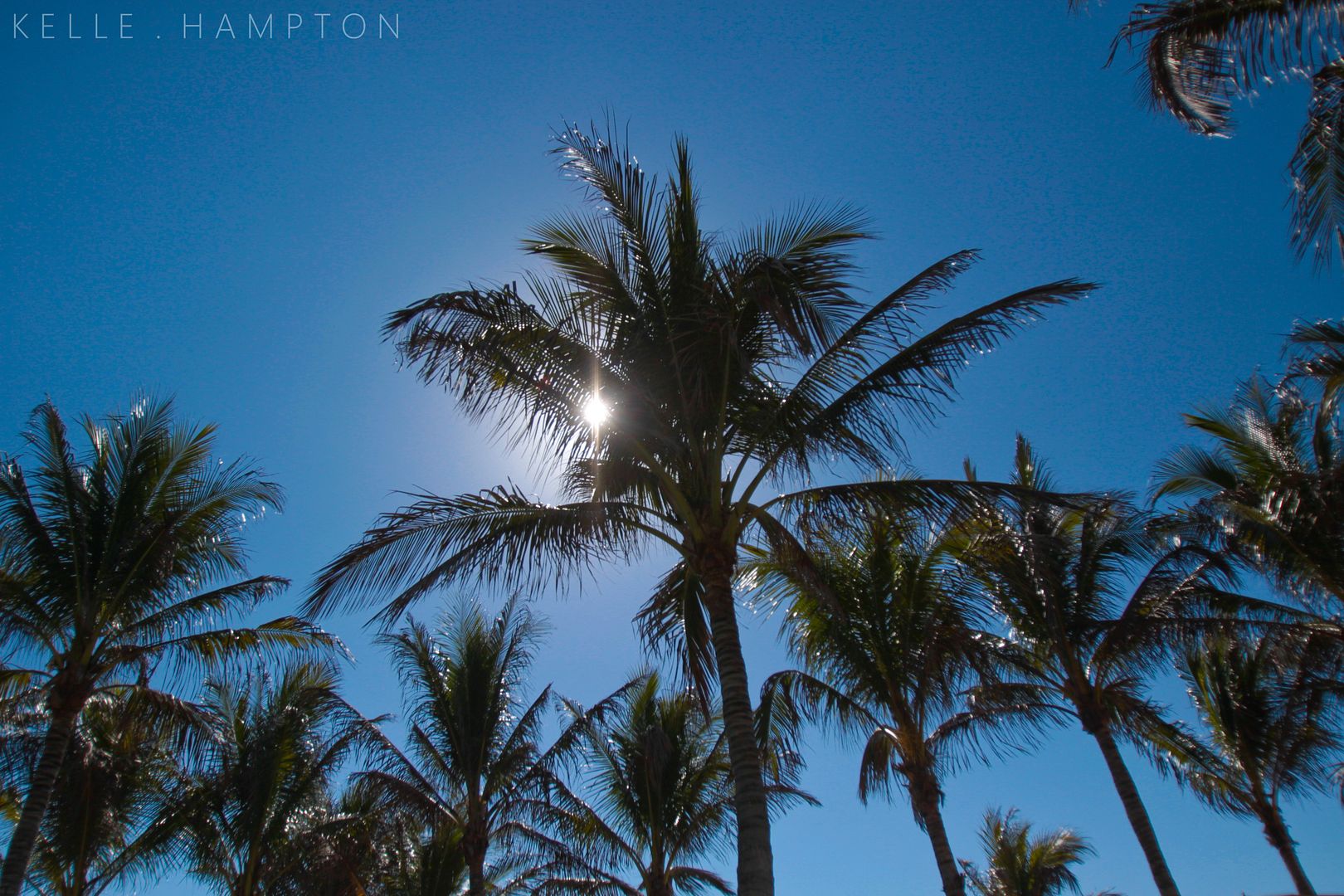 ~ Right now we are getting reacquainted with pools and waterparks.
~ Right now I am completely moonstruck over my firstborn. Feeling very sentimental about how fast that flash of time is between she's my first, my one, my only and now when things and time and feelings are shared and spread and blended. And yet I am so proud of her ability to ride the current and make very known that she is indeed just fine.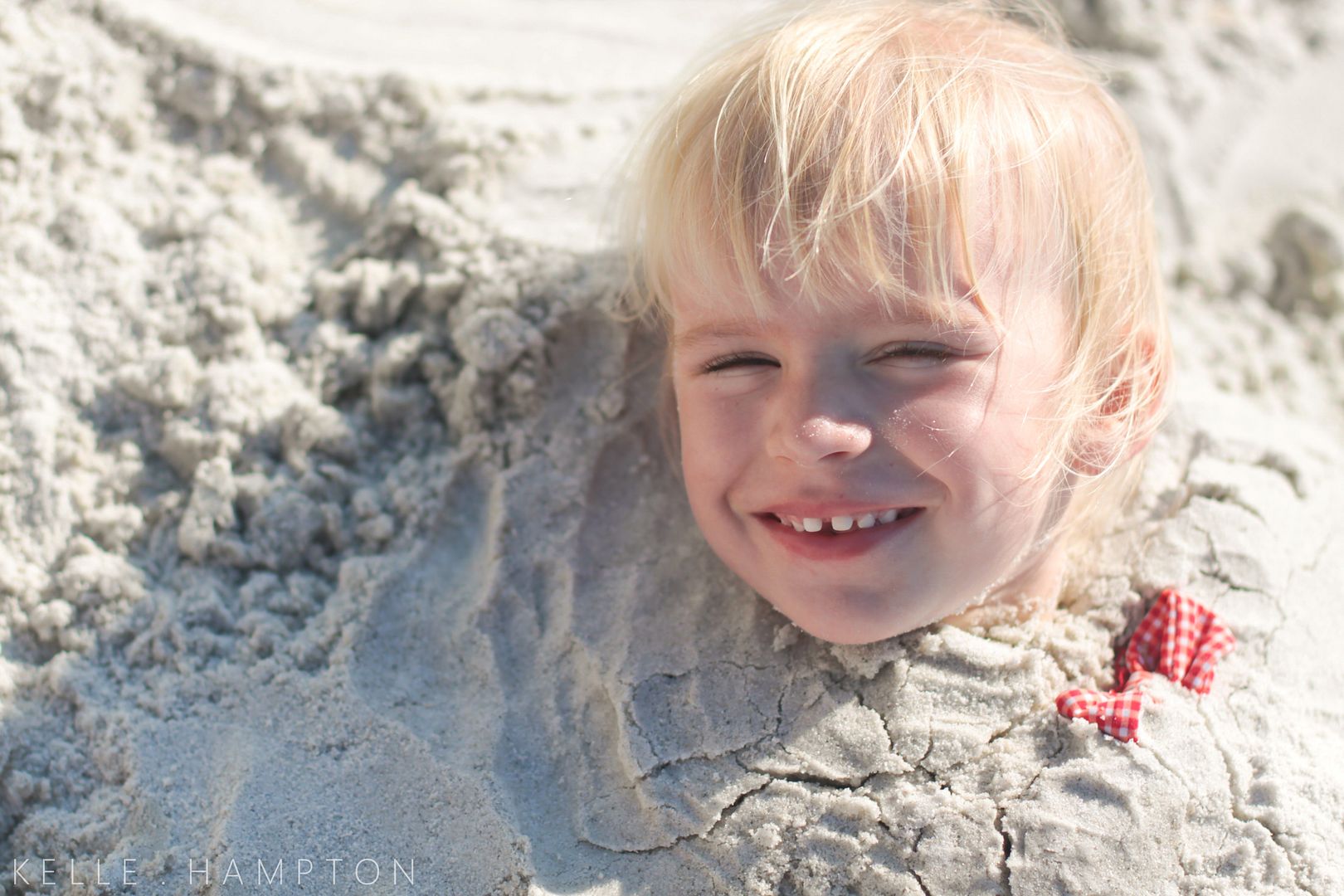 I had a rare opportunity the other night to sneak away with her alone. Rocked her to sleep by the light of the moon, and it was very good.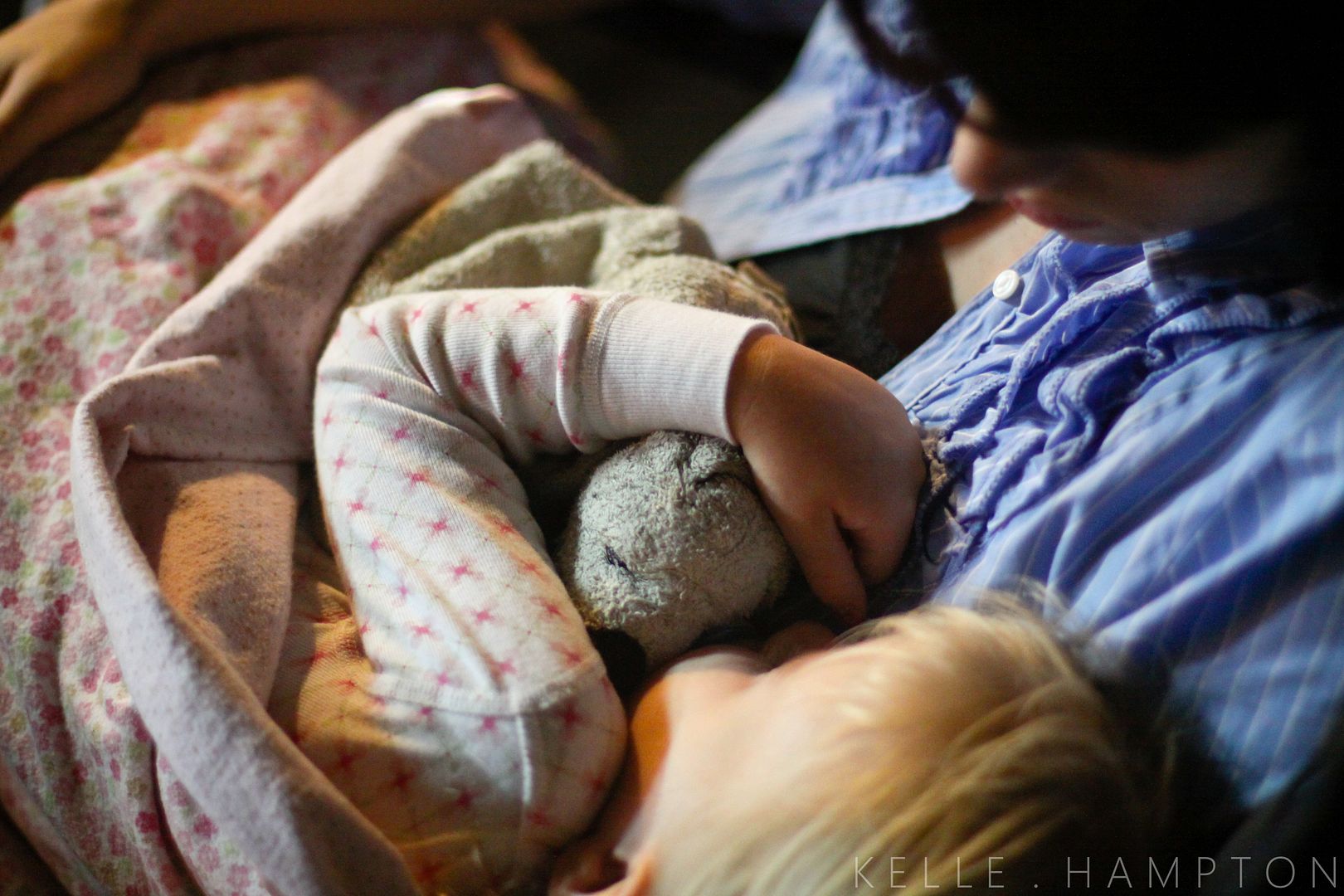 Her favorite game right now is "I'm the mama and you're the honey" which is pretty self-explanatory.
~ Right now I am loving listening to my beach-loving husband get all excited talking about the Isle of Capri Sundays to come.
~ Right now I am happy to pencil in more playdates…
…and make necessary room for dates with my own friends whether it's a quick coffee en route to the grocery store or a planned evening of a rousing "I am Woman, Hear me Roar" chorus. Last night I had the latter with a few girls and am happy to report it was one of those times where every single song that blasted out the restaurant speakers was the best song we'd ever heard. Like Old School good. Toto and U2 and Men at Work. Yeah, that kind 'o good.
~ Right now I am enjoying turning our garage into our evening hang-out of choice. The modern day front porch.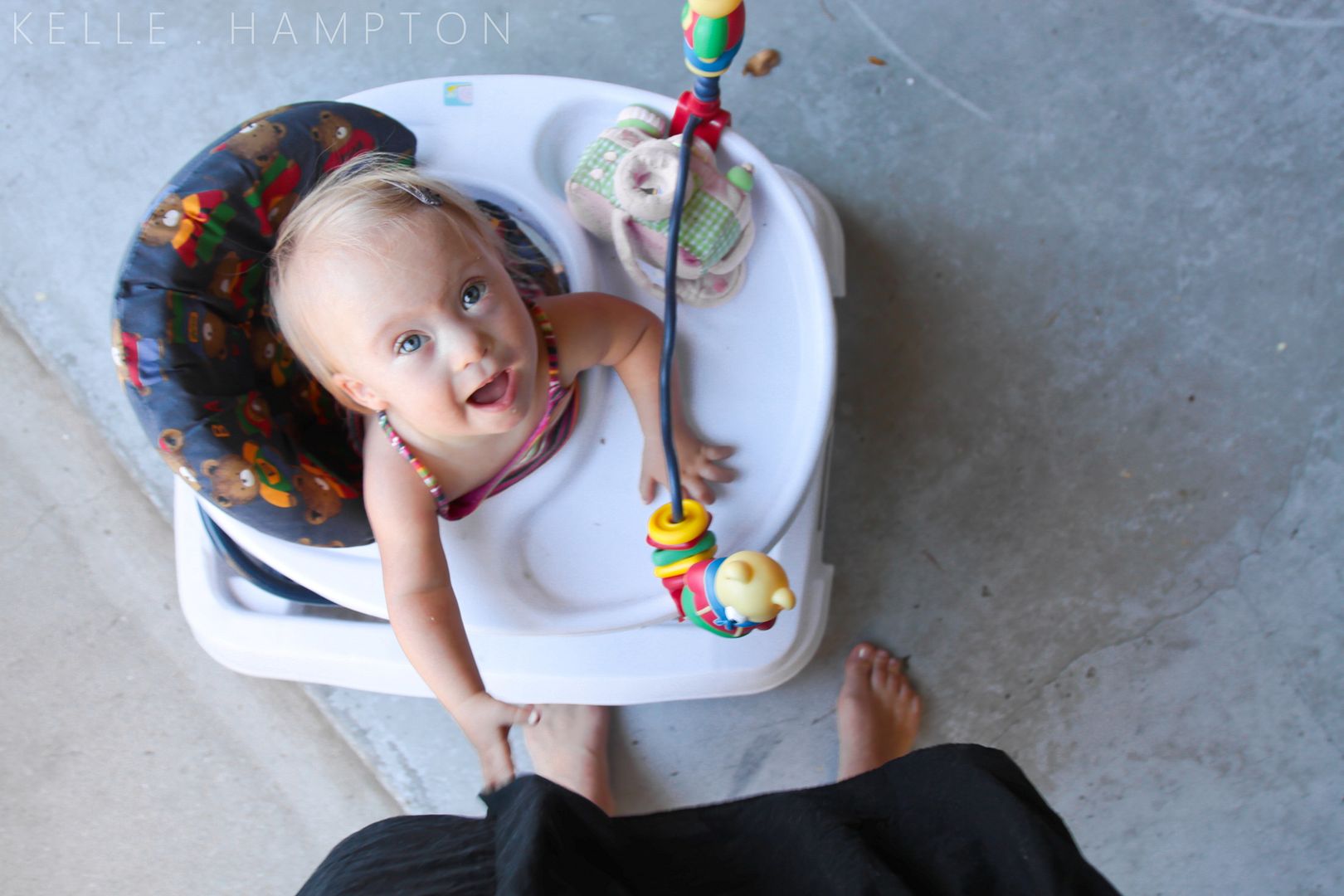 ~ Right now I am unsure, unfinished. And I am happy.

My favorite onesie from one of my favorite Etsy shops, Lee Marie.
Courage doesn't always roar. Sometimes courage is the quiet voice at the end of the day saying, "I will try again tomorrow." ~Mary Anne Radmacher
And right now, I'll share a nice opportunity to score the perfect spring dress for your little…or yourself from Shabby Apple.
A commenter from this post will be randomly selected to win a free dress, your choice, provided by Shabby Apple, makers of fabulous vintage-inspired goodies. And use this code for 10% off: enjoyingthesmallthings10off.
And, I keep forgetting to share this inspiring video put together by filmmaker Erica Hill for the NDSS. It touched me so.
Happy Midweek, Friends.