Since Tuesday, I have toasted to whatever high-on-life sentiment I may have been feeling at the time probably more than fifty times. We've clinked flutes, glasses, bottles, mugs, paper cups and I swear the other night I had half a notion to hold a chunk of hot pretzel in the air and invite friends to do the same. We'd tap our salty chewed-off chunks together and proclaim in unison "Cheers to this"–this of course interpreted differently for each of us. New York, friends, cherry blossom petals being carried into the city streets by the spring breeze that's finally arrived to winter-beaten New Yorkers. Busy streets, kind strangers, meeting new friends. Crying, laughing, having a moment of clarity where it seems things are just as they should be. Feeling challenged, feeling content, feeling like there is more to life and we're all getting there. Having fun, caring, not caring, sucking the marrow.
Yeah. Cheers to that.

Let me go back a bit.
This New York trip has been planned for a little while now, set up with the purpose of attending the NDSS Spring Luncheon and extended to include some When-in-Rome fun and friends. But the highlight was definitely Wednesday.
I'm not sure what I was expecting. The work of the NDSS is vital in creating an enviroment that values, accepts and includes individuals with Down syndrome, and I know first hand from relationships I've built with the people who work for the NDSS that there is an amazing level of dedication and passion at this organization. Many of these employees have no personal connection to Down syndrome and yet they fly to Buddy Walks, raise money, promote change, fight for rights and spend their free time having friends with Down syndrome over their house for dinner because they want to. I knew all this. And yet I think I was still expecting something slightly more pomp & circumstance which was fine because that is a necessary part of fundraising and professional recognition some times.
What I didn't expect was that it would be so emotional–for everyone there. There were people from all walks of life present and yet, with the focus on this "something extra" we were celebrating, it felt like we were all the same. Or, as Sharon Stone put it…there was no bullshit.
Sharon Stone talked of her friend Jim who has Down syndrome, and while she recalled days of babysitting him when they were younger and how they stayed friends throughout the years, Jim sat in front of her–handsome in his suit and tie–and smiled. There were moments when the room grew silent and tears spilled. Because, for a moment, we "got it."
Sharon presented an award to another friend, the talented, kind and inspiring Jagatjoti Khalsa whose book, I'm Down with You provides a beautiful representation of the magic of the extra chromosome.
And I was honored to present the Melissa Riggio Voices Award to the beautiful young woman above, Liz Rice.
Liz is confident, accomplished and kind. She brought laughter to the room with her witty speech and inspired us all to be more. She attends college, has a job she loves, and participates in the arts. As one of Liz's teachers says, "I really couldn't speak more highly of a student. She's your typical college student—going to classes, hanging out with friends during lunch in the cafeteria, flip-flops and trendy purses, getting the occasional latte while waiting to catch a ride to work or home—just another college student, albeit one who is extremely positive, motivated and happens to have Down syndrome."
Meeting Liz made me so excited for Nella's future.
The rest of the event followed suit–babies being passed, long hugs, lots of laughter and a room that was filled with like-minded people.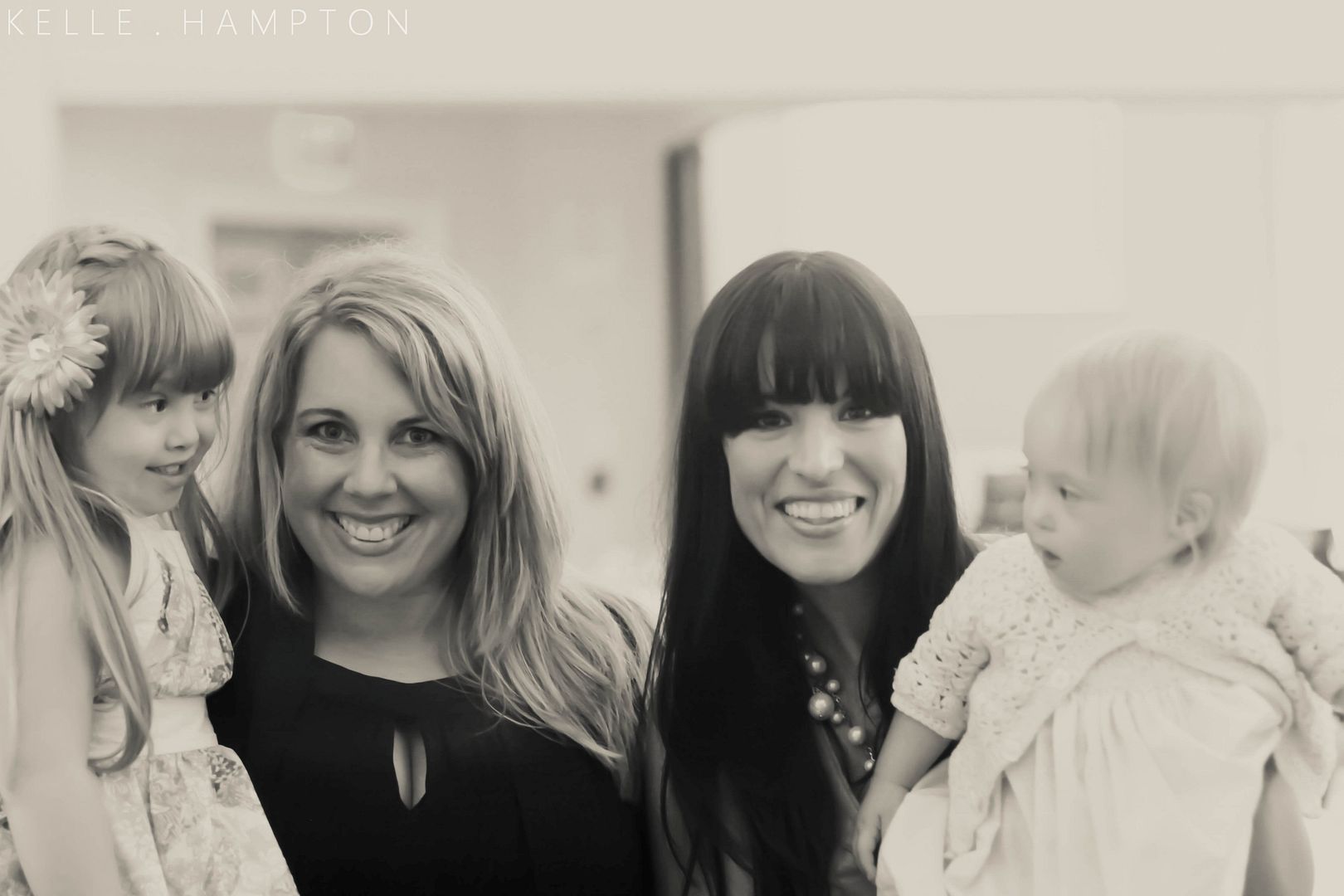 Reality is that this is an annual event–a smidgen of time amid the grander picture where we all go back to our homes, to our jobs, to the world where stereotypes and inequality exist. But those moments on Wednesday will not soon be forgotten, and the inspiration in that place is a reminder of how far we've come and hope for where we are going. I am so excited to be a part of change and honored to know so many of the amazing families that have joined the cause. You all have been part of it too, so thank you.
A few short clips of speeches can be found HERE, HERE and HERE.
And Congratulations to the beautiful Liz Rice.
Of course it's difficult to top a high like that event but spending the following days amid the lively energy of New York City at least prevents a disappointing let down.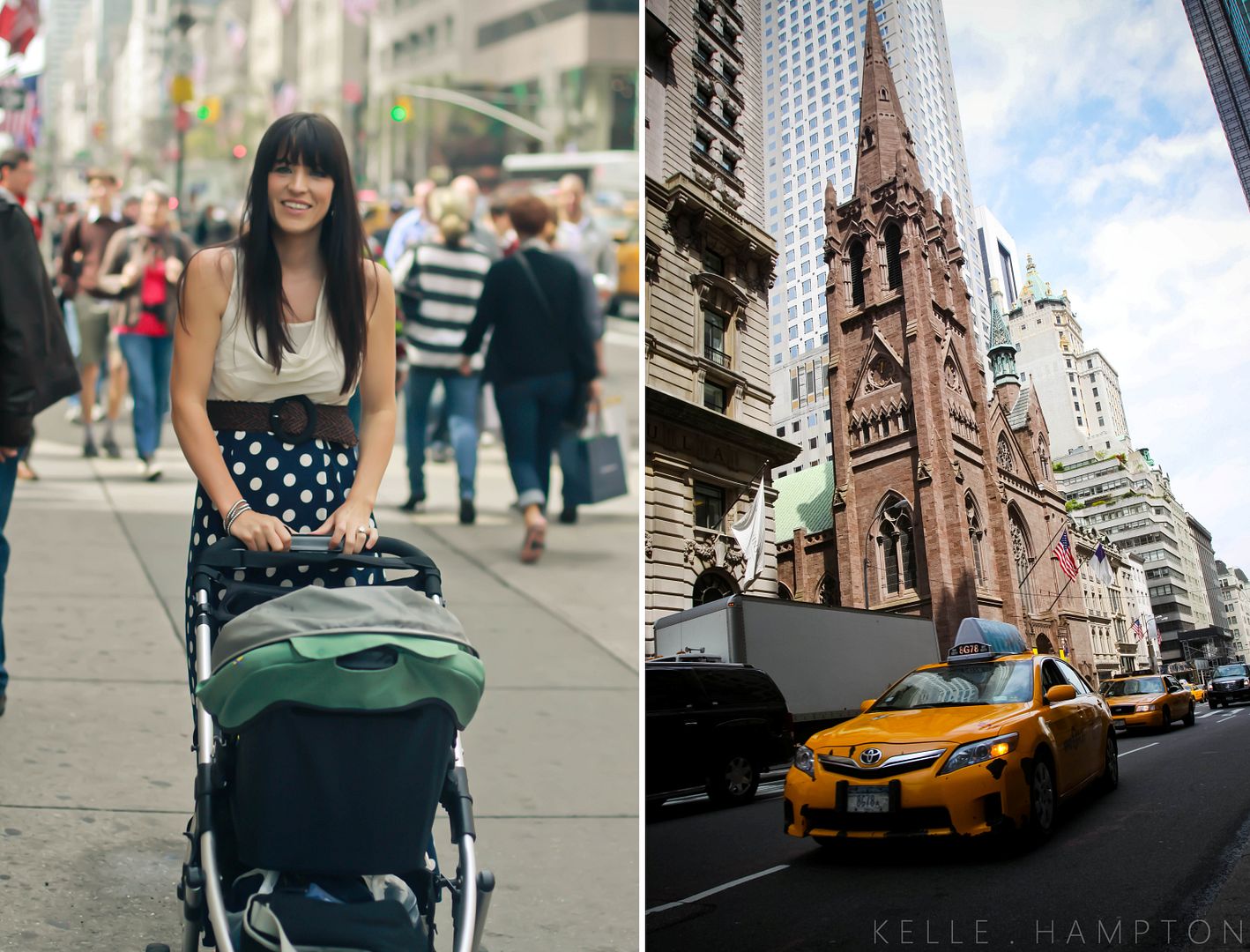 My heart beats faster in this city. Everywhere you look, there is life and sights and sounds that arouse your senses. Horns beeping and buses braking, violins and trumpets on street corners and the overall collective shuffle of feet walking–people are going somewhere.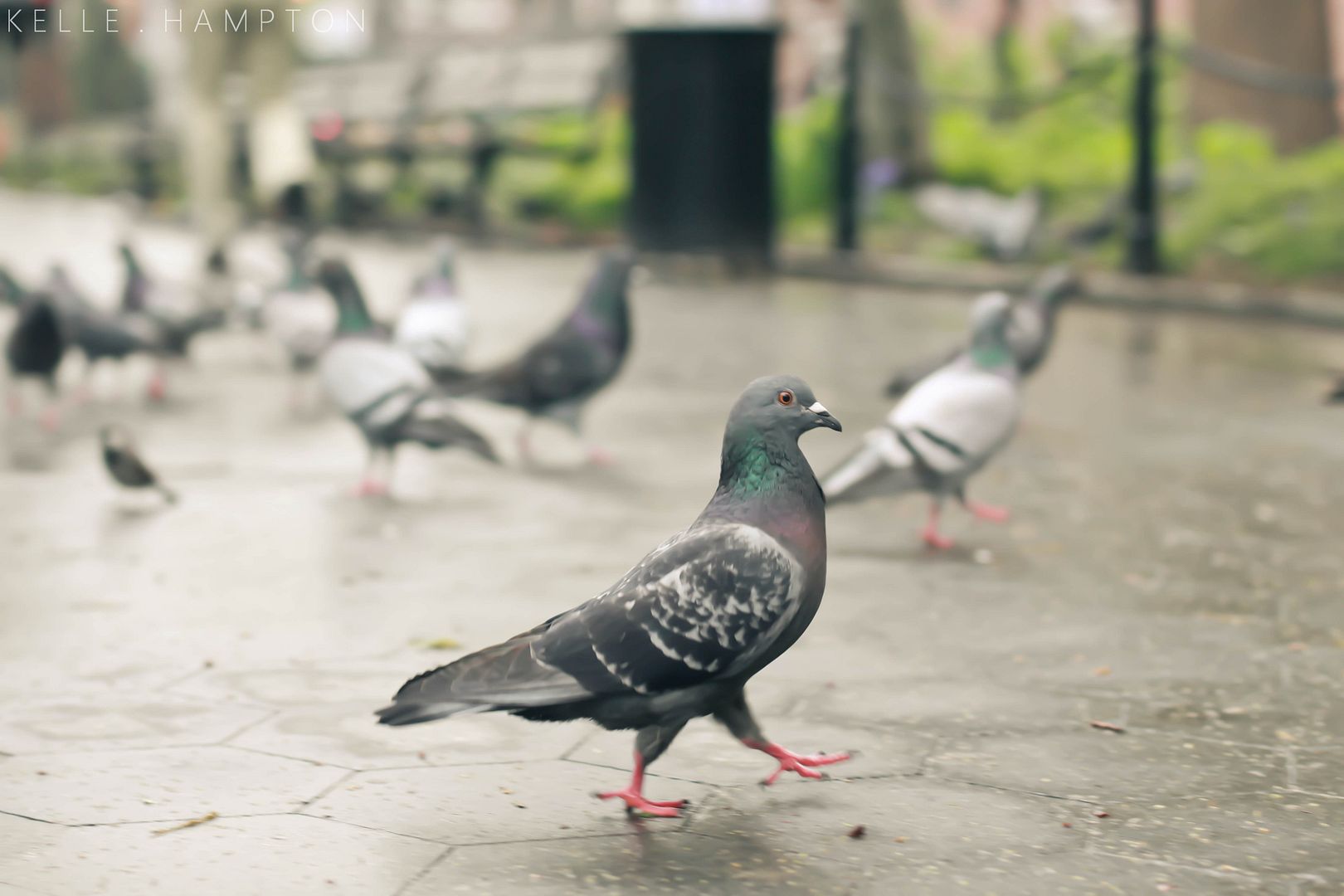 Swinging in Washington Square Park.
Thankfully I wasn't alone. United with friends, it was thrill-to-the-power-of-many. Always game for fun, my friend Nadya joined me as well as some of my favorite New Yorkers who know the best bagel joints, how to get into the hottest restaurants and, thankfully, who lend me their strollers.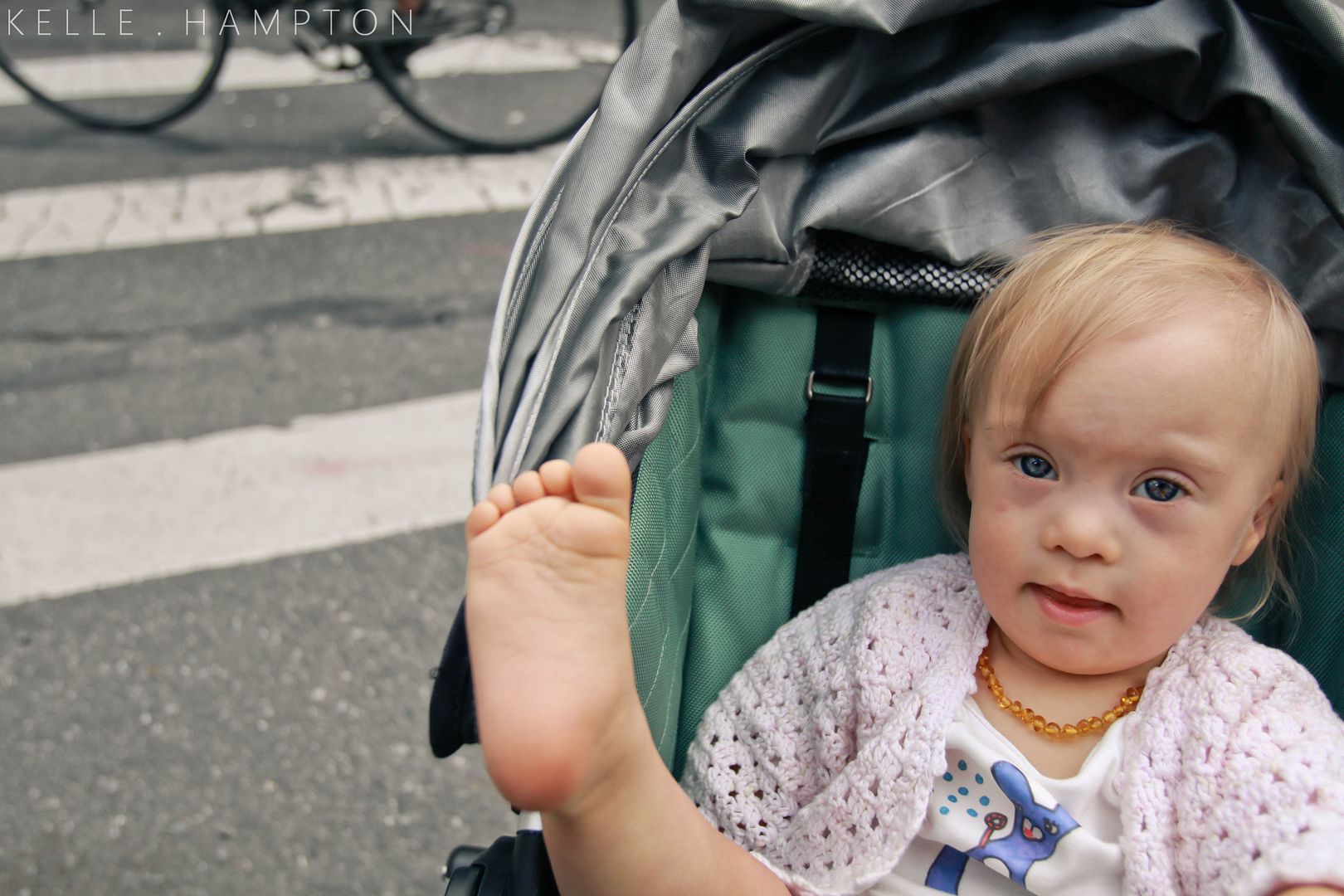 Sleepover at Meg's:
And we had the best Pretty Woman movie montage moment at this hip little vintage store.
Thankfully, the store extended as far back as Mary Poppin's bag is deep, so we were well hidden from the clerks who didn't see us playing a nice game of hey-let's-dress-up-but-not-buy-anything. For an entire hour.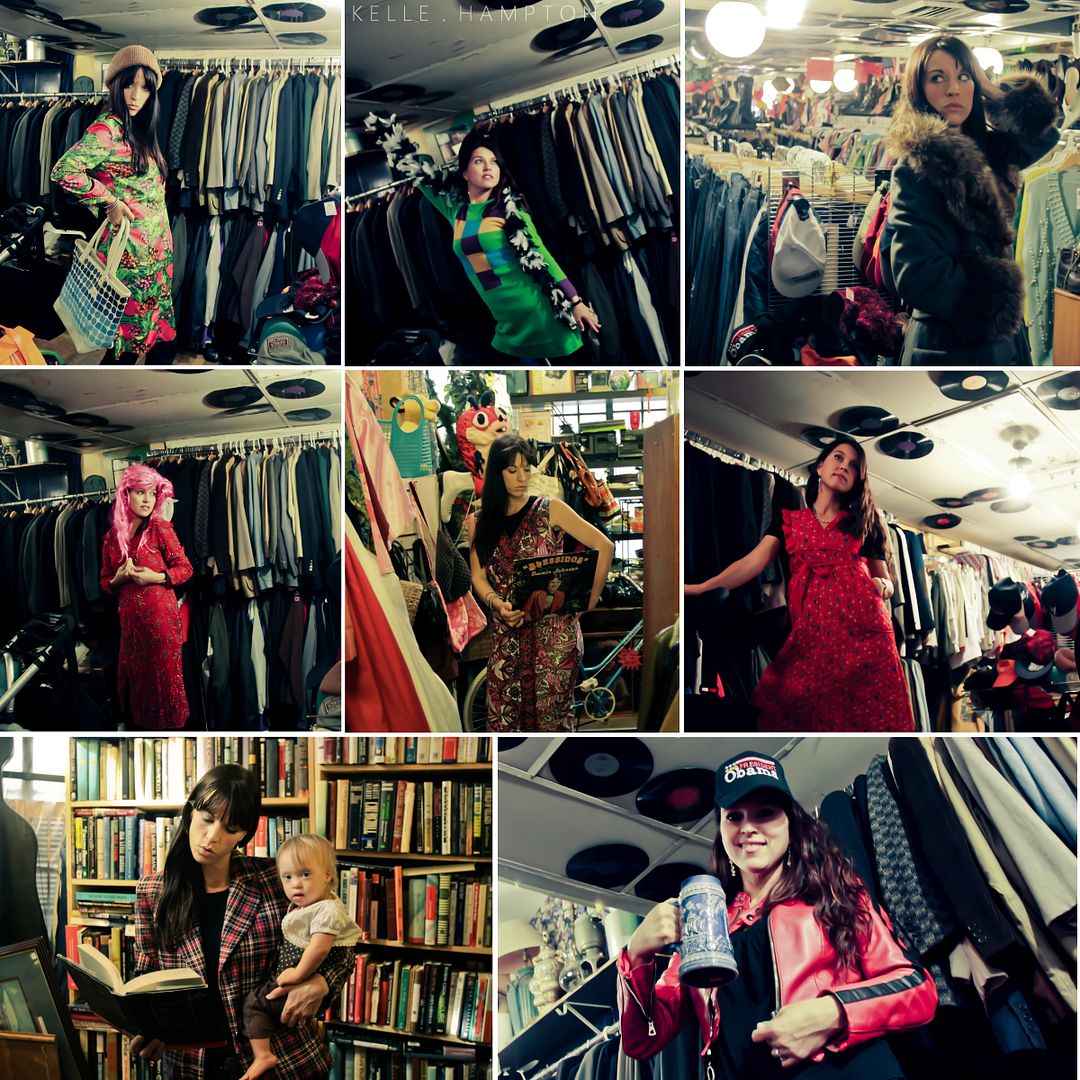 Nella likes to play too.
This city is begging to be photographed. So much color, charm and culture.
And the parks? Slay me. Enchanting both by day and night.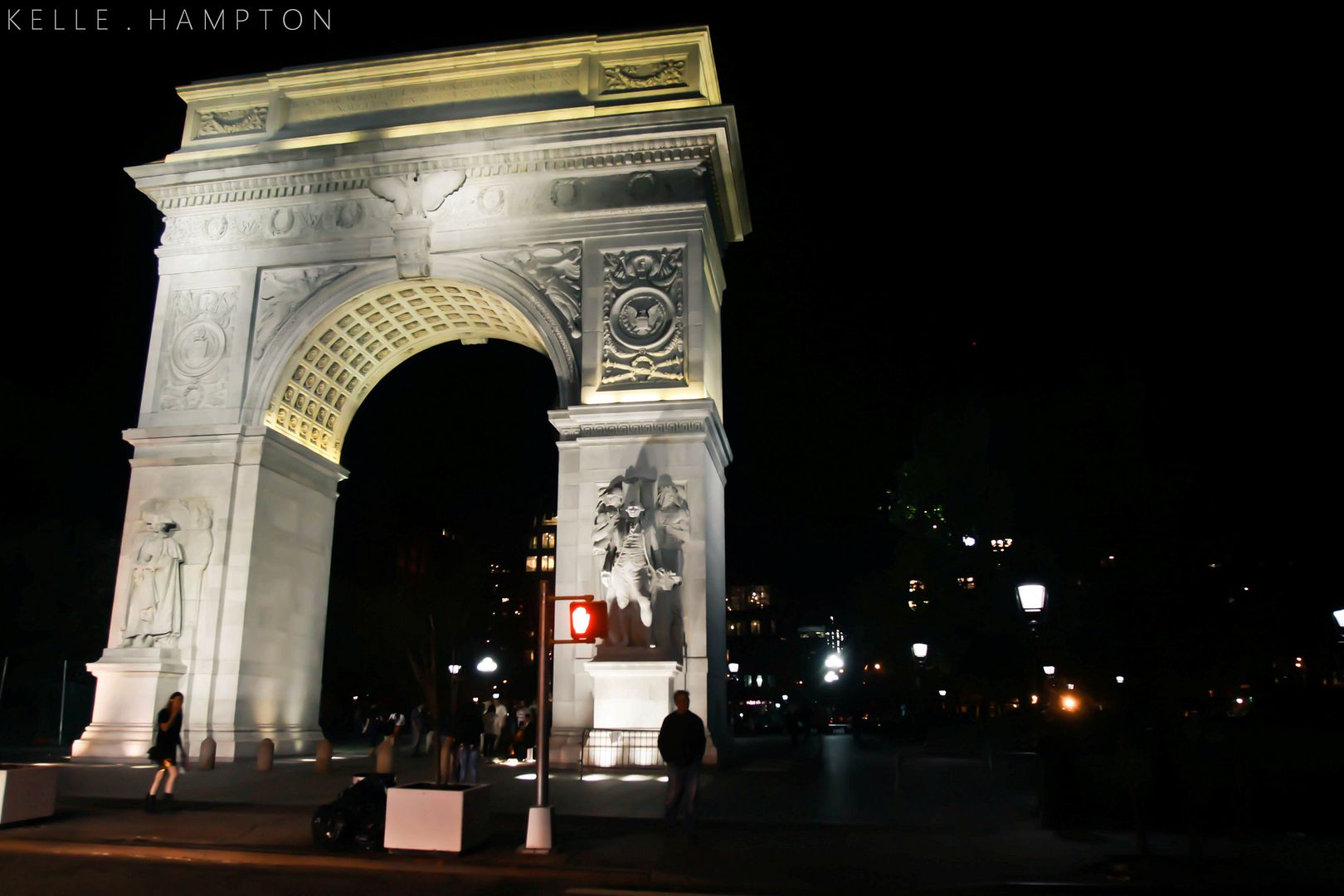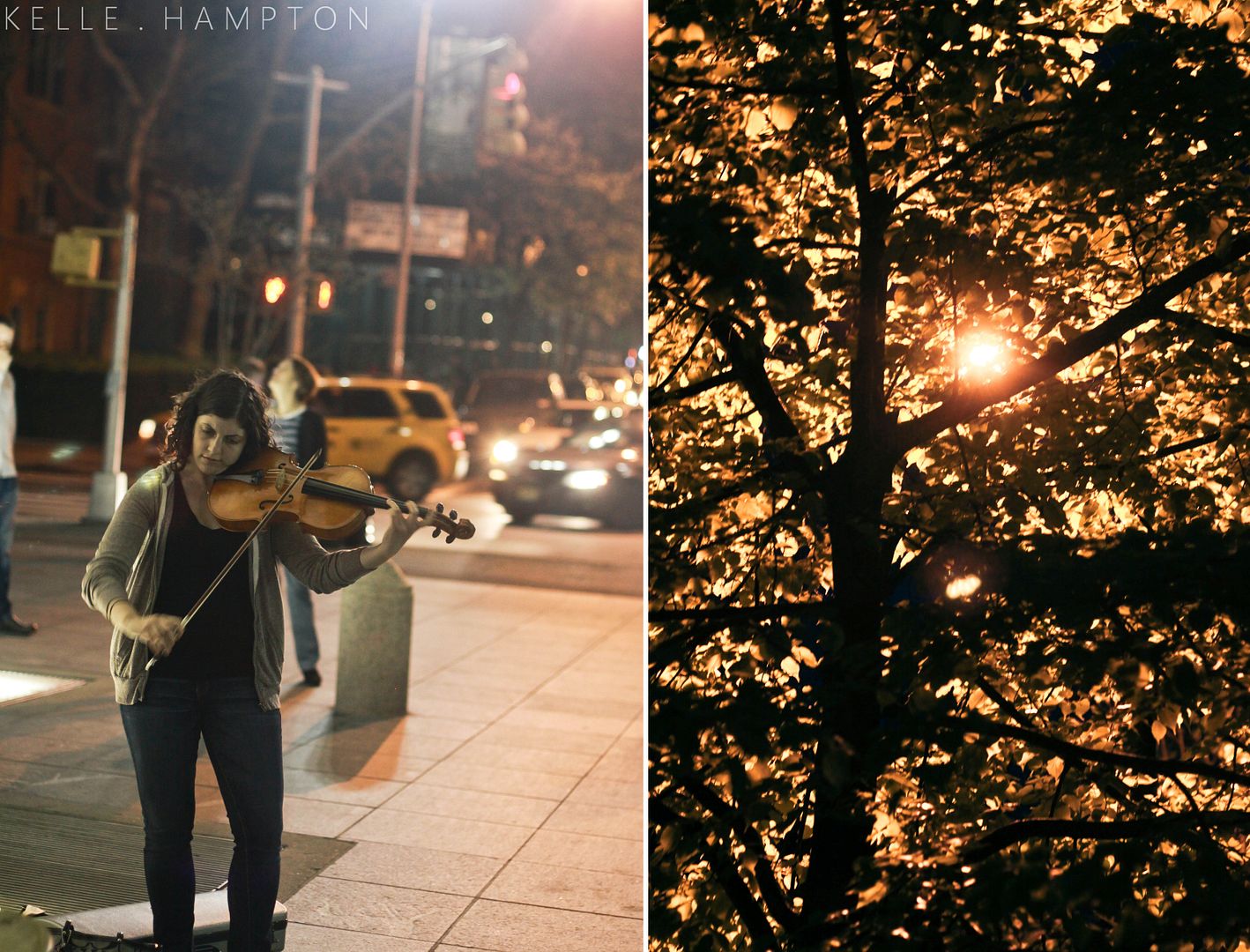 Look. Nella's playing the trumpet just like this guy.
My traveling little soul. She's a very good jet-setter.
We are home today–with some rest to catch up on, but a bag of New York bagels and an "I Heart NY" mug to sip from. I'm happy to be reunited with my big girl who was elated to see her sister.
I cannot wait to go back.
My girl sported a sweet new hat in the big city.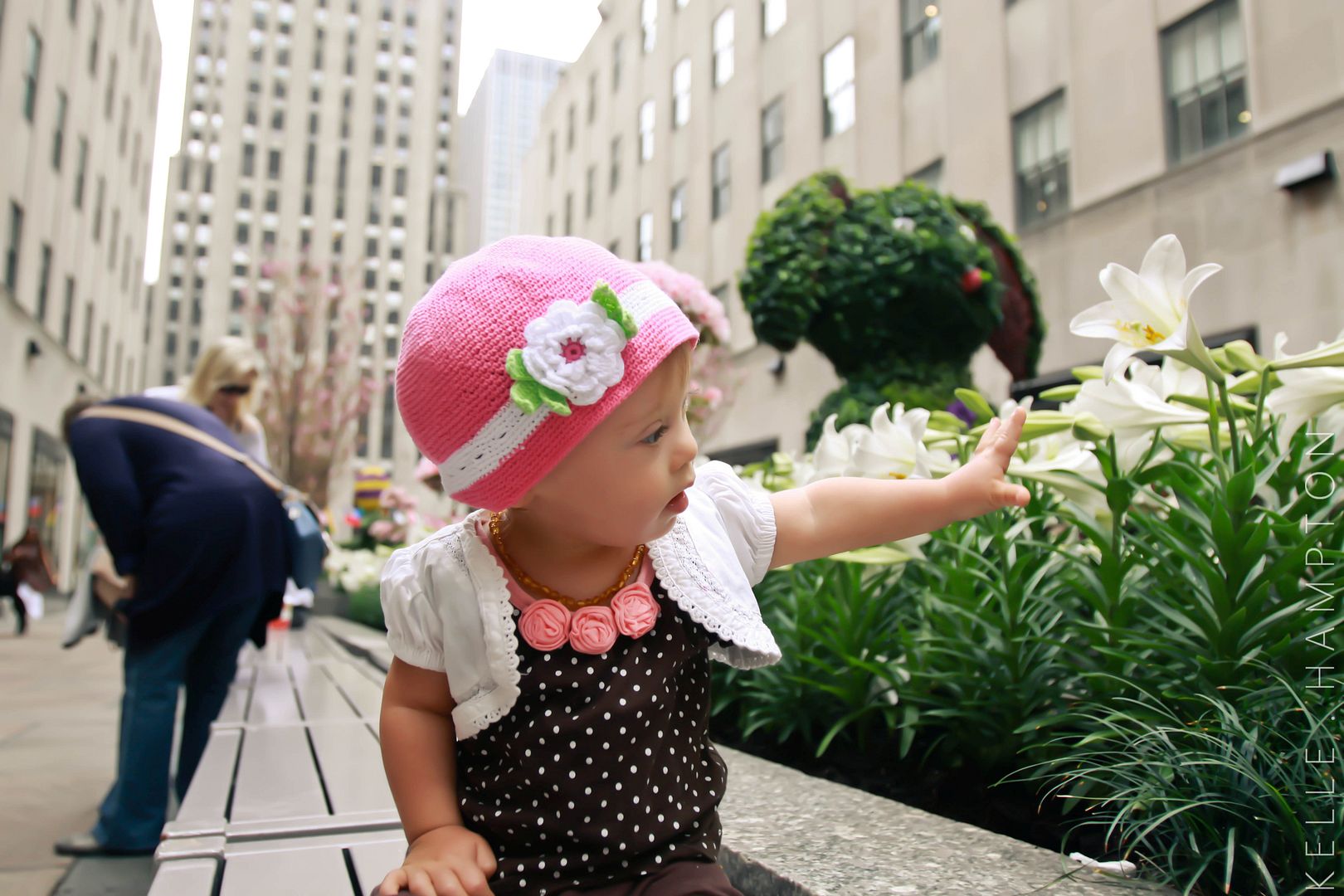 It can be found with many other sassy stuff for kids at The Spotted Monkey, our new sponsor. Check out their awesome art supplies, creative toys and more! Use code "Enjoy" for 10% off.
A comment from this post will be randomly selected to win a free hat from The Spotted Monkey.
It's the weekend and I need to give my city adventures something to compete with. Two girls and a sunny day await.
Cheers to that.
For more information on the NDSS and stories of people like Liz Rice, Melissa Riggio, Jim Burkhardt and more, please visit the NDSS website.