It was her day today.
Initiated by a family breakfast celebration accompanied by her brothers who got to skip out on a couple morning classes in exchange for challah french toast and watching the birthday girl blow out four candles on her Mickey Mouse pancakes.
She milked it big time. Kept asking us to say "Happy Birthday, Lainey" and smiling when we did.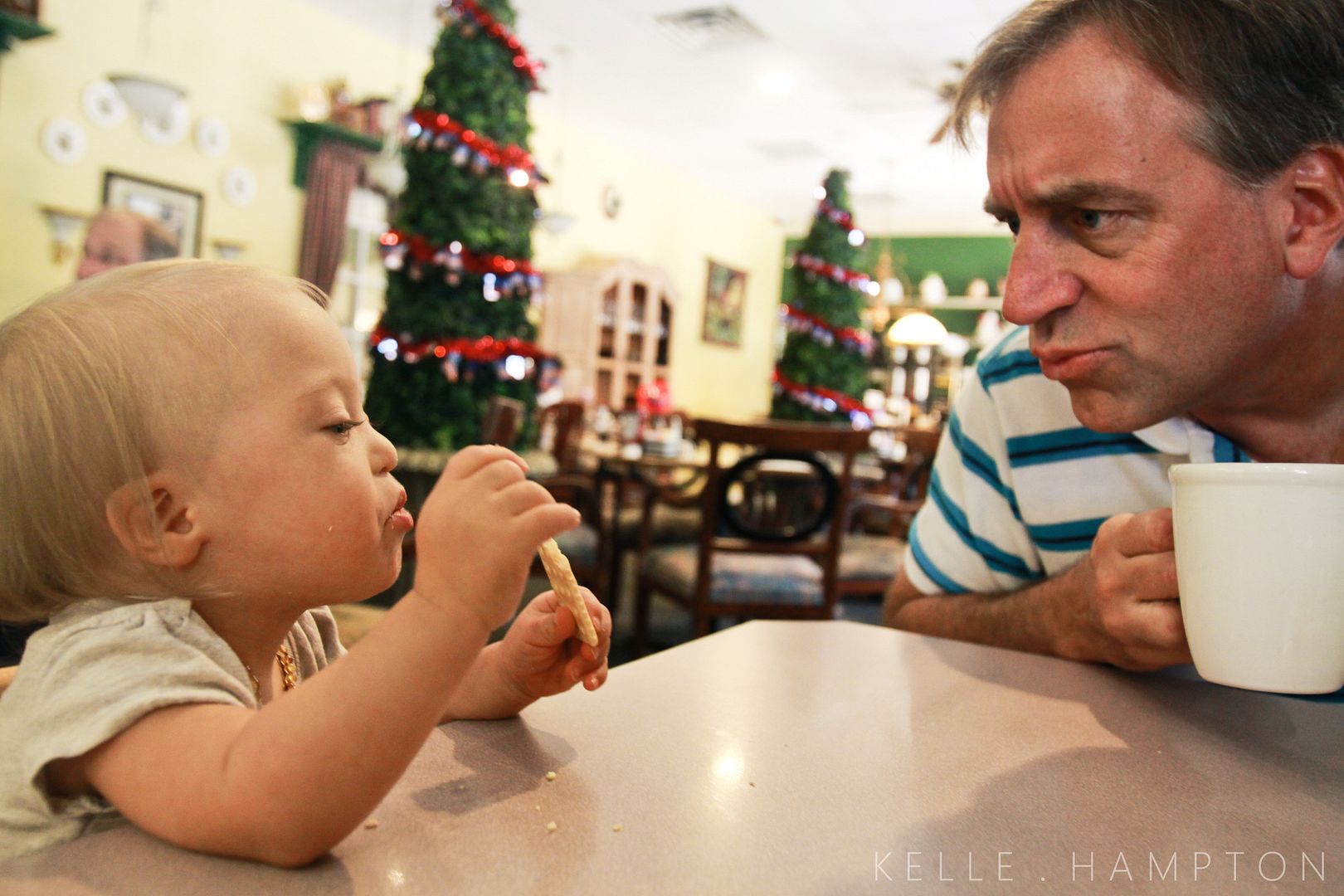 If there is a heaven, then someday when I cross over there, I'd like to think my moment of entrance will be experiencing again those precious minutes when I became a mother. To do it again–to transform from wanting, hoping, and trying to imagine what it's going to be like to actually experiencing it–reaching out my arms to cradle her perfect body, pulling her in to kiss newborn skin, feeling this gutteral lurch of a new love I couldn't quite explain–I'd go back a trillion times to feel it again if I could. I'd take the pain, the pushing, all of it just to remember again what it was like to be changed so instantly. To be overwhelmed by love in that way.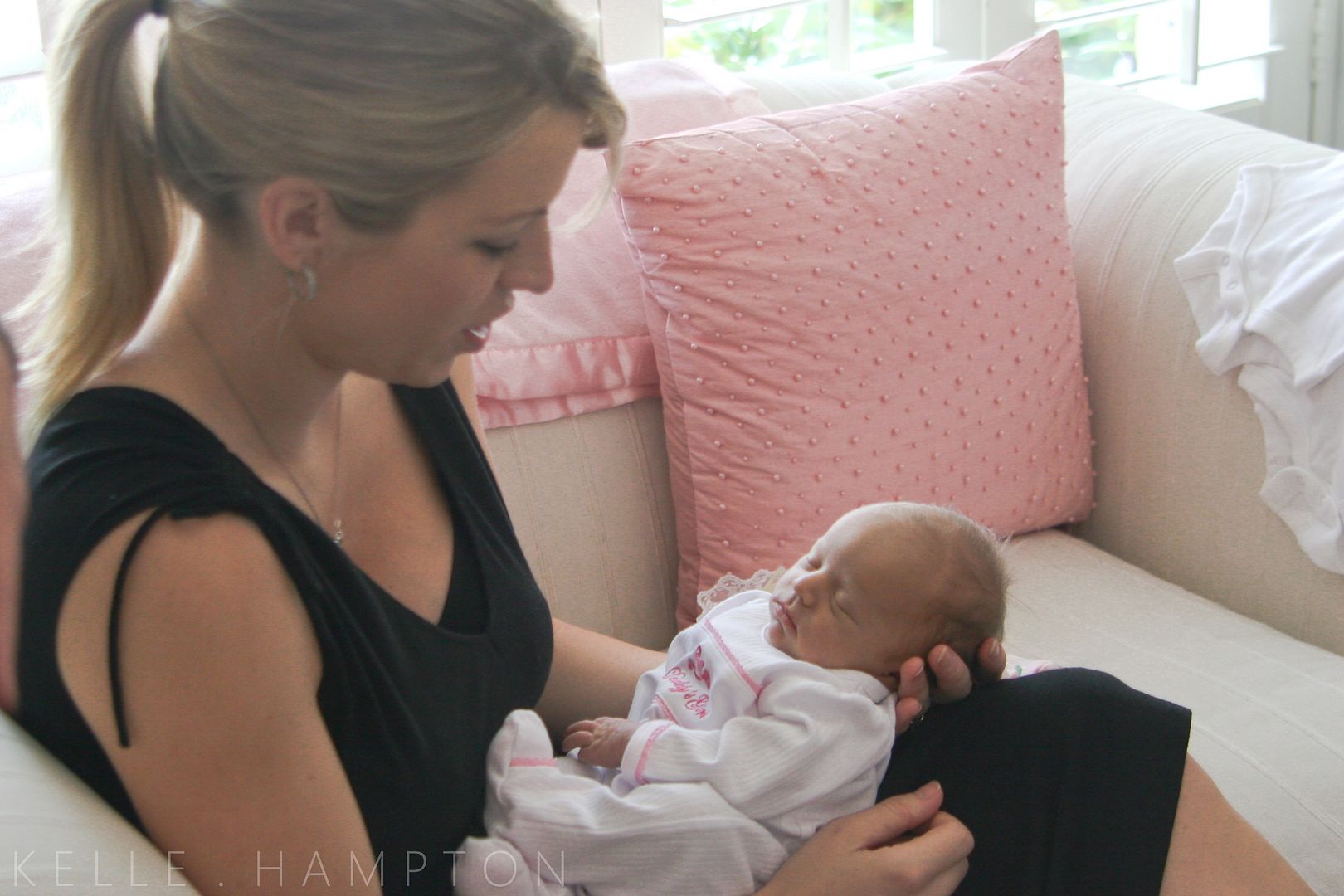 I told her the story of her birth tonight as she fell asleep spooned in front of me, and in the faint light of the moon, her little silhouette looked just like it did four years ago.
I told her about the day she made me a mama, and how she stopped crying as soon as she heard my voice. That's her favorite part of the story. Every time I get to that part, she smiles.
My, how she has changed.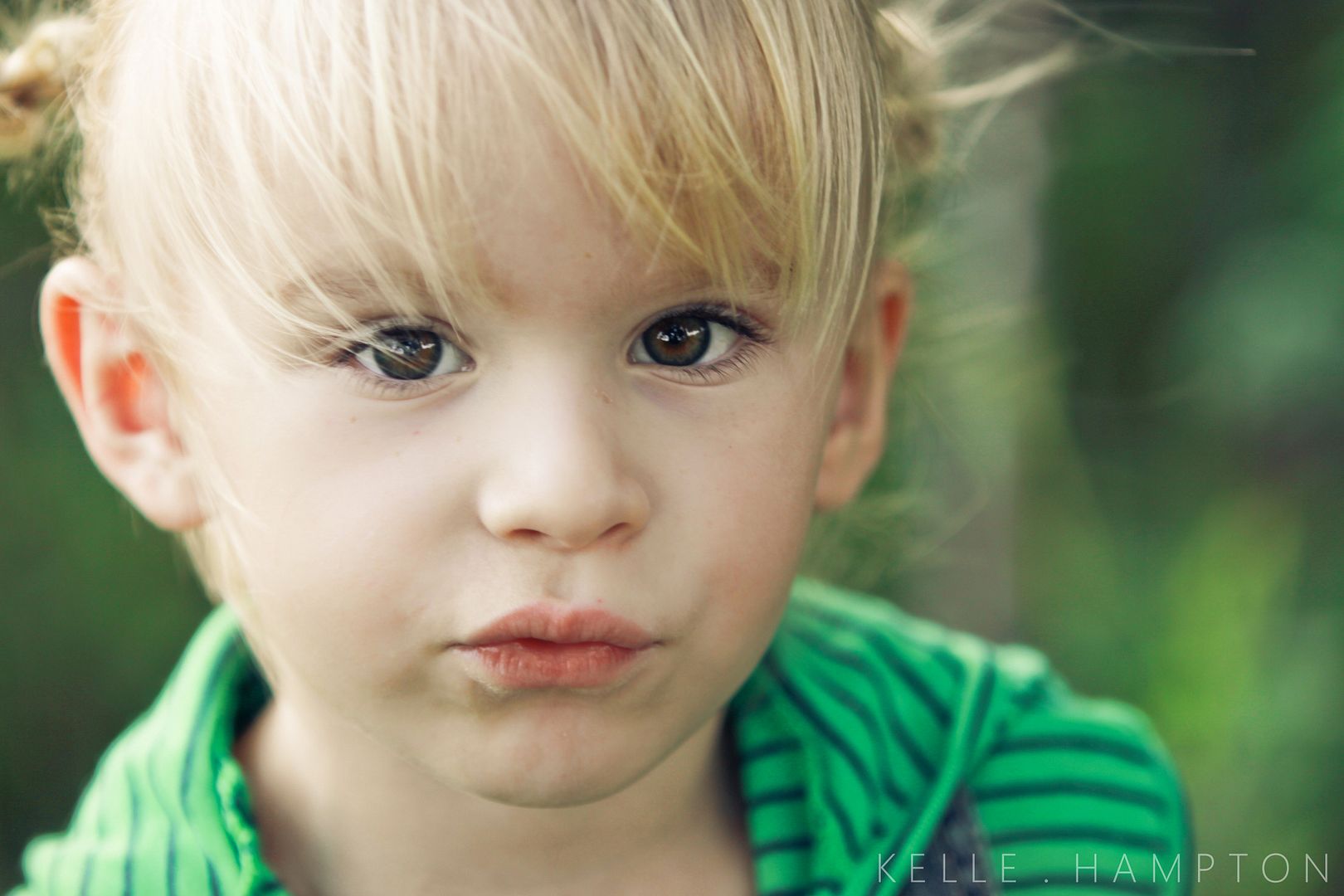 This year, our shy girl has braved a medley of new experiences–from ballet to human sling shot rides–and her confidence continues to soar, hidden at times but pulled from the reserves when she needs it most. Resourceful and intuitive, funny and free-spirited, she has grown into her own personality which, while predictable and undeniably hers, still renders surprises that leave us sighing with the bittersweet recognition that she's simply growing up.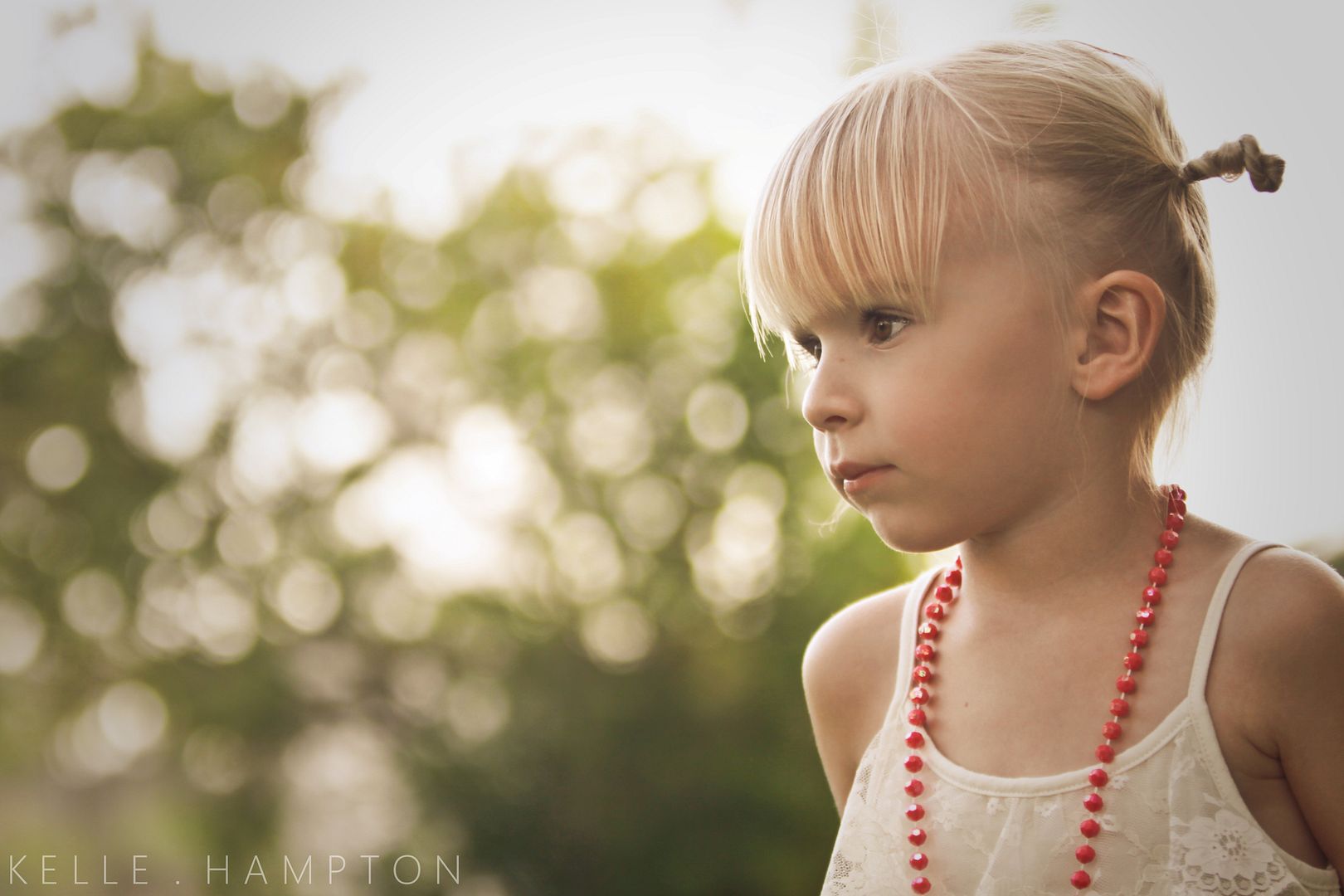 I love her faces.
There are times when I worry she feels lost in the cloud of special needs attention, but I think this less and less as I trust my instincts and they tell me she is fine. Because there's a whole lot of special that comes with the one who makes someome a mama, and I know she knows this. After all, she is four.
So tonight, we celebrated appropriately, whipping up her meal of choice–Mac n' Cheese, of course–and listening as she dropped the phrase "my birthday" into every other sentence.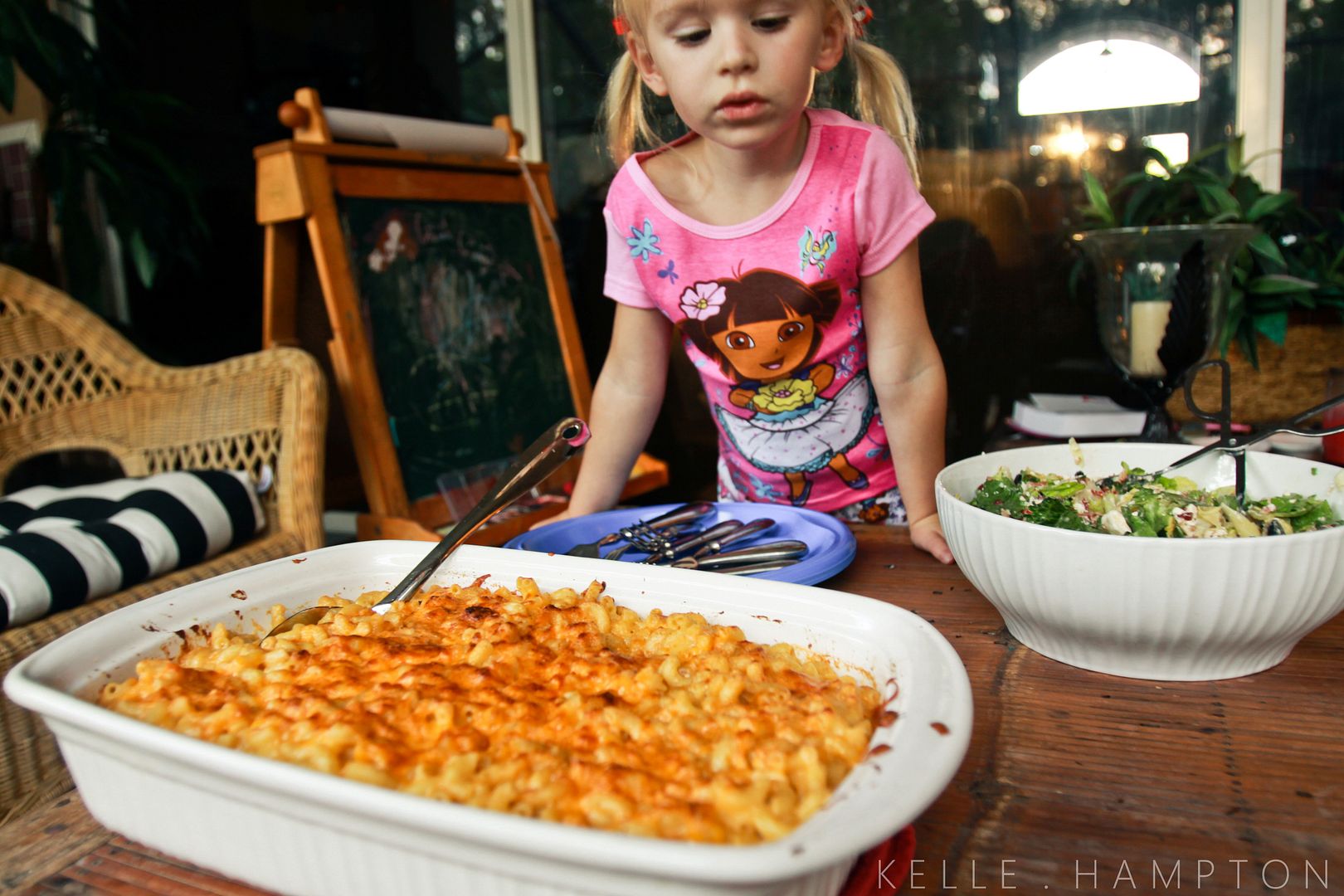 Her one birthday wish was to go to Walmart with Brett to pick out her own birthday cake (she's eyed them the last few times we've been there). Sending Brett to Walmart with Lainey though is like giving a mouse a cookie. They came home with a cake. And Dora jammies. And Tic Tacs.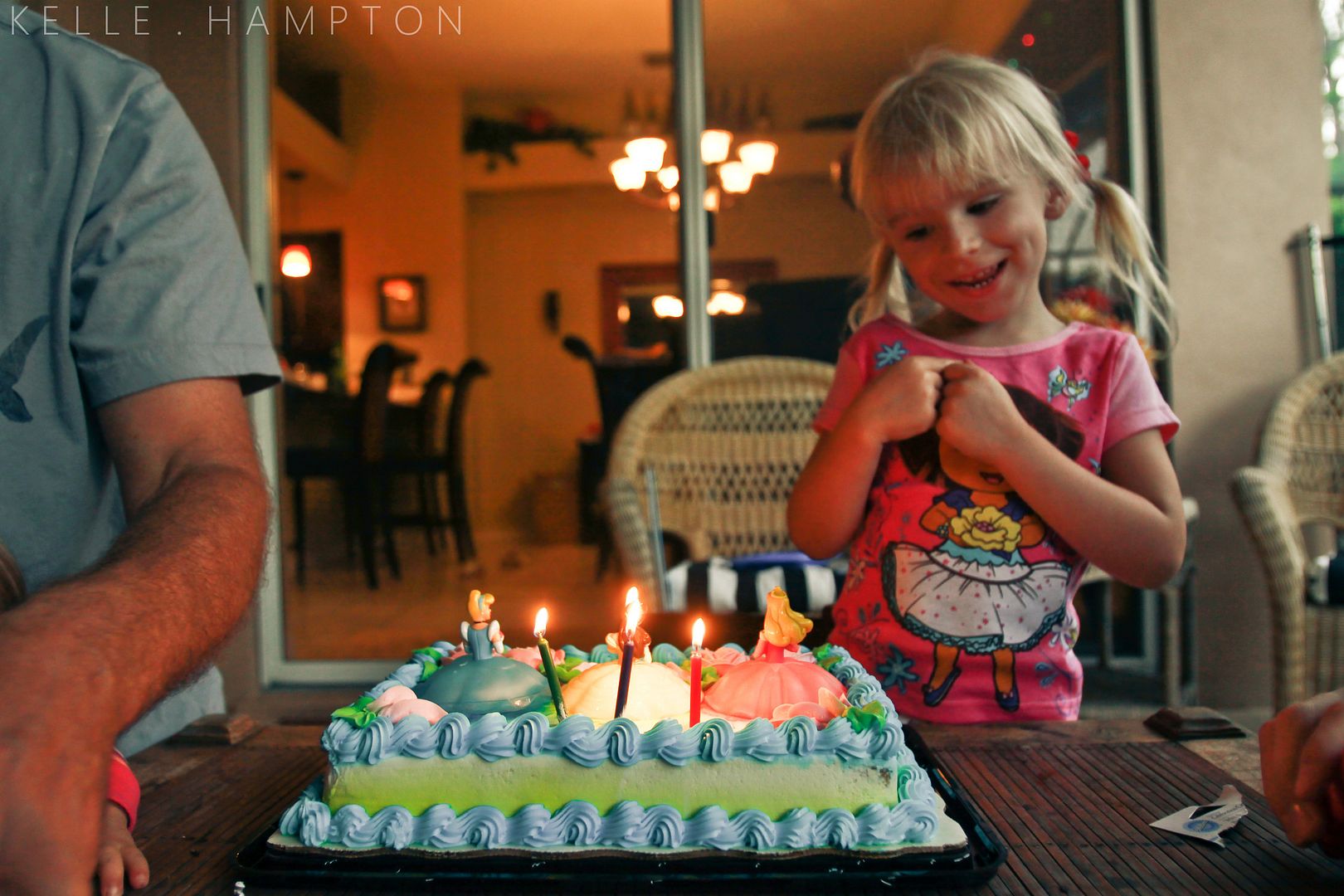 She was thrilled with her new scooter. Had to try it out with her new jammies and worked very hard to conceal her satisfied smile.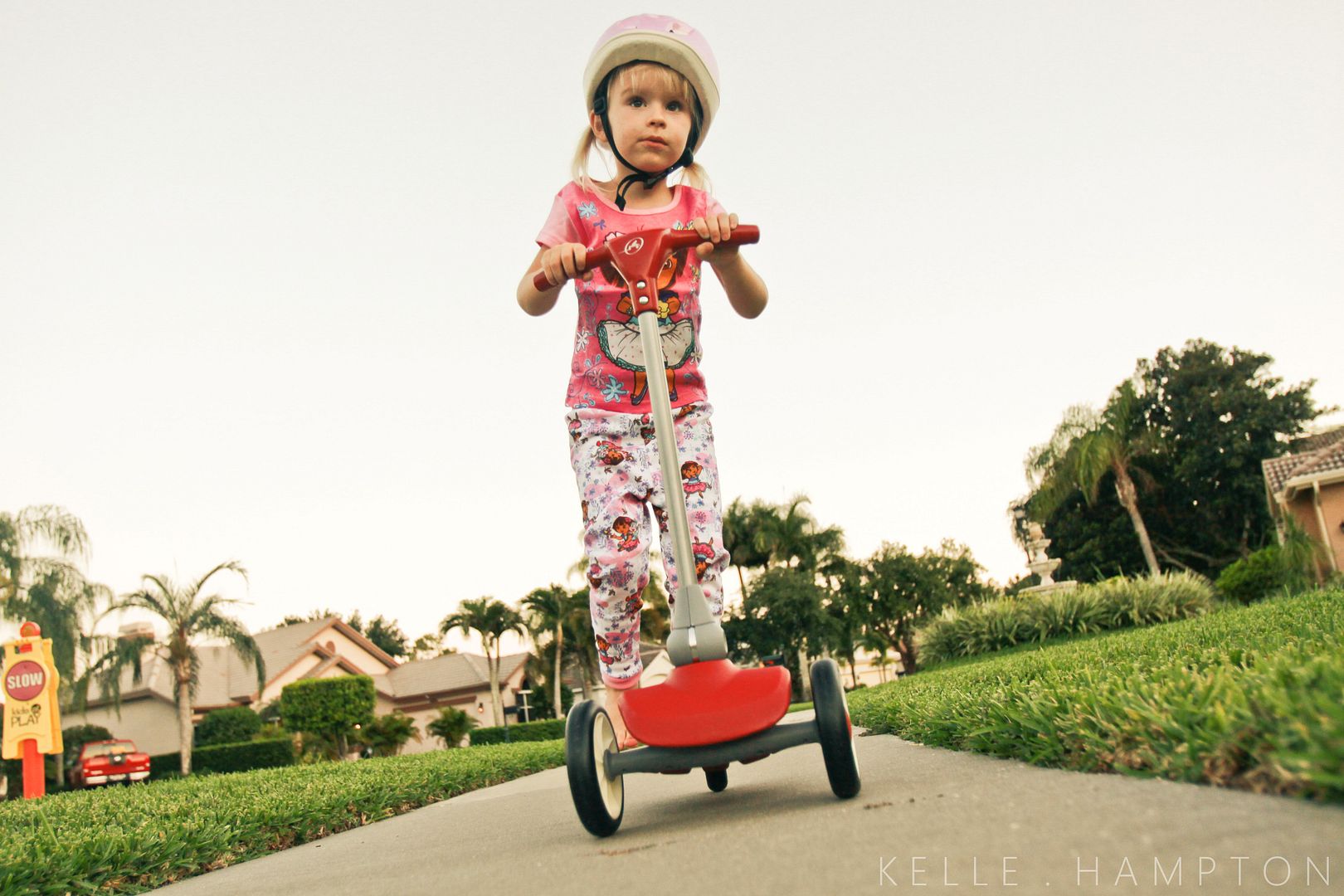 My first born is growing up, and it is a wonder to behold.

(Lainey turns two, Lainey turns three)
*****
I so enjoyed reading about all the qualities you love most about yourselves in the last post. They made me smile and think a bit more about things I'd like to change in my own character. Thank you for sharing.
The winner of the $100 Little Lesiw Gift Certificate: Comment #54, theenglishgirl: Love the sisterly hug, so real and tender. Must have melted your heart to see that. I wonder how many moments like that we actually catch??? Hopefully being present, not too many!
My ability to be a good friend. Even with my crazy road life, my friends mean the world to me and I carry them in my heart. Happy Birthday Lainey and Happy Birth Day Mummy! Congratulations, theenglishgirl! (do you have a British accent? because I love them.) Please send your contact info to kellehamptonblog@comcast.net, and a nice box of accessories will soon be at your door.
And finally, we're excitedly welcoming Piccadilly Circus as a new sponsor.
Their appliqued shirts are great for photos, make fabulous gifts, and are of impeccable quality. We love our felt initial shirts (I love the big yarn stitching!). And I have a thing for baseball shirts…especially after Nella sported hers.

My Pensive Sky wall (Behr paint for a couple who asked)
Use code "freeshipping" (one word, no space) for free shipping on your order, and one comment from this post will be randomly chosen for a $50 gift certificate, courtesy of Piccadilly Circus.
Happy Wednesday!