Lately, the sky has been less than cheerful, cast over rather with a gray haze that, if we're lucky, builds into an ominous blue in the afternoon. I like the storms, the thickness of the clouds, the sound of rain to rooftop.
It slows our pace and keeps us indoors except for the occasional brave outing we make, equipped with umbrellas and wellies, to the bookstore.
My girls love the bookstore. We hide between aisles of Dr. Seuss and Amelia Bedelia and chase Nella as she weasels between shelves, giggling and looking back to see if we're after her.
This shot was kind of accidental. I crouched down to get a shot of her shimmying away from me and happened to notice the book to my right. Ha.
We found our respective characters in a stack of Mr. and Mrs. books.
…and we finished our afternoon shopping for presents for Brett's birthday, an annual tradition. The rules are simple: We walk in Dollar Tree, I hand a basket to Lainey, and I butt out. No suggestions, no interventions, not even when it's a completely inappropriate gift.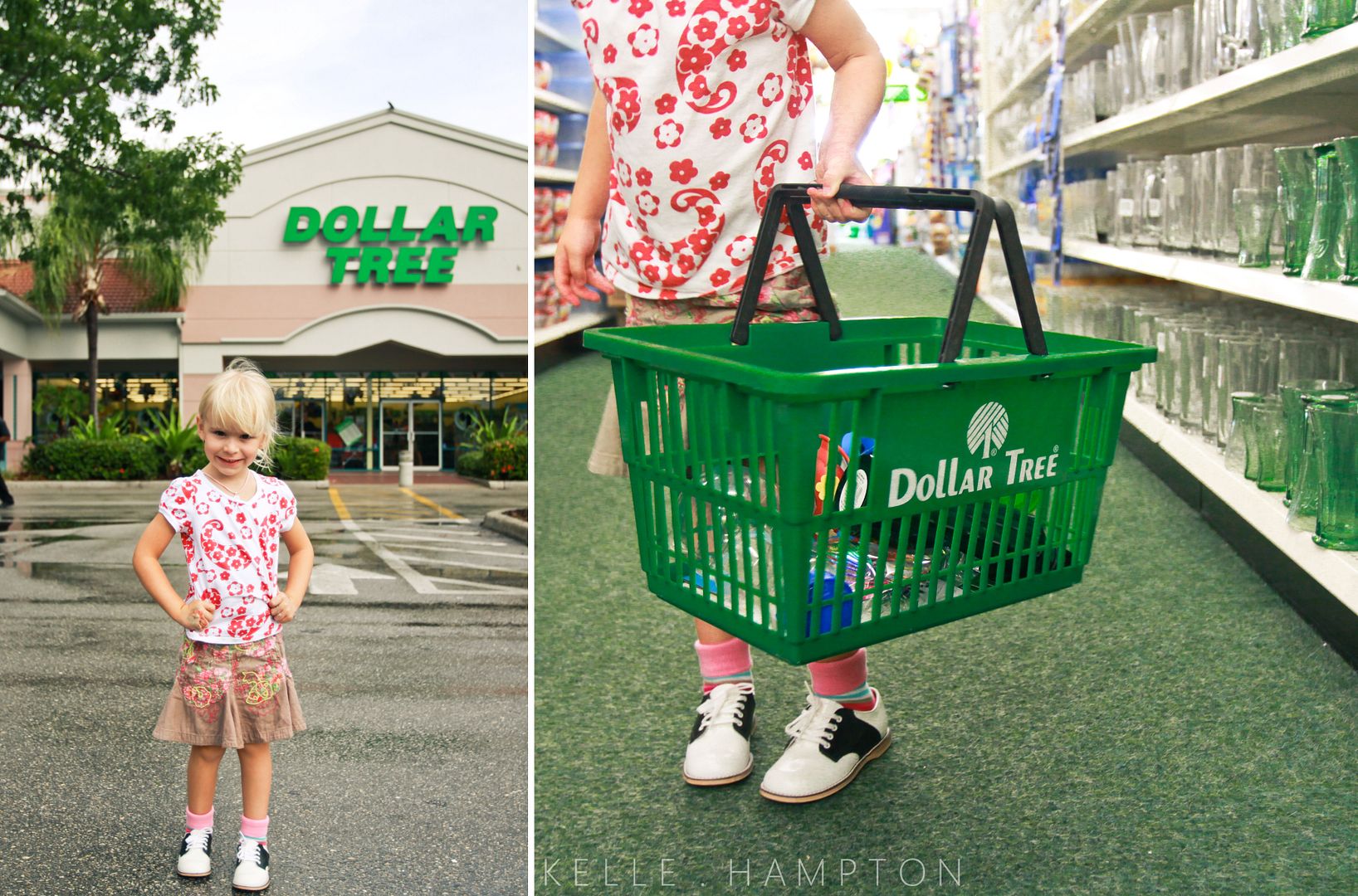 Like Lucky Charms strategically shelved at a toddler's eye level, this collection of porcelain shitzus screamed "Buy me."
She dropped two into her basket along with a silver glitter cell phone case, a light saber, a hummingbird feeder, a package of "I heart USA" yo-yos, some kitchen spatulas and my personal favorite, four sheets of Alleluia stickers.
'cuz Lord knows he's been wanting those anyway.
The card is the best. She chooses Brett's card for its pictures–dogs with wayward tongues or googly-eyed cats–definitely not for its appropriate wording.
My girl loves a birthday. Candles and songs and presents, she knows how to make them feel special. I know he felt special.
*****
Yesterday was a long day.
I was't going to write about it because I'm already over it, and looking back it seems a bit silly now. But it's important to me to be especially honest about Down syndrome on this blog. It greatly pales in comparison to the myriad of rich events and moments in our home and therefore, it fades to the background of our life, evident in my writing as well. But there are times where I remember, if but for a moment, the inconveniences and extra worries an extra chromosome brings. Yesterday was one of them. We started with a quick dentist appointment to check out some concerns in her mouth which led to a doctor appointment and, by late afternoon, I was vulnerable and anxious, reminded of all the increased likelihoods that come with Down syndrome. I sat in my car holding a script for a blood test, Nella asleep in the back seat, and I cried for the first time in a long time. It's not really about Down syndrome either. It's far more related to the searing vulnerabilty loving a child brings. Maybe we feel it a bit more when we have a child with special needs, but everyone feels it at different places along the journey. I love them so deeply, so fiercely, so wholly that the thought of them not being okay is more painful than that of my own well-being. There is fear in parenthood, and maybe more with special needs parenting. That fear never really disappears, and I'm well aware it exists. My job is to find an appropriate place for it, not to bury it completely but to manage it, to never let it outshine our zest for life and adventure. Sometimes, it's good to go there. To think about the what-ifs and sympathize with the families that do experience this reality. And it's uncomfortable. But I am becoming familiar with the beautiful process of ups and downs, ebb and flow, victory and defeat. They depend upon each other. We wouldn't know defeat if we didn't have victory to measure it against, and we wouldn't understand that breath-taking happiness is so wonderful if we couldn't compare it with lesser days of disappointment.
From the parking lot of the doctor's office, I drove straight to the grocery store with one goal in mind: I wanted sunflowers. So, while my girl slept in the back of the cart, I loaded up the front with a vibrant bouquet of happiness.
This morning, things are better. Nella's spark has returned, and we're pretty sure she has a little virus in her mouth, nothing to do with Down syndrome which is generally the case. No biggie.
****
June concludes today and consequently, my June challenge. I learned that getting something done is far more achievable and enjoyable if the goal is shared. If you make it fun. If you give yourself a break once in a while.
I missed some days of running. There were a few days when I had great intentions, lacing up my running shoes, planning my course, pumping up my enthusiasm. But it didn't always work out. Nella needed me, Brett was out the door, Lainey requested a partner for sidewalk chalk art. I may not have made it past the driveway these days, but looking down at my tennis shoes while I chalked out an ocean scene or pushed a wagon, I smiled knowing just because I wasn't out of breath or timing my feet to hit the sidewalk cracks on the downbeat of Billy Jean, it didn't mean I didn't accomplish my June goal.
I pushed myself. I learned something. I instilled a new passion to continually raise the bar and to accept that falling back is part of the game. It's how you pick yourself back up that really matters.
I am up and running today. Tomorrow is a new month, and I will face it ready to run.
*****
July will be delivering several sponsors I'm really excited about. Stuff I love and want to share. One of my favorite jewelry stores, The Meg Shop, is back today. Remember my favorite earrings? Her store is stocked with many more like it as well as unique handmade necklaces and bracelets, all generously priced. Use code "Enjoy10" for 10% off your order. And one comment will be randomly selected from this post to win these earrings from The Meg Shop:
We'll be back tomorrow for another post.
Happy Day.
If you get BYU T.V. (we do), you can watch Nella's story along with two other beautifully inspiring stories on Fresh Take T.V. tonight at 7:30 p.m. (check your listings, this might be different for time zones).
Here's a sneak peek from the Fresh Take blog or check out yesterday's preview post.