The photo trumped words for way to begin a Friday post.
Just when I'm dropping terms like psychological pre-programming, as if poor Florida couldn't live up to my old Midwest's performance during the summer/fall shift, Florida got all pissed off. "I'll show you," she said. "You wanna compare me with Michigan? Fine. I'll have the last word."
And then she did. Florida, with her kaleidoscope skies and warm salty waters, had the last word.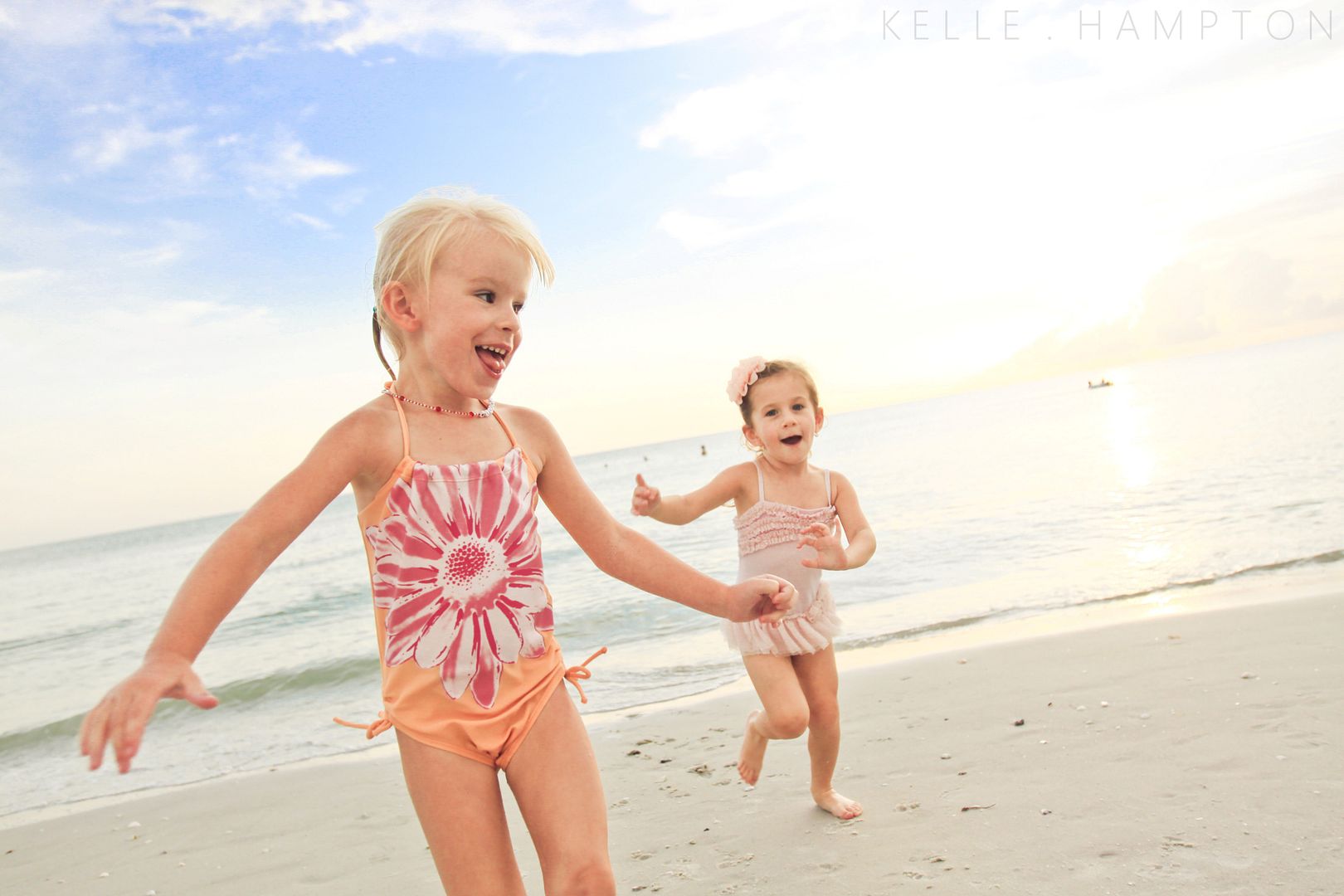 She doesn't like to be challenged, that Florida. She'll pull out the big guns.
Bam.
Bam.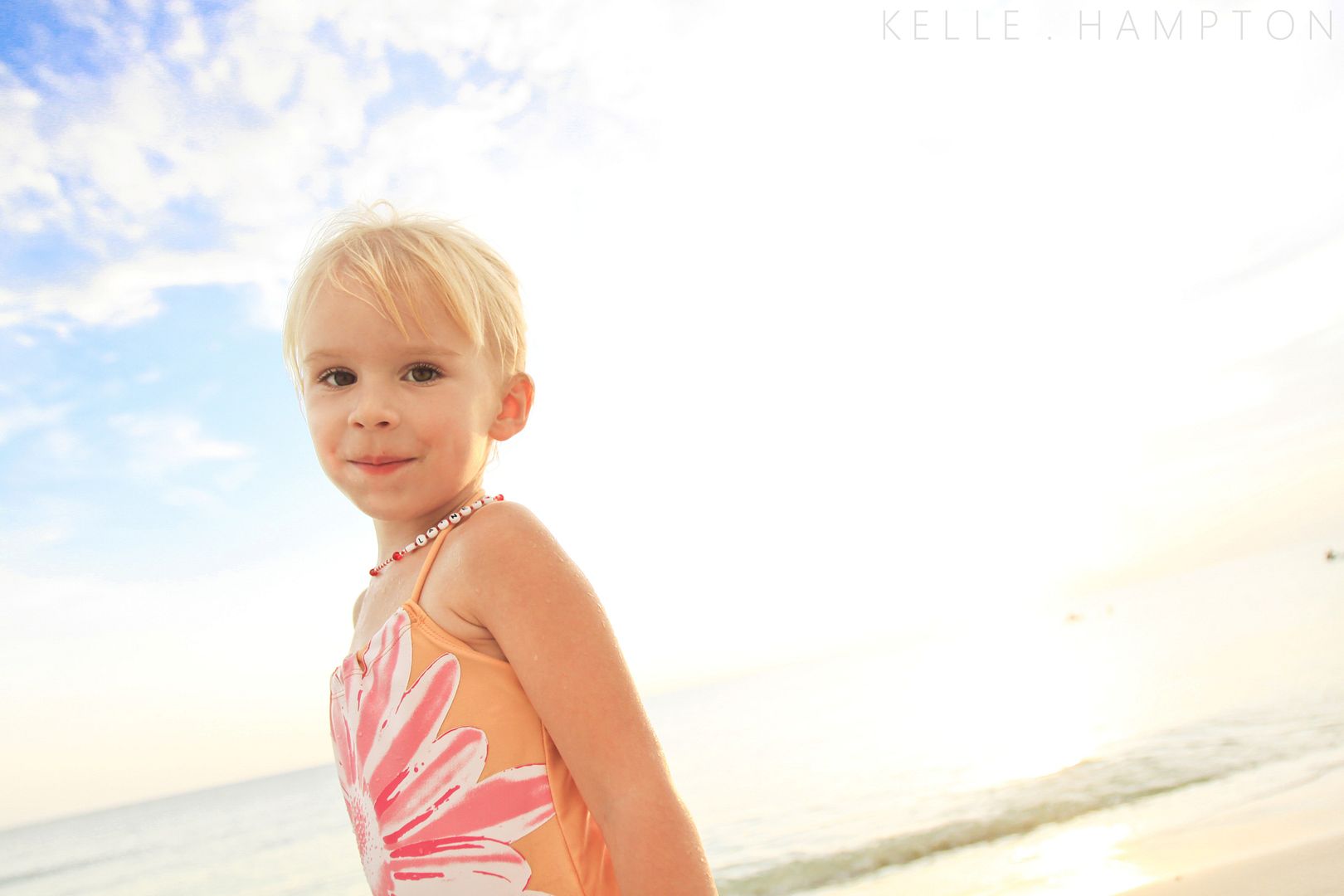 Welcome to the gun show.
Last minute trips to the beach are the best. When you're tired and the number of tile squares covered in toys and melted popsicle puddles outnumbers the clean ones. When there's nothing to make for dinner, so an attractive alternative is to ditch. Text a beach all-call, burn rubber out of the driveway and head out from under the cover of gray clouds toward the open air of Florida's pride and joy–her welcoming coast. She has 1,350 miles of it to share.
And she has no problem showing off.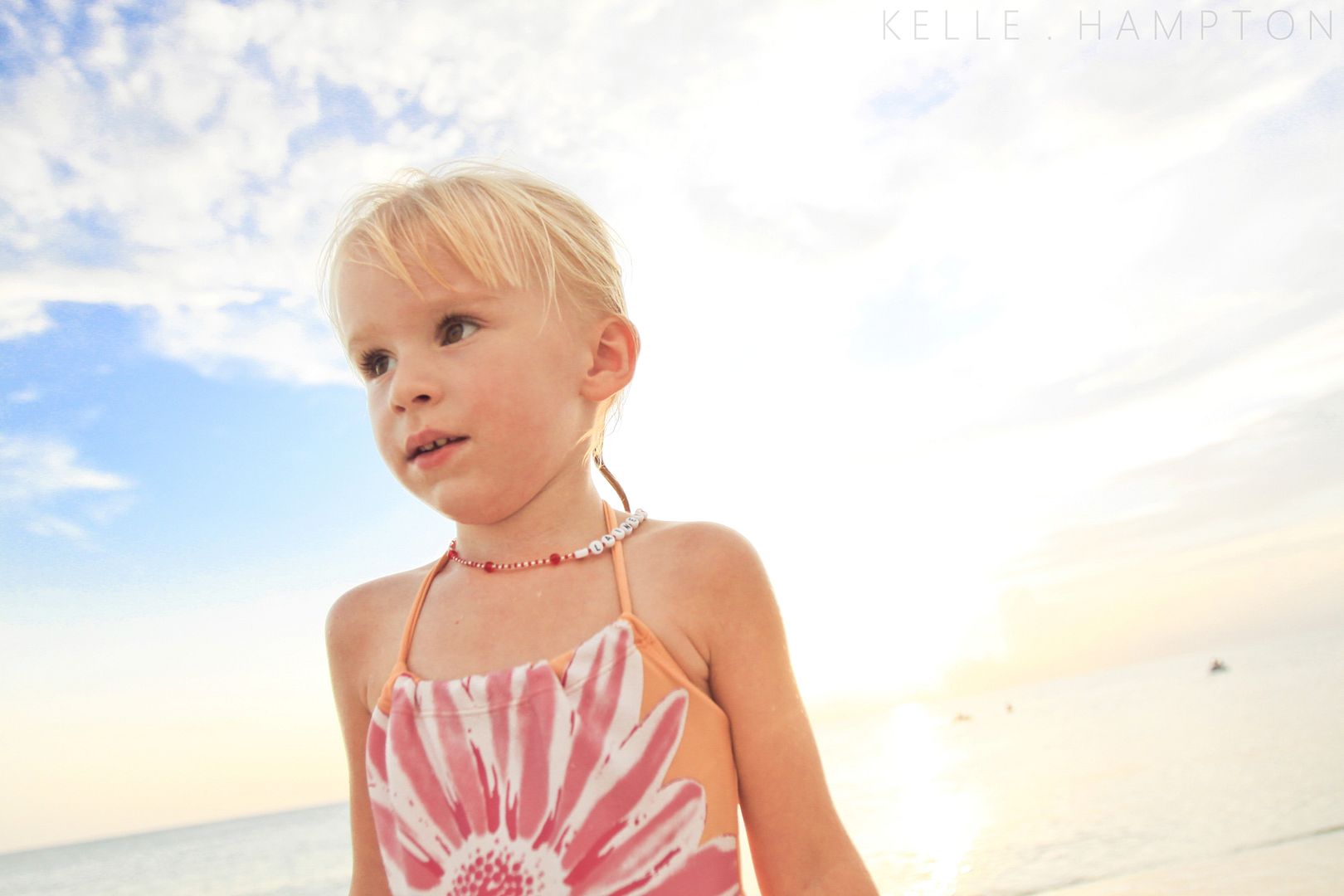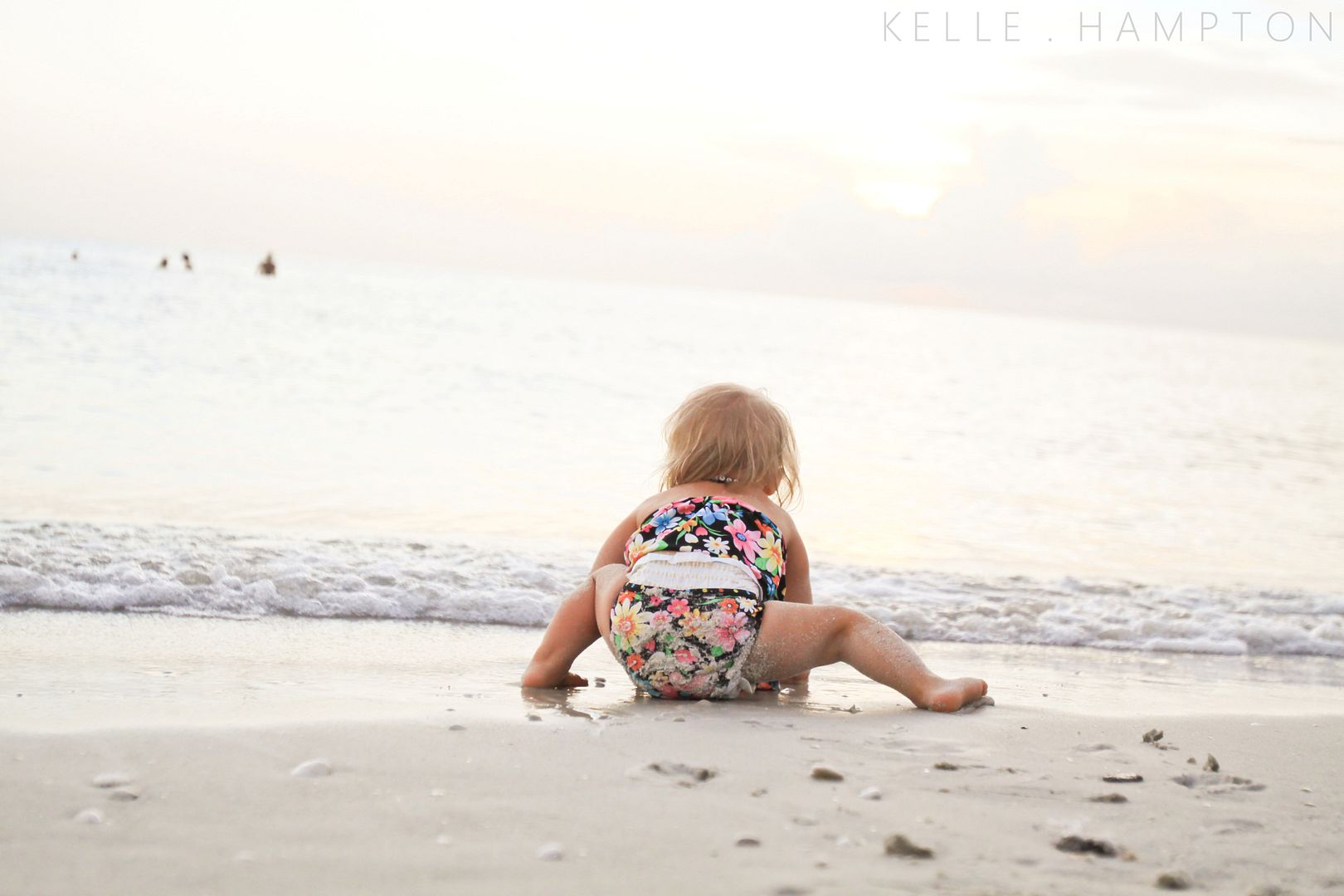 The Voyage of the Sea Turtle: Every time she made it to the water line, I'd run to rescue her from the drop off, pulling her waaaaaay back to our blanket. But she'd start again, with the determination of a baby sea turtle making his greatest life journey. Eyes on the prize, legs a shovelin'. She made this journey maybe thirty times and never tired.




Lainey's been mastering the art of the post-bathing turban towel for about a year now. That last twist is hard, and it always fell but she's four now and she has it down. Welcome to womanhood, sister.
I like to think that a trip to the beach is like drinking kale shakes for breakfast or getting one of those foil-wrap sweat cleansings. The combination of salt and sand, sky and sea–it's immune-boosting, of this I am sure.
We talked about nothing much. Traced shapes in the sand with our fingers. Filled holes with buckets of water and watched as puddles slowly dissolved into dense, wet sand. We waded in the shore, up to our shins, and then ran back to the blanket, kicking sand so it glued to our skin like a sugared donut. I swept small shells out of Nella's mouth, chased her crab crawl down to the water's edge, and floated with the big girl because she was brave and wanted to go far enough where her feet didn't touch the bottom.
My friend Andrea had one request. After the sun slipped into the horizon, after the post show of layered scarlet clouds, right as I turned to shake blankets and gather lost pails and shovels, she asked, "Can we pack up and then sit and stay until it's dark?" Which I took to mean "Can we extend this happy hour to a full-course dinner of buttered crab legs?" To which the answer is always yes. Hell yes.
So we stayed. We made seats for the kids from coolers and upside-down buckets and, in the black calm of that quiet beach, we told them a story about a secret party that happens late at night where the beach comes alive and crazy seagulls dance a jig. Thanks to Andrea, the latter part was acted out and now I'll never look at a seagull the same again.
Buttered crab legs are best followed by ice cream. Also known as, I can't let a good party end. So, well past the girls' bedtime, our evening had an encore at the old DQ down town.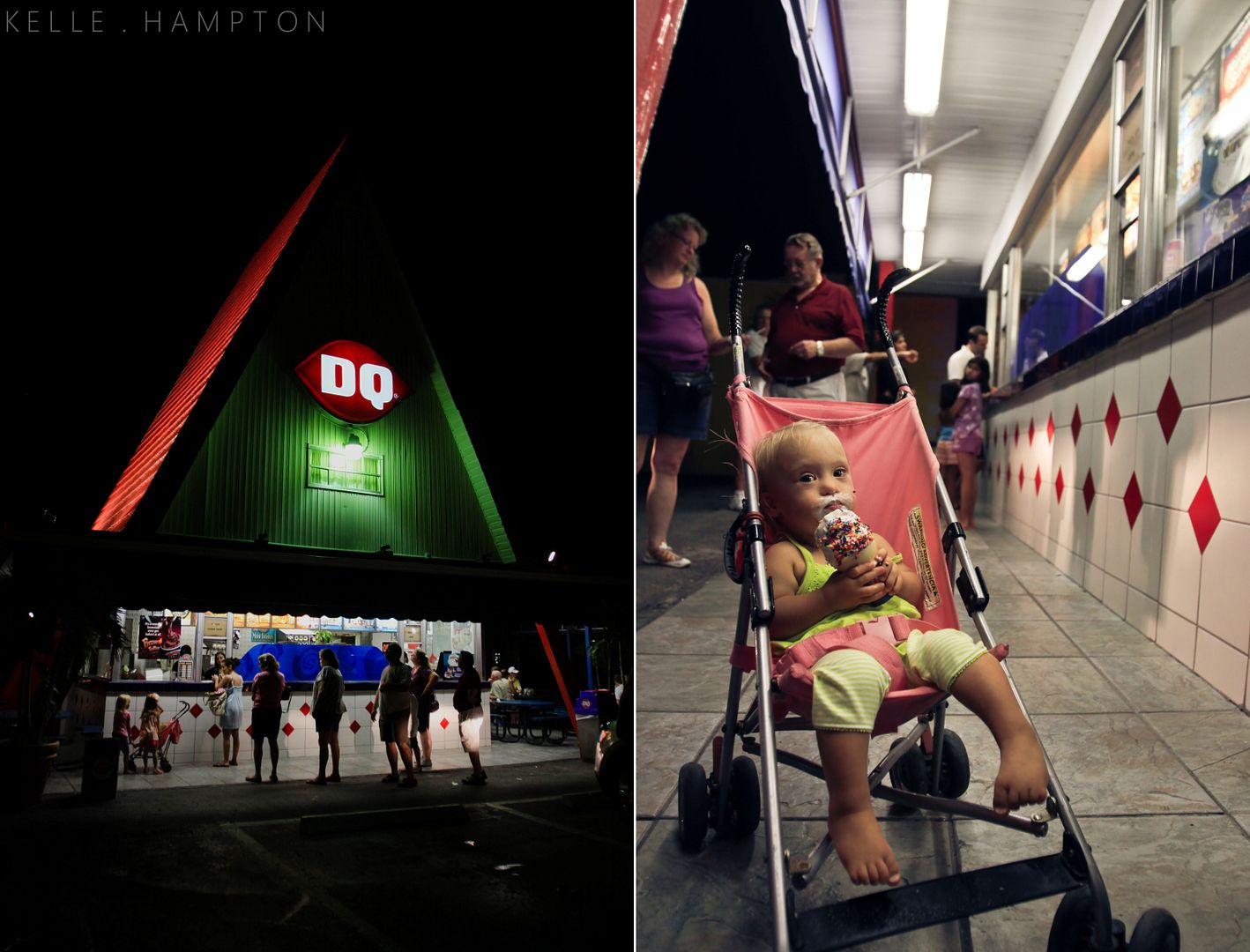 It was the epitome of a hot summer night.
The best way to do DQ with a baby is to go for it. Bring a pack of Wet Ones and let them live their one wild and precious life in a big sticky mess.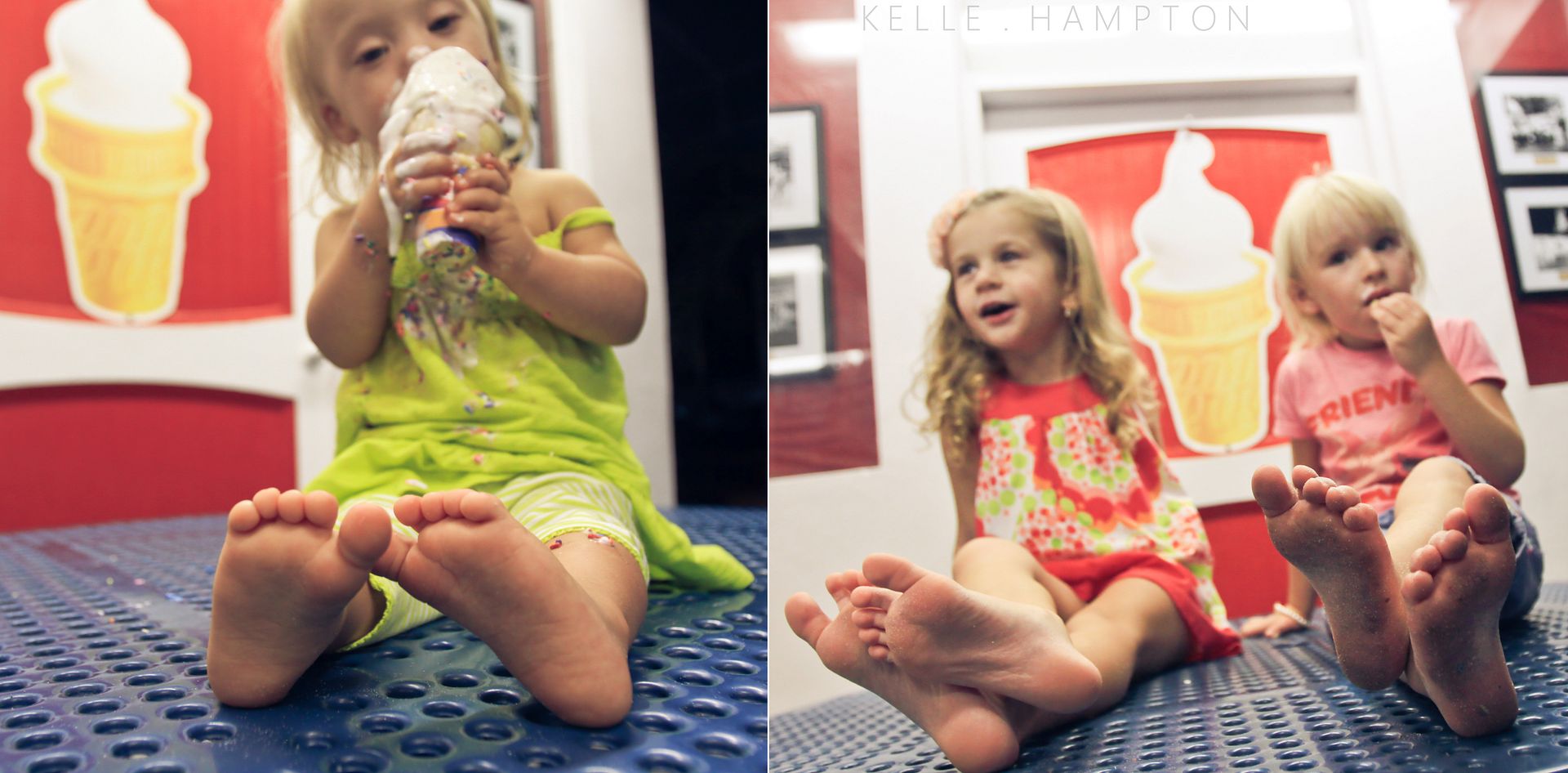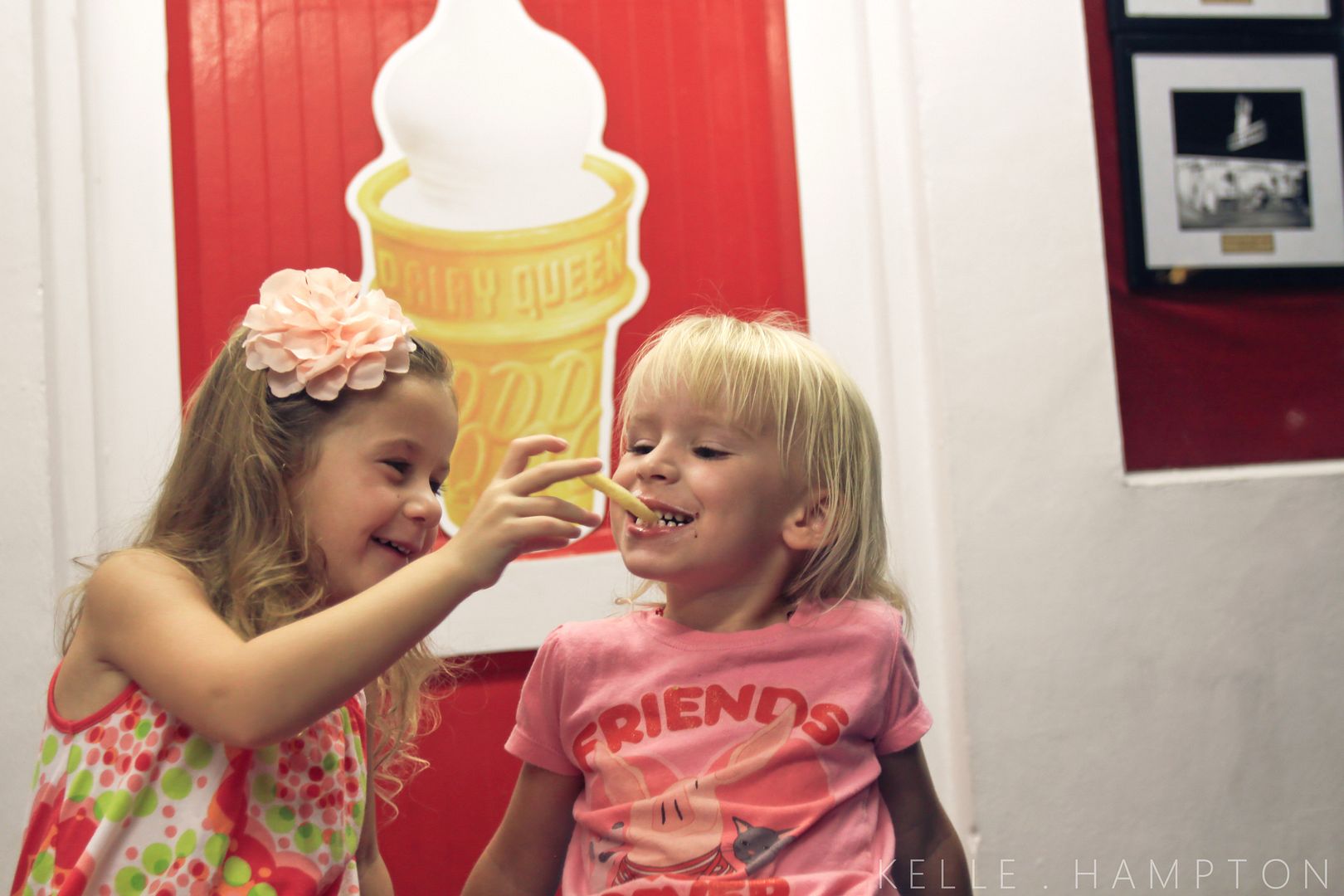 So, yes I may yearn for imaginary season shifts next month, but deep in my bones an appreciation for balmy air laden with sea salt has grown. Where 1,350 miles of coastline promise warm nights, bare feet, and Dairy Queens that stay open all year long.
*****
Friday Photo Dump: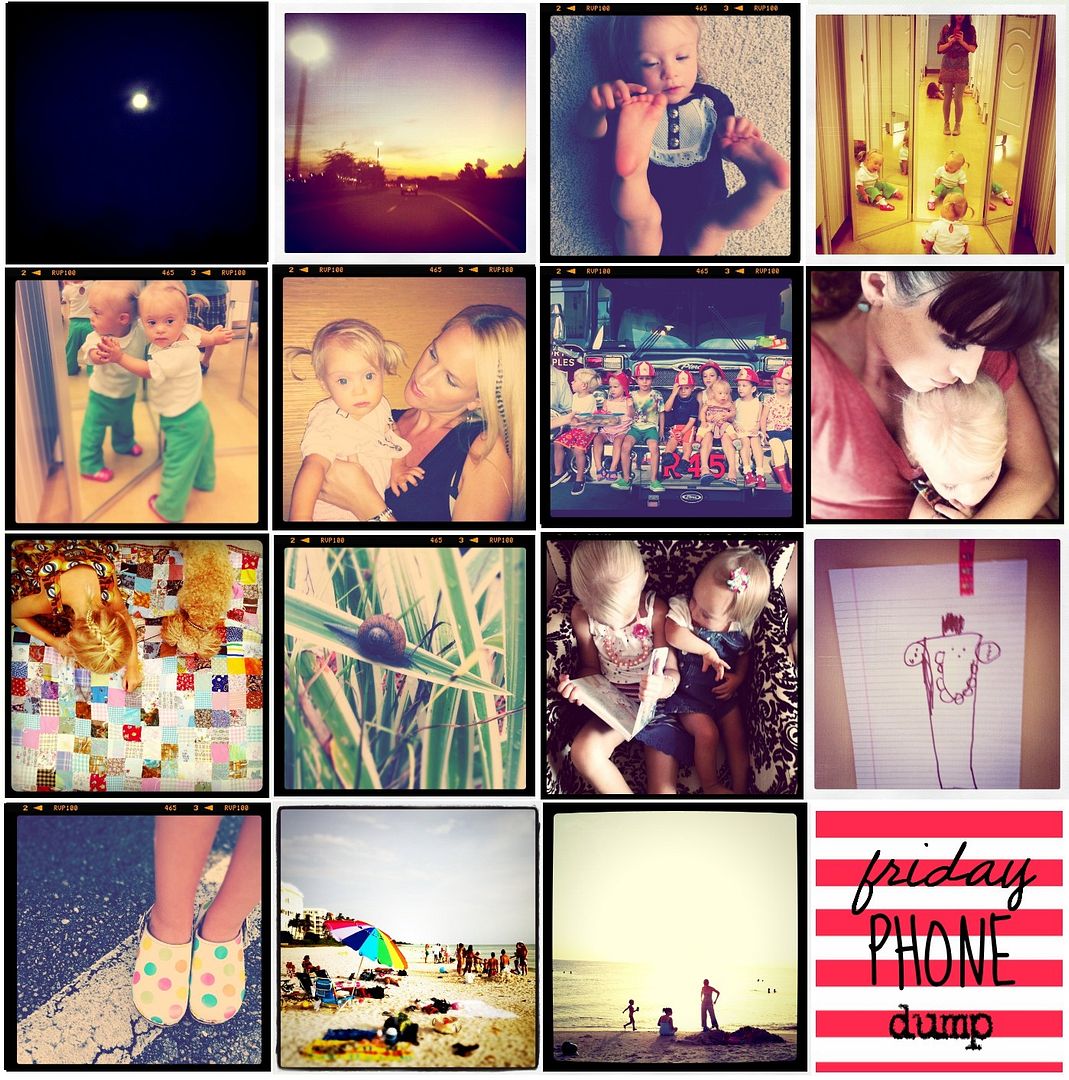 *****
Winner of the Mountain Aven Baby $25 gift certificate: Comment #233 (Yay Melina!)
Melina: Hi kelle! This post makes me want to clean my house, take my dogs on a big park adventure, and arrange a cool BBQ on the beach with my friends. So I'm going to go do those things. Thank you!!! Xoxox Melina
Melina happens to be an excellent writer whose blog I've enjoyed for a while.
Melina, send me your contact info to kellehampton@comcast.net and you can pick out a gift for someone you love.



*****
Also, last chance to use Code KELLE10 for 10% off handmade natural body products at Heal My Sole.
Happy Weekending!
Bam. Gun show, baby.