I just wrote five different sentences to start this, erased them all and realized…it's Friday. Fist pump, high-on-life, run-through-a-field-of-daisies Friday. This weekend is crazy–all good crazy, but still enough to create those moments of walking around looking for my phone when I'm talking on it. I once found a sandwich bag in our refrigerator with a jolly rancher and a dollar bill enclosed in it. And today, I called my children by the wrong names and sent the wrong e-mail to the wrong person.
I will be back this weekend to talk about the good crazy.
But for now, I'll leave you with four little things I'm enjoying.
1.) Imagination
Week two at Miss Lulu's House of Gaia.
There are no rules. Such an open, welcome place to paint what you want to paint, say what you want to say, dance how you want to dance.
It makes me smile. And want to be more involved in our community and art and education.
2.) Driveway Party
Last night, as temperatures slowly dipped toward their current coziness, we gathered on blankets with friends in the driveway and watched our kids.
Many more of these to come.
3.) Crackle
Dreaming of our fireplace looking like this soon:
We woke up hunting for sweatshirts and slippers. Just how I like it.

Lainey's cozy hat from our friend, Angee, who makes beautiful crochet goods for littles and mamas. Check her out!
4.) Friday Phone Dump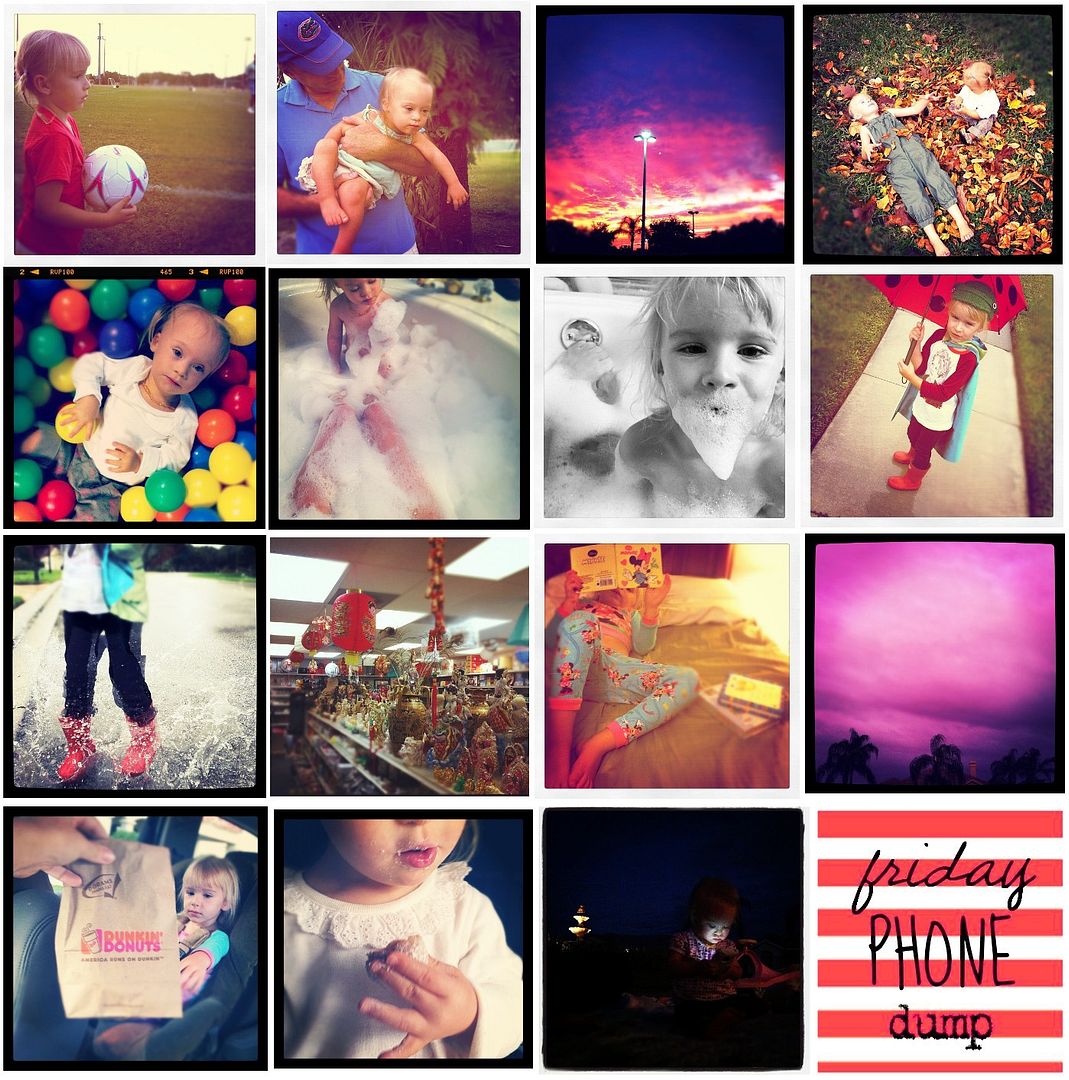 And now, tell me…four things you are enjoying right now?
Happy Weekend, Friends.
Don't forget, Locals. Naples Buddy Walk is tomorrow morning. Registration starts at 8:30, Walk at 10:30. North Collier Park on Livingston Road. Hope to see you there!