Well, hello there.
I started writing this post at 4:39 this afternoon with plans to furiously tap my keyboard, cut and paste some codes and hit publish by dinner. It's 9:30 10:05 11:50 now. Between then and now, I got distracted–folded laundry, made a quick dinner, took the girls for a night light walk and finally laid in bed sandwiched between two sweet bodies until their chests steadily raised and settled with the peaceful rhythm of deep sleep.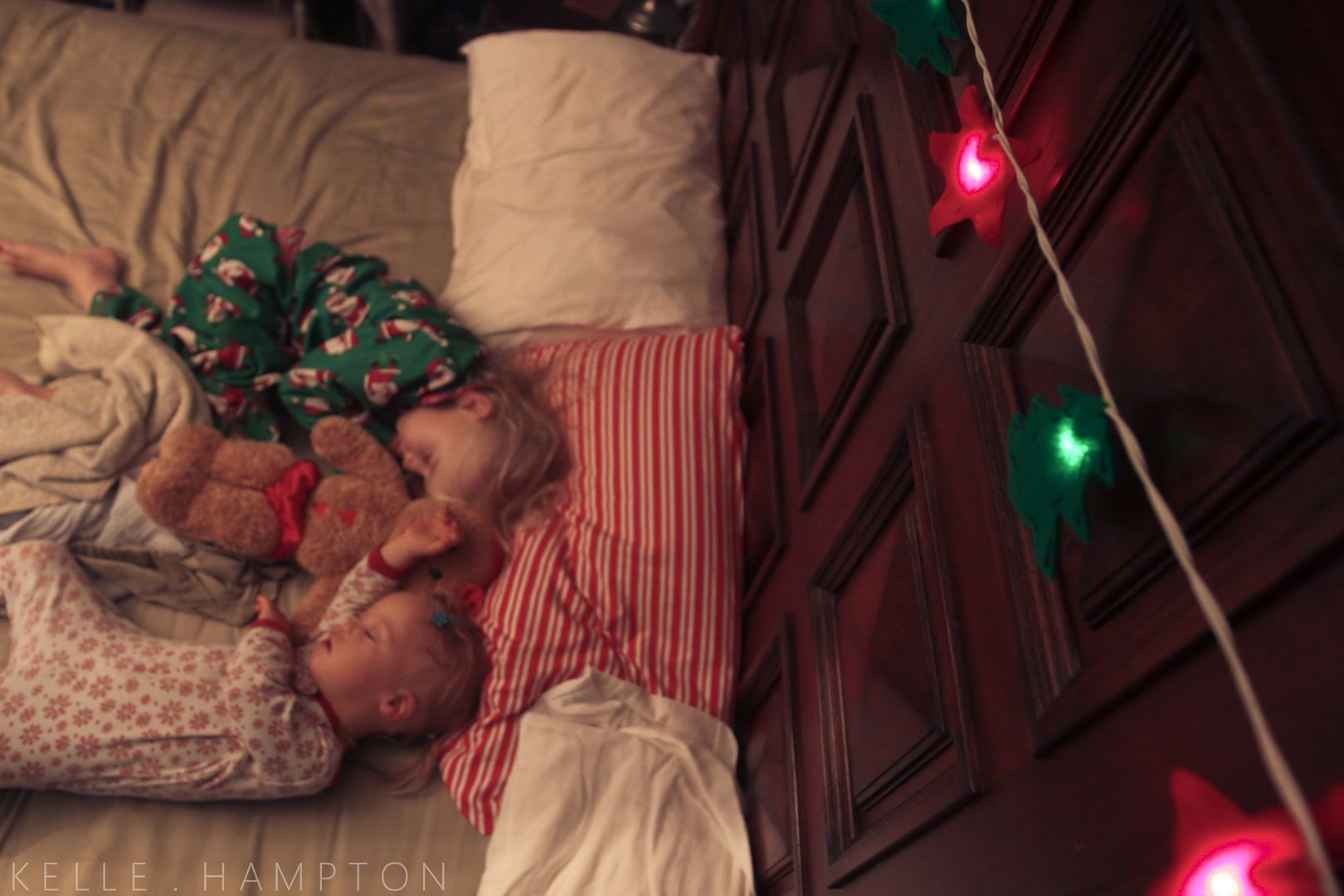 Really though, I went to write several times today but didn't feel it.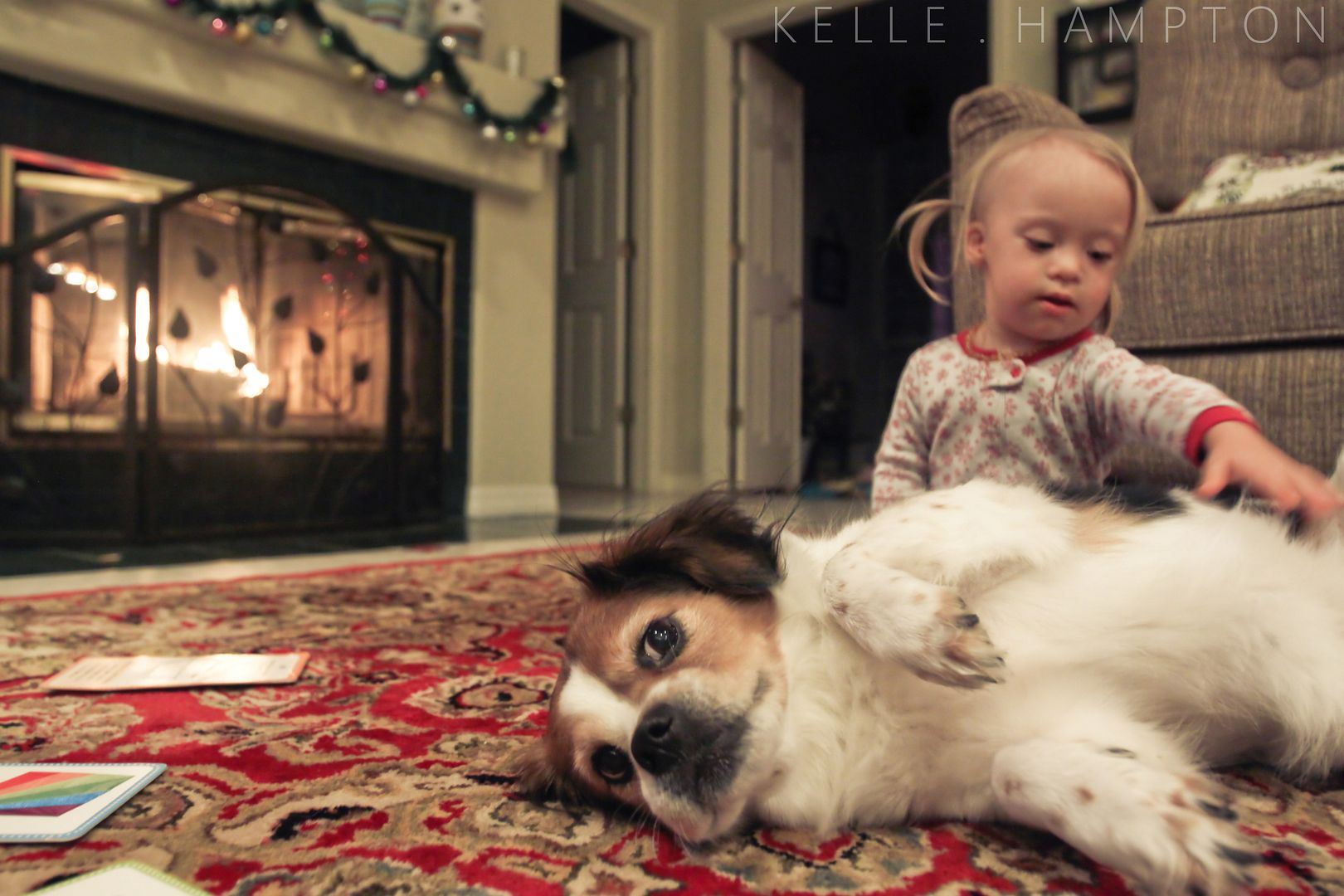 I like the way it feels to write when I'm inspired. I like to clean my house when I'm in the mood–savoring the way hot water suds when it hits lemon oil in a bucket or forcefully scrubbing mad circles on the bathroom tile because, at that moment, the world will not go on unless my knuckles are bleach-burned and that tile is spotless. I love to cook when my kitchen's clean, dinner music is streaming, my favorite apron is tied around my waist and I'm two wine sips away from calling all my friends and telling them how much I love them. I like to dance when the roof is on fire.
You can't always wait to feel it though–at least that's the antithesis that must be stated to add validity. There are things we have to robotically do whether we feel it or not. Pay bills, work, wake up with crying babies, pack diaper bags, put gas in the car.
But to feel it? To act on a flame that ignites and propels us to think, smile, move, dance, sing, love, write, run, breathe deeply–it's so different. A short burst of inspiration, feeling, passion–it can accomplish more than hours of robotic output. And when you feel it–deeply–the product is undoubtedly more glorious.
My sister and I talked a lot about feeling it this weekend. She called three times the past two days reporting her house was nearing disaster zone but claimed she didn't feel it yet–the burning urge to clean. And I get it. We laughed, justifying our similar behaviors with the fact that we'd come around and when we did, it would be good. And then we went on–as we always do–analyzing our tendencies, backing up into childhood and what makes us tick. Which is about the point Brett interjects, "Oh God, sister therapy" before he walks away, laughing.
We arrive at the conclusion (justification) that being motivated by feeling it is powerful. It comes with its drawbacks (Sorry Boss, I know that report was due last Tuesday, but I'm not really feeling it yet), but the rewards are mighty.
I find myself feeling that Come Alive-ness more often now. I don't know if it's age or experience or perhaps conditioning–seeking out a hit of inspiration wherever and whenever I can find it because I know what it feels like to have it…and I want more of it. It's why I take walks at night with the girls, throw things in the car for a last-minute sunset, blister myself on a hot glue gun to create something special, wear red lipstick, hang half a million twinkly lights for my girl's magical night, or close my eyes and almost cry when the first ballerina hits the stage for the Overture on a Nutcracker date with my daughter. I feel inspired.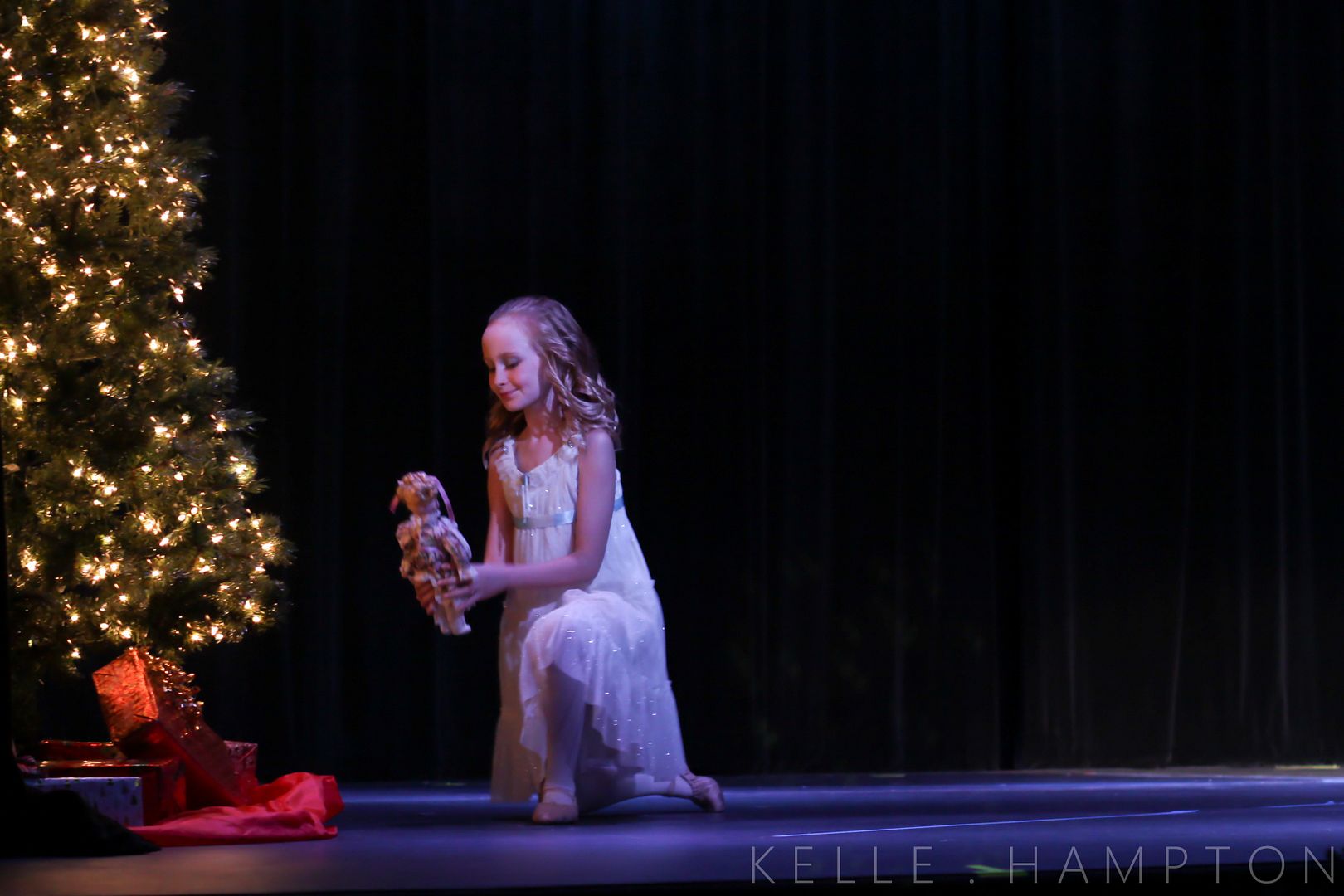 It was special and we treated it as such. Fancy clothes, a high bun with ribbon, a spritz of shimmer perfume, and a purse to carry her chapstick, a plastic dalmation, two nickels and a penny.
We chose a community production this year, performed at Big Arts, a small theater full of character and nestled between City Hall and the Historical Museum on Sanibel Island, an hour north of us. It was cozy and authentic and perfect for a little girl's first trip to the ballet.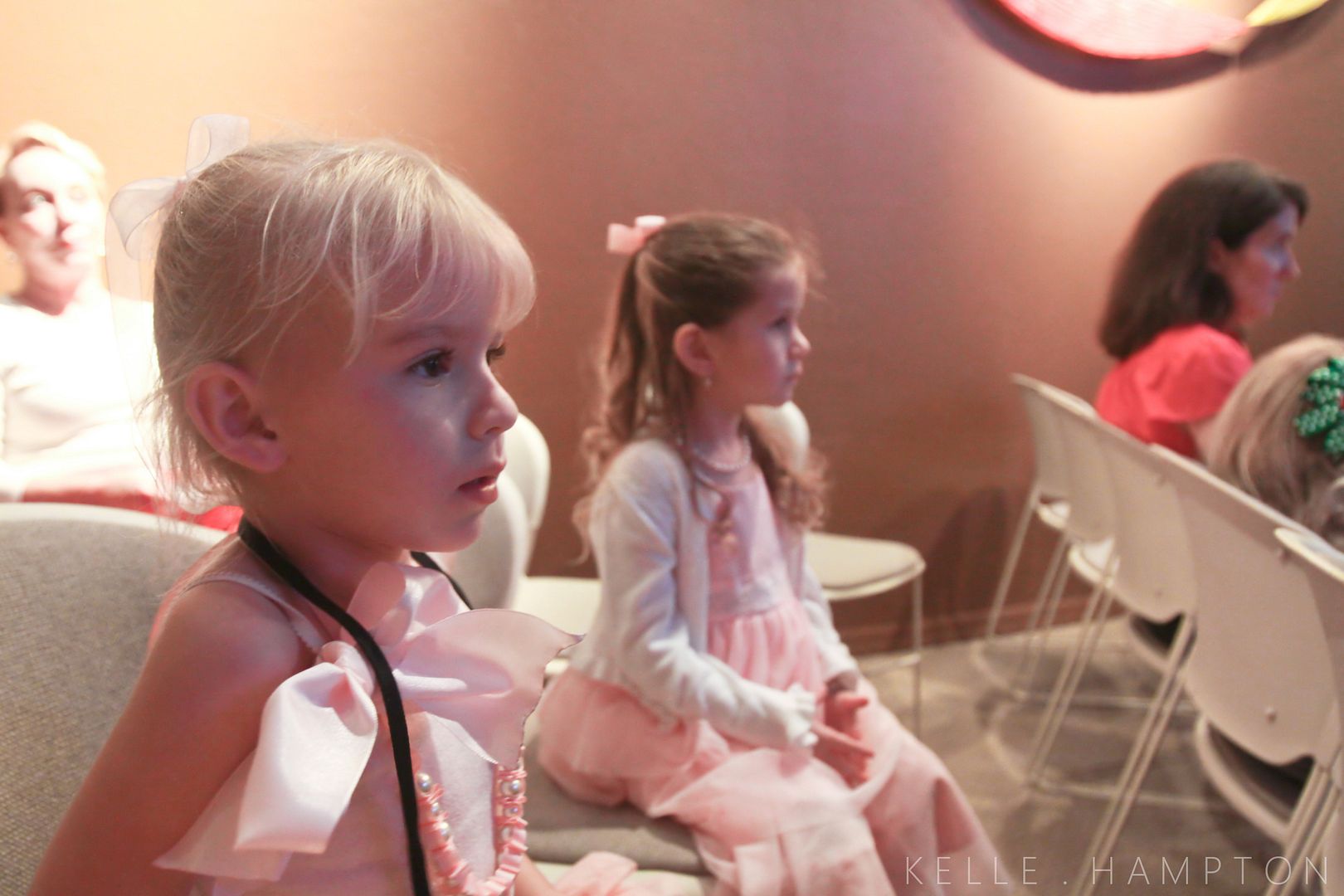 For all the times I've seen the Nutcracker, none was as lovely as this–because I have her now. And another her at home who will someday be big enough to come along.
And if listening to Tchaikovsky and watching lithe ballerinas glide around a Christmas tree doesn't ignite the Christmas pilot light (ahem–flaming torch), then I don't know what will.
Maybe sparkly little angel girls holding candles. Be still my Christmas heart.
There. And the rest of the weekend…
A Florida Santa:
A Sunday waffle breakfast:
A short rain that created enticing puddles:
Cookie Stealer:

She loves to use her Sweet Seat as a chair…perfect height to prompt walking. Order by Wed for Christmas delivery.

Night Light Walks:


Big Smiles: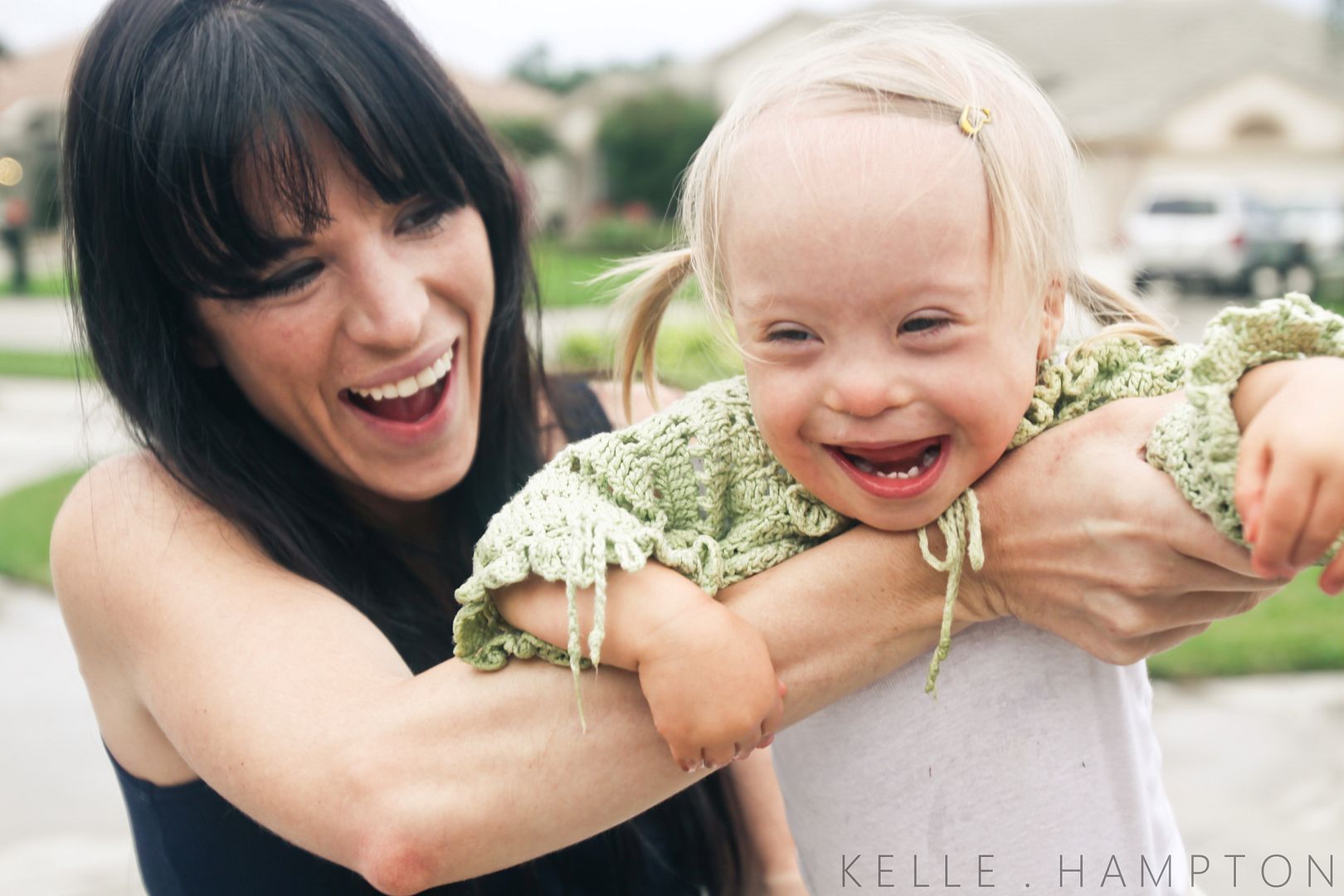 Doesn't she look like Mama here?
The following call to my sister last night:
Me: "I've made too many decisions today. Tell me, please, what do I want to do? Climb in bed and call it a night, or make peanut butter cookies? Seriously, you have to decide for me."
Sister: "Make the cookies."
Me: "Good. Thank you."
And that, my friends, is feeling it.
*****
Introducing my new accessory love, One Delightful Button, who joins in sponsorship this month.
One click into this shop and you will be delighted with their selection of pretty and colorful accessories.
From vintage-inspired to clean and simple, One Delightful Button offers eye-catching earrings, cufflinks, bobby pins and more, all at a price you can afford.
My favorites: Marigold Earrings, Houndstooth Earrings, and the Scrabble Cufflink. All make great stocking stuffers!
Use Code "kelle" for 10% off your order.
*****
And returning sponsor, Heal my Sole, is back with some great new products and some old favorites. Heal my Sole began with an idea to create an all natural foot scrub that worked. It succeeded and grew into a natural product business that now offers a large range of homemade body products including lotions, scrubs, lip balms (coconut lemongrass, my favorite!), and now personalized soy candles. All candles are hand-poured, richly scented and made with the highest quality natural soy wax.

Our apple clover candle smells divine
I am missing a Michigan December a little less with our new woodland retreat fragrance spray–all natural and very fairly priced.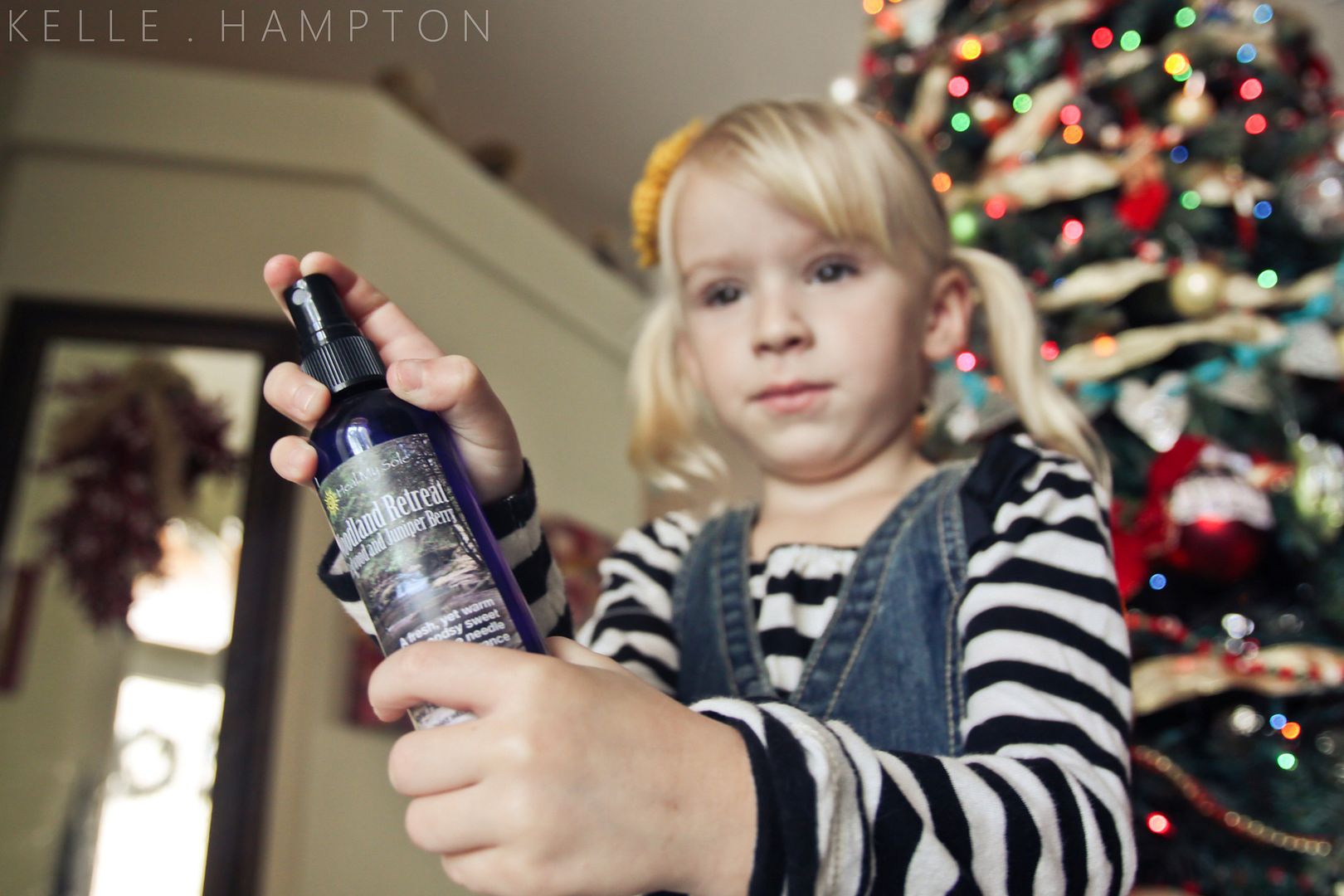 One comment will be randomly selected to win a free candle and $20 gift credit, courtesy of Heal my Sole.
*****
Happy, happy week to you all. Popping in tomorrow for some more holiday lovin'.