I had a photo shoot last night for some family friends. I haven't done a shoot in a while, and last night's called for a little drive–a quiet, hour-long straight shot down 951 to a serene beach on the southern end of Marco Island.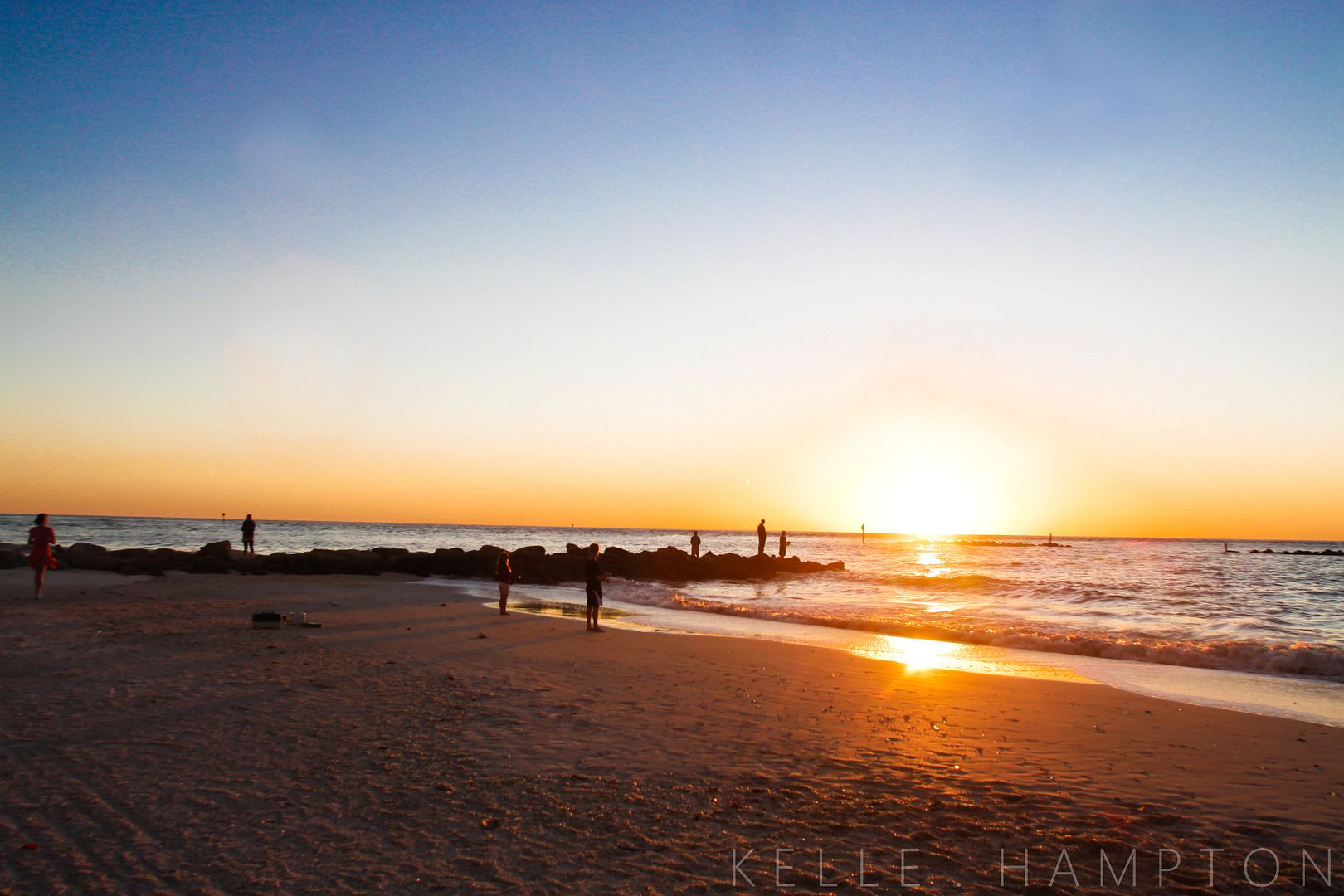 I realized ten minutes into the trip–once the traffic lights grew sparse and the feeling of being "out there", away from the hubbub of familiar surroundings, settled in–I needed this drive, appropriately timed right when my year is coming to such a definitive close. I also realized just how much I love having my birthday at the very end of the year. For all the eye rolls and sympathetic "God, that must have sucked," I've received upon telling my birth date, I can tell you, an end-of-the-year birthday ain't that bad. In fact, I smiled when I woke up early this morning to find a text from my friend in the hospital: "Our little angel was born at 3:21 a.m. 7 lb 5 oz. Perfect and bald!" it said. This sweet little sister shares my birthday, and I can't wait to tell her all about December 29th, the end of a year in more ways than one. That's like two conclusions in one book. Reflection squared.
Now that Christmas music has been properly disposed of (R.I.P., dear Bing–we'll reunite next year), my drive last night consisted of different tunes. Loud ones. Motivating ones. Anthems that had me slapping the steering wheel and twisting the rear view mirror just long enough so I could face Thirty-two at the end of its glory and bid it goodbye with a ceremonious application of red lipstick–Toast of New York, to be precise.
I've been reading old posts the last couple weeks–my way of rolling up everything I've learned this last year and storing it properly before the new "furniture" arrives. I read through everything I wrote the weeks after Nella was born, and I cried, humbled by my vulnerability then. As much as the time that's followed has been such an exponential slope of growth, I miss some of the brokenness that existed in such a raw emotional state. Don't get me wrong, I'm perfectly content not having some life-changing obstacle to face, thank you very much. But there is a part of me that recognizes the importance of being broken, of never knowing too much, of being so vulnerable that the possibility for transformation is breathtakingly real. I don't ever want to lose that–not at thirty-three, not at forty-three, not at eighty-three.
From all of that–not just the last two years, but the important thirty before them as well–I've learned that every year brings more experiences, more layers, more character chiseling–a gradual metamorphosis into a better, brighter, wiser, more compassionate being. And that fact alone makes birthdays and new years thrilling. I whole-heartedly embrace Thirty-three today.
And, as traditional ceremonies go, I write a little ditty on my birthday of what I've learned this year.
With no further ado…
1. I learned I love In 'N Out burgers.
2. I finally learned, after years of messing with my hair and attempting blonde that turned into gold/orange/butt-ugly-bronze, my mom was right. Pick a color and stay. It's been three years now, and I can say with certainty…Hi, I'm a brunette. For good.
3. I'm learning to stop apologizing and disclaiming things I say. It only weakens a statement.
4. There is nothing so time critical that you can't stop for ten minutes and play with your kids.
5. You can never ever say "I love you" too much.
6. I've learned not to push away uncomfortable feelings. Embrace them. Learn from them.
7. I like dressing up. It makes me happy. Skirts, cute heels, red lipstick, hats. It's art to me, and I do it because I like it. I used to make crap up like "I had an appointment" as if I had to have a reason to wear a cute blouse. You know what? Sometimes I wear them in my house. On Saturdays. When I have no place to go. Because it makes me happy.
8. Find things that make you happy. Do them.
9. I like to travel. But I like coming home just as much.
10. I've learned a "spiritual guru" is a treasure. I have a few wise souls I run to when I need wisdom. They don't always tell me what I want to hear. And I love that.
11. It's okay to define the kind of mom you are as you go along. And it might look different than everyone else's definition.
12. Keep learning. Push yourself. Ask questions. Read books. Google topics. Try something new. But not skateboarding because you'll fall and nearly break your neck.
13. Family is everything. Family is everything. Family is everything.
14. Friendships get better with age. Every year, I sink into friendships a little more comfortably. I love my friends. I need them.
15. Admit your faults and embrace them. Never give up on changing, and be patient with the time it takes.
16. I've learned there are so many ways to be grateful and to express it.
17. I've learned to get Thai take-out as spicy as you want, you have to say "Thai hot hot hot hot hot." Five hots.
18. Music is a part of me. I breathe in quarter notes. Music changes my moods, inspires me, motivates me, speaks to me.
19. Cheap toys break. Quality toys are worth the splurge…you'll pass them on to grandkids someday.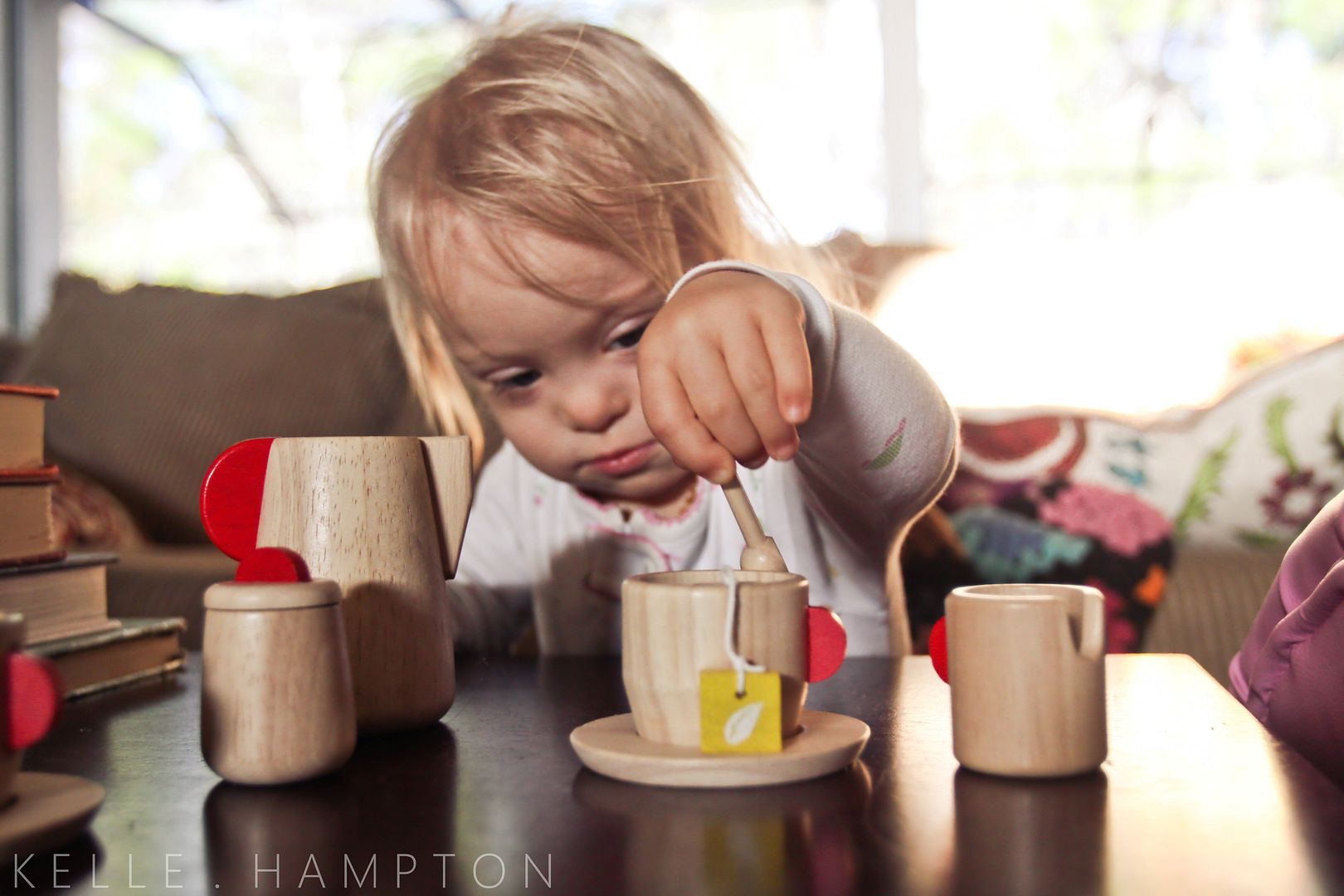 20. Birthdays are special. Celebrate them.
I'd keep this list going, but I have a plane to catch. My in-laws surprised me for my birthday. I'm taking the girls to Michigan, and this weekend my family will be huddled up in a cottage in Northern Michigan, clinking glasses and catching up.
Be still my thirty-three year old heart.
I'll pop in Friday for a happy new year.
Until then…