I don't know where to begin. Especially when I'm, again, holed up in a restaurant (Big Boy, thank you very much) with WiFi for a short time with the pressure of ripping this post off before my pancakes arrive. Needless to say, this disconnect thing has been such a good thing for me. I feel relaxed and present.
And, Lawd have Mercy, did Mother Nature ever deliver.
It snowed all day yesterday–thick white flakes that fell fast and caught the sun as they made their journey to the already thick blanket below them so that it looked like glitter–a unicorn concept I fully appreciate. I guess it takes coming back to realize just how beautiful your home state is because I don't remember ever seeing it this way. It's spellbinding.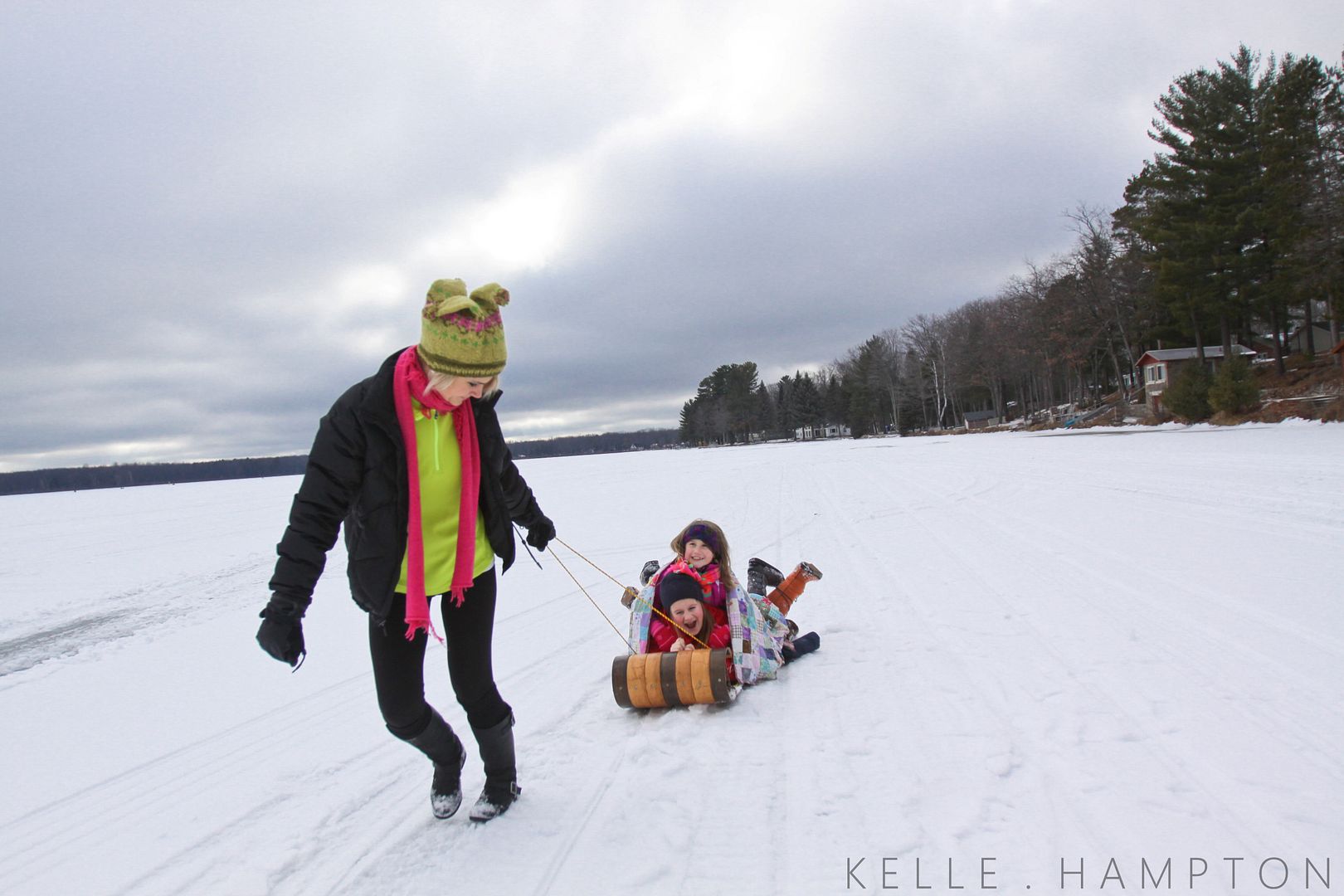 And now it's time for the breakdown.
Family time at the cottage was magic, the perfect balance between planned and laid-back with many comedic moments of "it wasn't supposed to go this way" in between–like when we let a sky lantern loose at midnight on New Year's and instead of it escorting our 2012 dreams in a graceful float into the black sky, it got caught in a tree and shriveled into ashes. Go 2012. Whoo!
We bundled up for cold morning walks on the lake, returned for hot cocoa and games, watched movies, and perfected the art of nothingness.
Parenting has been effortless as the girls have been scooped up and entertained by so many, the sight of which is always endearing.
My favorites so far…
Fireside hot chocolate.
Practicing our Ice Skating Moves.
We're taking our doubles routine to Nationals.
Our cottage night time routine.
Finding an abandoned store in Johannesburg and jumping out to model with the creepy mannequins.
Spud Warehouse in Gaylord.
Trains in the Snow.
A sight I rarely get to see: my bundled babies with rosy cheeks.
Tubing at Hanson Hills in Grayling.
This picture.
Having to retake this picture with my sibs five times because it was snowing so hard, we couldn't keep the lens clean.
This picture.
Watching my brother's dog run free on the lake.
Our famous quilt being dragged in the snow.
Hats. Sweaters. Colorful scarves. Good Lord, I miss these clothes.
The irony of sun catchers against a snowy window.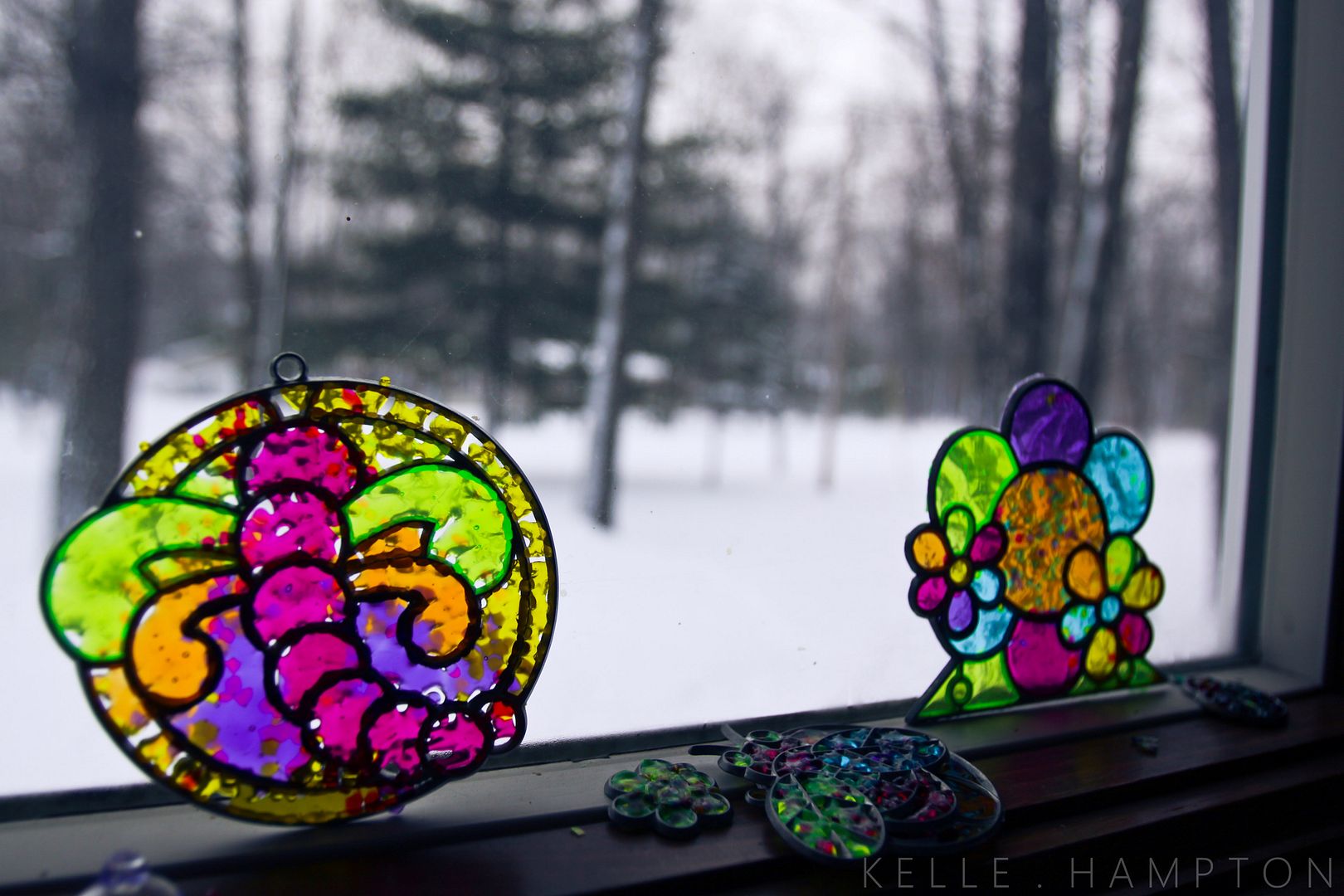 Doing Facetime with Daddy. We miss him. We love technology.
Sledboarding in a man's dress coat. You should try it.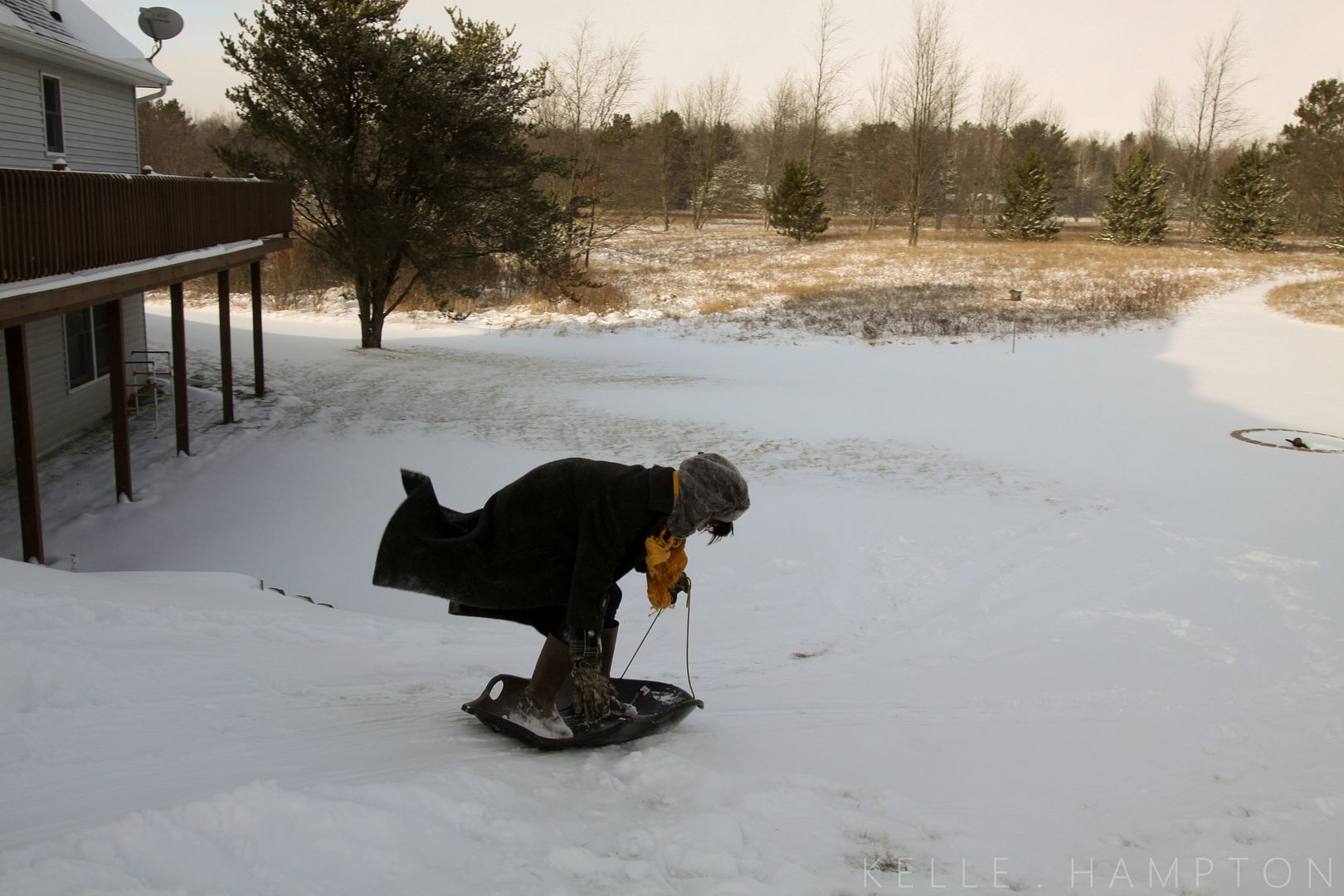 Being with my sister.
The frozen lake.
Michigan holly.
Finding everything is more photogenic against snow.
Taking over the bar at the Lewiston Lodge the last night at the cottage. My dad and Gary watched the little kids while the big kids took off to make a grand finale of our last night. There was a jukebox, a line-up of siblings and cousins…and a whole lot of laughter.
I haven't written or worked or even checked an e-mail in the last four days and as much I'm beginning to feel a little itchy to start working again, I know this time of family and rest has been so beneficial–like a farmer giving a field a rest before planting a new crop. This next year is going to be a good harvest. I can feel it.
I forgot last Friday's Phone Dump: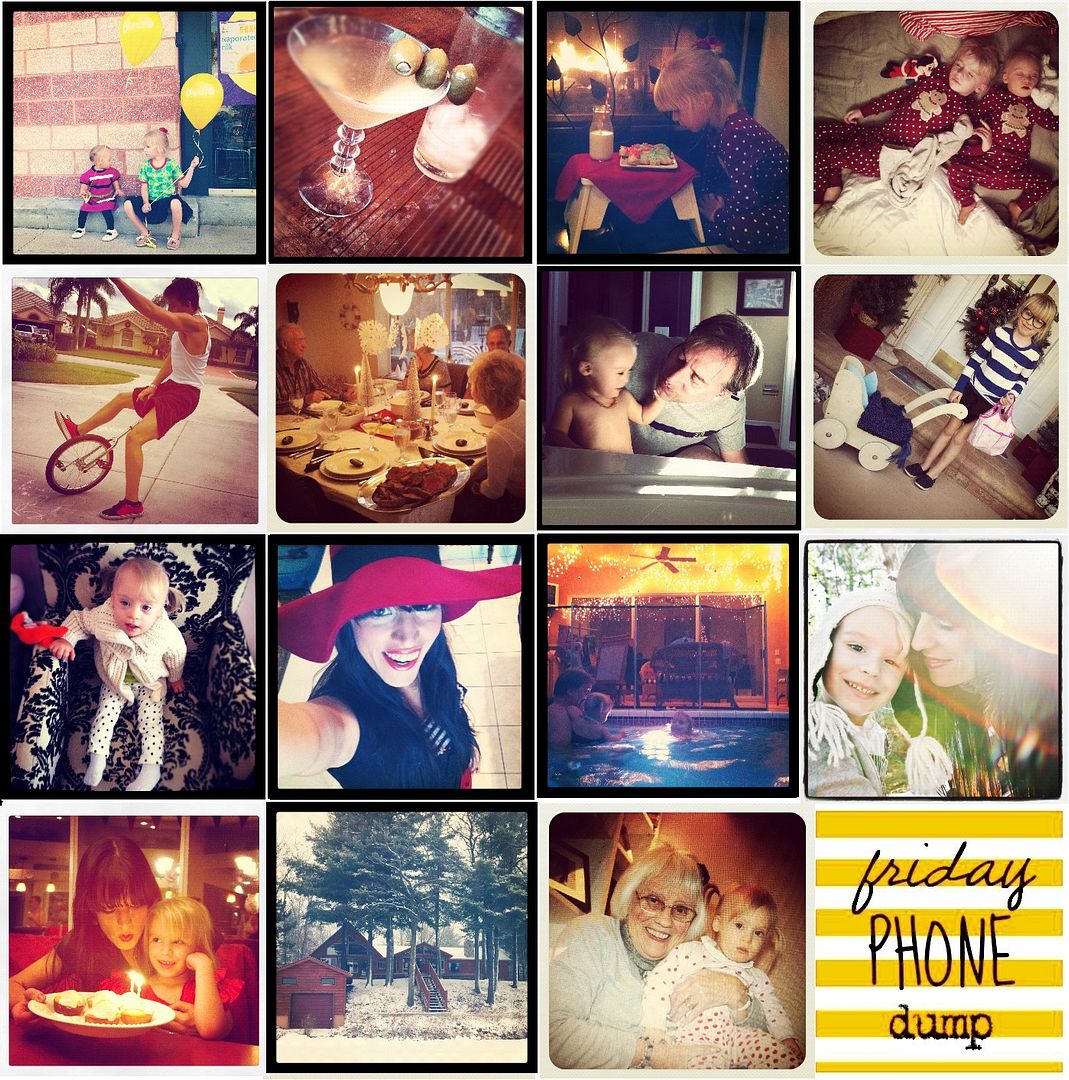 We're finishing the week off in Houghton Lake with my cousin's family and will soon be back home.
Have a great week.