I was all set to write a post last night but ended up trading a night of writing for a night of roasting marshmallows with friends on our lanai. Or roasting friends with marshmallows on our lanai. Works both ways.
We played the "If" game, acted out embarrassing stories and applauded Brett for making sure our wood didn't burn out. It was a good trade.
*****
I woke up yesterday morning in a mood–a funk that wasn't helped by bad shampoo that left my bangs all butter-greased for the rest of the day. There are a number of day resuscitation techniques I've got in the bag for these occasions, some of which include going to Michaels to buy puffy stickers, painting my fingernails red, wearing tights, asking Lainey to talk in a British accent, taking pictures of Barbies doing strange things and texting them to my sister, carrying Nella in a sling, watching this one more time, singing this into a hairbrush, crafting something, baking something, modpodging something, and/or going to Whole Foods to buy a very expensive cookie.
Yesterday, I tried something new.
"I'm going to go do a cartwheel," I announced to my family last night. Which is pointless because no one even bothers to look up at these sorts of broadcasts.
So I left the front door open while I walked out far enough to clear the house, tucked my shirt in and took the running start that would prep my almost perfect cartwheel. There were some form issues–some crazy stuff going on with the legs in the air, but seriously, it was almost perfect. And just as good as going to Michaels to buy puffy stickers, might I add.
With that prefaced, we are enjoying…
The Hat Thief.
In love with any head gear she can get her hands on, Nella was delighted to discover the drawer where I keep my hats.
Little Buns.
It's my favorite way they wear their hair–twirled into tight little buns…
…that unravel to soft curls the next day.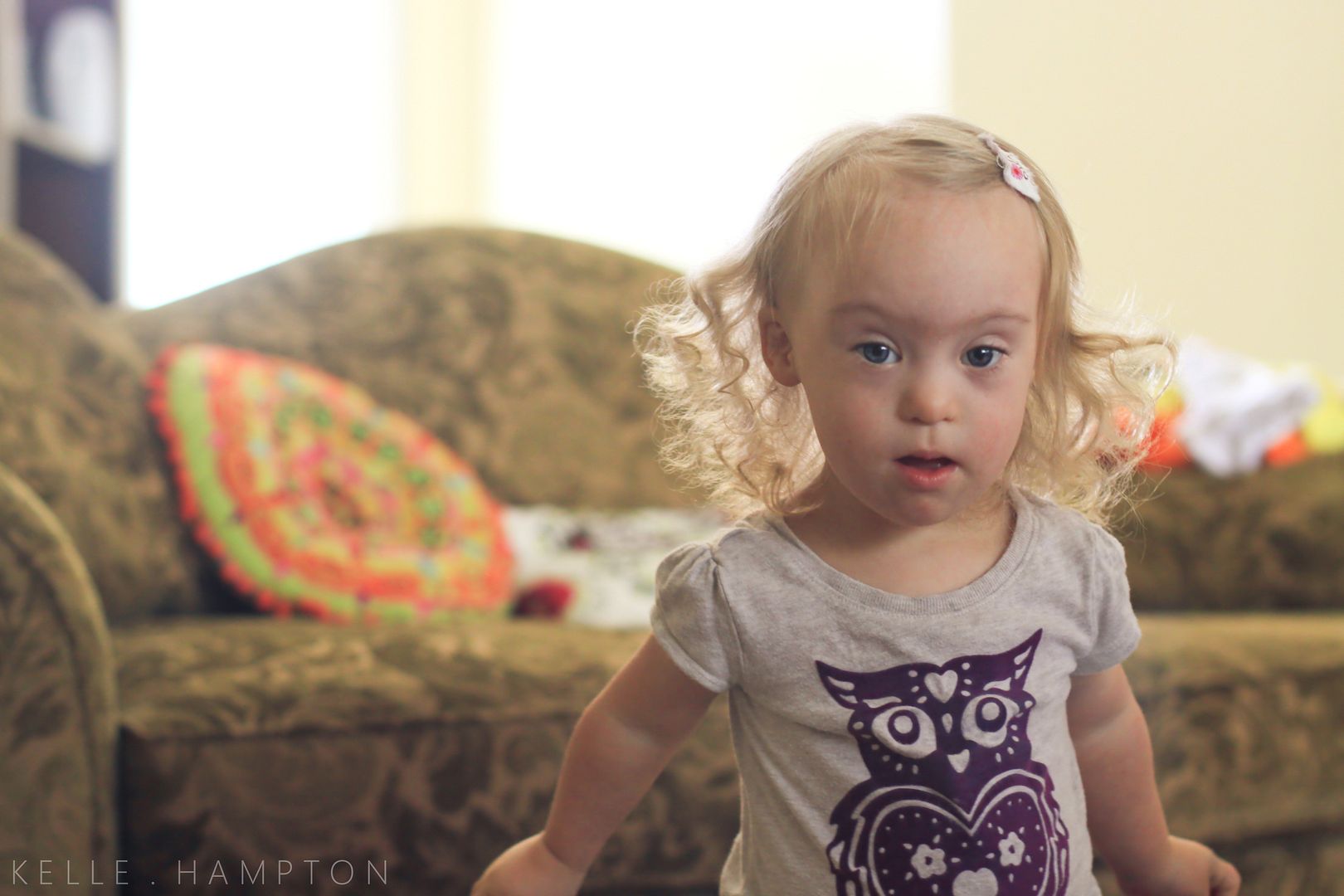 Lainey Date
We headed to the park, just the two of us yesterday afternoon. She investigated every play structure, spending little time with each activity before looking for something new. We took a barefoot walk around the little lake…
…and ended up at the water park even though we brought no towels or bathing suit.
We enjoyed it so much, we repeated the fun with Sister today, at a different park.

Park Encore
I sat in the woodchips today and just quietly watched them. I sometimes lead their play too much, suggesting what looks exciting and adventurous–"Hey, want to swing? Want to slide? Want to go climb that fun looking thing?" Today, I sat back and simply watched. A park can be relaxing if you chill out.
The few kids that shared our spot finally cleared out, and it was just me and the girls.
I did not lead. I followed. And it felt good.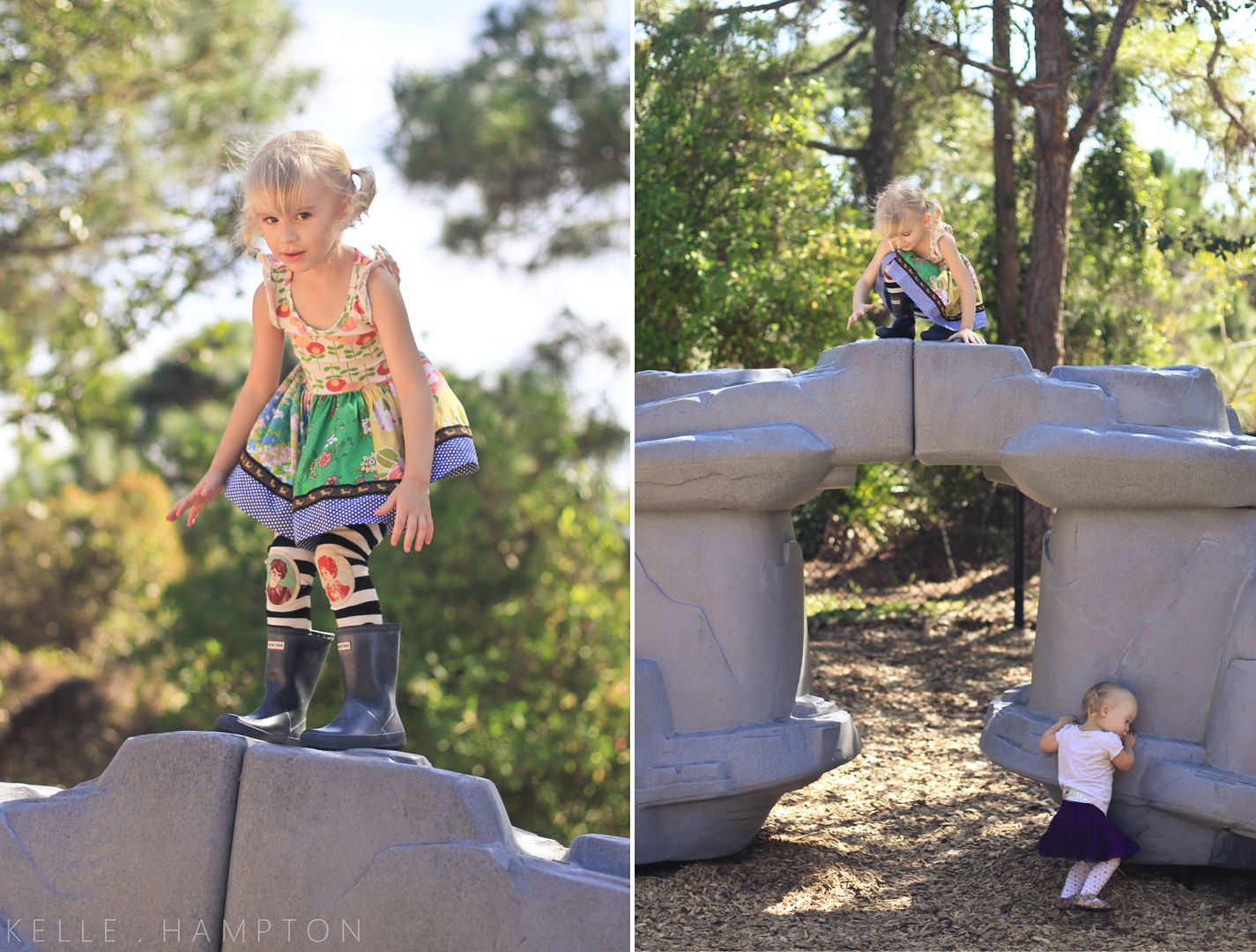 Lainey's Leggings, The Measure
New Fish.
I should know better than to send Brett and Lainey to the store together.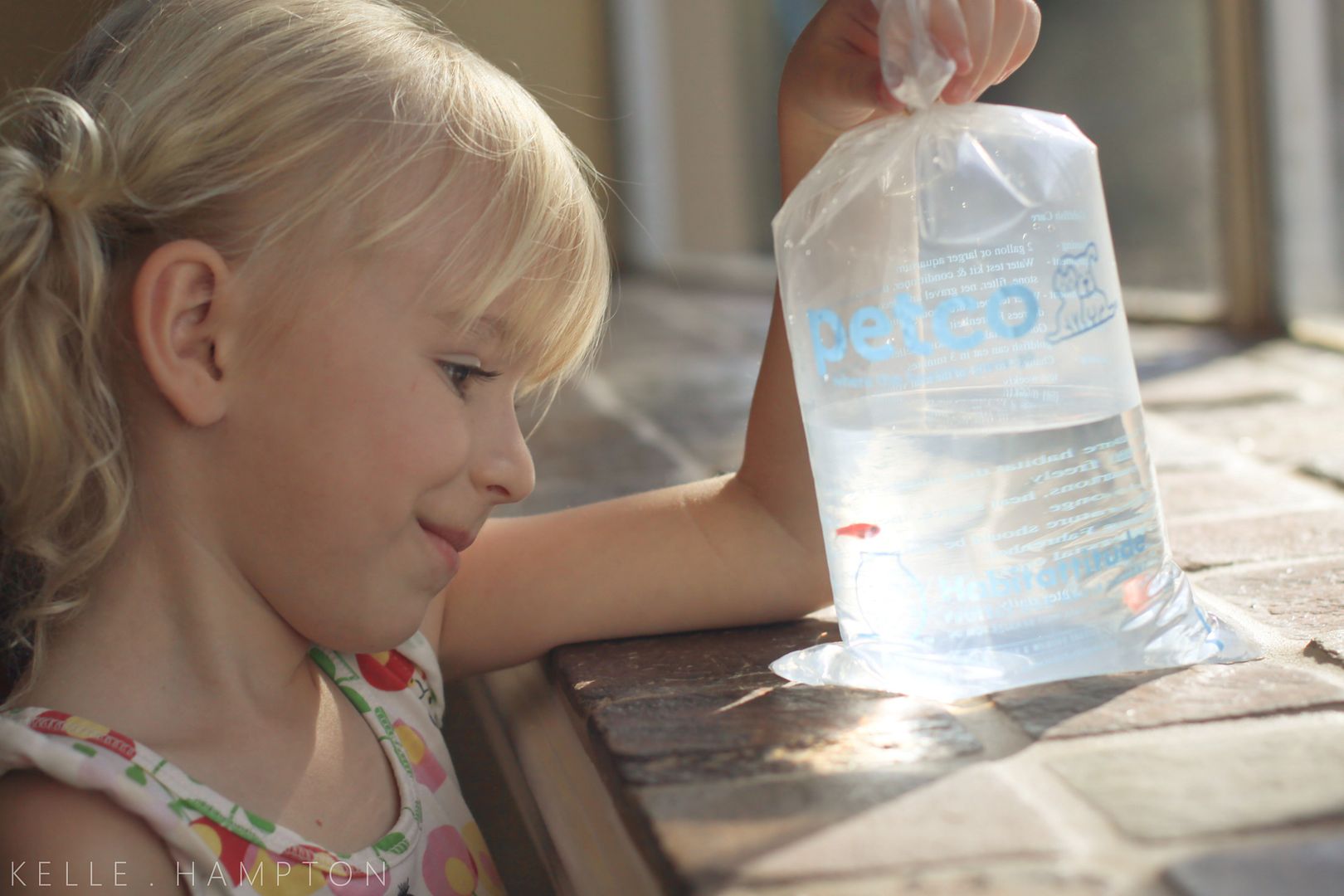 Pre March.
I'm craving flowers, pastels, Peeps, babies, lace, spring dresses and sweet sandals.
And yellow. Yellow is a cartwheel in a crayon.
Funk's out. Creative revolution's incoming. Look out.
What are you enjoying right now?
P.S.: I've been dropping book quote teasers on Facebook and Twitter (@KelleHampton) this week. More to come.