Enjoying this week:
*Morning coffee in the woods with last week's party leftovers as our backdrop.
*Southwest Florida Weather. It feels like late spring/early summer lately.
We've responded accordingly, spending afternoons outside and fitting in as many as three walks a day.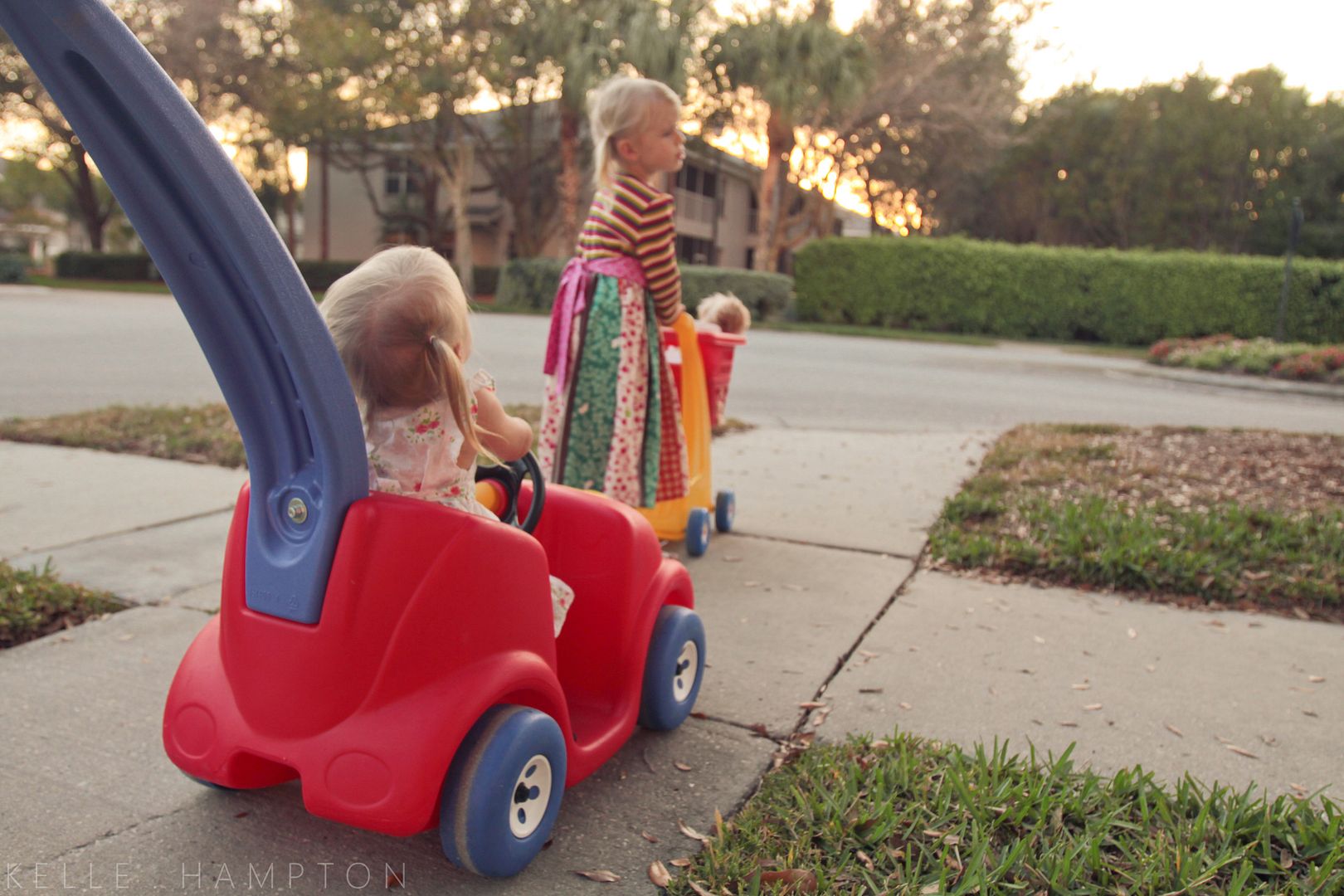 Lainey's dress, my favorite kid Etsy shop, The Measure
*Firstborn Date. Just me & her–it was special. She wanted to go to the vegetable market and Steak n' Shake.
She tells me important things when we're alone together. Things like, "Hey Mom, when I turn five, for my birthday can you get me a retainer like yours for my teeth?"
*Summer Foods. We picked up corn on the cob, watermelon, strawberries and peppers yesterday at the vegetable market and enjoyed them all in one day.
Florida in February is so lovely.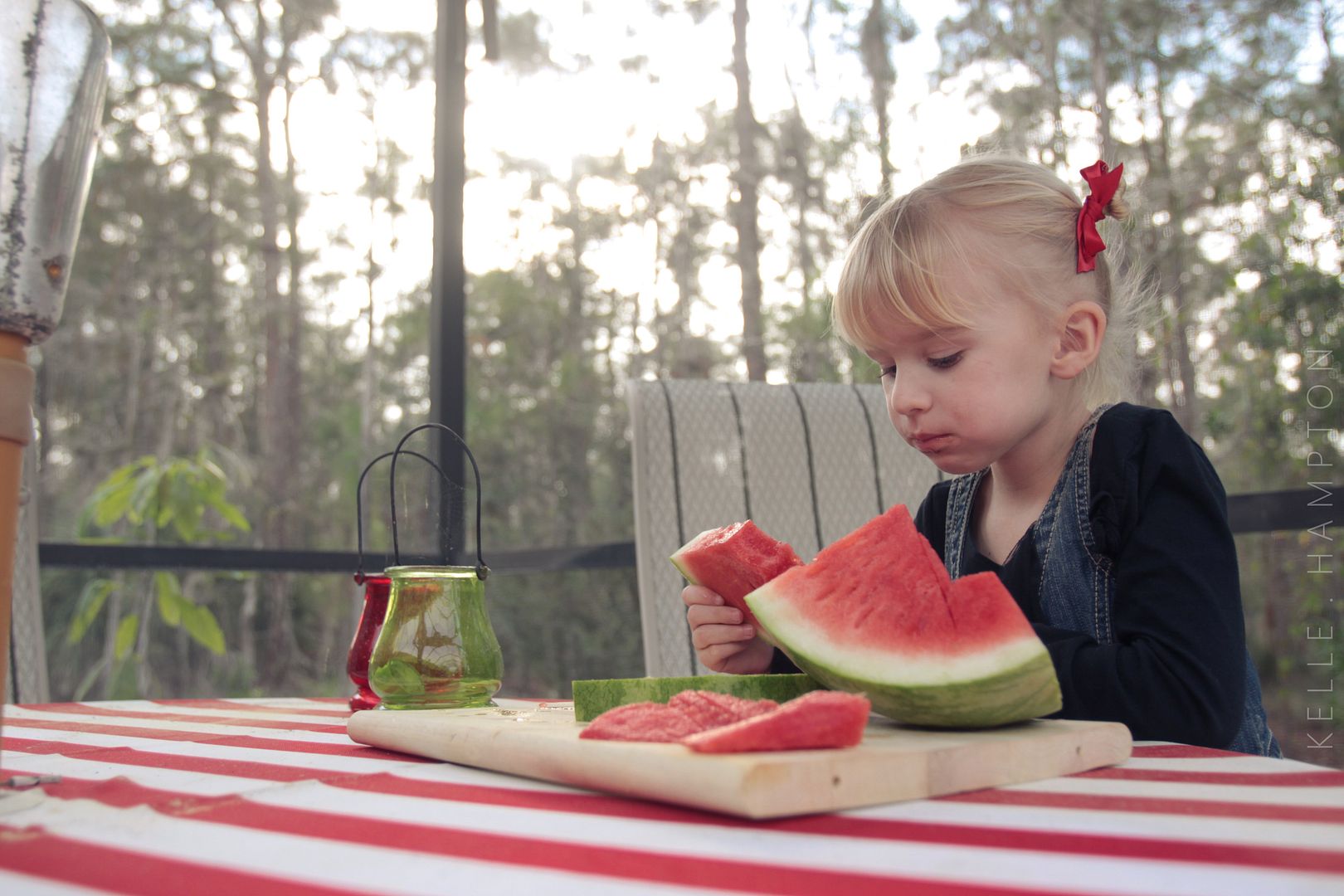 *Afternoon Quiet. We've been taking short afternoon rests lately. Just fifteen minutes or so of reading, lying in bed telling stories, playing a round of Candyland.
*Walker, Texas Ranger.
It's still new enough where it makes me laugh–the way she just takes off. She is amused and delighted by her new independence–how she can get to her sister more quickly or walk with us on the sidewalk without help.
My aunt bought her a pair of Wee Squeaks when she was little and she finally fits them, so appropriately timed with her first steps. Let's just say we know where she is at all times.
*And today I am enjoying a day of rearranging some furniture and changing things up at home.
*****

Tea Collection is returning in sponsorship this month. Our Tea clothes have become reliable staples in our closet as they are soft and comfortable and yet still possess a little funky charm. Of course, with two girls you see a lot of Tea's girlier items here, but their boy clothes are likewise wearable, edgy and fun.

Both Beckham & Lainey in Tea Collection.
Tea's new Bali Safari line is lively and colorful–perfect for Spring. And they carry our favorite warm weather accessory–Saltwater Sandals.
*****
And the adorable Casey Leigh is returning to Enjoying the Small Things as well. Casey is an artist out of Dallas, Texas. If you live in the Dallas area, you can enjoy one of her art classes for both adults and children at A Little Artsy. Or, you can enjoy her creativity and design talents from a far.
*****
Happy Thursday, Friends. What are you enjoying?