Here's the cool thing about creative inspiration. Its headquarters are located four minutes from my house.
Unless you're part of the very small population of people who literally live on the beach–as in you wave to dolphins while you pour your coffee–you have to drive a bit and park to view the wonder that is The Blessed Shore. And in a sea town (I'm taking the liberty to call Naples a sea town because the term "sea town" is quaint and lovely and it sounds better than "gulf town")–where were we? Yes, if you live in a sea town and want to experience the glory of the beach that belongs to us all, you park, unbuckle kids, gather buckets and towels and bags of beachy things, and you haul it through a parking lot to a small pathway that leads to the beach. Our Naples beaches are all the same in that big parking lots lead to narrow pathway entrances that finally open up to the wide open space of sand and sea.
There's something about that narrow pathway. It's a drumroll, a "get ready," a naturesque crescendo. And it never gets old, stepping off the last plank of boardwalk on that path, through the tunnel of palm trees, past the foyer of sea oats and finally into the sandy, sun-kissed auditorium.
Hello, Beach. Good to see you again, Friend.
I love how the beach makes the world seem so very big and yet still small and bonding at the same time. I made small talk with a couple vacationers whose kids walked the edge of the water with mine. A woman smiled at Nella. "She's cute," she said. I smiled back and said thank you. "How old is she?" the woman asked. "Two," I answered. "She just learned how to walk." The woman smiled a kinder gentler smile and replied, "My daughter walked very late too." And though I haven't done this in a while, I somehow felt the need to say it: "Well, she has Down syndrome," although it actually came out less awkward. It seemed an appropriate addition and even more appropriate when the woman softly replied, "So does my daughter." And she pointed far up the beach where a beautiful seventeen-year-old girl stood in the sand, chatting with family.
I wrote about letting go and chilling out at the park earlier this week, but I've never had that problem at the beach. I'm always relaxed there, completely aware of the fact that my kids don't need my stimulation to be entertained. We sink into the sand, and I subconsciously gain lessons on life from my surroundings. I love that the beach is always there. That the sun will always rise and fall. And I remember after Nella was born, feeling this urgency for our family to have our first sunset together again–as if I needed to be reminded by something as eternal and dependable as the cycles of nature that life moves on. Always.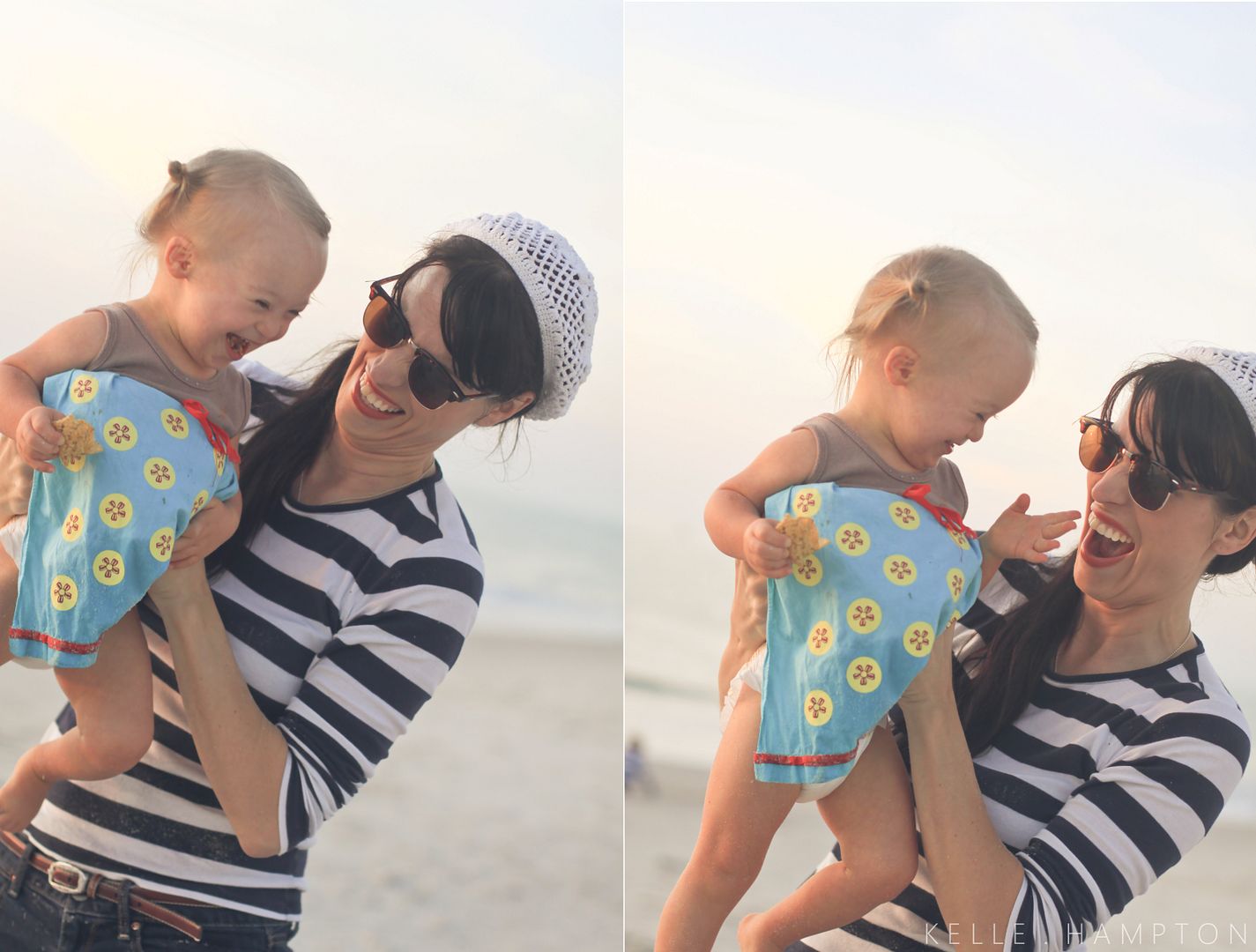 We look for symbols of continuity in life through both challenges and triumphs as they are the constant middle that keeps us grounded, happy, motivated. I smiled remembering this comfort when last night Heidi excitedly talked about bringing the new baby to the beach in a few weeks for this anticipated child's first sunset.
Of all the places to love, the beach belongs to all of us. It's where Brett and I first kissed. It's where my friends have gathered to celebrate life. It's where we've welcomed new babies and new journeys, and it's where we go to be reminded that no matter what life brings, the sun will always rise and fall.
We stayed far past sunset last night. The moon was a tiny speck that graced the sky solo at first but, over time, was joined by the brightest star, and then another, until finally constellations were brilliantly distinguishable from our blanket under the theater of sky.
Cue the Silhouette Show.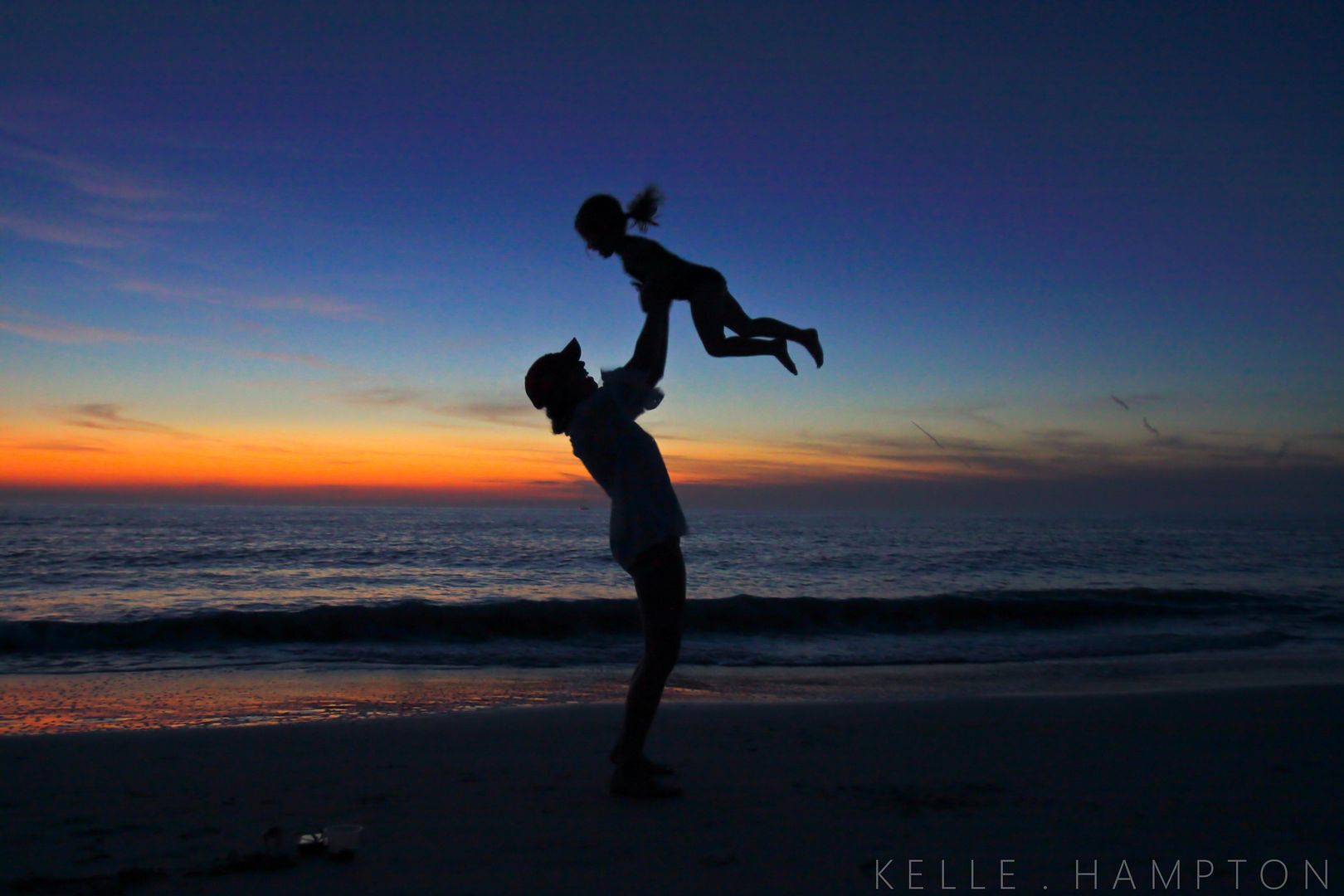 We left the beach, led by the glow of our cell phones and once again, inspired by the unchanging ever present beach. This is where you say Selah, I think.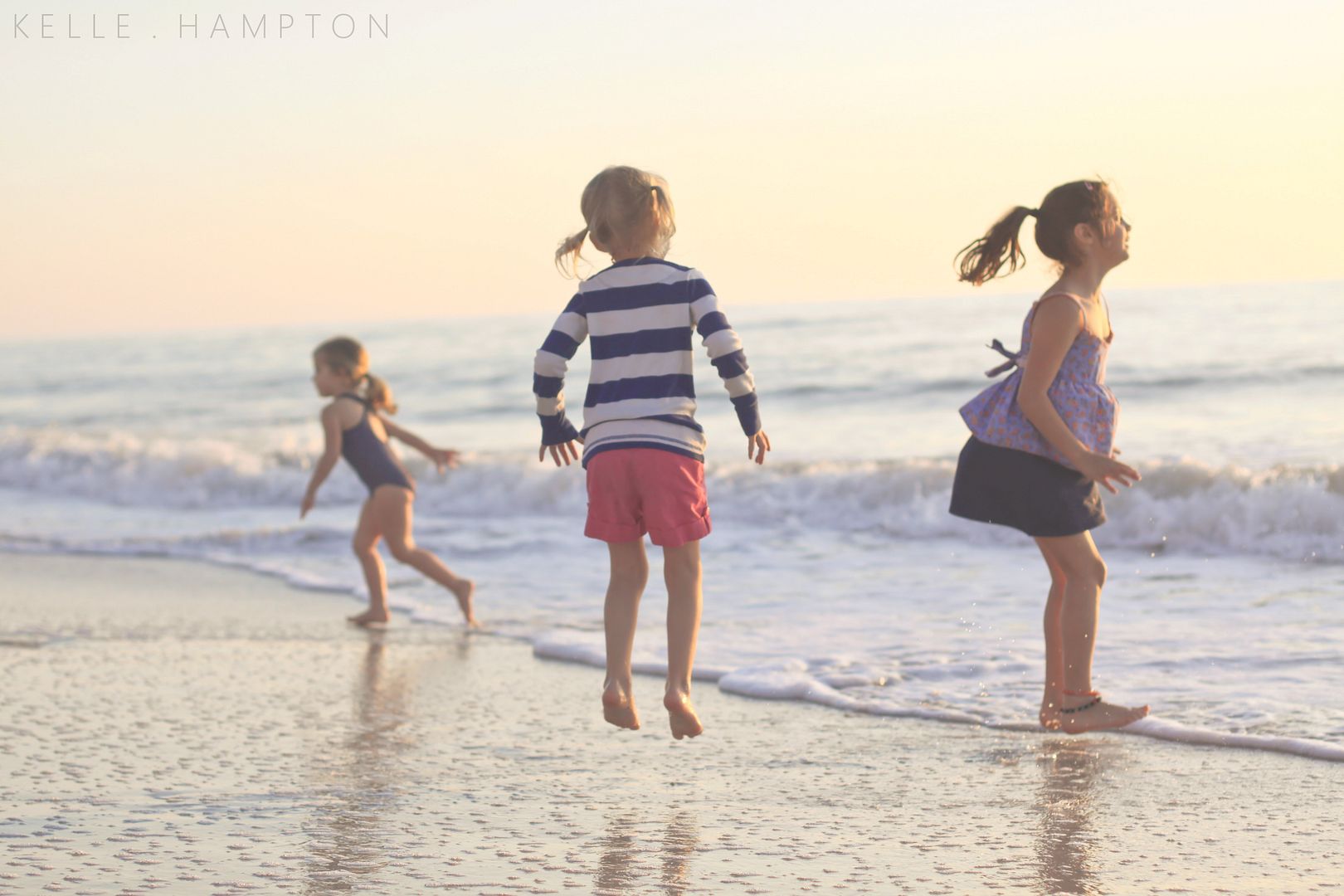 Friday Phone Dump:
Happy happy weekend. Wear something yellow. Do a cartwheel. Call your mama and tell her you love her.
And, if you care to share…what symbols of continuity in your life inspire you, keep you grounded, make you happy?