I've been sucked in. I joined Spotify and Pinterest in one weekend, and now I might as well just sell my soul to the devil. Or maybe listen to my Inspired playlist while I mod podge frames and pin cute vintage shoes.
*****
Thank you for your heartfelt comments on the last post. It felt really good to begin a weekend like that–to be emotionally moved in a lot of ways, to cry a little bit, to arrive home excitedly telling Brett all about what I experienced and to pull my sleeping girl from her crib so I could slide her next to me in bed and feel the tangible evidence of how lucky we are. I fell asleep with Lainey's leg hugging my hip on one side and Nella tucked into the curve of my body on the other. Those quiet moments in the dark when I close my eyes and reach out to hold each of their hands, when I touch my lips to their foreheads and whisper goodnight and fall asleep thinking about how good it feels to be sandwiched between two little bodies that I created–those are the moments that center me. When past, present and future all melt into the comfortable reminder of "this is all that matters."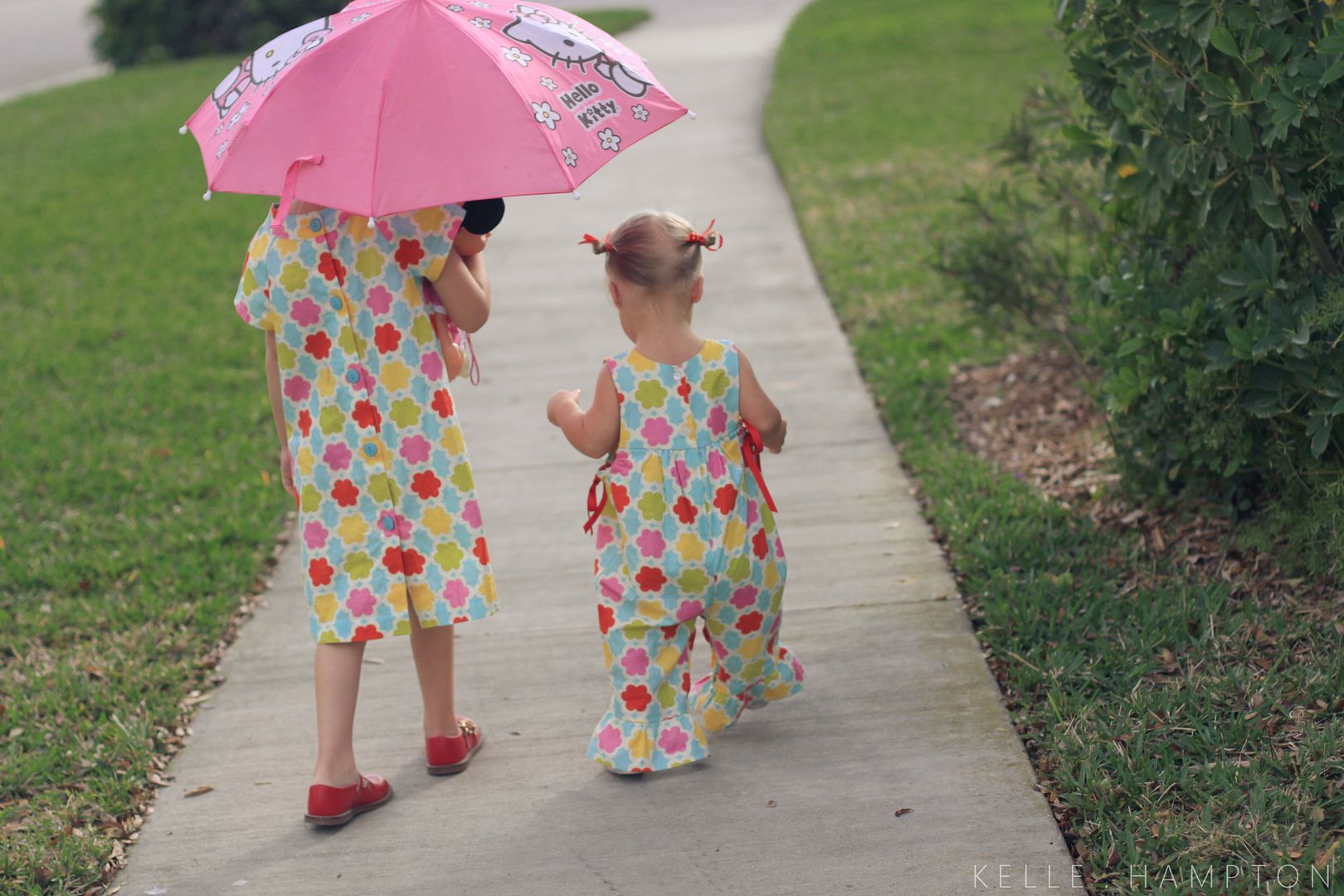 You can't effectively move forward in life unless you have those moments of letting yourself feel the darker side of reality once in a while. I do that, you know. Maybe not publicly every time, but I'm human (if you don't count the unicorn gene). And even after those moments of pushing the bruise to feel the pain, I smile and think to myself…Life is so very rich. Even with the challenges.






Saturday evening's sunset. Brett was driving and I made him pull over.



I don't have a lot to say tonight other than we enjoyed one of the most unproductive weekends ever.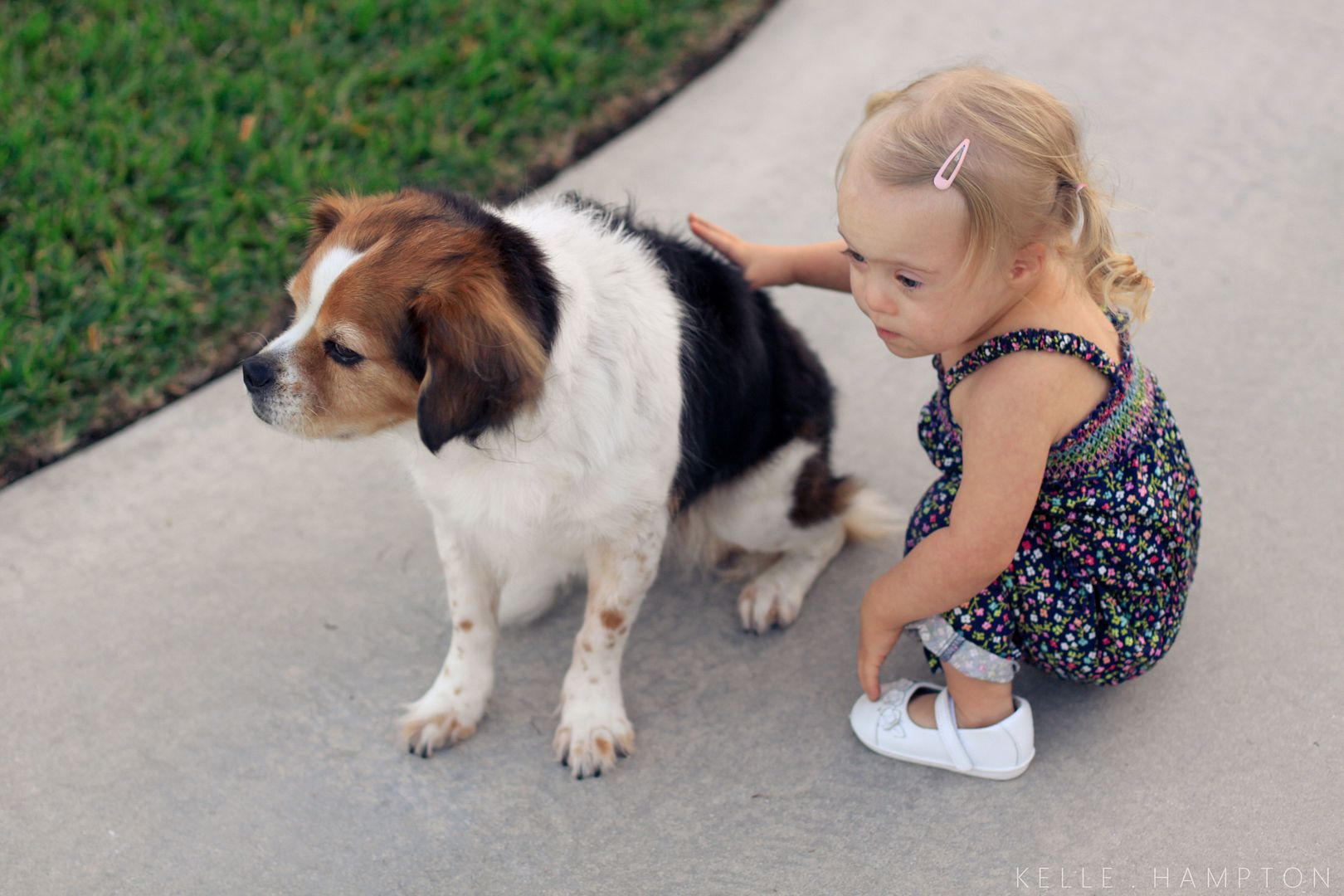 We stayed in our pajamas, made second pots of coffee, and Saturday morning, Brett stretched four eggs and a few potatoes into a giant late breakfast–like loaves and fishes to feed the masses.
*****
It seems my girls' togetherness is extra special lately, perhaps brought on by the onset of Nella's walking.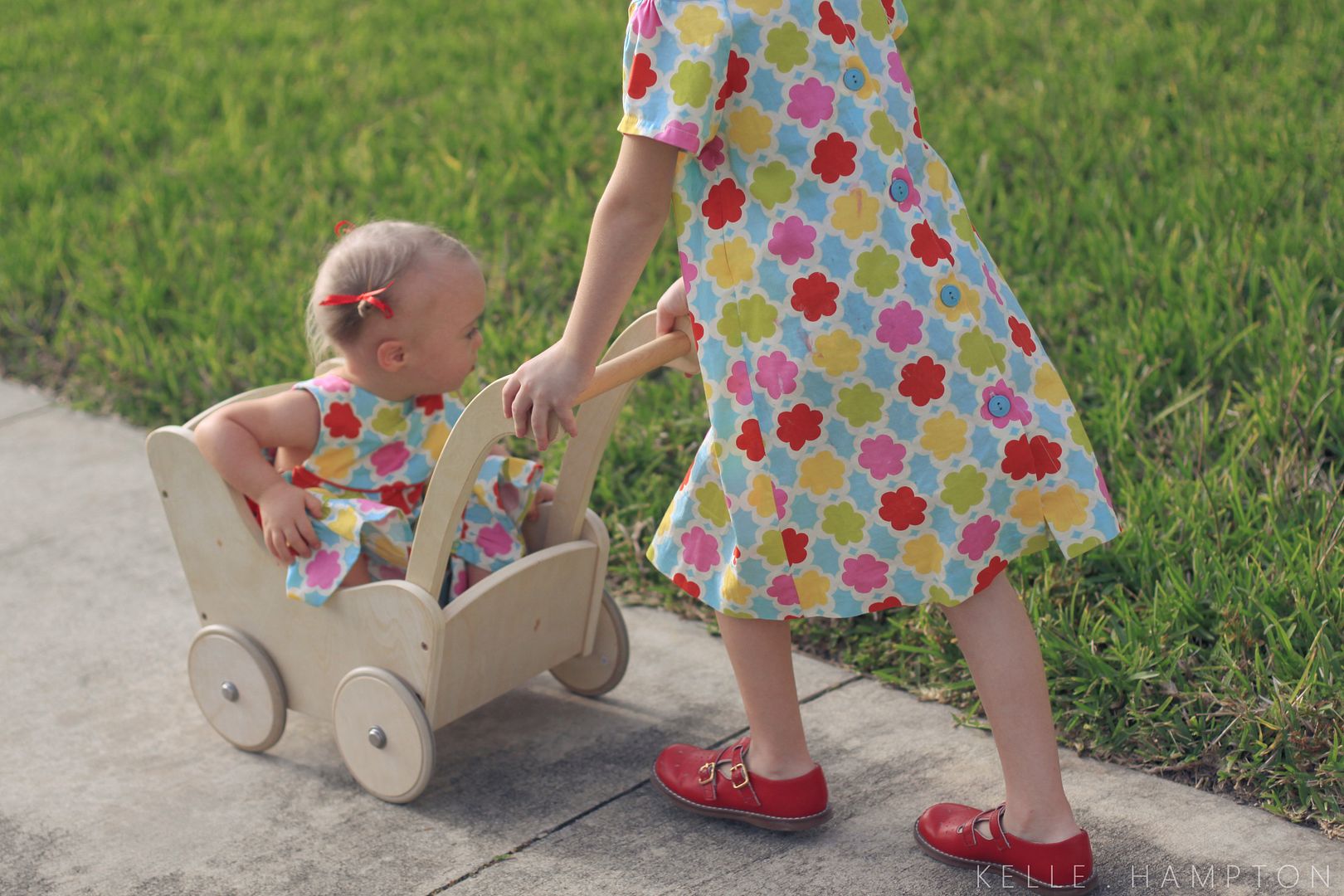 I find myself hiding in corners and sneaking up on their playtime as if their knowledge of my presence somehow cheapens what they have, just the two of them.
Usually when I take pictures, I naturally get a lot of shots of each of them individually. I've realized lately, without even intending to take pictures of them together, I browse a couple days worth of photos and there they are–perfectly together, as if I composed the shot for a shared frame.
And that makes me smile.


Our gardenia bush is in bloom. Our front yard smells like heaven.
*****
After a stay-in, unproductive weekend, Heidi texted me this morning in hopes of one of our let's-wing-it-last-minute adventures. Sister speaks my language.
We loaded kids, crackers and a stroller into a minivan and headed to the Imaginarium in Fort Myers for the afternoon.
Look who's tall enough to see over the edge of the stingray pool.
It felt good to be productive. It felt good to be helping a very pregnant friend fulfil her let's-do-a-ton-of-stuff-before-I-have-this-baby list.
*****
And now, I'm here late on a Monday evening and I just received a text from my cousin in Northern Michigan who says the sky there is full of radiant stars and putting on quite a show tonight. I'm smiling. I love these texts. While our sky might not be as radiant tonight and certainly not contrasted by cold white snow, it is still the same sky, same stars. And I think I might take a little midnight walk to enjoy it.
*****



Congratulations to the Melody Joy $75 gift certificate winner:



Comment #172, Claire Imsen: Kelle, I cried during this entire video. Not just a few drops in each corner- I mean streaming tears. I have been reading your blog since my daughter, Elina, was born in July. Your bright rays of hope traveled all the way from Florida into my heart at a very dark and unstable time. Now I cannot imagine a more beautiful life for myself. Thank you.



Claire, you sweet mama, please send your contact info with MELODY JOY GIVEAWAY in the subject line to kellehamptonblog@comcast.net.
And if, like me, you finally feel like you're in the swing of things post-holidays, don't forget to check out Hatchedit.com to help easily organize your family's schedules and to-do lists.
*****
One more thing. If you're near Richmond, VA, my friend Abernathy is currently involved in this amazing new program with SPARC, and I'm so proud of her and the way this program is using art and theater to help children of all abilities. Watch this and be inspired. Their vision is growing, and they need your help.
*****
And that is all. Happy Monday, Good night.