I did something this afternoon that I haven't done in a long time–I napped. After a bit of a cold relapse and an exciting/exhausting day yesterday, I listened to my body as it begged me to be kind. Once Nella was down for her nap and Lainey was tended to by my friend, I stretched out on the couch and closed my eyes as the dogs took their cue to come join me. Warmed by the heat of the sun from the window behind me and calmed by the weight of the dogs at my feet, I stopped thinking about everything I could have been doing and instead rested quietly for a full hour. Miraculous accomplishment.
While the nap was followed by various tasks and to-do lists, I slid the complementing restful bookend on the day when I took a long hot shower tonight and made a pot of tea. Creating balance is always an interesting challenge, but finding it is sometimes easier than we think. Amid hectic days and schedules without vacancy, I can still make tea, take reviving showers, slip outside to let my bare feet kiss cold grass and sometimes–if I'm lucky–stretch out to quietly deprogram. Small things make big impact.
Speaking of…
Enjoying this week:
Yesterday.
It was memorable, marked with such a range of emotions that, compiled, left me feeling overwhelmingly fulfilled by the end of the day. Seeing that baby feet book cover propped up on the sales table? It is a moment I won't forget.
FYI: Upside down books are funny.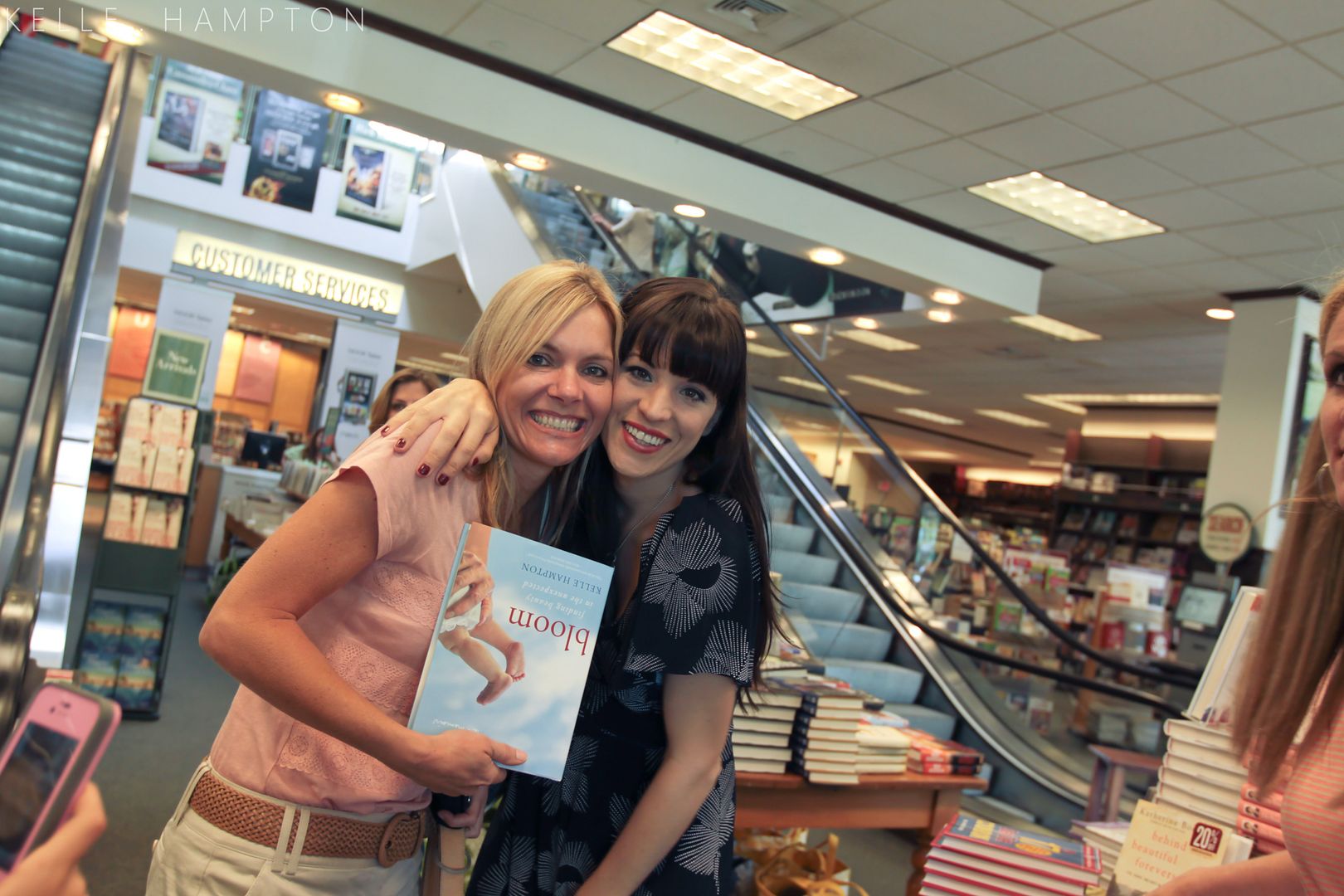 What a joy it was to hear from so many of you the past two days as well. Thank you, as always, for your words and stories (and all the photos on Instagram and Facebook of your books!). Celebrating "it" (the book, life, challenges, fill-in-the-blank) with you makes it all the sweeter.

My first official book signed and I froze because all that came to mind to write was "Stay Cool" and "L.Y.L.A.S."
If you're local, the Naples Book Signing will be next Friday, April 13 at Barnes and Noble, Waterside Shops, at 7 p.m. Hope to see you there!
*****
Gatherings.
Celebrating yesterday was a great excuse for gathering friends and babies and coffee cups.
Nella is settling into friendships more, and I smile watching her react with little buddies. Yesterday, she and her friend Emery initiated a game of peek-a-boo on their own. They were both belly-laughing, and I was delighted with the perfect natural display of inclusion. This is what it looks like. This is what it is. Pointing it out actually seems silly as if I should marvel at the fact that they breathe. Of course they breathe; it's what they were born to do. What would really be silly is if, over time, we were taught how to stop breathing; how to gradually retrain our good, natural instincts. Something to think about, indeed.
*****
Bonfire.
The last couple times I've made plans with friends to "go out," we unanimously decide to stay in instead. Last night we talked until the wee hours of the night over the glow of firepit flames behind our house as we listened to great playlists and contemplated life. I dig contemplating life.
*****
Gardenia.
Its blooms are contagious, and our front yard bush is having a fragrant party of white blossoms right now.
*****
The Wave.
She's done it forever and it's never not funny. Every passing car. Every jogger, walker, biker. She stops whatever she's doing, stretches out her arm with a little hand wiggle and says, clearly and cheerily, "Hi!"
*****
Friend Visits.
My friend Rebecca has a knack for, among other things, showing up. She cozily slides into our home without making us feel any need to entertain, and her presence here this week has been a thrill for our family.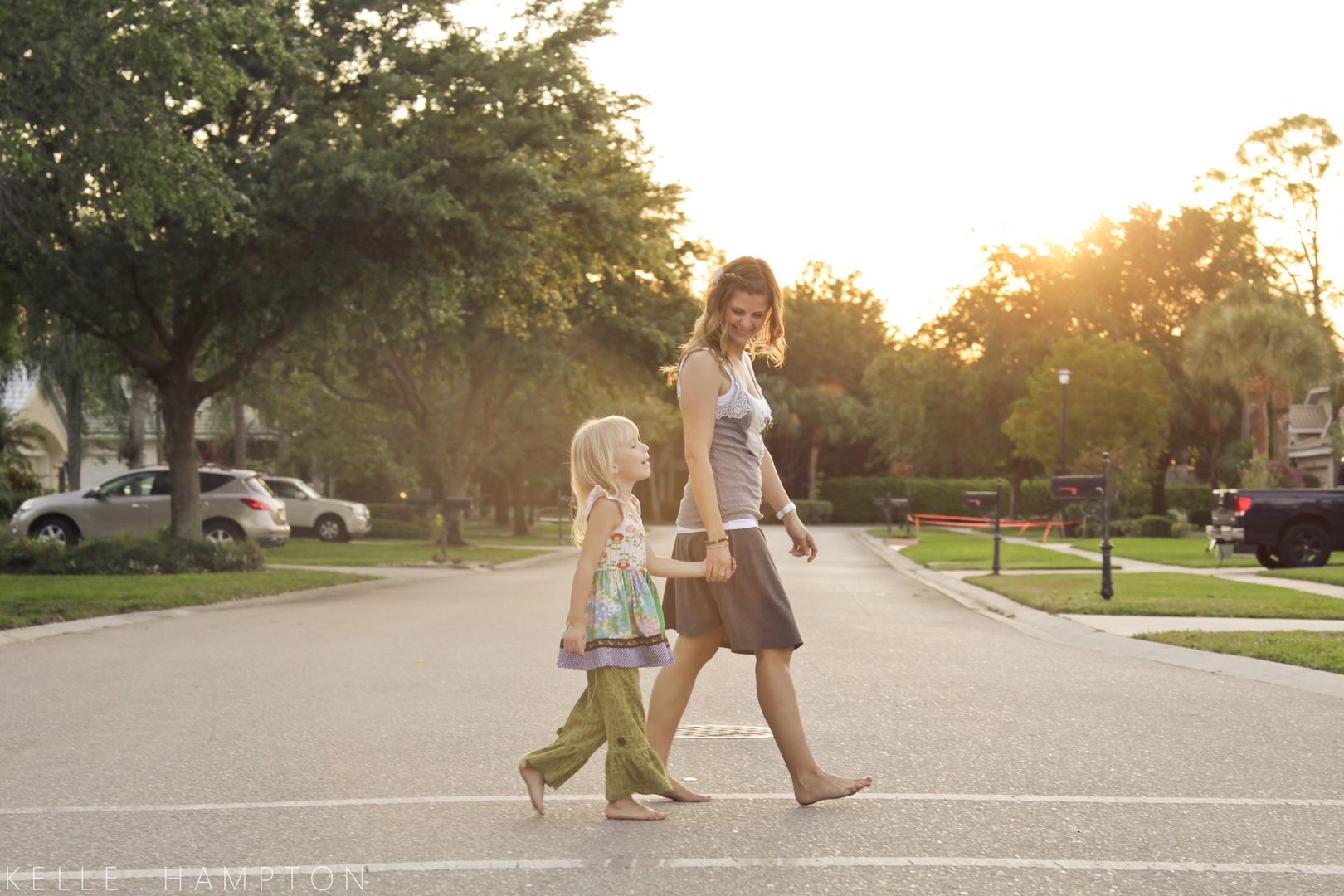 *****
Independence and Vulnerability.
Loving the way my kids are modeling the marriage of bold independence and quiet vulnerability lately. We all have a bit of both, and I notice when each takes its turn coming to center stage. Lainey likes to make her own breakfast, choose her own clothes, visit a friend's house all by herself and yet just a few minutes ago, she woke up crying, "Mommy, I need you."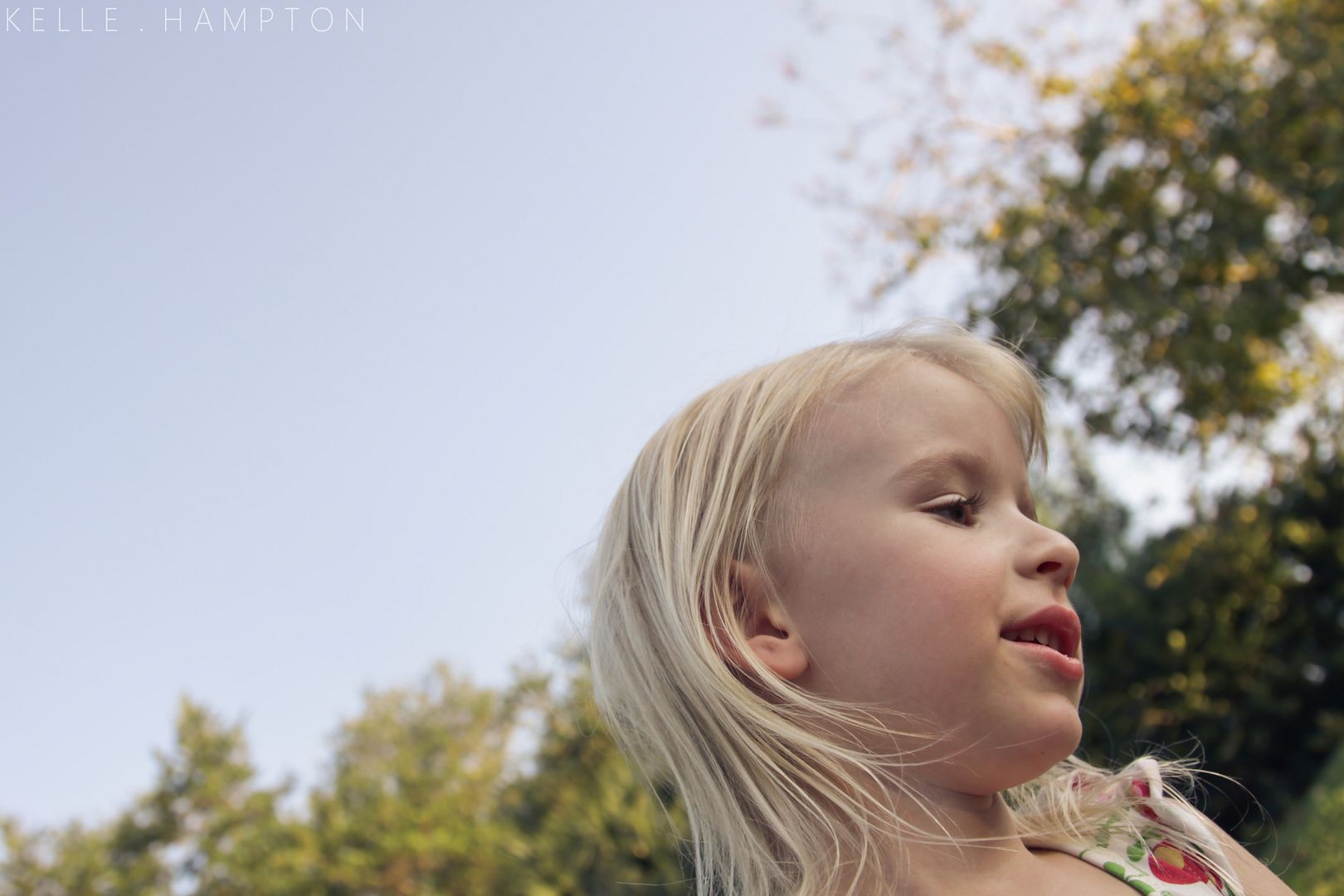 Nella contorts her body to get out of our arms and on to the floor, shakes her head "no" when we try to help her eat, proudly puts her own shoes on and yet she still reaches her hand to grasp her big sister's or grips my shoulders a little tighter when she's timid and unsure.
How we all have our moments–bold and independent, moving ahead; vulnerable and needy, pulling back a bit.
Both are important.
*****
Bare feet.
We walked through the entire neighborhood tonight, all of us girls, with bare feet that slowly blackened as we made our way across the sidewalks. We carefully stepped over two beetles and avoided red ant mounds but ended up at the mountains where we stayed until the sun slipped past the roofs of neighboring houses.
And that, followed by a cup of tea and a hot shower, was the perfect end to our day.
*****
Petite Lemon $50 gift card winner is:
Comment #13, Amanda: Kelle I have been counting down till April right along with you, Congratulations! It's here!!! The bunny has arrived, the egg is about to crack, ok you get the picture… I'm excited to get my copy of Bloom! Have an awesome tomorrow, week and Easter all in one!
Amanda, please e-mail your contact information to kellehamptonblog@comcast.net with PETITE LEMON GIVEAWAY in the subject line, and you'll be picking out cute t-shirts soon. Congrats!

*****
Thank you to all those who have purchased Bloom and are sharing through Facebook and Twitter!
Happy day. What are you enjoying right now?