I'm not going to pretend there aren't unicorns flying in this post and decided I might as well give you a visual. They're Midwestern unicorns. They're wearing Bulls jerseys. They stop for water breaks at the top of the Sears Tower, and they are very, very nice. Unicorns bring with them many photos of happy city things.
We rolled into Barnes and Noble in Skokie, Illinois about ten minutes before the book signing Tuesday evening. Tidying up a bit in the parking lot, I used the visor mirror to touch up my lipstick and rake my fingers through my travel hair while Brett dug through the suitcase, looking for something to replace his "Trust me, I'm a Doctor" Dr. Pepper t-shirt. Someone told me later she laughed that there was a bum in the Old Orchard Center parking lot getting naked until she realized she recognized the bum from the blog. It was Brett. And he was just changing his shirt. The fact that someone noticed him changing his shirt just thrills Brett. Thank you to all those who came Tuesday night. I didn't have to force my signature on one Fifty Shades of Grey, and I enjoyed meeting every one of you. (and now adding a quick thank you to the folks who came to Monroe tonight as well! You all are so welcoming and kind!)
I was busy signing and didn't get any pictures, but I'll share a couple Instagram photos on Friday.

I found out later that Lainey signed a couple of books. And drew hearts.
We spent the day in the city yesterday, and though I've challenged my statement of "Chicago's my favorite place on earth" the past couple of years with new found destination loves (Sundance, NYC, etc.), I realized yesterday that Chicago really truly is my first love. You know what I love about Chicago? While New York is prized for being #1 in the U.S. and takes the cake for being most fashionable, most cutting edge, most current, etc., Chicago's totally cool with being #2. It doesn't need to be the best—that's not important, and that's exactly what makes this city so fabulous. (No offense, New York. I love you too.)
Introducing the big city to my girls, overtaking the full width of Chicago sidewalks with our entire family in tow, was perfection.
I had planned a checklist of all these things I wanted them to experience—Millenium Park, Shedd Aquarium, the American Girl store, Garrett Popcorn, Ed Debevics, Giordano's, Field Museum, the Navy Pier ferris wheel. But somewhere in between holding hands as a family to cross Ontario and stopping in front of the Wrigley Building to admire the Chicago River, I realized that the city itself—its electric energy, its sounds, its vast array of skyscrapers hugged against Lake Michigan and all the culture and color in between–was enough to fulfill every dream I had for exposing my girls to Chicago culture.
My favorites?
City Love.
At first I only noticed my own family, clutching hands as we walked the streets, cozily sidling up against each other to make room for more pedestrians on the sidewalk.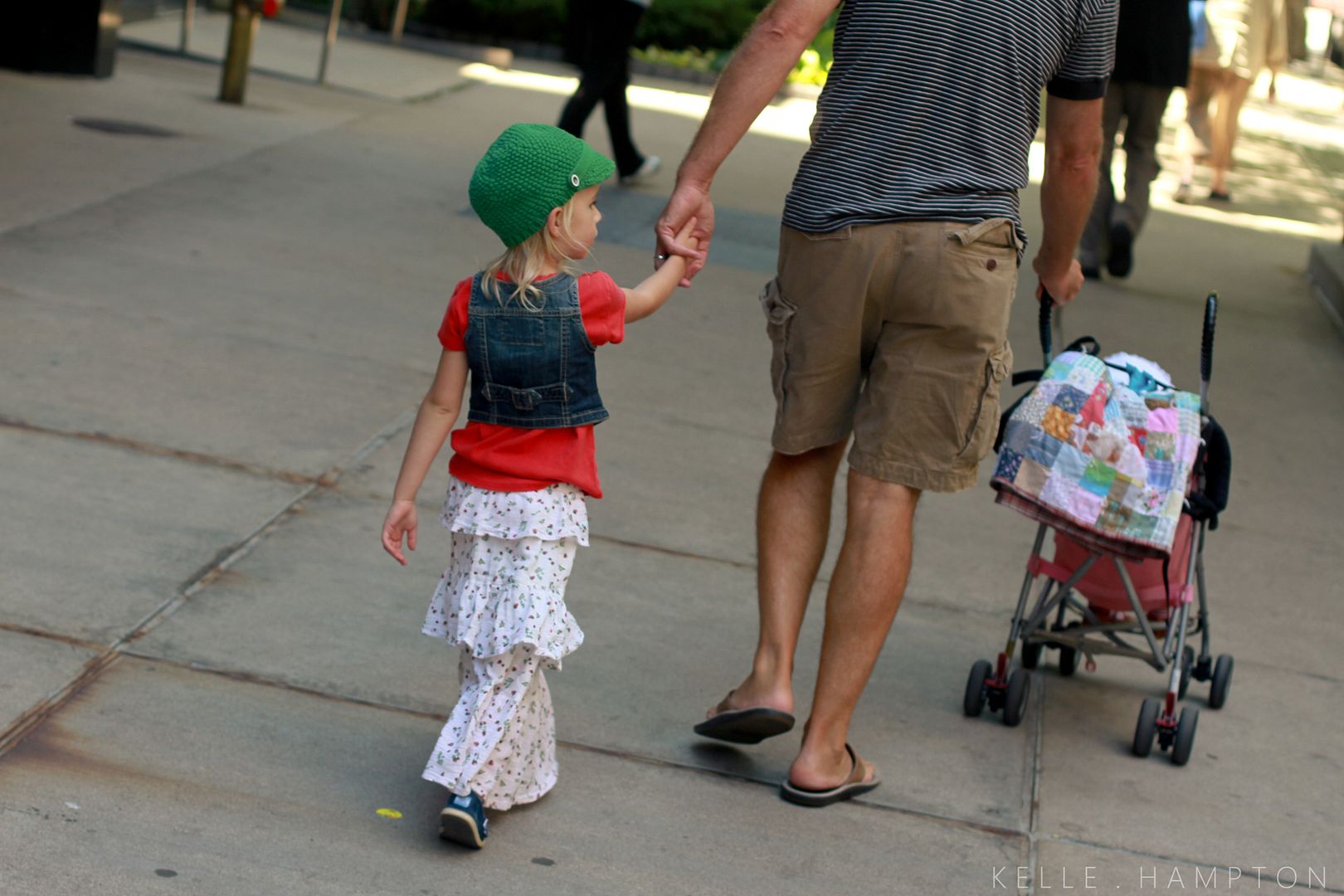 And then I realized it's everywhere here. Midwestern love. Smiling faces, locked hands, arms linked in friendship. There's a lot of love in this town.

A: The arrow above looks like I drew a butt. I'm sorry about that. B: The middle subject of this photo scores major points for the ensemble–yellow sweater, sweet floral A-line skirt, simple pony tail. Touche'. C: Clarifying to the Instagram followers–no that's not me holding hands with Steve Carell, although I'd totally wear that outfit and I'd totally hold Steve Carell's hand.

My favorite love photo? Right outside of Navy Pier, this enthusiastic group of strangers randomly jumped in a photo with a bride and groom.
Navy Pier
It was the perfect day for the pier, so we walked all the way to the end, stopping for chocolate ice cream and a ferris wheel ride and counting the seagulls along the way.
Overcoming only a little bit of pre-ride anxiety, Lainey climbed on board the ferris wheel with me and wanted to make sure I told her friend Aleena that she was brave.
Dad in the City.
I loved watching him yesterday, strolling through the city in his aviators, pushing the stroller, hoisting the girls up in his arms, holding hands, stopping to point out to Lainey the window washers who appeared as tiny specks glued way up high on the buildings.
Street Entertainment.
Lounging.
In the grass, with skyscraper backdrops. People everywhere, doing the same thing. It made for needful stroller breaks.
Giordanos Stuffed Pizza.
Enough said.
Garrett Popcorn.
Our hotel was right next door to it, so we knew we were getting close when we smelled the air, thick with sweet caramel. While Brett ran out to the car last night, I sprinted through the hotel hallway with the girls and down ten floors to make it to Garrett Popcorn five minutes before closing. It was so entirely worth it.
One-on-One.
I enjoyed two very special one-on-one moments with each of my girls in Chicago. Last night, I bundled Nella in her jammies and slipped her in the baby carrier for a late city walk. By the time we made it out the hotel lobby door, she was already asleep, and so we walked. And walked. And walked. My girl sleeping against my chest, the moon light filtered between the grid of buidings. I didn't want the night to end. Mesmorized by the enchanting reflection of city lights on the river, I walked along the river's edge, past restaurants and late night diners sipping wine. I breathed in the city's song and felt it with all of my senses. And while Nella slept, I whispered to her about all the things she was missing–how beautiful it was, how happy it made me.
Early this morning, I followed our special evening with the same walk with Lainey, this time characterized by warm sunshine and the morning hustle.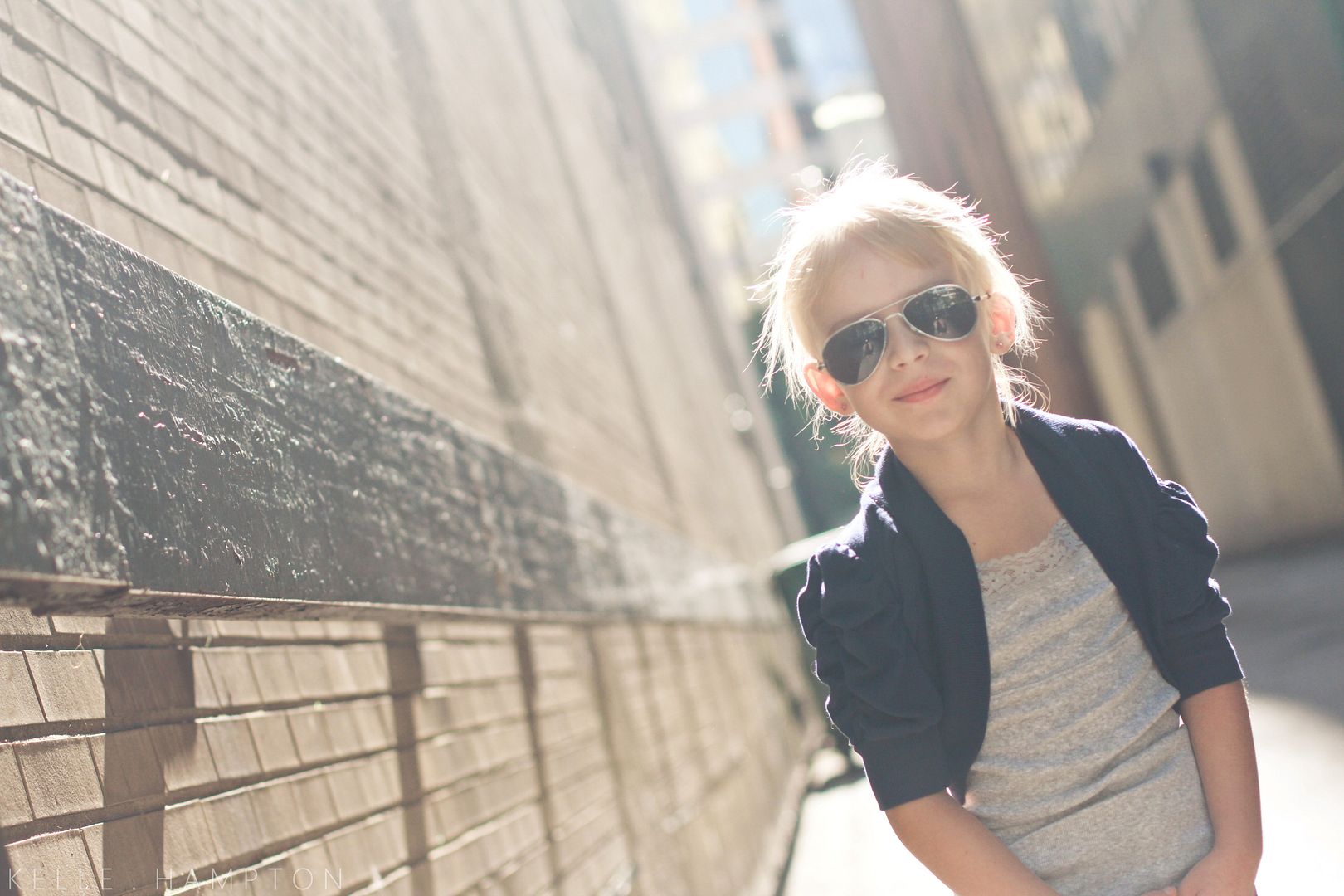 I stopped to show her a building made up of stones from great landmarks across the world. She pointed to the ones that amused her, asking where they came from; and I answered, reading their respective inscriptions. We ran our fingers over the impressive architecture and continued walking, holding hands. Morning in the city, with my best friend by my side. It was special.
My love affair with this second city has been rekindled.
So much, I think we're hitting it one more time on the way home.