I drove alone for an hour today–from Houghton Lake to Lewiston, Michigan, and when the GPS signaled that my final destination was .9 miles away, I had half a notion to keep driving. Not because landing back at the cottage with my family isn't about the best place at which I could possibly arrive, but because that hour drive was maybe the best drive I've ever experienced. Roads that wound around lakes, through thick forests, across weathered bridges that strectch over the Au Sauble River; hugging corn crops and small corner shops. The sky was blue and clear, and the road was mine–only mine. Unless you count James Vincent McMorrow whose voice provided a hauntingly appropriate accompaniment for a northern Michigan joyride.
*****
Thank you to everyone who came to the Wiegand's signing on Saturday. It was perfect. Warm and colorful and full of life in so many ways. Lots of hugs. I like hugs. And flowers–the place was covered in blossoms and greenery.
All of you have incredible life stories that you are sharing in different ways. It has been such a wonderful experience to meet so many of you and be reminded that we're all doing this great big thing–facing challenges, finding ways to overcome them, connecting with others, living out our one wild and precious life.
Thank you again to Wiegand's and Band of Angels for spreading the word and extending heartfelt support to our family but more important, the entire community of individuals with Down syndrome.
*****
And Michigan? This trip? I feel guilty saying things like "I needed this vacation" knowing time away is a luxury, but I'm still going to say it. I am more relaxed than I've been in a long time, in complete sync with my family, nature, my own mind and spirit. Like my soul has had a chiropractic alignment.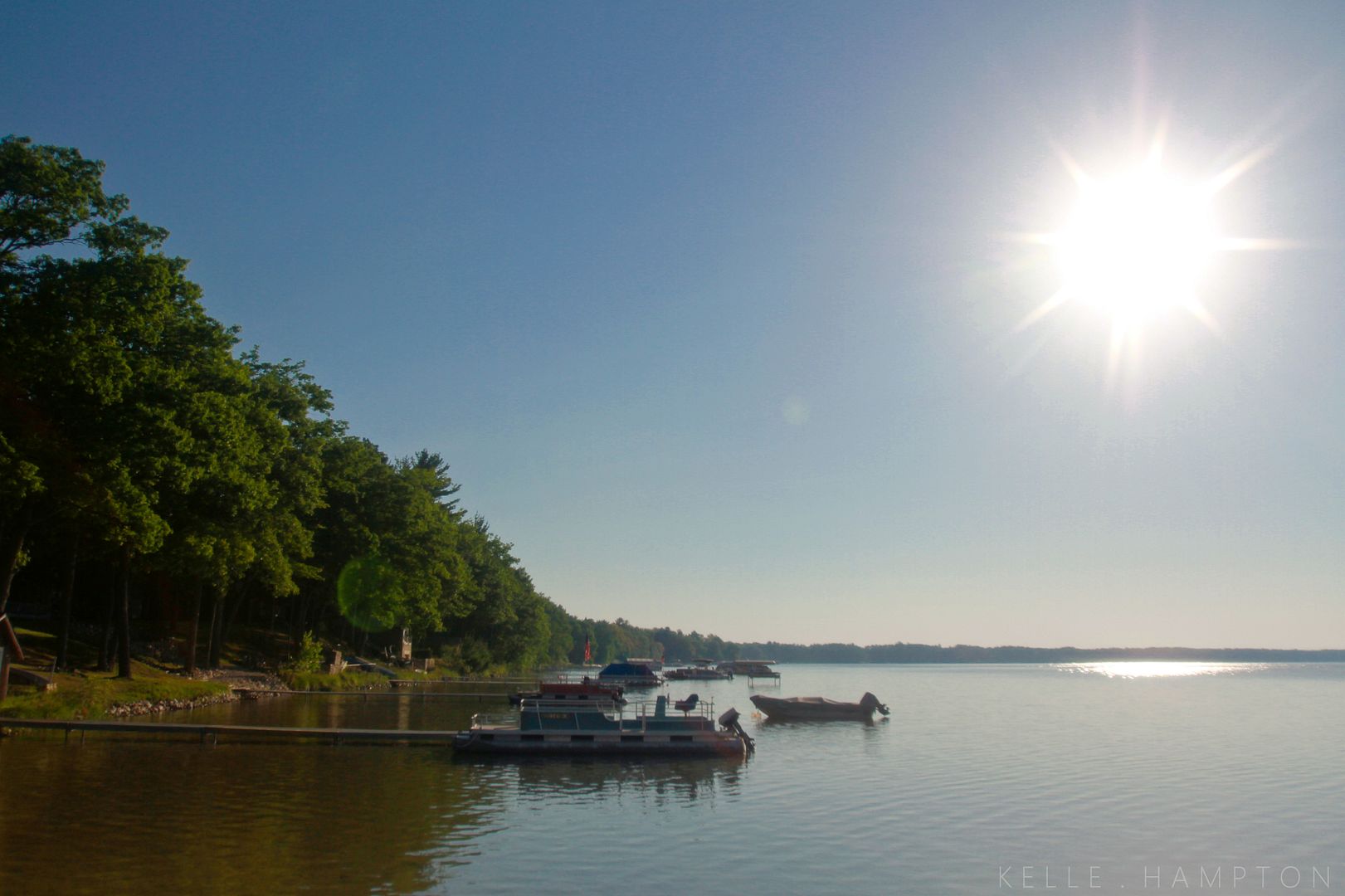 The same lake frozen lake we walked on six months ago!

As I type this, I am outside, surrounded by nothing but black sky and a few cottage window lights in the distance. The constant whir of rustling leaves sings its chorus, rising to a great crescendo when the wind intensifies and quieting to a low hum when it settles. It feels like summer camp, it looks like a Pure Michigan commercial, it smells like a quintessential Midwestern summer (a mix of lake, fishing worms, dirt, grass, barbecue, bonfire, marshmallows, pines, Oaks and sunscreen).
We spent a vibrant weekend with siblings and cousins, we're taking a quiet rest this week with our family, and next weekend we'll reunite with a large, loud Cryderman hollah.

Reuniting with the juke box and the sacred space of the Lewiston Lodge, where memories were made this past January.

Cousin Brooklyn spotting Lainey for some gymnastics.
Saturday night, my dad watched the girls while a parade of cousins walked down to the lake for a pontoon ride. It was definitely one of those "Wow, this is really happening" moments. People who love each other and talk about being together more often–here we were, in the middle of summer, in the middle of nowhere–together.
I love where I live, but lawdhavemercy do I ever love the land I left. Michigan truly is one of the most beautiful states, and we are showing our girls the many ways in which that's true all week long (hoping to hit Traverse City and Sleeping Bear Dunes later this week!.) This land is rich and lush.
I feel so proud and nostalgic giving my girls a piece of my childhood memories this summer.

My girls experience birch trees–I miss them!
Nella has never been a great night sleeper, but she's slept through the night every single night of this trip. We're all relaxed and feeling so grateful for this time of being together.
More from Northern Michigan soon.
*****
Thanks to my music buff friend, Meg, some great suggestions on Twitter and a jam fest the other night where my brother and I traded tunes, this is my up north playlist I've been loving this week:
Man on Fire, Edward Sharpe and the Magnetic Zeros
I'm Writing a Novel, Father John Misty
All Wash Out, Edward Sharpe and the Magnetic Zeros
Jessica, Regina Spektor
Mausam, Nitin Sawhney
Hear the Noise that Moves So Soft and Low, James Vincent McMorrow
Calgary, Bon Iver
Skinny Love, Birdy
Early in the Morning, James Vincent McMorrow
Firewood, Regina Spektor
Song for No One, Miike Snow
Walk the Line, Johnny Cash
Follow You Down to the Red Oak Tree, James Vincent McMorrow
Dear Believer, Edward Sharpe and the Magnetic Zeros
The Girl, City and Colour
The Blizzard of '96, The Walkmen
Blood, The Middle East
Destroyer of the Void, Blitzen Trapper
Elephant Gun, Beirut
Fake Empire, The National

*****
Last week's Friday Photo Dump: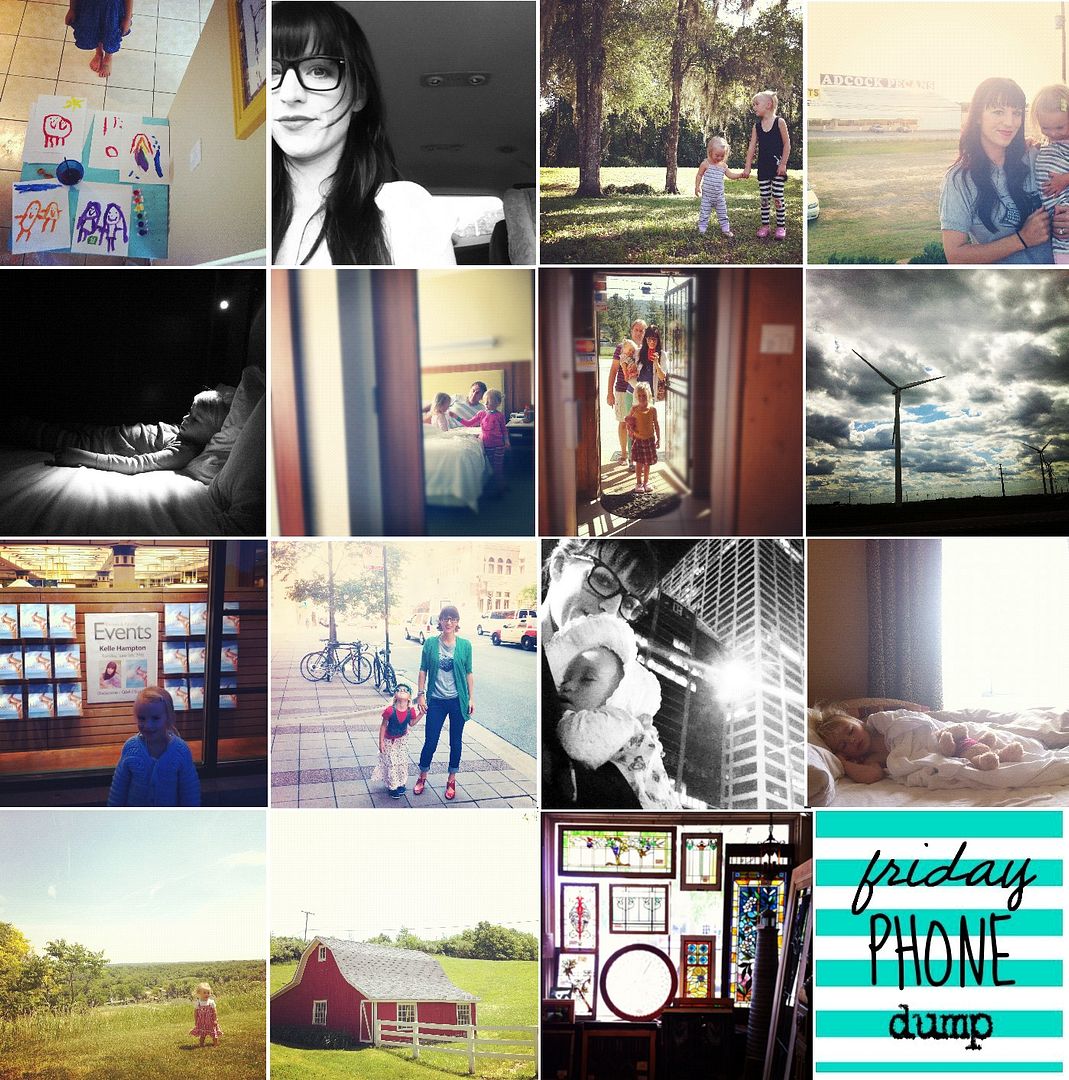 And our new Friday shared photo dump where your pictures are highlighted (Use hash tag #enjoyingthesmallthings on Instagram. I'm loving your feed!)
*****
And, appropriately timed, check out my new tips for capturing the best moments of summer with your kids over at Disney Baby's site, Babyzone.com
*****
I'm hearing coyote calls. Time for bed.