I've been waking up earlier lately, drawn out of bed by the promise of a short period of solitude before Nella wakes up. I make my coffee and watch the news, the latter usually a regrettable decision, especially lately when mud-slinging politics and devastating stories such as the Aurora tragedy plague the media.
I tend to sway back and forth between periods of international awareness and current event cluelessness based on how busy I am, how tolerant I am to what I read and see and sometimes, how guilty I feel for what I don't know. Sometimes my role as a thirty-something, family-focused mom challenges me to look far beyond my own little circle and deeply consider the decisions that are being made that affect our country and our world, the stories that are playing out in our community and the headlines that surface on the Internet, trend in Twitter and steal our focus in horrifying scenes on the morning news.
But sometimes that very same role of a thirty-something, family-focused mom is exactly what challenges me to turn it off. To walk away from the TV, to stop reading the headlines and to know that awareness and the promise of a brighter future begins with ourselves and our own families. The media's overwhelming presence in this current generation allows for biased presentations of how good or bad the world really is. But when I've watched and read enough that I feel that "God, what kind of world do we live in?" dissapointment taking over, I know I need to shift gears. The best things happen when we believe in good, when we give people the benefit of the doubt, when we understand that pain and tragedy are indeed part of this world, but that they are overshadowed by the potential of the great amount of good in human kind.
I am so sorry for the families who are hurting in Aurora, Colorado. I hope that more stories of courage arise and the heroes of this event are given far more media coverage than the young man who caused it. I hope we focus not on fear and panic for what could happen but for the possibility of what will happen to our communities and our country when we properly balance our focus on what exists beyond the doors of our home with what we are doing inside them.
*****
Somewhat fitting, we enjoyed a family day this week. In the middle of the week, for no good reason than we felt we needed it. We chose a new beach, a quiet secluded one at a nearby state park and, for five hours, we enjoyed each others' company with no distractions. Alright, I Instagrammed.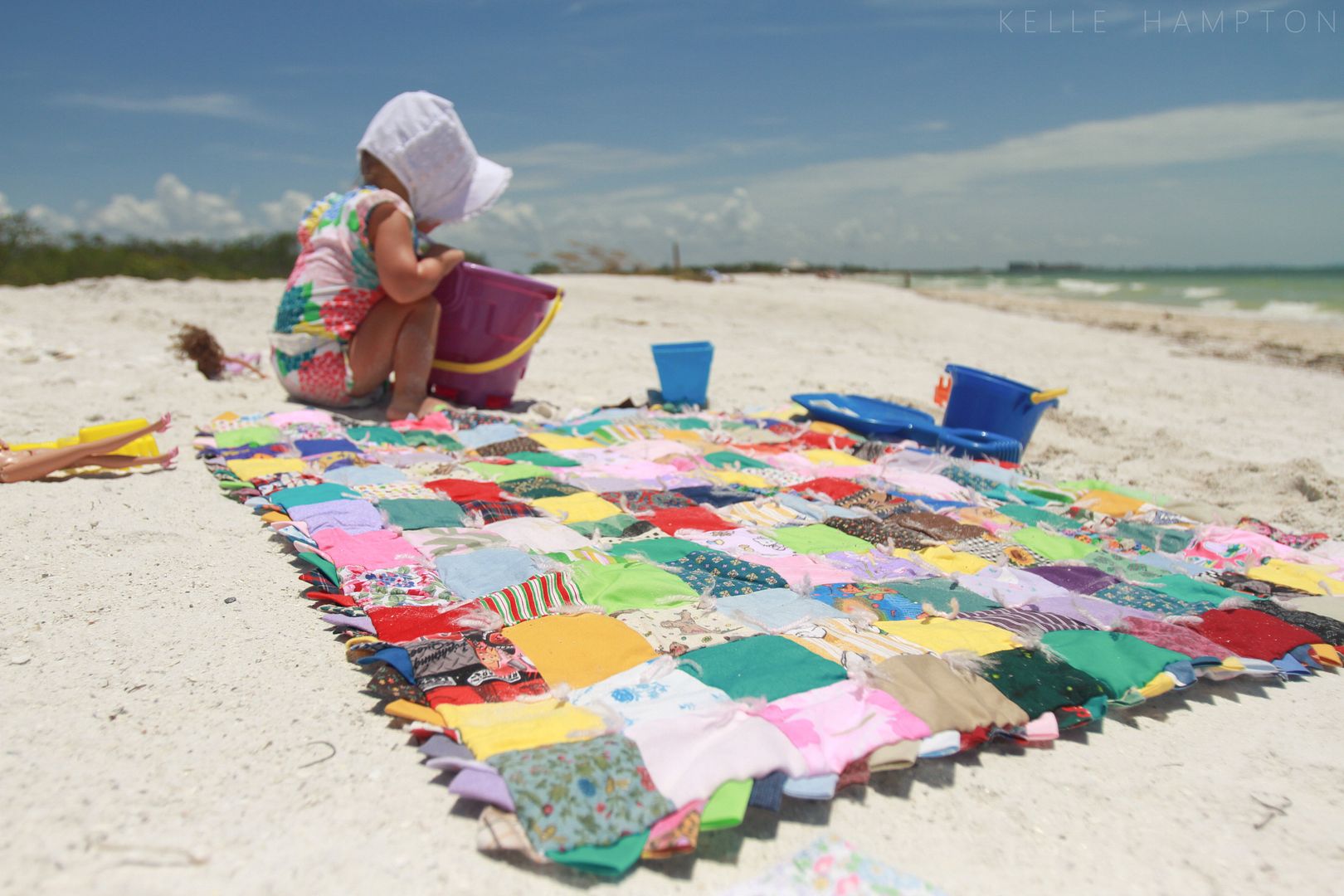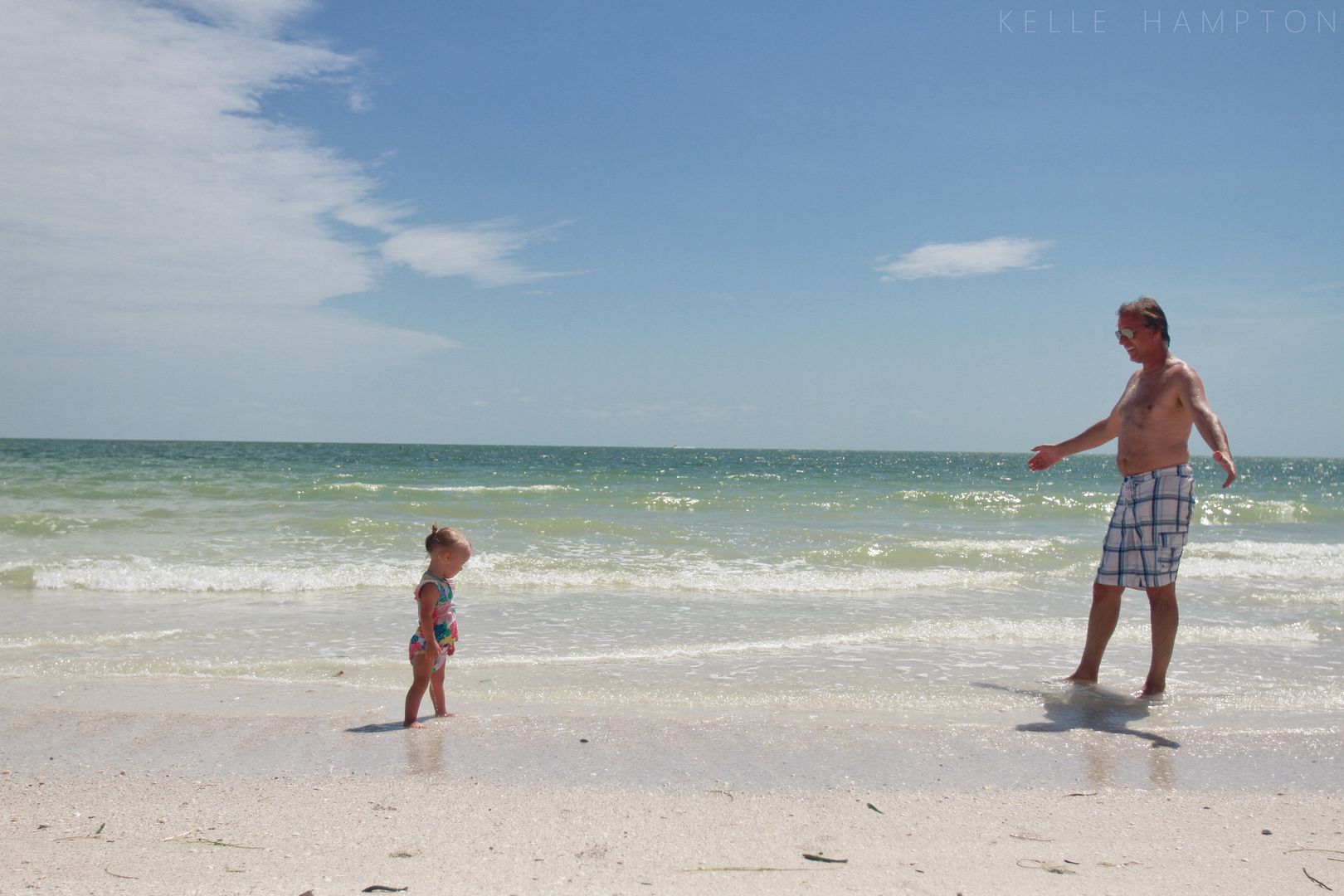 The tide had washed in earlier and created a shin-deep pool that made for some lovely wading.
And lots of sea life. Cockles and conch shells, two sand dollars and, get this–a sea horse. Not exactly the unicorn, spiny-back, twirly tail kind, but it was definitely of the sea horse family. A little Googling has proven it to be a pipefish.

For the record, we put our sand dollars right back where we find them–in the gulf.
Lainey and Nella are completely different in their sea critter comfort level. Lainey will hesitantly touch a starfish, come within a couple inches of a sand dollar, but she ran screaming when the conch shells surrounding her towel started flipping over and creeping toward her. Nella, on the other hand, can't get close enough.
Sister almost kissed a crab.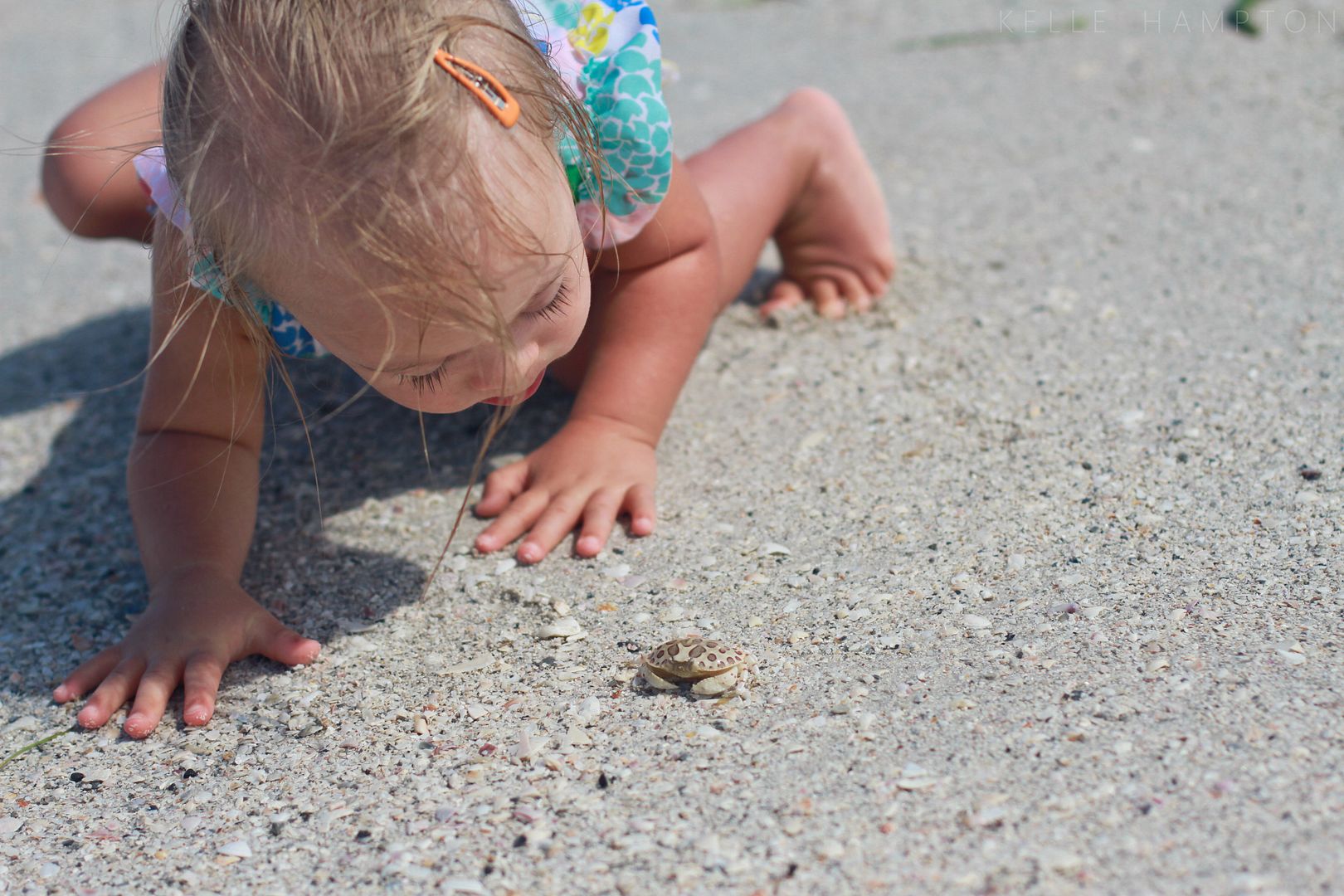 Both satisfy their inquisition level as they see fit, digging sand trenches, venturing into the warm waters of the gulf, flipping twisted shells over and peeking inside for any movement.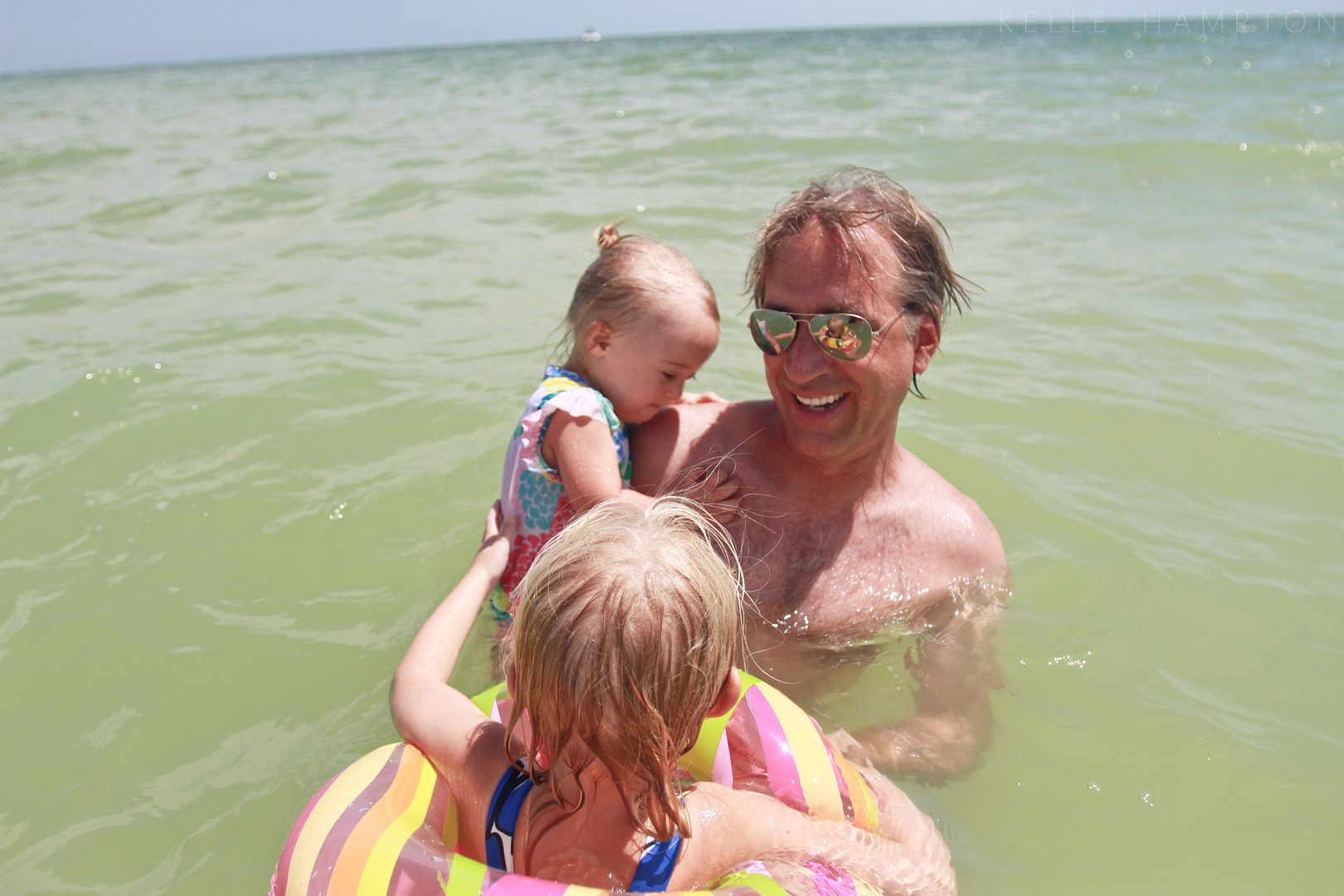 And Mama's just happy to be there, watching my girls write chapters in their Florida childhood books.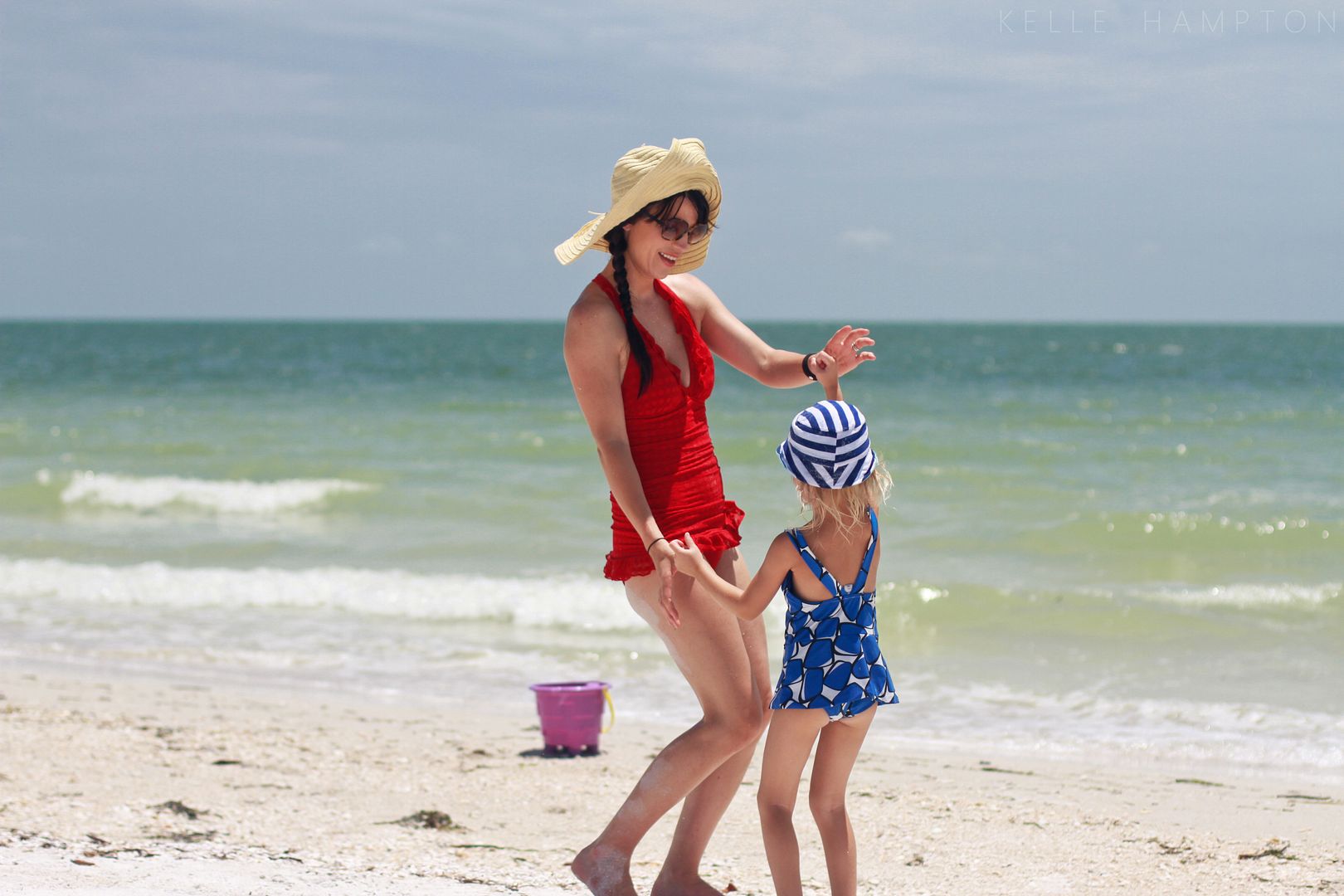 Retro Swimsuit, Popina Swimwear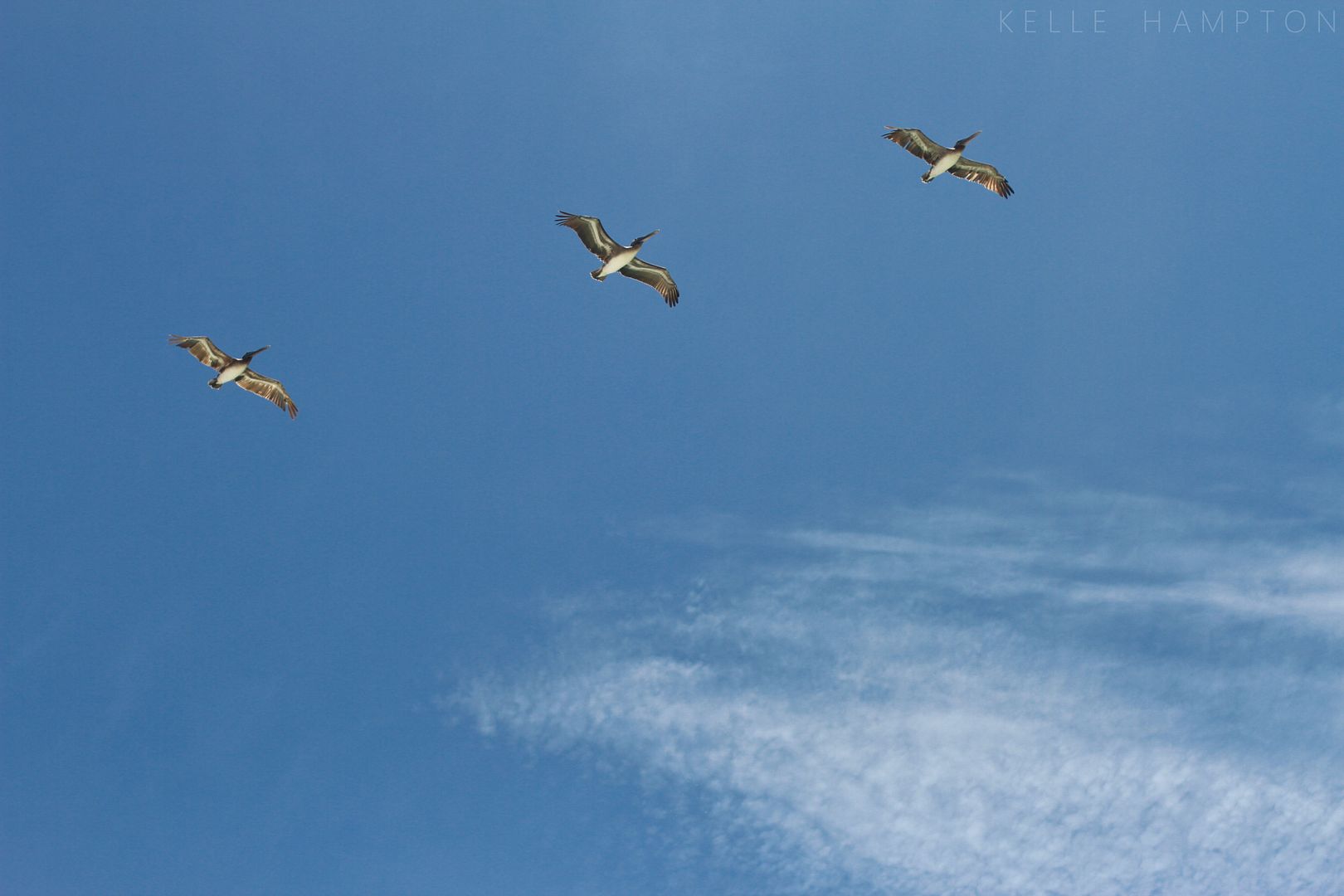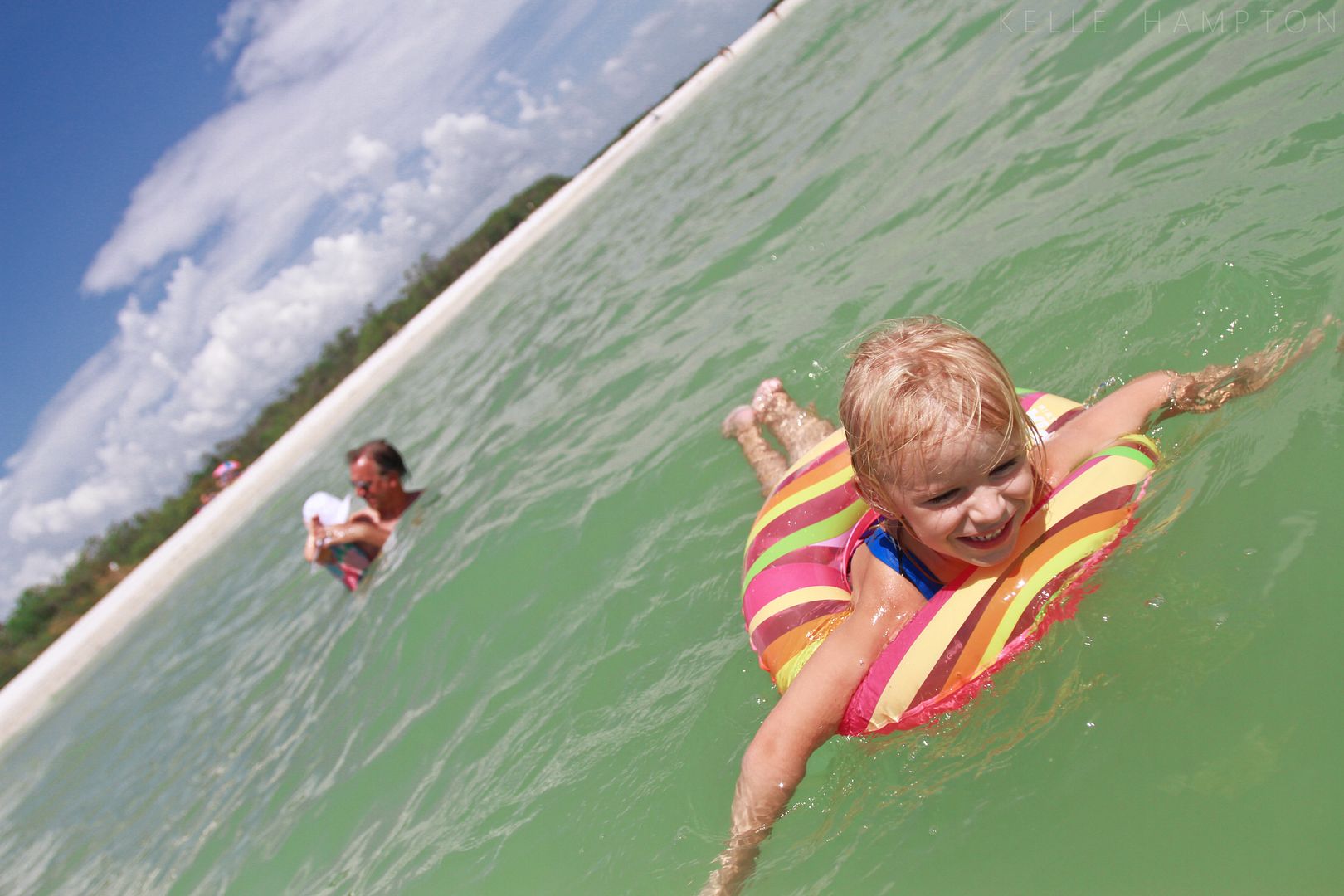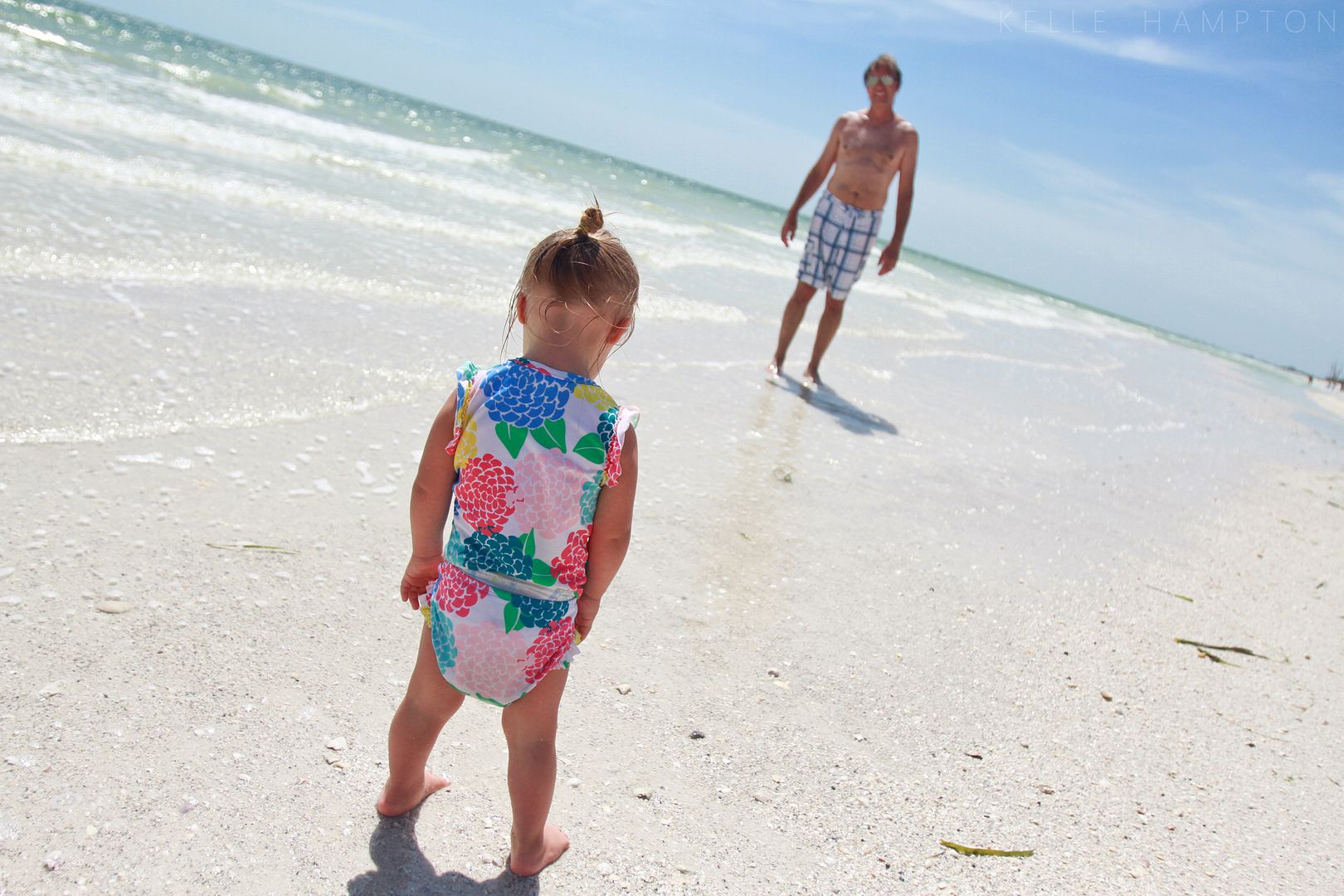 *****
Friday Photo Dump:

Friday Phone Dump photos are taken on the Instagram iPhone app (free) and dropped into a 12×12 collage using a photo editing software (Photoshop Elements works). I am @etst (enjoying the small things) on Instagram if you care to follow the feed.
And your #enjoyingthesmallthings photos. If you use Instagram and have a photo that makes you happy, share it by using the hashtag #enjoyingthesmallthings. Yours may be chosen to be shared in a Friday post. Want to be reminded of the good and wonderful things people are doing with thier families, inside the doors of their home and beyond? Come visit #enjoyingthesmallthings on Instagram.
*****
For fun this weekend…what are five things you are tired of and five things you are not tired of?
Tired of…uncomfortable summer heat, Moon Dough mess, the morning news, my dirty iPhone case, e-mail
Not Tired of…Instagram, kind words, fresh veggies, evening baths, Nella's naughty word ("butt!")
Happy Weekend…outside the home, inside the home.