It feels liberating to say that I've spent a lot of time in bed the last few weeks, I walk around holding a bar of grapefruit guest soap that I randomly sniff to fight nausea, and when I say I want a lemonade, you have about t-minus-five seconds to do something about it (I've craved it every pregnancy now).
I kid. Not really.
What I really want to say is thank you so very much for all of your kind words and your heartfelt congratulations. Expanding our family is definitely something we've wanted to do, and we've had a couple losses in the process.
After both miscarriage and an unexpected birth experience, I am very emotionally aware this pregnancy. Does that mean I worry about silly things? Yes, sometimes, and I think that is natural and okay. It took me until seeing a heartbeat this time to even let excitement in the door (it was waiting outside, knocking). But there is another part of being emotionally aware that is good and comforting, and that is trusting my body, embracing all of the emotions that come with these nine months and letting go of what I can't control. I've learned a lot the past couple years, and with that comes a great deal of peace. And where the peace has holes, there are wonderful people who listen and laugh and say "we all worry about that" and "well, that's just motherhood."
So for now, I smile and I sniff soap and I rest. A lot. With both girls, I was sick for 14-16 weeks. And while that seems much more difficult to handle with two kids, they have been so great to play quietly and join me in bed or on the couch for "lay still" games. Like Memory and dentist and hair salon and make-up spa parlor. And honestly, I don't care how much eye shadow she uses or how far up my face the lipstick goes or how many rubber bands she's managed to twist into tangles. I can close my eyes, and she's happy.

Lainey's Sweet Seat–don't forget, you can still use Code "KELLE" for 10% off your Sweet Seat order.


The state of rest is recognized by our entire household now. Brandyn slept until noon today, the dogs are suddenly narcoleptic and Nella can randomly be found lying on the carpet, pretending to snore.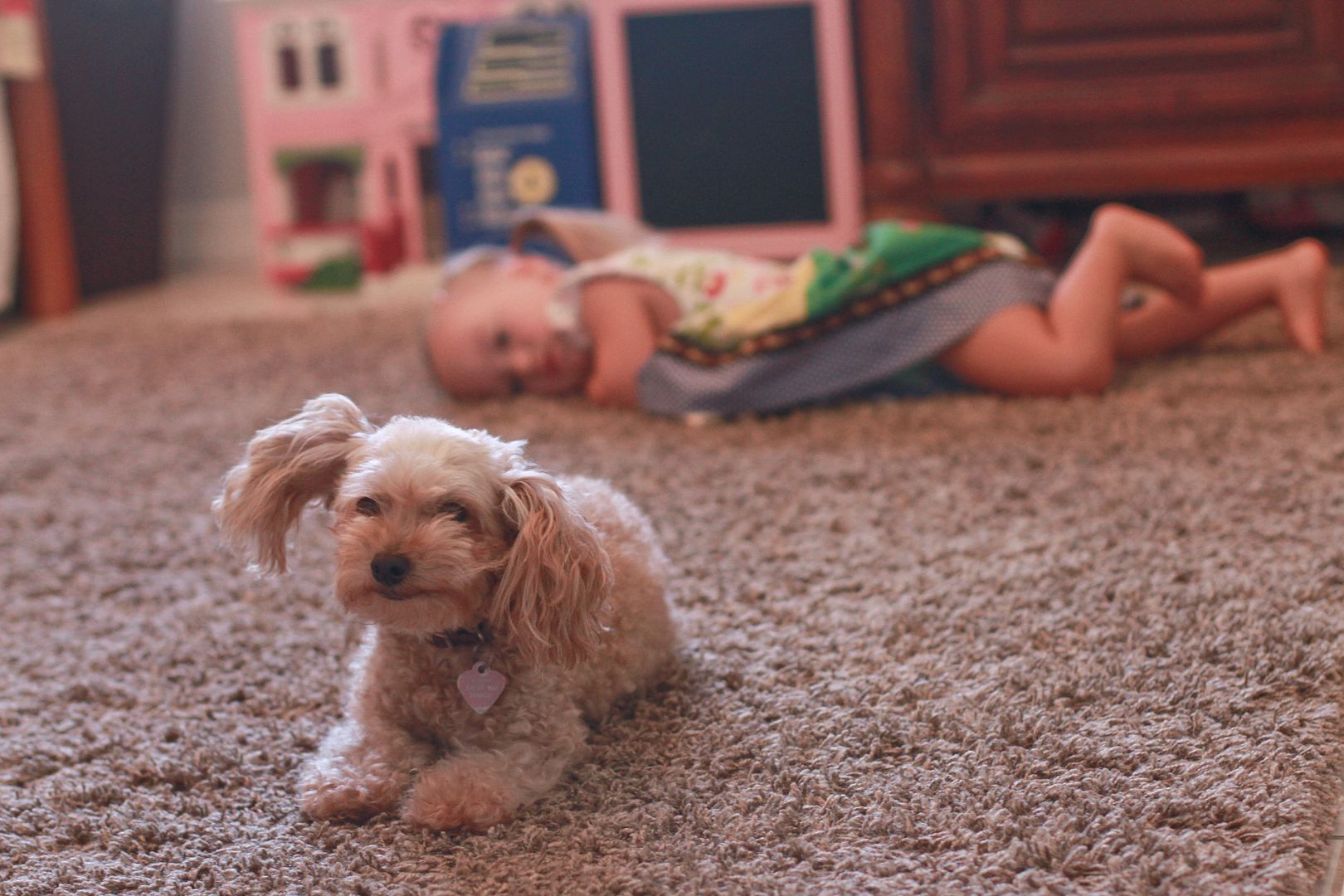 In the meantime, necessary routines encourage consistency and push us toward more productivity. I miss it.

Nella stacked a 1o-story high stack of blocks in O.T. this morning



Lainey convinces her brothers to take her swimming


I felt good tonight and actually texted back an "I'm in" to a girlfriend call to Hurricanes. I ate spicy food and laughed at inappropriateness and rolled out humor to match. "You're on fire tonight," my friend noticed after dropping me off. The whiney pregnant girl who sniffs soap, spits in sinks and sits in the shower with a Noxzema moustache just because it smells good was on fire. She was funny, and she felt great.
We're getting there.
*****
Last week's Friday Photo Dump:

Friday Phone Dump photos are taken on the Instagram iPhone app (free) and dropped into a 12×12 collage using a photo editing software (Photoshop Elements works). I am @etst (enjoying the small things) on Instagram if you care to follow the feed.
And your #enjoyingthesmallthings photos. (If you use Instagram and have a photo that makes you happy, share it by using the hashtag #enjoyingthesmallthings. Yours may be chosen to be shared in a Friday post.)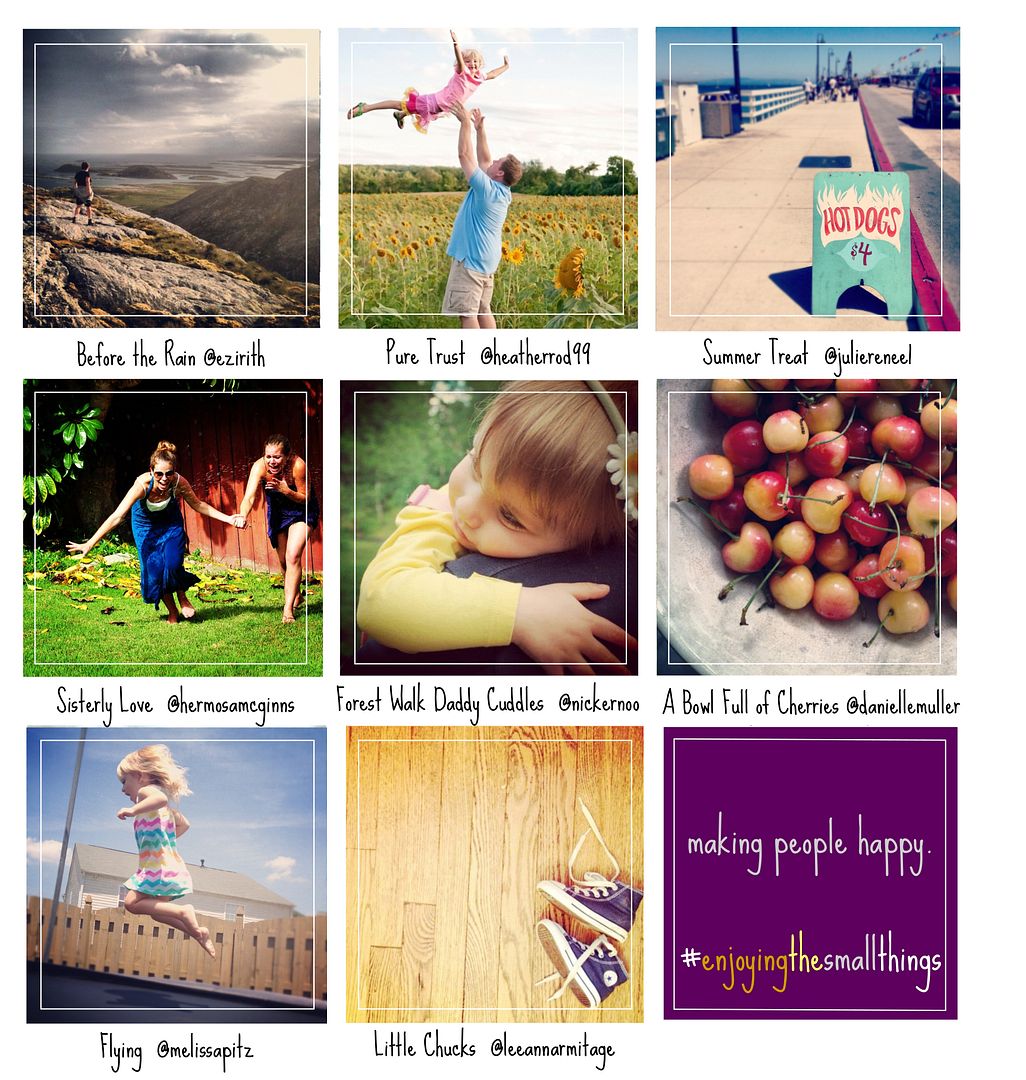 *****
Several of our past sponsors have come back on board this past month, and I'm excited to be reintroducing more this month. Some of you might be familiar with the ever-so-talented metalsmith and enamelist, Mark Poulin. His jewelry creations are unique conversation pieces ranging from simple and modern to fun and colorful.
If you like art, giving gifts that win the "cool thing no one else thought of" award, wearing pieces that tell a story or randomly being asked "Oh my God, where did you get those awesome earrings?," then you'll love Mark Poulin Jewelry.
My girls and I share a Mother/Daughter Sterling Set.
Mama monkey and her babies.
Mark's store is full of more characters and inspiration. Check him out, and use Code ENJOY10 for 10% off anything in Mark Poulin Jewelry.
One comment from this post will be randomly selected (generated by random.org) to receive a Mother/Child 2-necklace set, courtesy of Mark Poulin.
*****
I'm going to go curl up with a bar of grapefruit soap and call it a night.