There are times when I watch my girls like I watch a chocolate cake baking. I open the door and peek my head in just to make sure everything's okay. And then there are times when I really watch them. When I can't pull my gaze from what they have going on because it is captivating. Because the feeling of love and adoration between them radiates in a way that feels palpable.
It was quiet in Nella's room today, and I stopped at the sight of Lainey fitting Nella with a cape to match hers. She didn't tell her sister to stay still or explain what she was doing–sisters just know. So Nella stood patiently, glancing down to watch her sister knot her scarf. Arms held to her side and careful not to move, she waited and trusted her sister.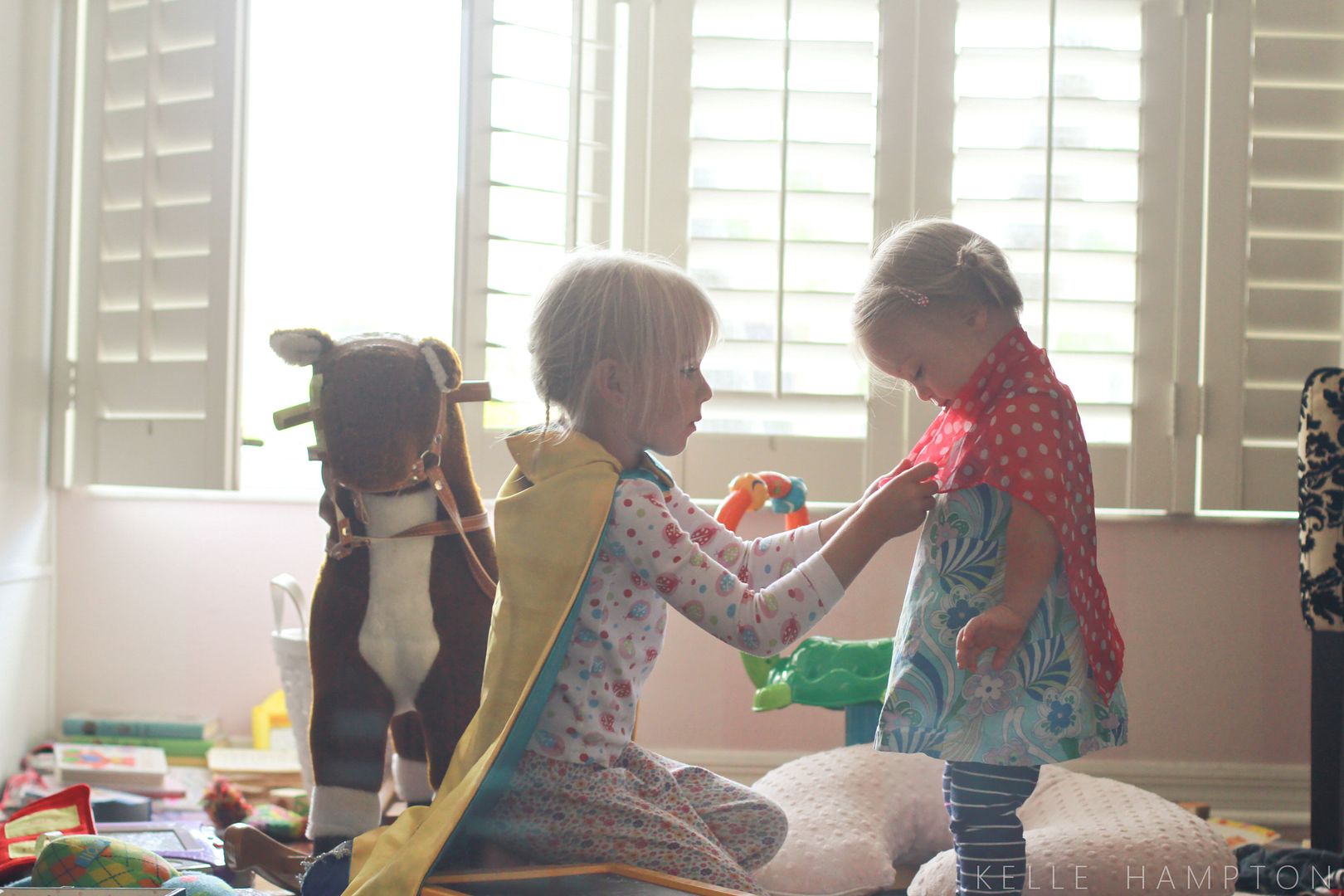 Nella followed Lainey out into the living room where Lainey told her to lie down. "You're Sleeping Beauty," she instructed. And Nella does what Lainey says.
It continued for an hour. Two sisters, lost in play. Sometimes they talk, Nella repeating big words that Lainey says. Sometimes they are quiet, communicating with more powerful things than words.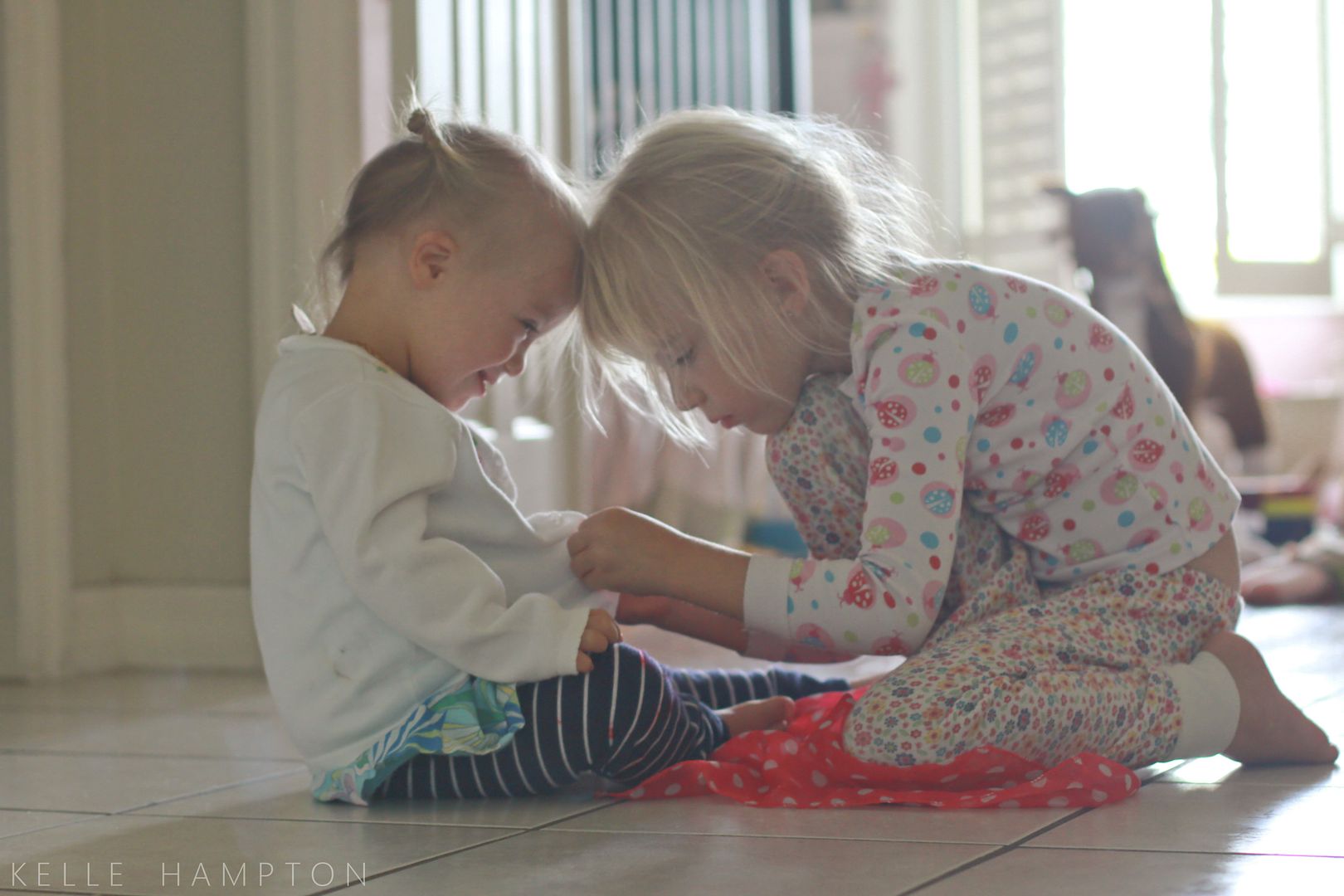 But everything they share is exactly what I had hoped they'd share. Maybe even more.
My sistergirls.
*****
Welcoming returning sponsor, Crystal & Co.
This is the point in the summer where I start losing steam, my gung-ho, yay-for-summer freak flag hanging a little low. I found a lot of great ideas for a summer jump start with Crystal's list of 80 Free/Inexpensive Summer Ideas. Ideas range from going places, making things and playing and doing. Organized well with links to great recipes for anything from homemade marshmallows to homemade slime, Crystal's list compiles the best of the best ideas for moms and kids.
For more recipes, activities and ideas to keep both mamas and kids happy, check out Crystal & Co.
*****
Happy Monday.