I've heard the phrase "Everything's bigger in Texas" numerous times this weekend, and the I Heart Faces Conference delivered accordingly–big ideas, big hearts, big inspiration.
Okay, big nasty horse teeth too.
He tried to bite my arm, and I am going to give him the benefit of the doubt and assume he was only admiring my orange sweater. Yes, sweater as in I got to legitimately wear a perfect fall-hued sweater as temperatures dipped into the low fifties on Saturday and Sunday. It was lovely. I made sure to drop lots of "Hang on, let me grab my sweater" or "Good thing I have this sweater" or just the simple obnoxious "sweater, sweater, sweater, sweater" because I could. I miss sweater weather.
It was inspiring to hear so many women talk about photography and to see how they've built their businesses, created their brands and fearlessly chased their dreams.
If you are a photographer and haven't heard of Sue Bryce, I suggest you check her out. Perhaps begin by watching this or this. Sue delivered the closing keynote speech with her stunning images of women she's photographed, reminding us how powerful it is for women not only to recognize they are beautiful but to never stop believing or following their dreams.
She also taught us how to pose properly for pictures, and for the rest of the weekend everyone went totally into Vogue mode.
The weekend bonus came, of course, with JR's face plastered all over the South Fork compound.
And the horses and the chill and the picturesque ranch, its acres just begging to be photographed.
They came, the artists, toting their cameras.

The fabulous and funny Jen Tonetti-Spellman of Jellybean Pics

Amy Locurto and Angie Arthur, founders of I Heart Faces
I spoke Saturday morning–nervous at first, but quickly overcome by the energy in the room and the inspiration we draw from each other and from our journeys.

Photo courtesy of Heather Rodriguez


Photo courtesy of Heather Rodriguez
And my favorite part of the weekend?
The women, the stories. Sitting back and listening, watching women communicate, surveying a room full of people who make efforts to accomplish their dreams every day. Different women, different dreams, different paths but hungry to create beautiful things.
This sort of inspiration always makes me redefine my own goals and tap a little deeper into my potential as a woman, wife, mother, friend, creator and story-teller. And for those of you who I met this weekend, how wonderful it was to hear the ways in which you are doing the same.

Photo courtesy of Heather Rodriguez

Gratuitous butt shot; You're welcome.
Thank you to everyone at I Heart Faces for the incredible Texas hospitality and for the wonderful opportunity to be a part of this weekend's events.
I missed my family. So happy to be back.
*****
Linkel Designs Giveaway Winners:
Congratulations to Comment #9, Megan Cook: Oh my – Nella is just precious here and is becoming quite the little lady like her big sis! My oldest daughter, Ella, is about six weeks older than Nella and lately it sends a little pang through my heart to see how quickly she is growing up. Thanks for the Wednesday quickie and sharing as always!

…and Comment #169, K_Fitz: Needed a little pick me up tonight and your blog was perfect. Always encouraging and uplifting… Thank you for sharing so much of yourself and family and oddly, your photos. I'm a very visual person and pictures speak to me. Love seeing how you capture the beauty of your girls.


Ladies, you both won a $50 gift certificate, courtesy of Likel Designs. Please e-mail your contact information to kellehamptonblog@comcast.net with the subject line LINKEL GIVEAWAY WINNER to claim your prize. Congrats!
*****
Welcoming doTerra Essential Oils independent consultant, Jess Litster, as a sponsor this month. We started using essential oils a few weeks ago, and Nella already knows the drill. When I pull the oils off the shelf in the morning, she smiles and runs to the living room where she lies down and throws her feet in the air (we put our On Guard oil on the bottom of her feet). There's a wealth of information available through Jessica and doTerra about the benefits of essential oils–from immunity protection to stress mangagment–and particularly the quality of doTerra's oils. Jessica will help you find what oil is best for your family's needs.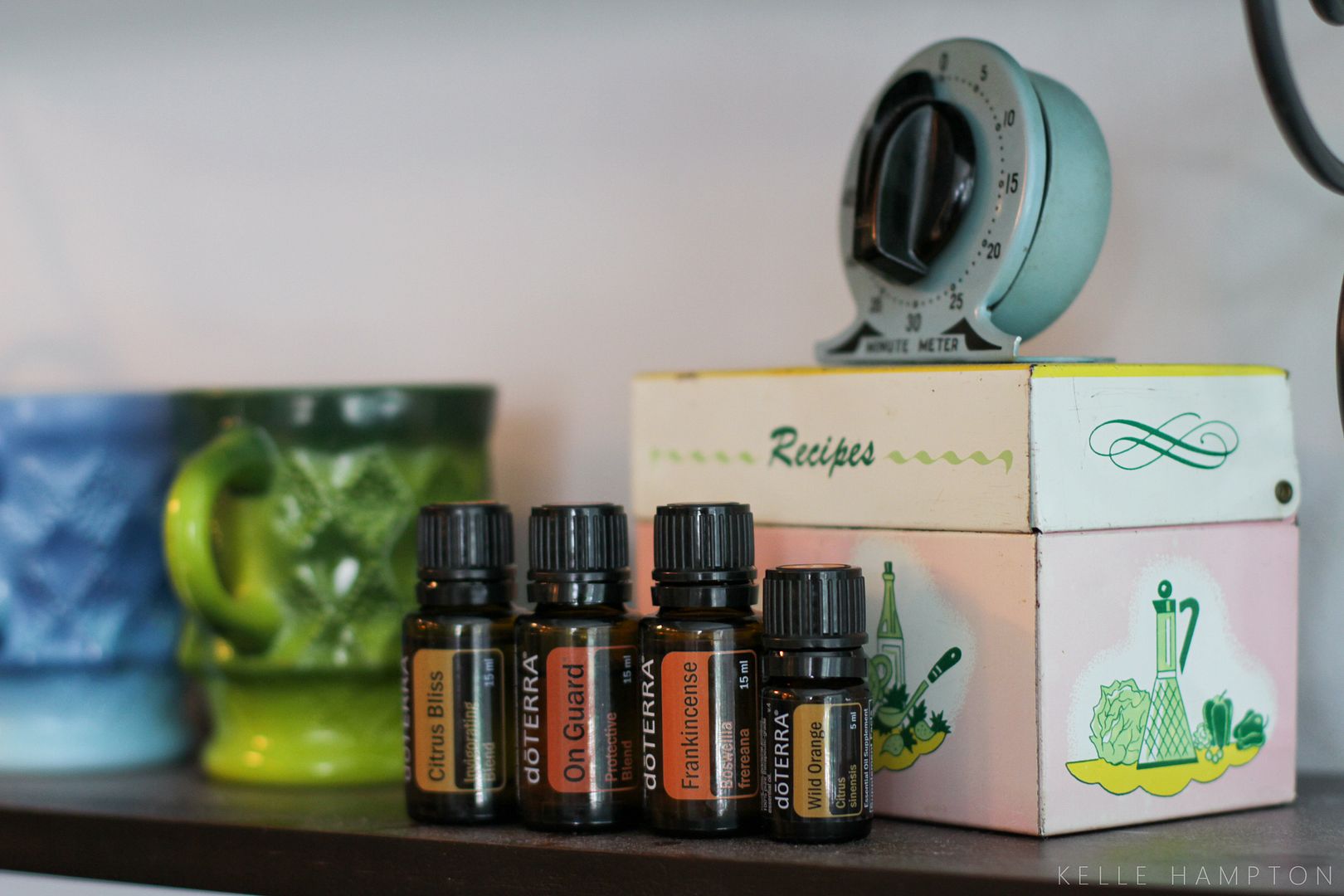 You can contact Jessica and order through her site, or you can e-mail her at jessicalitster22@yahoo.com for more one-on-one guidance and education about specific oils and their benefits.
*****
Gettin' our fall on now. Giddy up.