This morning, I am full and content. The garage is a lively and noisy place right now as Brett rifles through attic boxes, and two little girls enthusiastically await the day's decorating.
Our Thanksgiving snippets:
Seventh Annual Neighbor-But-Moreso-Beloved-Friends Pajama Breakfast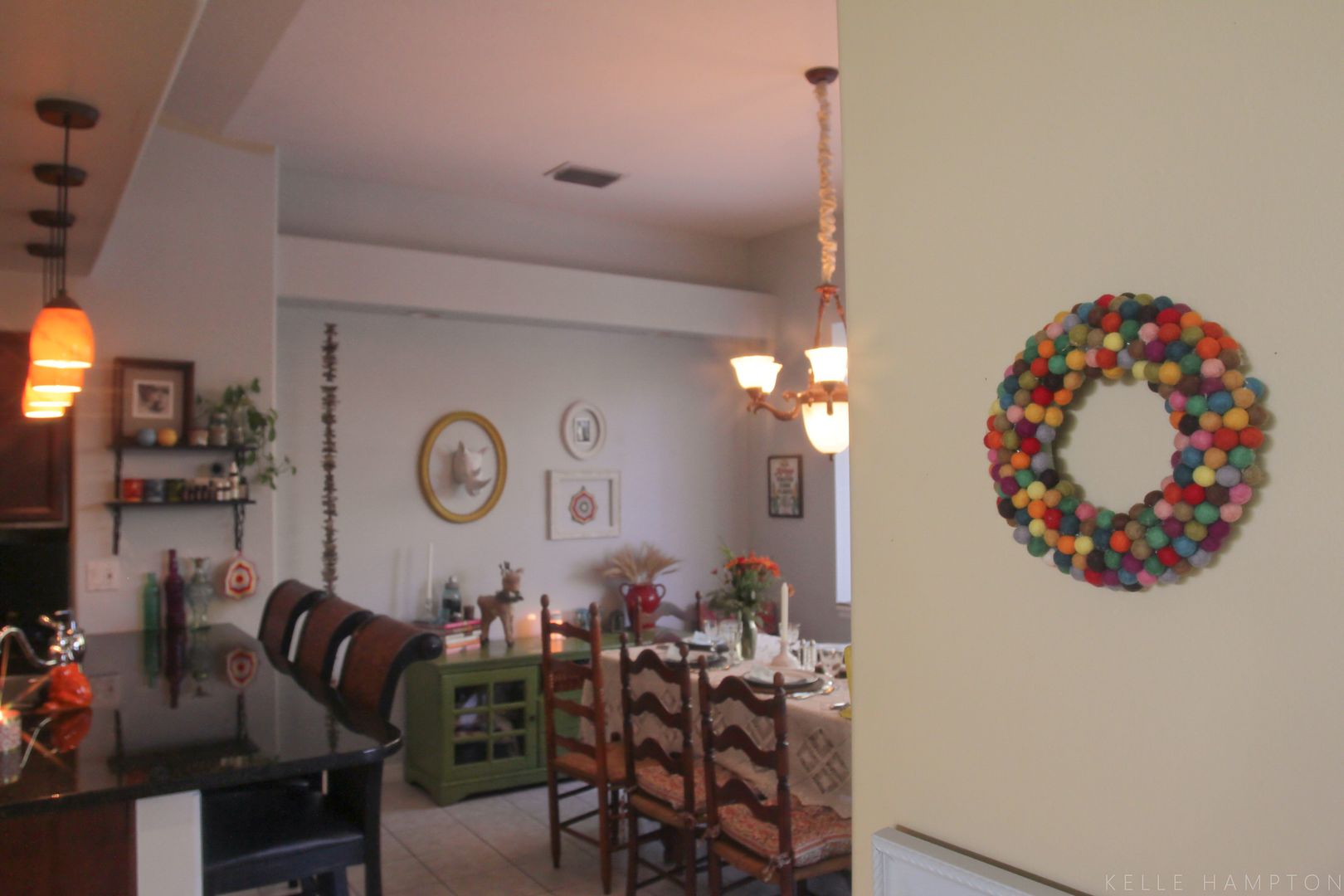 I might spray paint everything silver this holiday.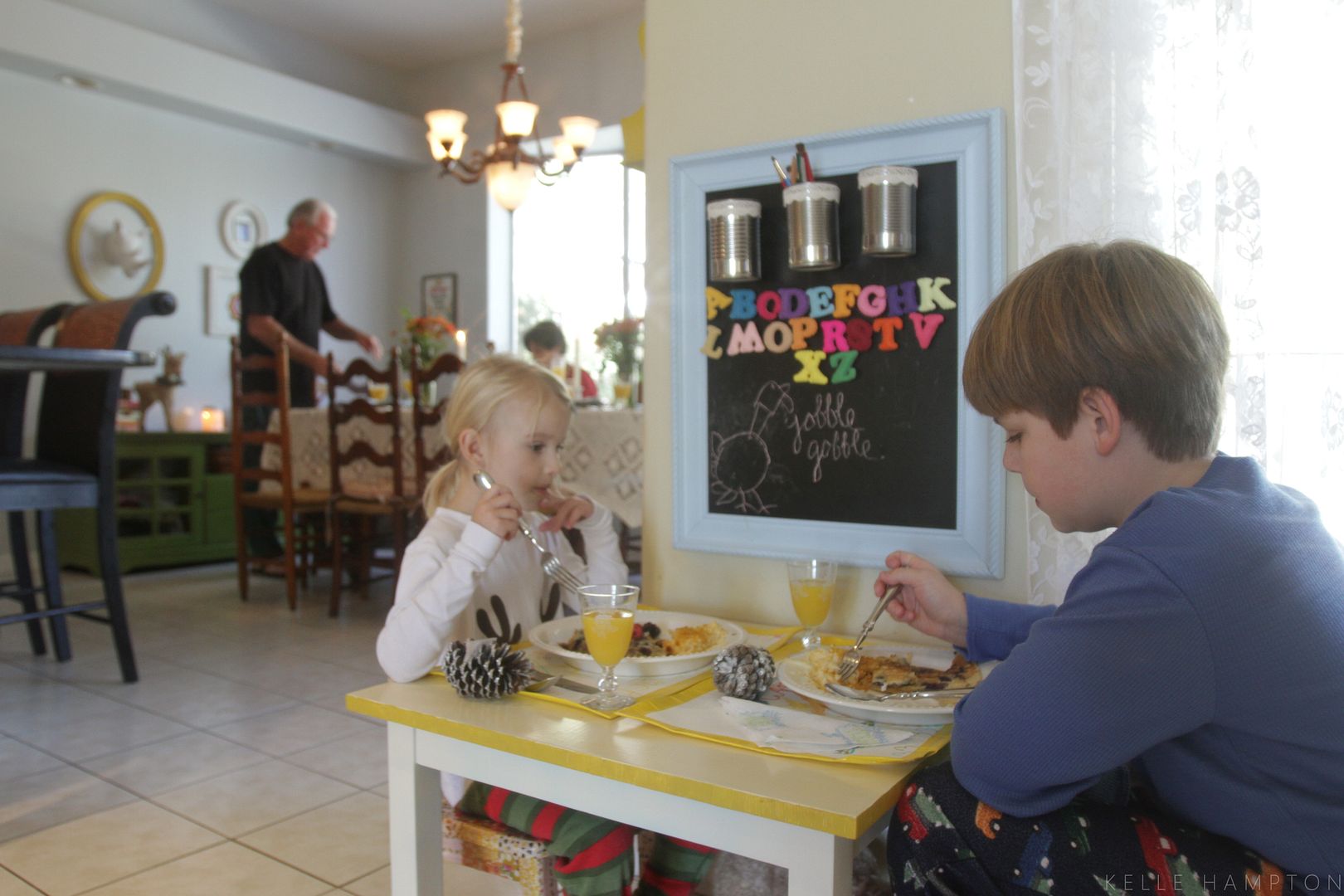 And the Homey Family Traditions that Followed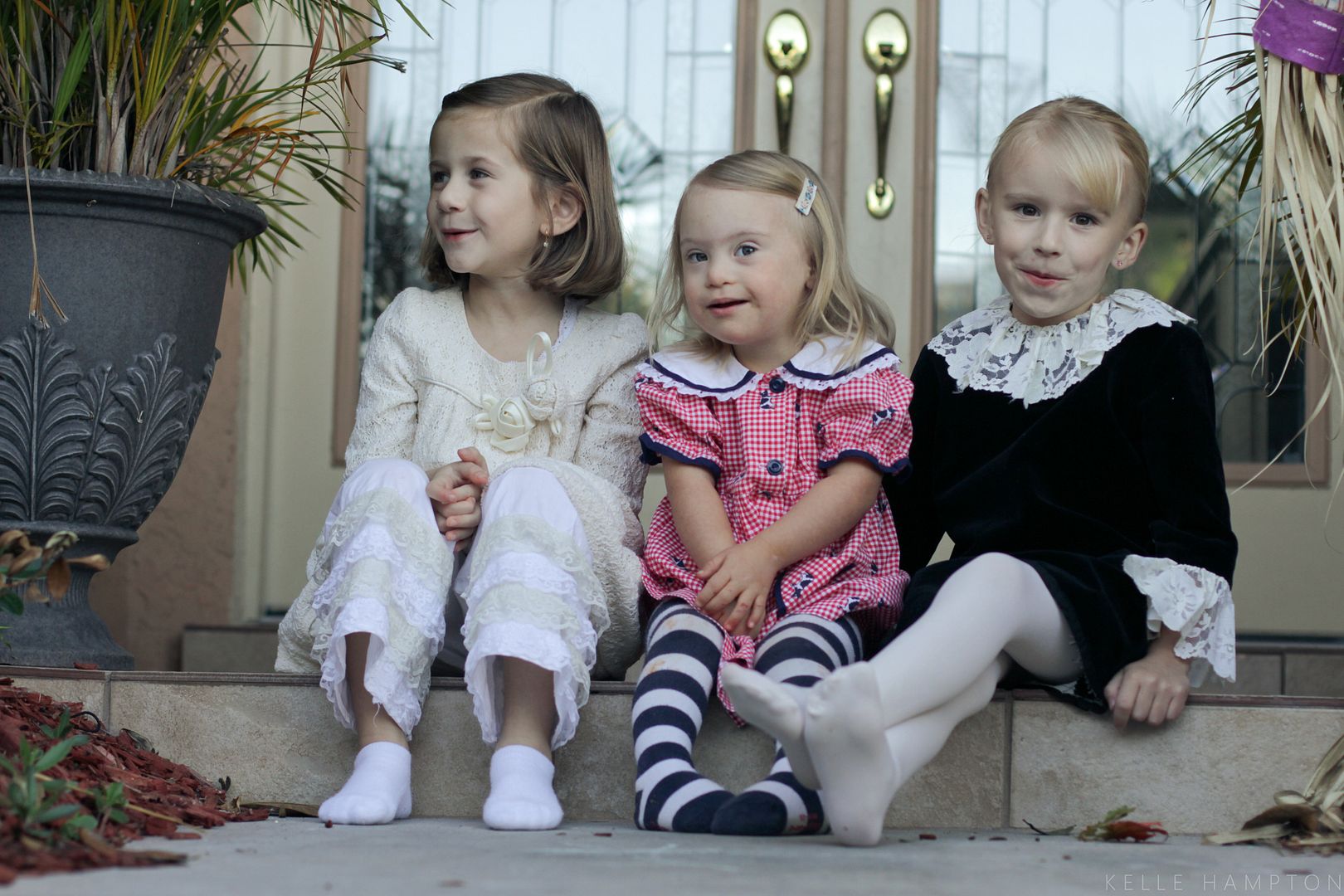 Bring on the holiday playlists, and have a wonderful weekend.
*****
Welcome back to Enjoying the Small Things sponsor, Sweet Seat, creator of the portable, easy-to-clean, and beautifully designed booster seat. Every chair is handcrafted on this Texas family farm and thoughtfully made with consideration for both the environment and your family.
My girls each have one, and our Sweet Seats give us a good opportunity to get out of high chairs and kid tables and join the family for a more intimate meal.
And yes, that's a matching doll booster! Sweet Seat has added new products to their shop and now offers Sweet Seat Minis for little friends who want to join the table as well as beautiful, laminated cotton bibs with adjustable straps that double as pacifier clips. The fabric choices are dreamy–lots of fun, retro prints.
Sweet Seat is currently offering a holiday discount of 10% off and free shipping, using coupon code THANKFUL.
*****
As you pick up little holiday goodies for those you love during this shopping season, I want to take this opportunity and thank you for your support of Enjoying the Small Things sponsors. We love the businesses we've worked with this year and have enjoyed learning the stories behind how they've developed and grown, allowing many mamas to stay home, small ideas to bloom, and great products, art and services to reach homes that appreciate them.
Two more to remember while you browse Internet deals today:
Jessica Clough's Scentsy Shop (time for pine and balsam!)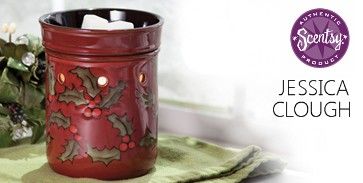 …and one of my favorite vintage-inspired clothing shops, Shop Ruche.
Bing Crosby is crooning, and I hate to keep him waiting.