Just a few photos today as we have some cleaning up to do for incoming company.
Enjoying:
Late Night Pottery Painting
Food, friends, and shelf after shelf of chalky white pottery in various shapes and sizes, begging to be transformed into something more colorful.
I used self control and bypassed the unicorn banks and cat treasure boxes to settle on a simple mug–one I painted for the baby like I did a couple weeks before Nella was born. No, his name is not Fox. It's just that the Native American culture got it right with all the rad animal representations, and if I can't name him Soaring Eagle (only because there's a casino nearby with that name and I wouldn't want people to get mixed up), at least his motif can be a Gentle Fox. Preceded by his sisters, Quiet Cub and Little Bunny. Maybe the adjectives should be more fierce. Gentle, Quiet and Little don't exactly project the image of Tribe Not to be Messed With. I'm going to have to think this one over. I digress.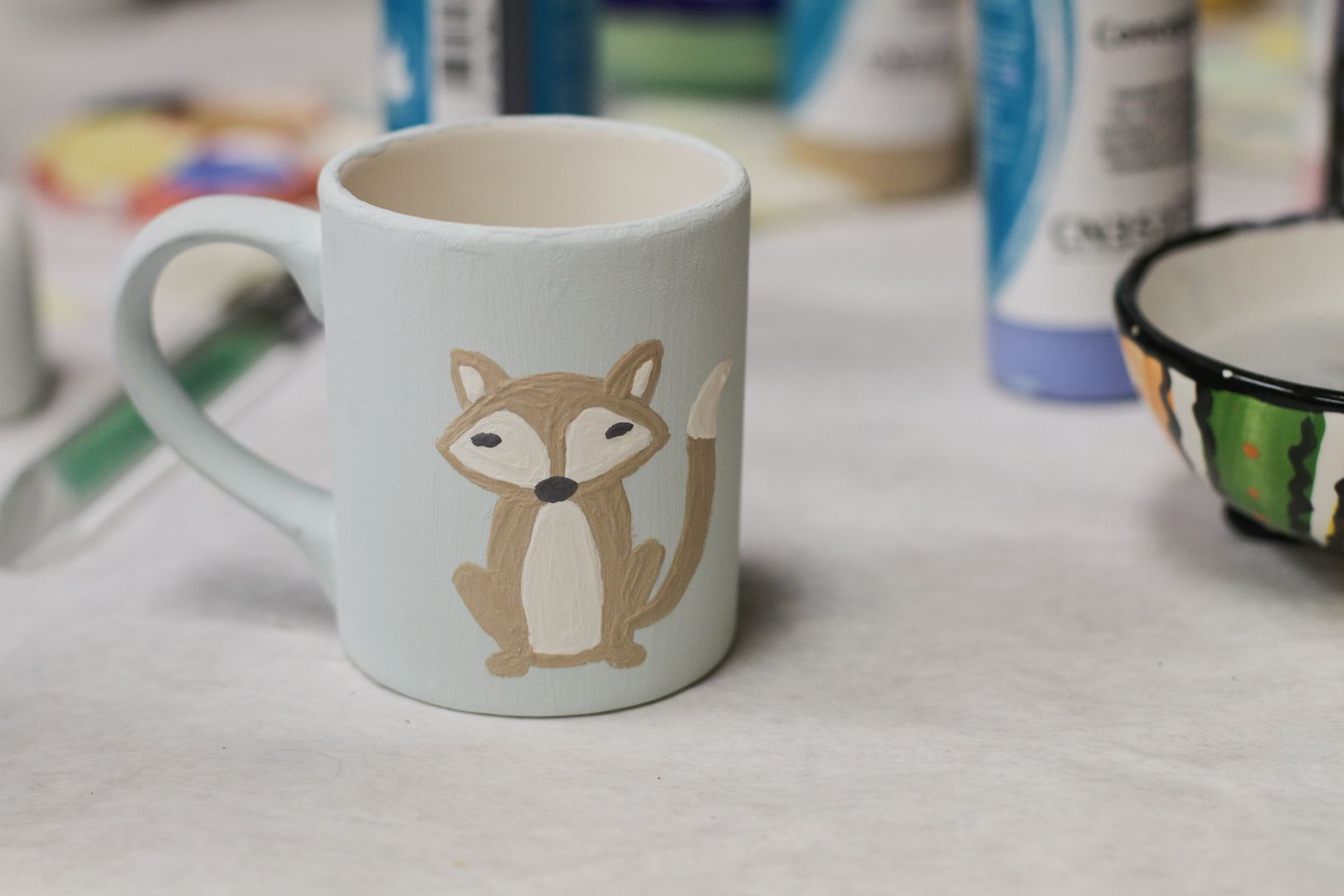 Sunshine
With unseasonably warm weather this week, it feels summery–sandals, popsicles, driveway hula hoop sessions.
Games
Santa brought a lot of games for Christmas–simple ones that don't require 3 hours of passing Go or stressing over landing on a Park Avenue/Boardwalk square with six hotels (Monopoly stresses me out. Majorly). These games are easy to say "yes" to, even when you're busy, because every time you say yes and sit down to play, you're so glad you did. Old Maid and Pass the Pigs should be part of 12 Step Therapy programs–mindless enough to allow you to focus on the greater purpose of the game–the little face across from you. She doesn't realize yet that making the Old Maid card conspicuously stand taller than the other cards in her hand and saying "Pick this One" doesn't fool me.
Cookie Snatching
Enough said.
"I-keem."
She asks for i-keem every day. And there's barely a sticky trace of it on her when she's finished.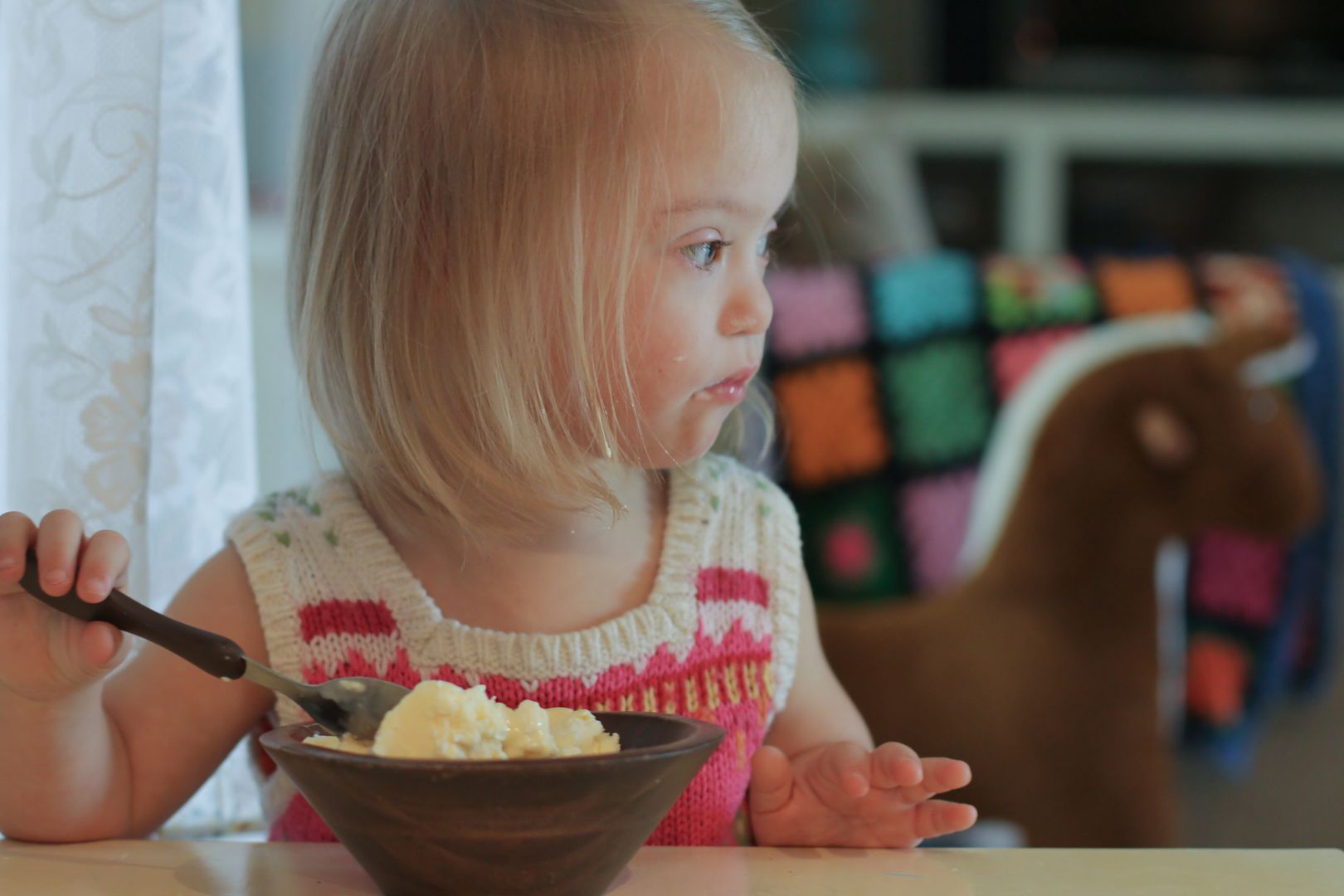 Living Room Performance Hall
We hung a sheet from the wall the other night, turned off all the lights, brought in a flood light from the garage, played Lainey's favorite cheesy marimba music (also known as Hell's Soundtrack) and let the girls take the stage. My face hurt from smiling. It's a moment I'll hang on to and one that will be repeated often in our home.
*****
I woke up this morning feeling like my priorities were unbalanced as January has suddenly turned more hectic, and I feel like I have too much to do. Just writing this post, just reviewing my favorite important little moments this past week has helped me reprioritize. Little pleasures should never ever get lost in the shuffle of big important routines. They are what's big and important because they fuel everything else.
Mid week high five, hand clap, hip bump. May the rest of your week be big and important.