I can't believe it's almost already been a year since Bloom published. Little did we know last April, our family would look entirely different a year later–more to love. I finally got to see a copy of the new paperback this week and love the new cover and design–little Nella walking the beach, and that stroller, the one that makes me smile because Brett rigged up a red cap on one of the wheels that doesn't match the silver one on the other wheel. I kind of love that because it is very "us."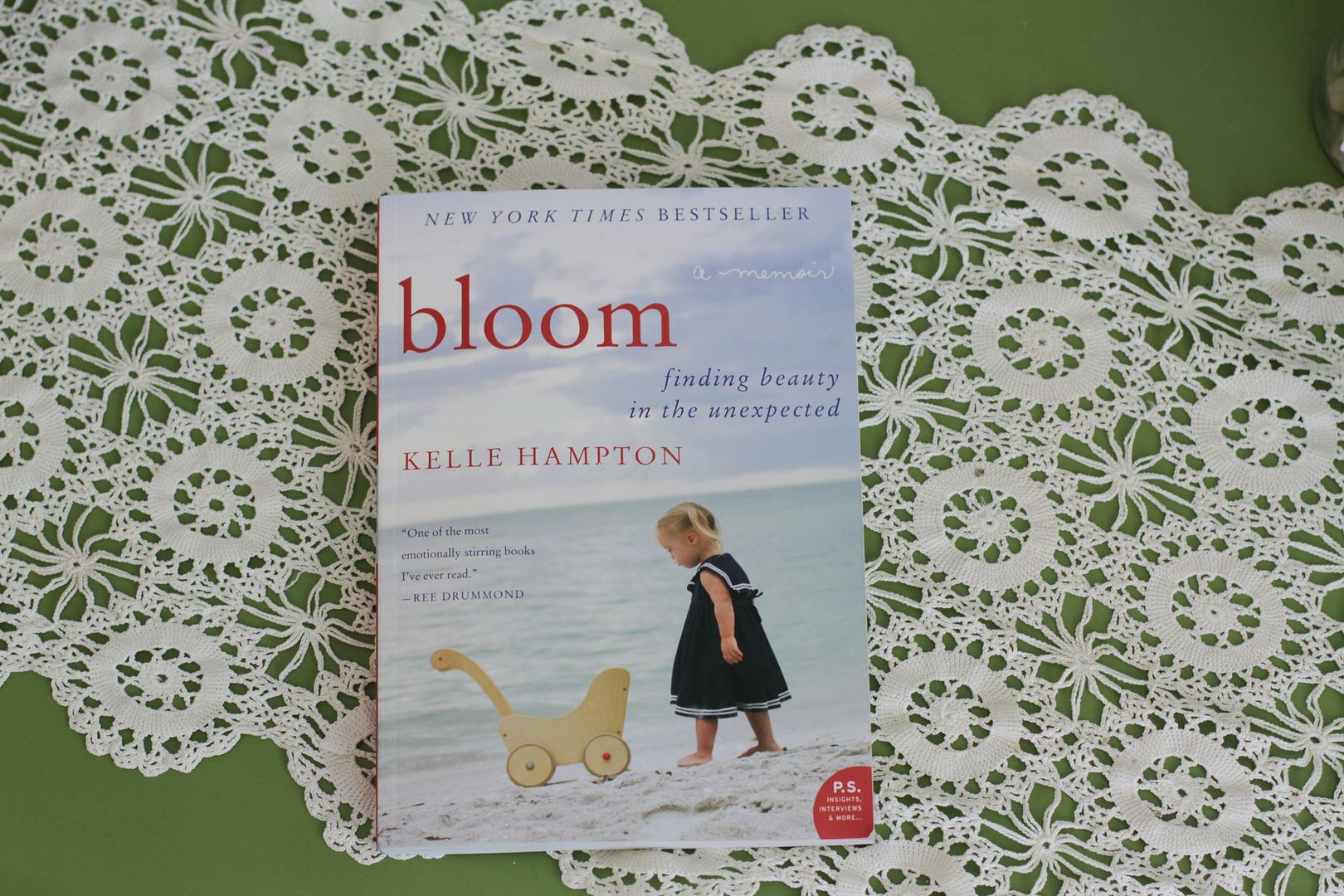 The paperback version is the same size as the hardback with the same color photos and slick pages on the inside, except it has this nice new P.S. section with a new essay, new photos, discussion questions, About the Author section and some inspiration behind the book. Oh, and that New York Times Bestseller stamp on the front, thanks to you.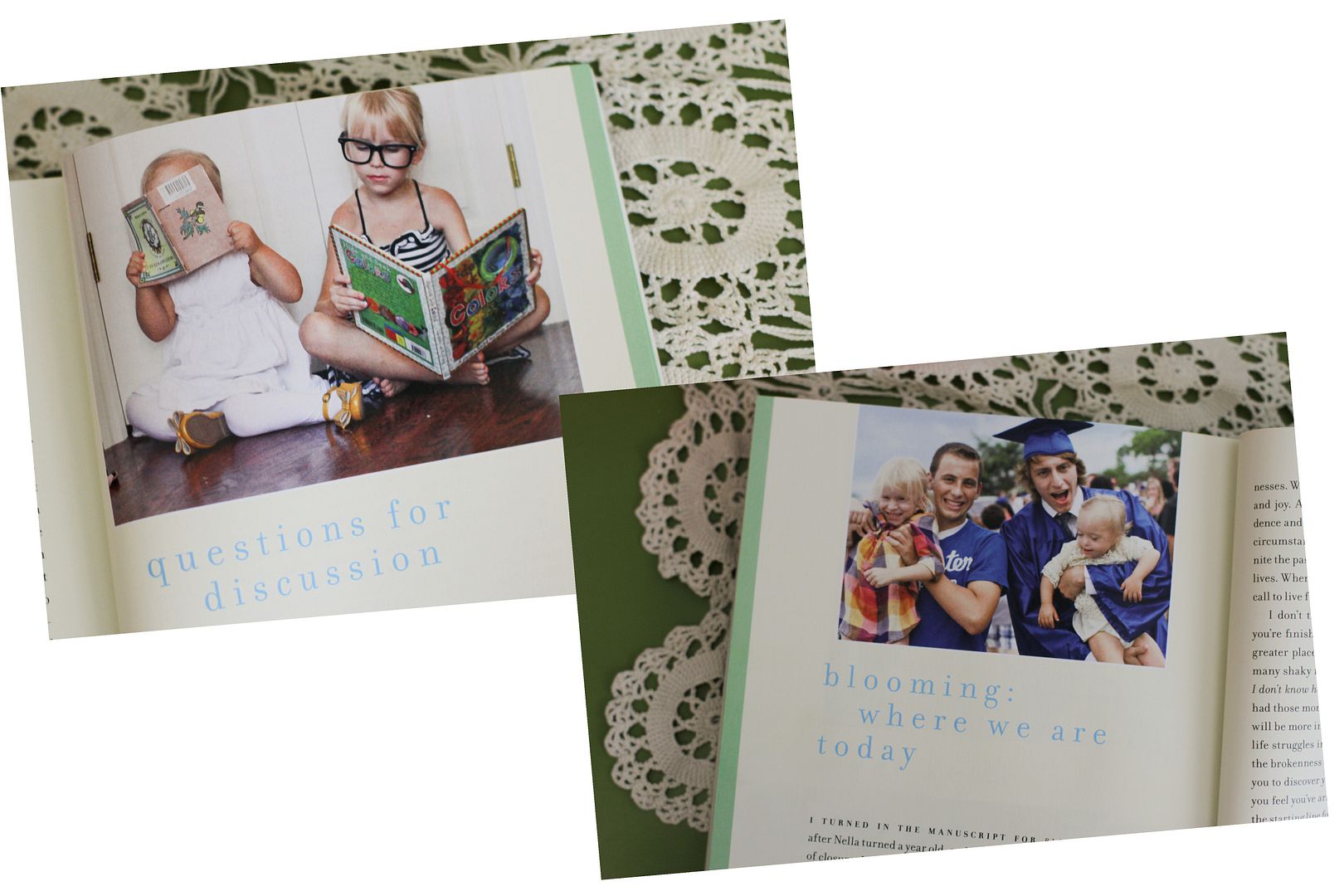 So, I'm taking last year's pre-order campaign and tweaking it a little for the paperback. Our book club Skype chats ended up being so meaningful last summer, and it was a great way to connect with readers on a deeper level about many of the issues in Bloom that we share–overcoming grief, loving and raising our children, facing hardship with new perspective, friendships, family support, etc. We talked about Down syndrome, other disabilities, husbands, children, women relationships, coping, writing, etc. Oh, and we had a lot of fun with these chats too. I felt like I was actually sitting on the couch with readers in their living rooms. For several of these, we got comfy, wore pajamas–because that's how we talk in real life.
So, we're doing it again.
Want to start a book club? Check it:

Skype Book Clubs Best from ETST on Vimeo.
We're also giving away more signed book plates for single paperback orders. Last year, we had a little trouble tracking e-mails with pre-orders, so we worked out the kinks this year, and the talented folks at William Morrow made a nice organized document for you to submit your pre-order.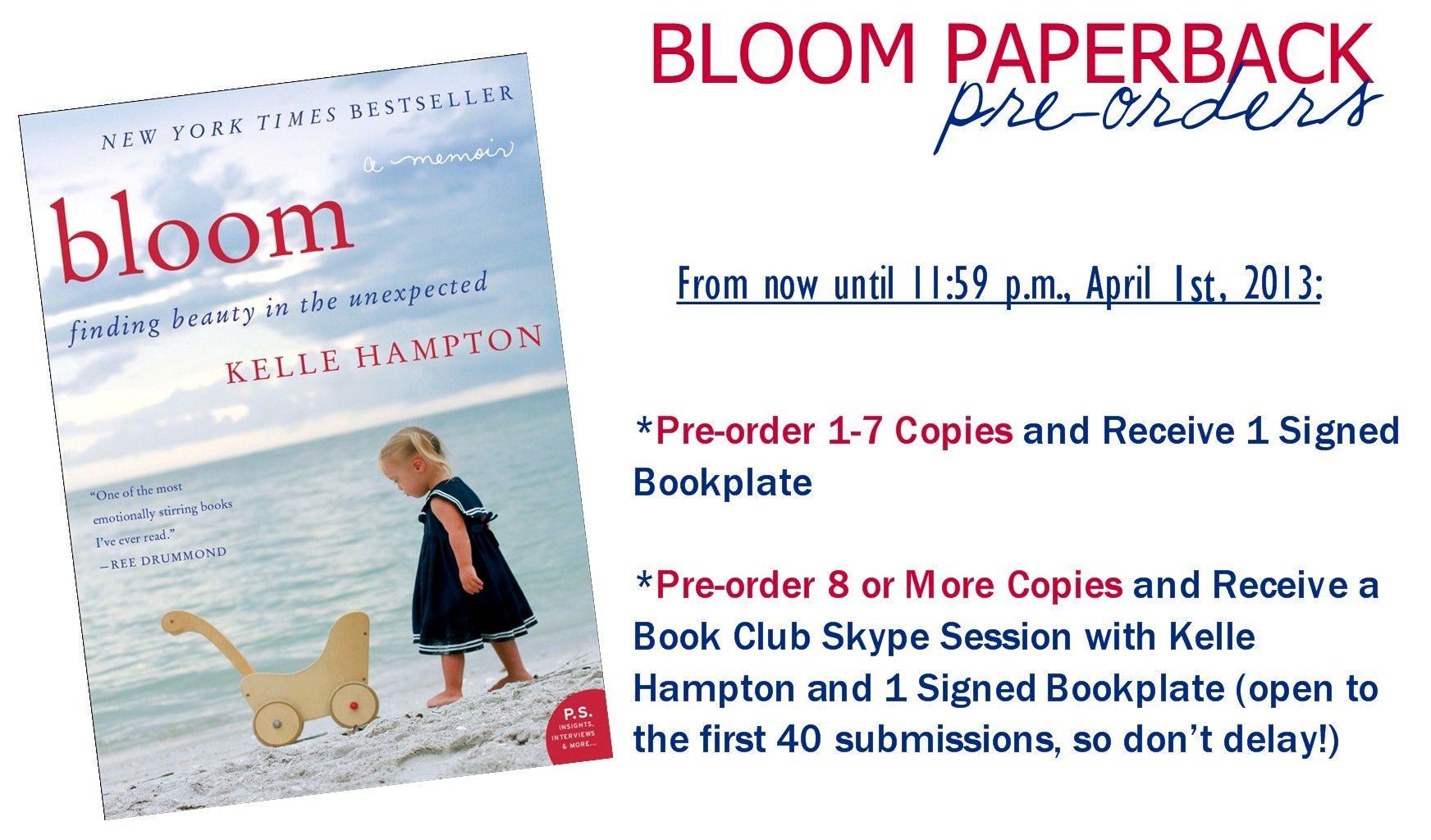 To receive pre-order incentives, please note the following:
* Paperback Pre-orders MUST BE PURCHASED BEFORE 11:59 P.M. ON APRIL 1st, 2013 and ENTRIES ARE LIMITED TO U.S. RESIDENTS ONLY.
* FIRST STEP: E-mail proof of your purchase (a copy or screen shot of your Bloom receipt) to bloompreorder@comcast.net. In the subject line, please specify SKYPE or BOOKPLATE (depending on the number of copies you ordered). Include your full name in your e-mail. You do not need to include any other information besides your name and your receipt in your e-mail.
* SECOND STEP: Once you've e-mailed a copy of your receipt to the above e-mail address, please complete your submission HERE.
* Please do not send multiple e-mails or use bloompreorder@comcast.net for anything other than submitting your receipt.
* You will receive your bookplate in the mail when Bloom publishes, and you will be notified via e-mail when your bookplate ships. If you ordered 8 or more copies, you will receive an invitation to schedule your Skype chat on or before April 2nd. Skype chats can be scheduled for blocks available from April 8 to September 30, 2013.
Got it? Two Steps: E-mail your proof of purchase to bloompreorder@comcast.net and then submit your information HERE.
You can pre-order the paperback of Bloom at Barnes and Noble, Amazon, Books a Million and IndieBound.