A bit of a long rambler tonight. Apologies.
I read this article last week and loved it–confirmed so many things I believe about family and the importance of our stories, except now it has research, statistics and quotes from doctors behind it. Now if I could just get a doctor to quote something about the proven existence of unicorns. Lisa Frank needs some back-up.
******
We did the county fair this weekend–not went to the fair but did the fair, two entirely different things.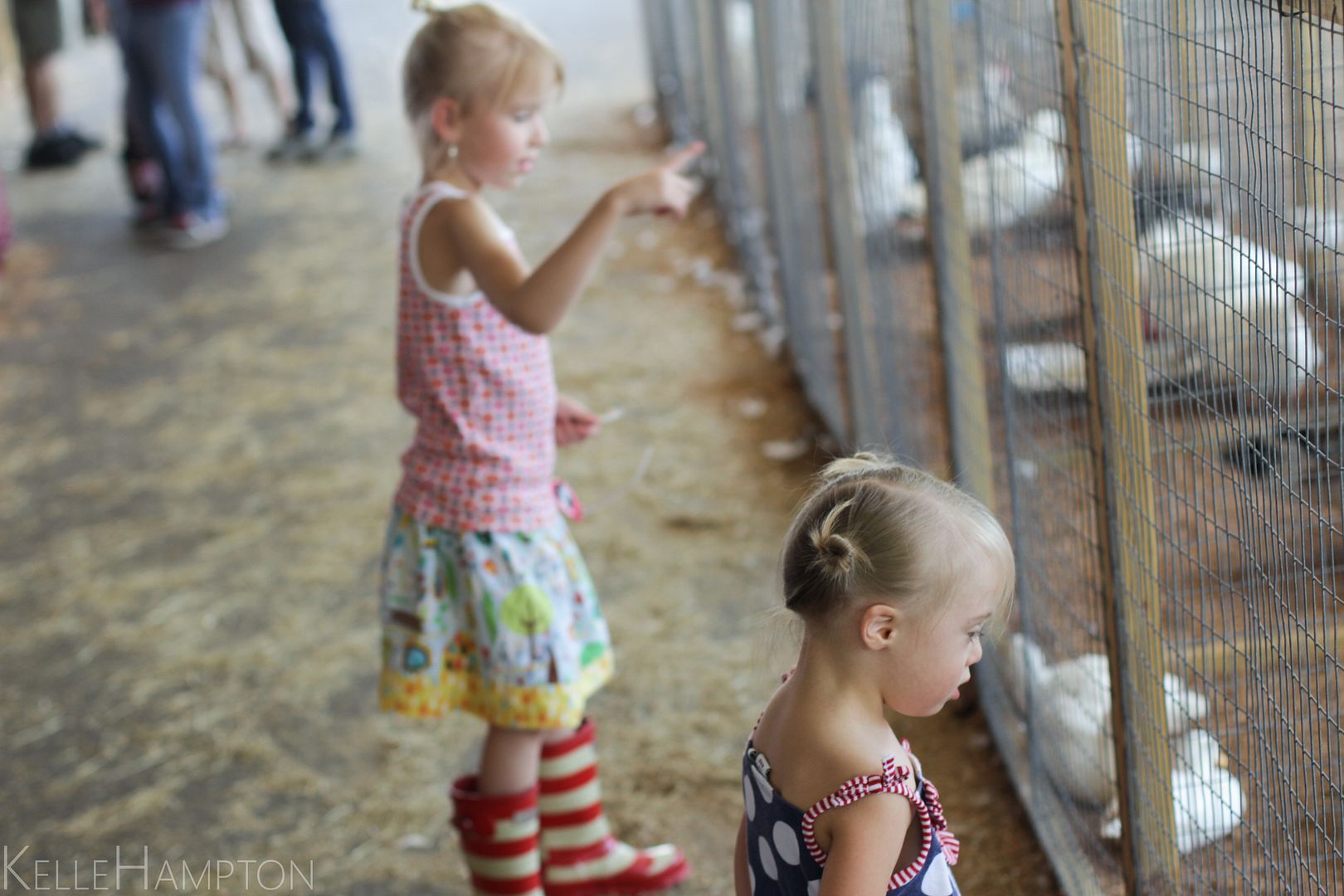 If we simply went to the fair, we wouldn't have come home smelling like hay and pigs and corn dog grease or cursed the fact that it costs a bazillion dollars to ride a rusty flying shark. And we wouldn't have that famous fair story to tell–you know, the goldfish prize our kid won, the one that lived all of seven hours.
This is what it looks like to do the fair:
It does however come with its perks. The fair is basically a crayon box. A dirty one but nevertheless, colorful. Nevertheless. Sorry, just wanted to type that word one more time.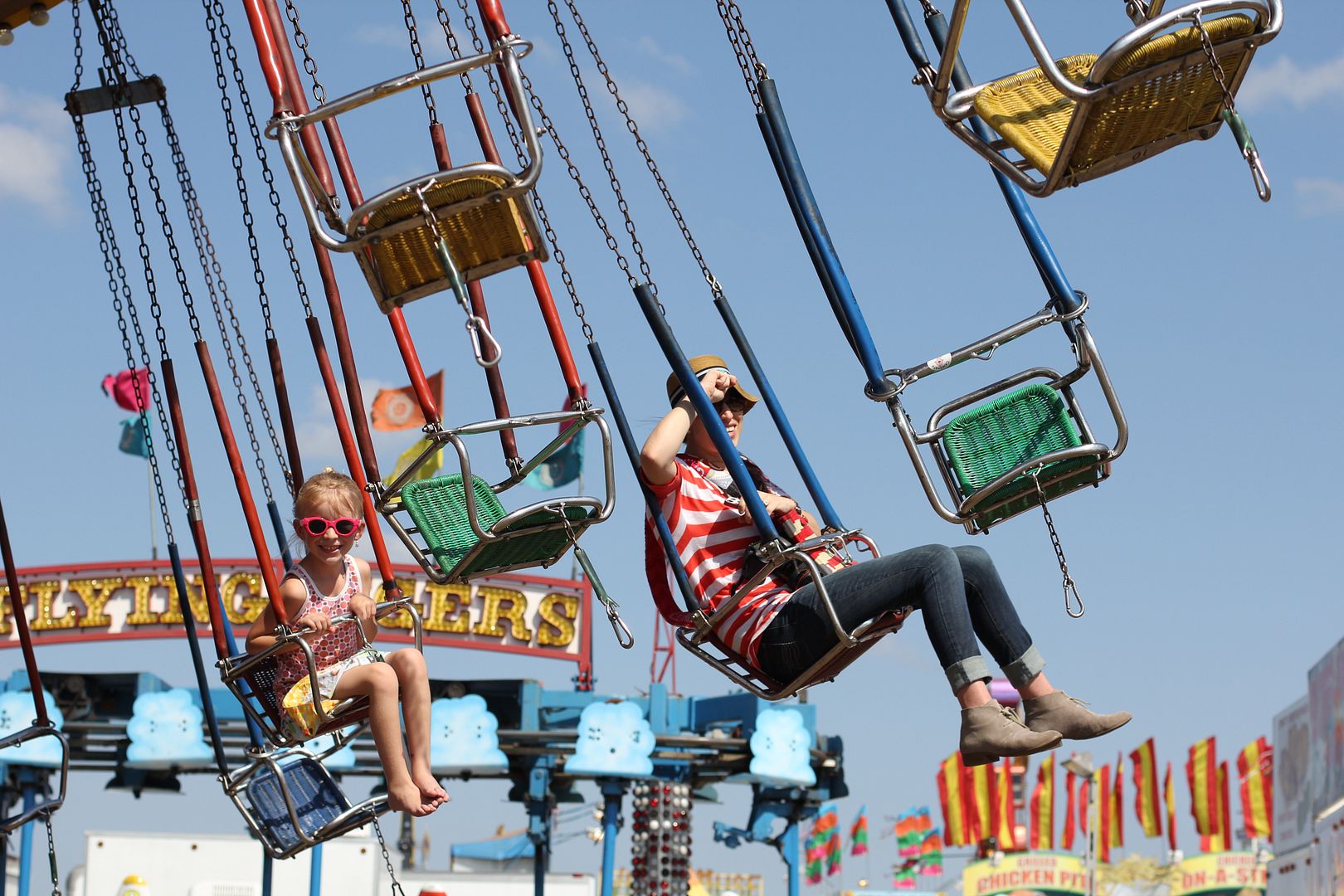 Why is the sight of my man shoes dangling from a swing so funny? (photo credit, friend Andrea)

Mama circled back to Naples for a day after some other Florida visits
Lainey returned home from the fair with her friend Aleena, both of them toting plastic fish bowls with goldfish who didn't stand a chance. We did our best, we did. Bubbles knew nothing but love for his short time in our home. But ironically, early Palm Sunday, he started making his journey out beginning with an impressive sideways swim. I actually still have a string of texts saved in my phone from his, um, journey.
Friend: Did the fish survive the night?
Me: Lying down but gills moving.
Friend: I'm sorry. Do you want us to go get another one and do a switcharoo? Is Lainey freaking out?
Me: It's okay. She hasn't noticed.
I didn't say anything about the fish to Lainey, but mid-evening she asked if I could call her friend. Without questioning, I dialed the number and handed the phone to Lainey.
"Aleena?"
Pause.
"My goldfish is dead."
Pause.
"I said, he's DEAD."
Pause.
"I'm serious, HE'S DEAD."
And then she went on as if it never happened–got off the phone and went on her merry way. And I decided to sit this one out as far as life lessons are concerned because sometimes I screw things up when I get involved. Sister's working it out just fine on her own. Rest in peace dear Bubbles, Hampton Goldfish #7.
***** (In case you wondered, these little asterisks mean "Hey, this blog post has no theme. Hang on for jolting subject change.")
I ran for the first time in a year the other night. I've never really been Runner Girl for any extended period in my life, but I've occasionally become her similarly to how I've experimented with Hat Girl, Whole Foods Girl and Girl Who Clutters Her Fingers With a Cool Fistful of Turquoise Rings. I think I could really become Runner Girl though, and not because I'm good at it either. I mean, the whole reason why I don't run with other runners is because I'm always the girl who's pretending it's not hard when really I'm dying inside. And while everyone else is keeping a steady pace while they simultaneously shoot the breeze, I'm focusing on my breath and praying that nobody asks me a question because then I'd actually have to give up the oxygen it's taking to not die to utter a response. I can do the whole smile-and-pretend-it's-effortless thing for all of about four minutes until I'm panting, hunched over, motioning the other joggers to "keep going, don't worry, I'll catch up, it's just a foot cramp." So I run alone. Or run/walk/jog alone.
I was reminded the other night though just how spiritual an experience running is. I had no sooner finished a few leg squats in our driveway and started off with a slow and steady jaunt to Alicia Keys' "Girl on Fire," and suddenly I was transformed to just that: Girl. On. Fire. Here's a life tip for ya: Feeling down? Tired? Doubt yourself? Need some motivation? Put your tennis shoes on. Get your headphones. Girl on Fire. Write it down. Now run. Yer welcome.
She's got both feet on the ground and she's burning it down.
It was the first time in a while that I felt so completely alone in a good way. I'm split in two when I run–the me who dwells within and the me who flies up overhead and gets a bird's eye perspective of everything–tells me I'm doing good at some things but need to do better at others. I had a full half hour to focus, accompanied by good oxygenated breaths, the comforting rhythm of my own stride and the music–the music. Good Lord, what I would do without music. And even though I wasn't running very fast and my shorts were too tight and I had some hot bra-on-top-of-bra action going on to keep the girls in line, I felt so strong. Grateful for my capable body that shows the "keepsakes" of the life it carried weeks ago. In just thirty minutes, I found a clarity and motivation I didn't even realize was missing. And I'm going to go tap into it again as soon as this post is done.
Cheers to Runner Girl.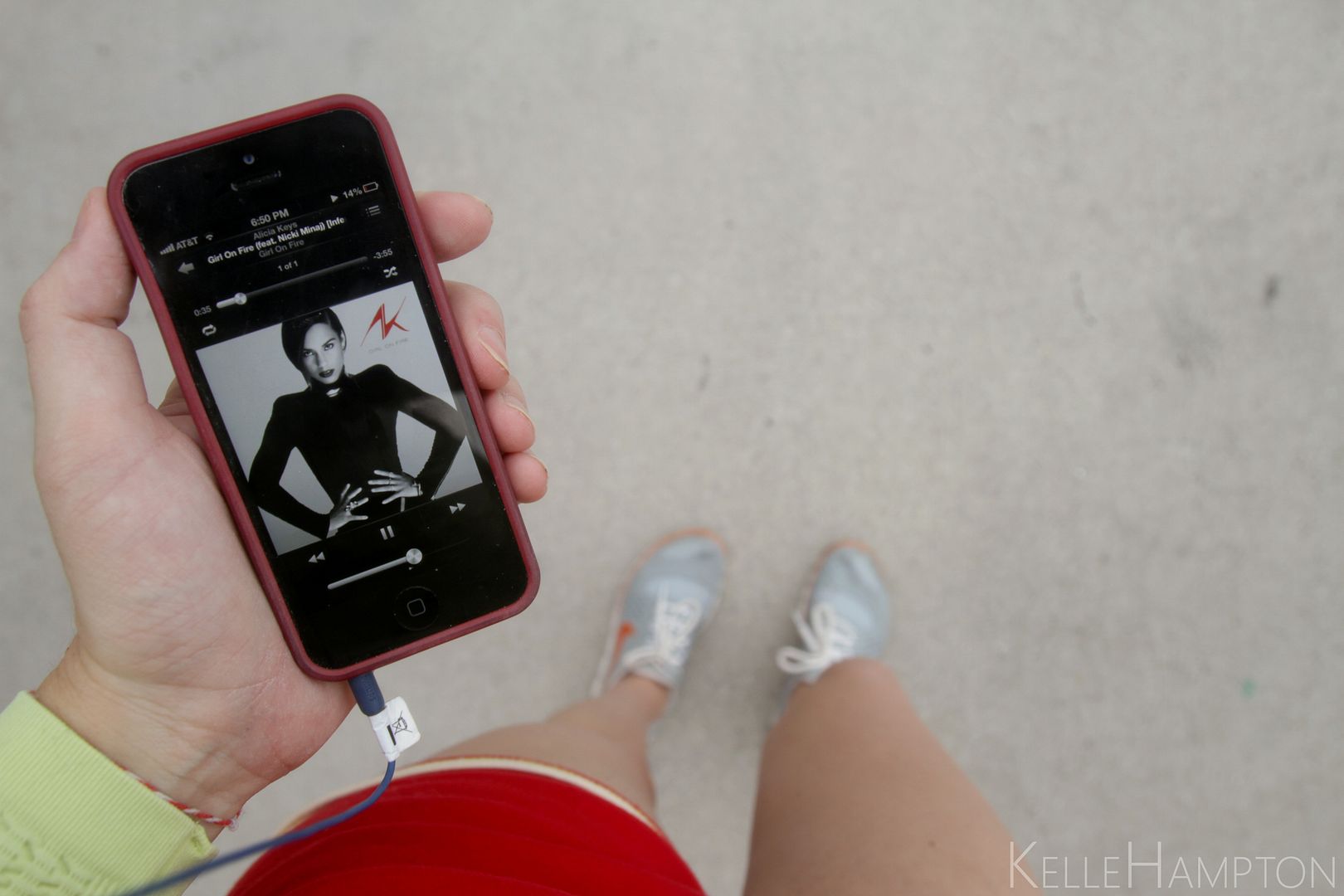 *******
A top-off, a nightcap: happy things that make me smile:
Grandmas who brush hair in morning light.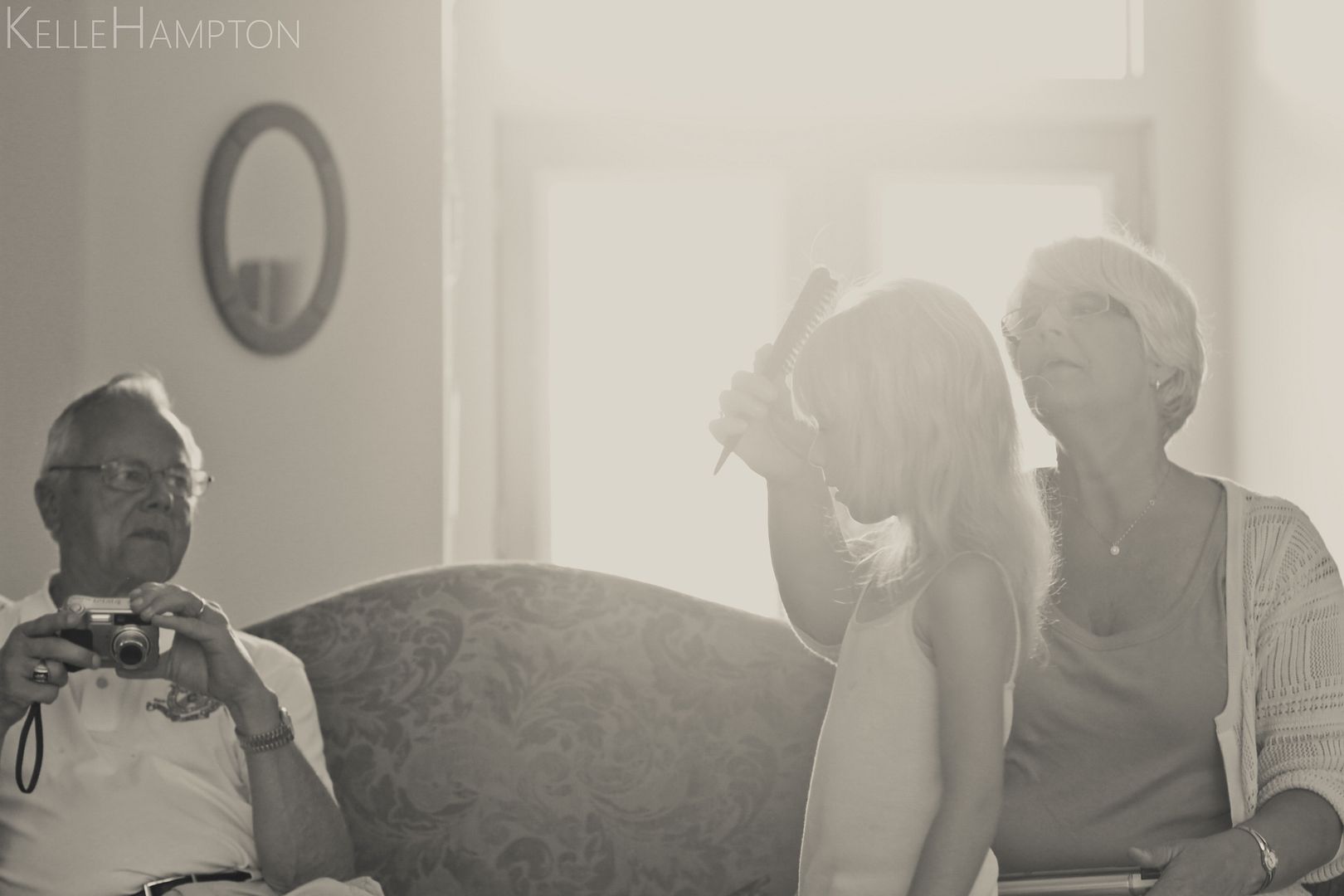 I forgot I snapped this picture this weekend. Found it editing and stared at it for a minute. I wish I had a picture of my grandma brushing my hair. I remember her brushing my hair.
"My Son"


Confession: Sometimes I say "my son" just to feel the way my heart flutters when I say it.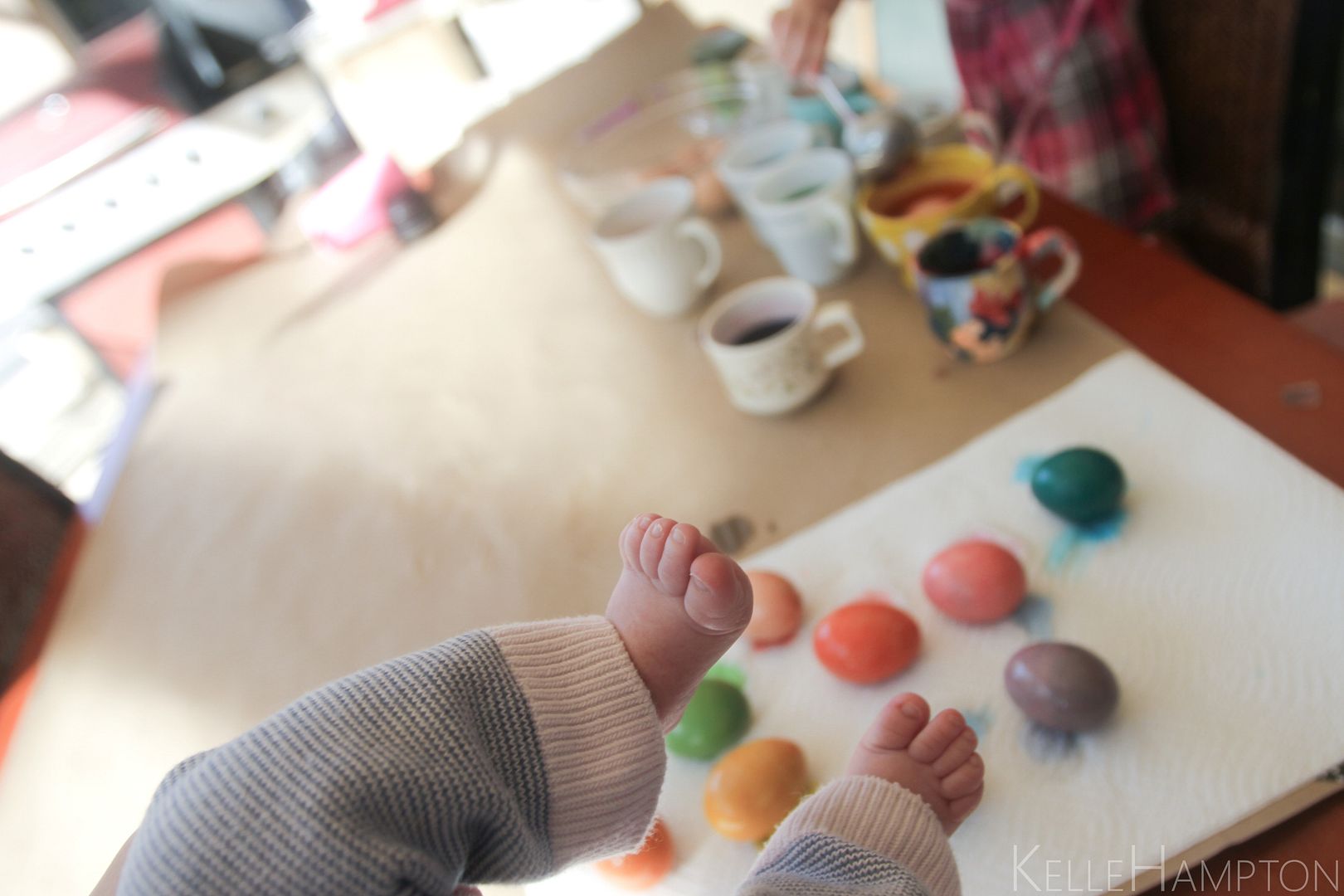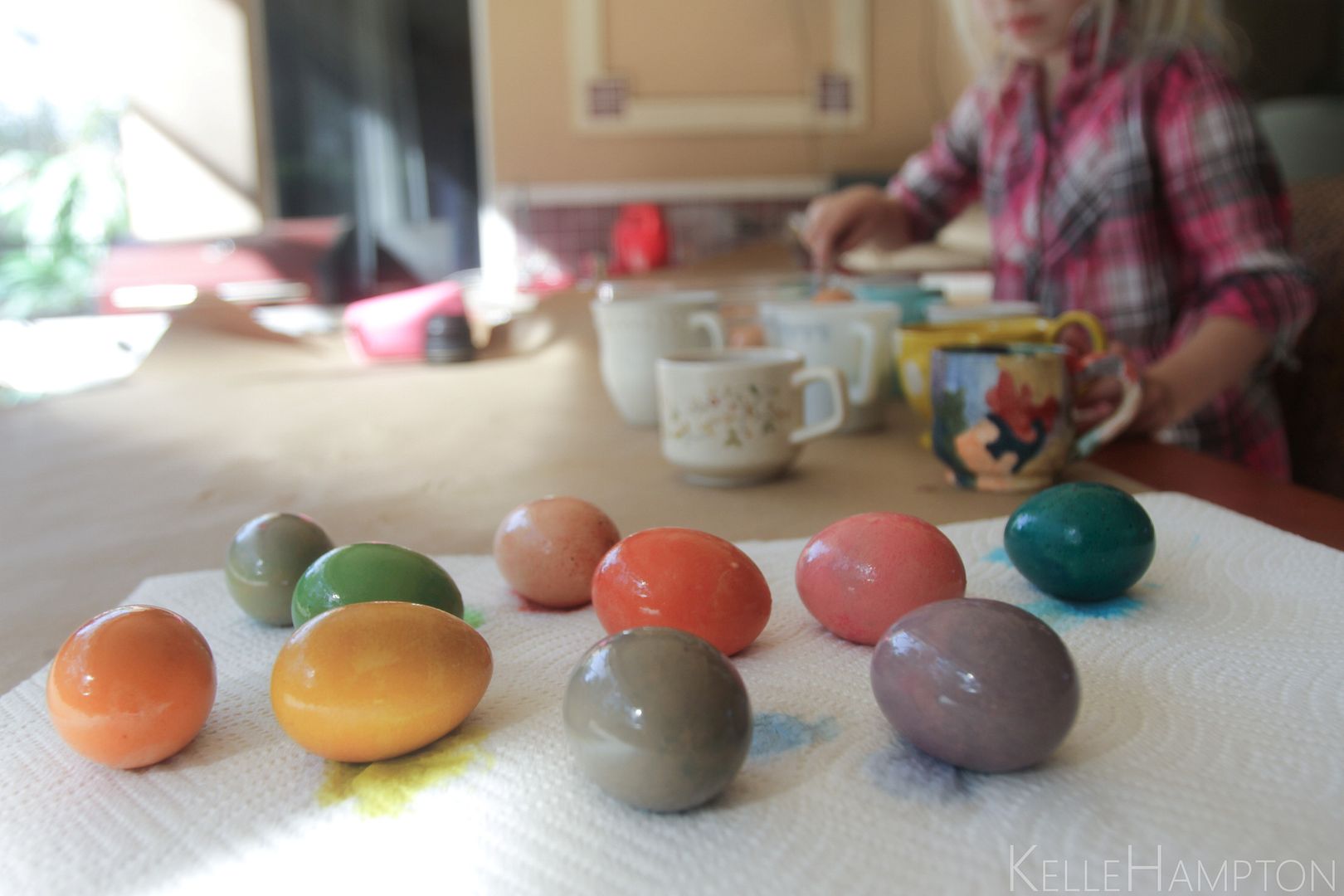 Brown eggs and regular Paas dye gave us some pretty jewels this year
And one of our last cold, windy nights this season–last week's Down Syndrome Awareness celebration with friends on the beach: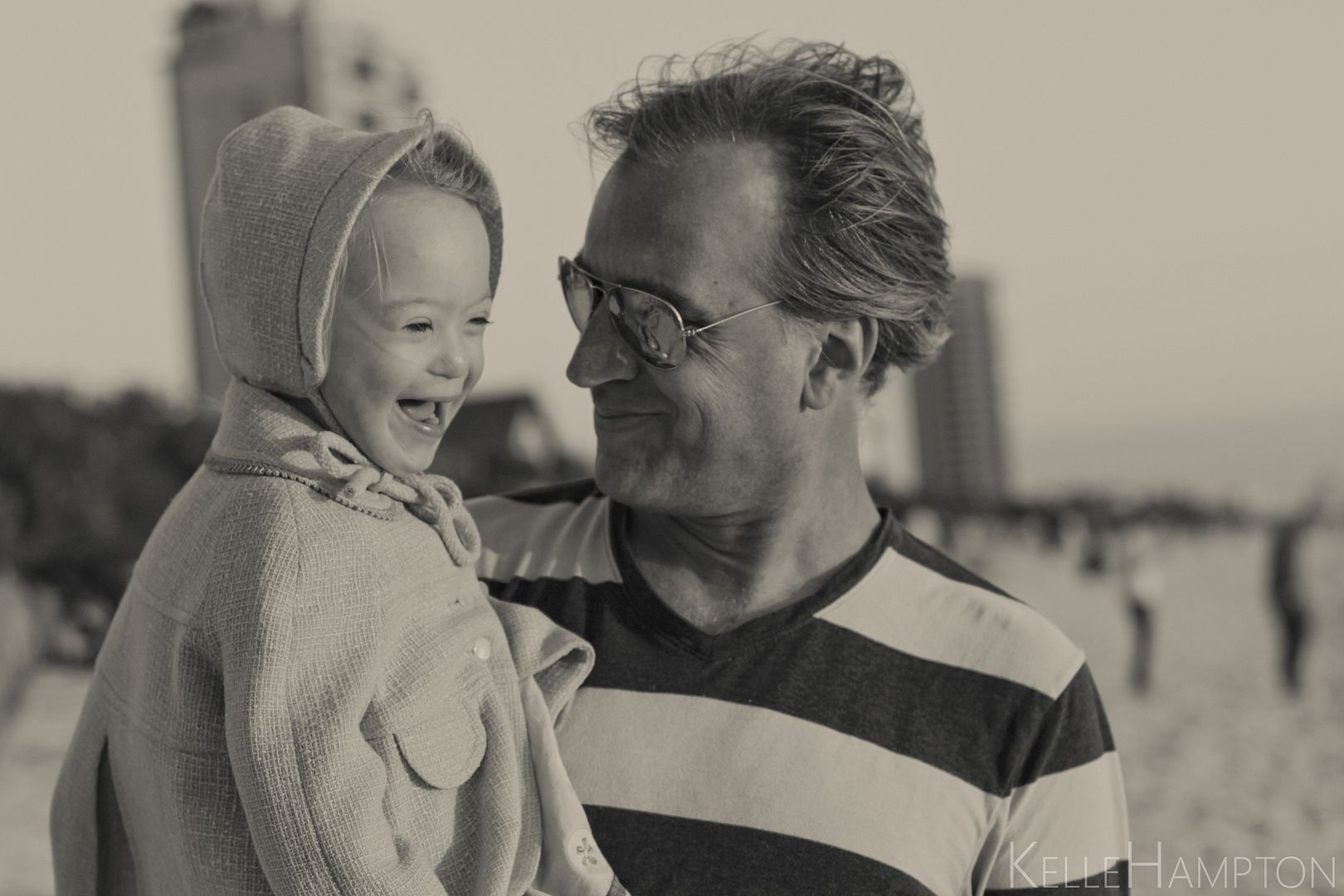 ******
Sorry for the ramble.
Carry on, friends.