Today's guest post is from a friend who began as a blog reader. A couple years ago, I followed a comment she left on my blog and found her blog, The Wilder Coast. I've been reading her words ever since. Melina Coogan lives a different life than mine–she is a brave adventurer who travels the country, sleeps under the stars and breathes air from much higher altitudes. She writes raw and honest accounts of her life and adventures on her blog, peeling back layers in her stories to expose feelings not everyone is brave enough to admit. She is as kind as she is funny. But what I love most about discovering Melina? It's reiterated this truth that continues to emerge through blogging, through meeting new people, through life–that beyond the differences we first see in each other, there are so many things that connect us as women, as writers, as readers and as humans searching to find more purpose in life.
It's my hope that this blog always celebrates differences and respectfully welcomes readers who share different viewpoints or walk different paths. I've been excited to read each of these guest posts–learning more about our differences as women and yet, in doing so, understanding more about what connects us.
Not all readers here are mamas, whether they've made a purposeful choice for that journey or not. Some women dream of being moms and some are fulfilled and happy without kids. Either way, together we celebrate community and find ways to meaningfully live out our one wild and precious life. Melina's essay provides a great window into another walk of life, and I'm honored to have her voice as part of Enjoying the Small Things.
**********
When the River is Too High, I Choose You
by Melina Coogan
I bring it up carefully, casually, over beers at the ski lodge, or on the long car ride back home from a day of climbing. It's the fourth date, maybe the fifth. Maybe I've kissed him, maybe I haven't.
"So….do you want kids?"
His answer will invariably be the same. A laugh, a surprised look, a generally affable but detached approach. "Ahh….sure. I guess that would be fun. Someday."
I nod, and take a sip of beer, or reach down and play with the car radio, and wait for him to return the question. And then I lie. I lie like a friggin' rug:
"Oh, you know, I think so." Here I pause reflectively. "I'm pretty sure I do. I mean, it's getting a little rough, the world, the economy, but I think I do." Pause, look out the window, keep the pace slow and steady, voice even. "Either way, it won't be for a long time."
The point of this exercise is to appear casual. Appear like you've got a head on your shoulders, like you're so extremely involved with your current life that you've barely given your future children a second thought. Above all else: do not appear needy. Do not send him running for the door. They scare so easily, these men. These days. In my city. In my world.
I've chosen a strange world, an underworld. We get up at four in the morning and head into the mountains.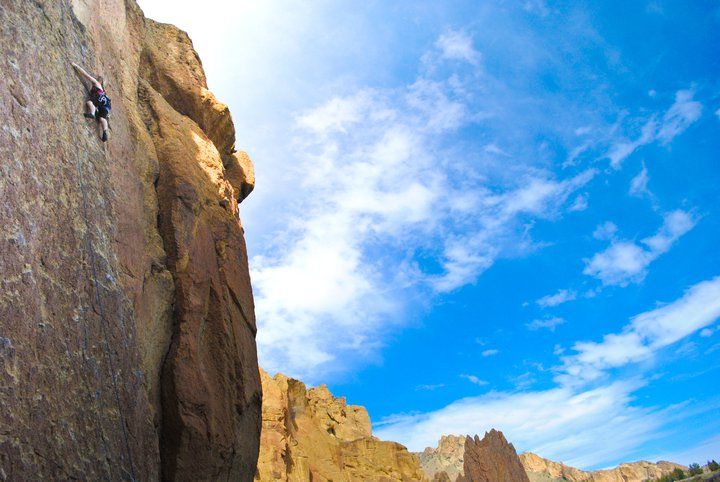 We climb all summer long; sleep on hanging platforms a thousand feet up, we prize adventure over comfort, danger over routine. We push the limits and sometimes the limits break; I've attended over a dozen funerals.
The river life, the climbing life, the skiing life- it's my existence, my obsession, the only life I've ever really known. But there's a certain mania, a narcissism, a grandiose belief in your own self-importance and infallibility that you must possess in order to gain access into this world.
That mania, that egocentricity would have to evaporate in an instant if we had children. We know that. And so my friends, my partners in adventure, we don't have kids. They are somewhere out there in the future, if, shrug, we even make it to the future.
So here's my secret. I want to have a baby. I want to be mama. Desperately.
I've dreamt about having babies since I was three. I can picture exactly what they will look like, smell like, sound like. I've felt their warmth, their weight in my arms. I've named my daughter. I've named my son. Sometimes I feel like they're already here, waiting in the wings, whispering for me to be careful, take it easy, turn back early, the conditions are getting dangerous, the river is too high. We're just around the corner, they whisper, holding my face in their invisible hands. Please hold out for us.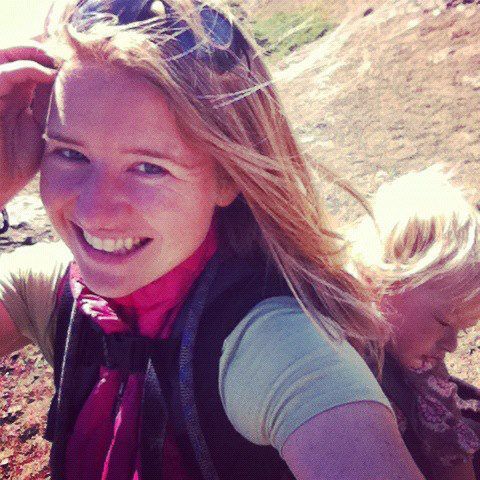 From the outside, it might look like there is no room in my life for children. I'm almost 28, I live in a little apartment with three jobs and a dog. I write until the odd hours of the morning, chase spring flows and heavy snows. I am heady with my own freedom, electrified and alive at the bottom of each difficult rapid. I've had frostbite, hypothermia, severe burns, near drownings and entrapment and in between those, a million moments of triumph and soaring joy and northern lights over an empty snowfield. I love the life I've chosen for myself.
But I'd change it all in a heartbeat; I'd throw the breaks and switch rails. I've done a good job of making these years of little responsibility count, and I'm ready to move on. I'm ready to be needed, and necessary. To be a protector.
There is room in my life for children. It's the space below my rib cage, and it's hollow, and it's excruciating. I can't talk myself out of it. This is a longing way, way beneath tissue, in a realm beyond sense and economic calculations. This blueprint of love is hard wired into me. It sets me apart from the adventurers and explorers and daredevils and you-only-live-oncers. It sets me apart, and so I hold my tongue. I pretend that it's casual, an afterthought, because I don't want to be left out or left behind. That person who might make those future children possible? I don't want to scare him away.

My best friend's sweet baby, Ella
Maybe it's the first date, maybe it's the fifth. I want this man to see me for what I am: a writer, a climber, a roommate, a friend. I want him to appreciate my active, wholehearted, self-made life. I want him to see me skiing at first light, charting out the next tour, pouring over maps and the avalanche rose.
But one of these days, I hope there comes a person who recognizes both light and shadow, who sees what nobody else sees: the anticipation, the excitement, the absolutely indescribable love that waits just behind the curtain. I want him to see it, and recognize it. I want him to take a step closer, his hand around my waist, and tell me that one thing I've been dying to hear.
"I see what you've been waiting your whole life for. I've been waiting, too."
************
Melina Coogan is a very happy, accident prone twenty-eight-year-old writer and storyteller living in Seattle. She chronicles a life of extreme adventure and hearty attempts at romance on her blog, The Wilder Coast. To this day she has survived drowning, freezing, entrapment, and more bafflingly commitment-phobic rock climbing boys than she can count. She has written for Soulpancake, Outside Online, and various outdoor magazines.