After uploading photos from last week, I was at first a little bummed that I missed a lot. I'm usually so good at remembering to take photos, and here I was enjoying a memorable week with very special people we don't get to see very often, and I forgot to capture things I would have loved to preserve. Like that one night our kids piled into the hot tub together or the following morning when they wore princess dresses to the beach.
But after I edited twelve good photos from our time with friends last week and uploaded them for this post, I stopped to notice that the "upload complete" page told a very nice story. Twelve photos–three rows of four–summarizing everything I wanted to remember. An album of connection and friendship.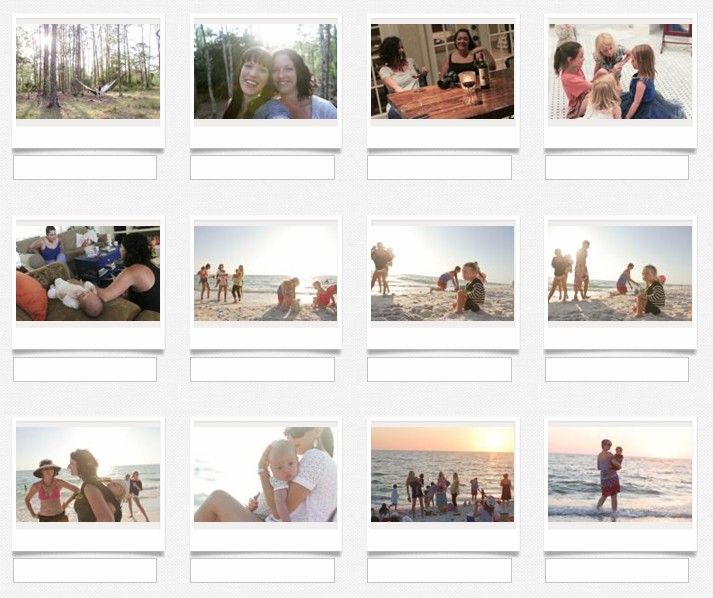 I met Nici through blogging shortly after I started Enjoying the Small Things and, after e-mailing and talking for a couple years, I finally met her in person when the girls and I traveled across the continent to spend a week with her family in Montana in 2010. It was very this-should-be-weird-but-it's-not. We immediately connected–from that first hug shared at the Missoula airport terminal, the one that lasted longer than most hugs do. And the rest is history.
We used to joke about how funny it was that we became such good friends because, on paper, we were "so different." But I don't know what that really means now. I mean, I guess she grows her own food, sews her own clothes, and her kids eat stuff my kids won't. But those are just itty bitty things that don't define us. What does is that we both love adventure and finding new ways to connect. We enjoy spending time with our kids, being creative, nuturing our families, writing about life and learning from people around us.
Tomatoes, Tomahtos, we're really pretty much the same people. (recurring theme: ding ding ding ding ding!)
I do know that my friendship with Nici has taught me a lot about tearing down my own walls. Because sometimes when I see someone do something differently than me, I conceal my curiosity with judgment. Like maybe I assume she thinks she's better than me because her kids eat tofu and spinach every day and don't know all the Nick Jr. characters by heart like mine do.
I think most of our "I bet they think they're better than me" assumptions have nothing to do with them and everything to do with us. And no one can make us feel crappy about the way we parent, what we eat, how we tend to our marriage, where we shop, how we spend our money or what kind of person we are–no one but ourselves.
All this to say, there was a time when I thought that maybe Nici coming to Naples and seeing us in our not-so-Missoula-ish glory might not be a good idea. I mean, we live in a subdivision for Pete's sake. I thought maybe she'd judge us, but what that sentence really means is that I judged us. And that's silly.
It's sort of this awesome little path I'm on lately (lately, as in the past thirty-four years): the less I judge myself, the more I accept other people for who they are. Win, win.
So here we are, two life-loving creatives from two different places on the planet. I live in a subdivision, she lives in the mountains. I believe in God, she believes in the Universe. I shop at Publix, she shops her garden.
But we love each other. And we're curious about each other's lives and what we are learning.
So last week, my friend and her beautiful family arrived to Naples. And I was all "Oh my God, you are in my house. You are tripping over toys in our Sanford and Son garage. You are in my closet trading shoes with me."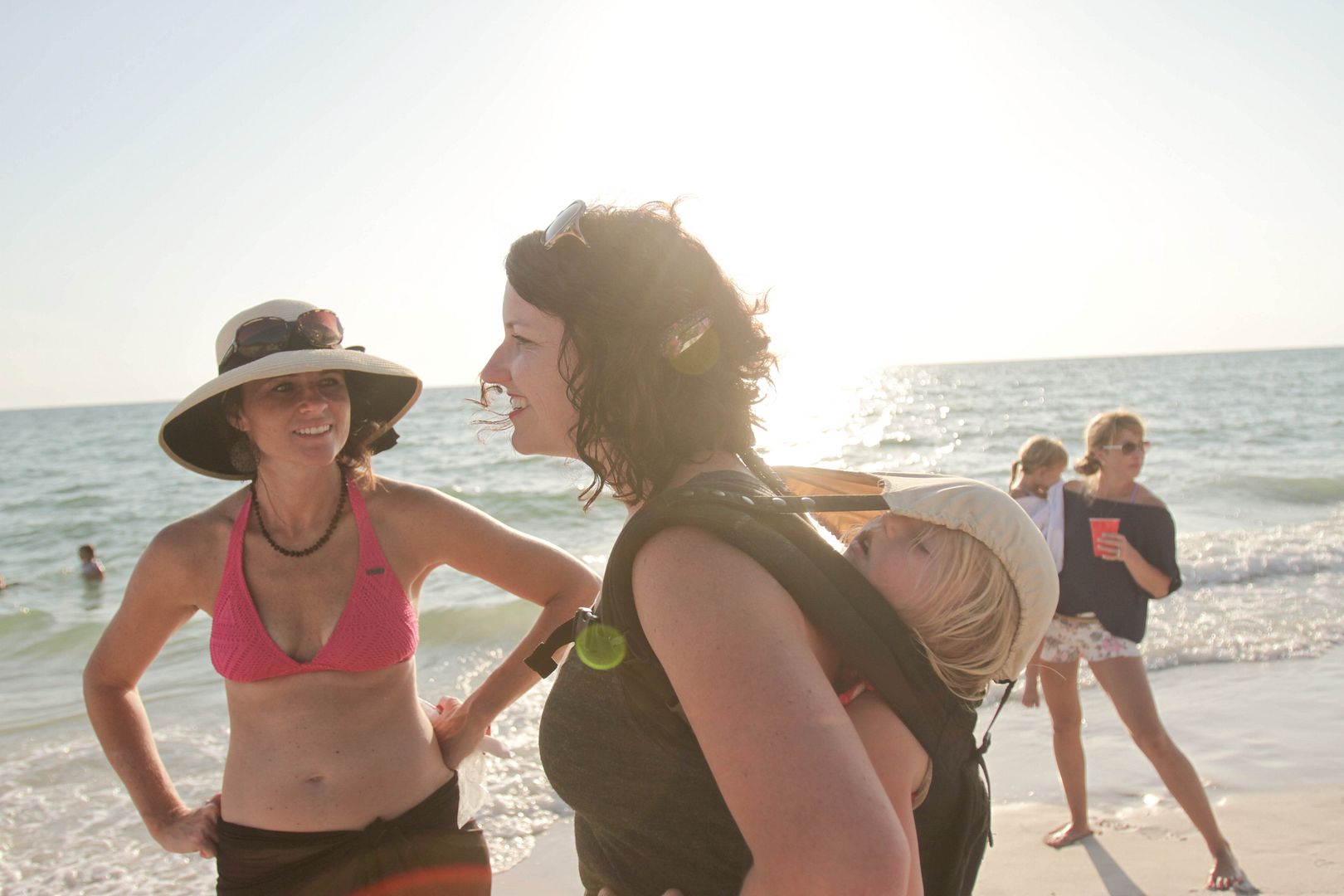 Our kids picked up where they left off.

Heidi's bathroom turned Merle Norman
And so did we.
I toyed with the idea of exposing them to as much of Naples as we could fit in a few days but settled with the much more doable plan of just the best. Which leaves us at the beach. With cool people.
And an epic sleepover that took all the elements of a sweet sixteen party (ghost stories–we each have real ones, laughing, three girls to a bed, finally hitting the pillow around 4 am) and balanced them out with good grown-up stuff. Like things we've been through, things we're learning, things we hope to overcome. Beer that isn't preceded by Root.
This mama means so much to me, and what an incredible week we enjoyed.
My friend Nici and her family fit well into our little subdivision. Her mountain kids played with my beach kids and her Slinky curls took to our humidity.
I'm so glad, way back when, we focused on our sameness.
Or we would have missed the chance to learn from our differences.
I dig this chick.