The last couple weeks have been really hard.
You know, it's hard for me to say that because I so quickly think of how good we have it and how my "this sucks" is pretty flimsy compared to others' "this sucks." That perspective is helpful at times but can also serve just as harmful as other comparison games.
There is truth in acknowledging feelings, and right now we are a little tired, emotional and vulnerable. So much that I started crying today when I couldn't get my computer to work. My computer, of all things. I knew the computer wasn't the issue, just the crack that broke the dam. And last night it was Ziggy, Lainey's "pet worm" (glorified pipe cleaner) that I accidentally threw in the washer with the sheets. He lost his googly eyes in the process, and when we found him in the dryer all frizzed out and eyeless, the shit done hit the fan.
Tears. Followed by recovery of tears when I scooped up my crying girl and hopped on Amazon to have her pick out another pet worm. He was, after all, her favorite.
There's something about that recovery process that feels so good. If nothing ever broke, you'd never know the thrill of fixing it. If you never made mistakes, you'd never learn from them. And if you never experienced the pang of a little emptiness from time to time, you'd never know the satisfaction of being filled back up. Or maybe that's just the silver linings talking.
We called this silver lining "service recovery" when I worked at a hospital while I was in college—three different jobs over the course of four years and all of them requiring interaction with patients. Our hospital prided itself for its patient satisfaction reputation, and there wasn't a single employee who wasn't trained to understand that our job wasn't just making people healthy but, perhaps more important or at least more in our control, we were to strive to make them happy, comfortable, safe and relaxed. I'll never forget something I learned during orientation for new employees. Modeling patient satisfaction strategies after one of the greatest customer service standards in the world—the Ritz Carlton—new hire mentors explained the importance of service recovery—the act of salvaging a patient experience after something didn't go as planned. The idea was simple—the fact that while a perfect patient experience was what we aimed to deliver, reality wasn't quite so ideal. Inevitably, appointments might run late, schedules might be changed, circumstances might result in less than that five star review. However, it was all about how we made up for these instances, we were told, that confirmed to the patient that we cared about them. And here's the crazy thing. There are statistics in the restaurant and hotel business that show that one is likely to think more highly of the service of an establishment when things didn't go perfectly but were recovered than if the experience was flawless to begin with. So we were taught to be particularly mindful of service lapses. Notice a patient has been waiting too long for a procedure? Offer them a warm blanket. Hear someone complain that the parking lot situation was confusing and overwhelming? Listen to them, validate their frustrations, offer them a $5 certificate to the cafeteria.
An imperfect experience is an opportunity to step up and tell someone "you are valuable enough to fix this." And, if we do it genuinely, a more faithful "customer" (parent, husband, friend, child, person) is born. Hello Parenthood Redemption.
I've thought a lot about this the past two weeks. In the midst of the chaos and the worries and Brett being out of commission, all of our family's latent emotions have bubbled to the surface. There have been many opportunities for service recovery—meltdowns, tearful conversations, trips to the beach, redeeming walks, calls to friends, hugs for husbands,"let's make this better," "Mommy's sorry."
I took my kid to a birthday party on Saturday and ended up in a clubhouse kitchen where a friend and I both ended up crying—while kids on a bear hunt circled us with their binoculars—because both of us had a few hard days. And then we laughed because we were crying. That laughter? Service recovery, baby.
I'm on a mad hunt for service recovery opportunities this week.
Things are falling apart, kids. Let's go see a sunset.
Sorry about my edginess; let's have a love fest.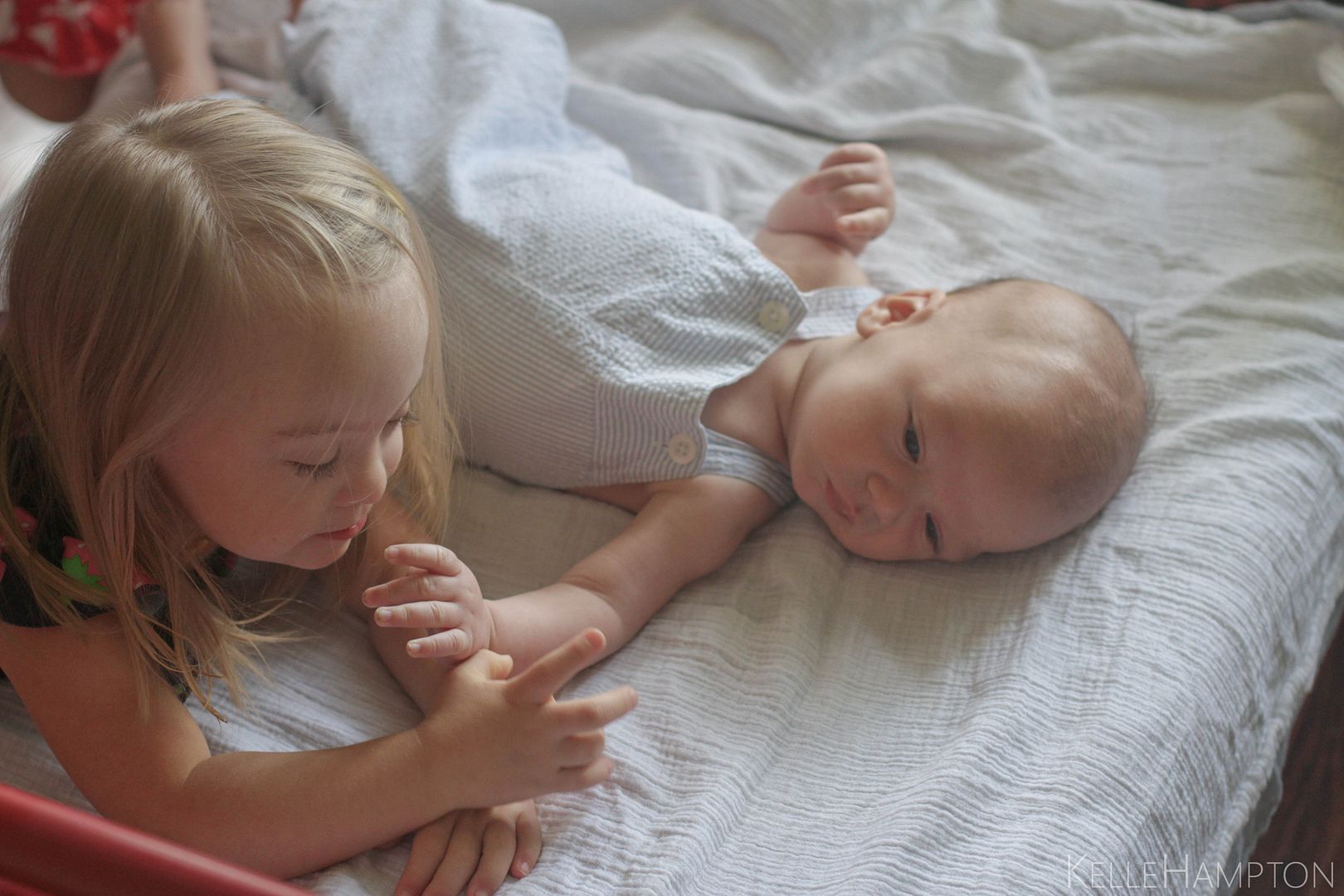 Feeling a little fried, let's take a walk in the woods and talk about life.
Things have been far from flawless around our home lately, but I know my kids have felt my efforts to fix things when I can. After pausing for a moment yesterday to kneel down, pull Nella's hair out of her face and refasten her barrette, she hugged me, smiled and said "Thank you, Mama." Like she just knew I was pulling energy from my reserves, and she wanted me to know she noticed. She was thankful for that simple act of nurturing.
Kids know these things, I know they do. They read between the lapses, the hard days, the less than five star service experiences and soak up the love from our service recovery moments like little sponges.
I find my greatest confidence as a mom in the secret language I share with my children. Right now, that includes Dash's punch drunk love smile. Nella's pats on the back. Lainey's long hugs that speak volumes. And this palpable love that completes the circuit between us. We have ways of letting each other know we need more or we're getting enough. And it always works out in the end.
And I have to say, this girl has given service recovery a whole new meaning.
My friend Rebecca flew down from Indiana last week with a one way ticket. She came to help, and she's done everything from put my kids to sleep to lining up Brett's medications for him. We love her.

So glad to have our daddy back. He's taking it easy right now but feeling okay.
You know what I love about dropping pictures in a blog post? I love that in reflecting over two hard weeks where I feel like things have been overwhelming, chaotic and totally only two-star, I am looking back at pictures of smiles. Peaceful moments. Calm security.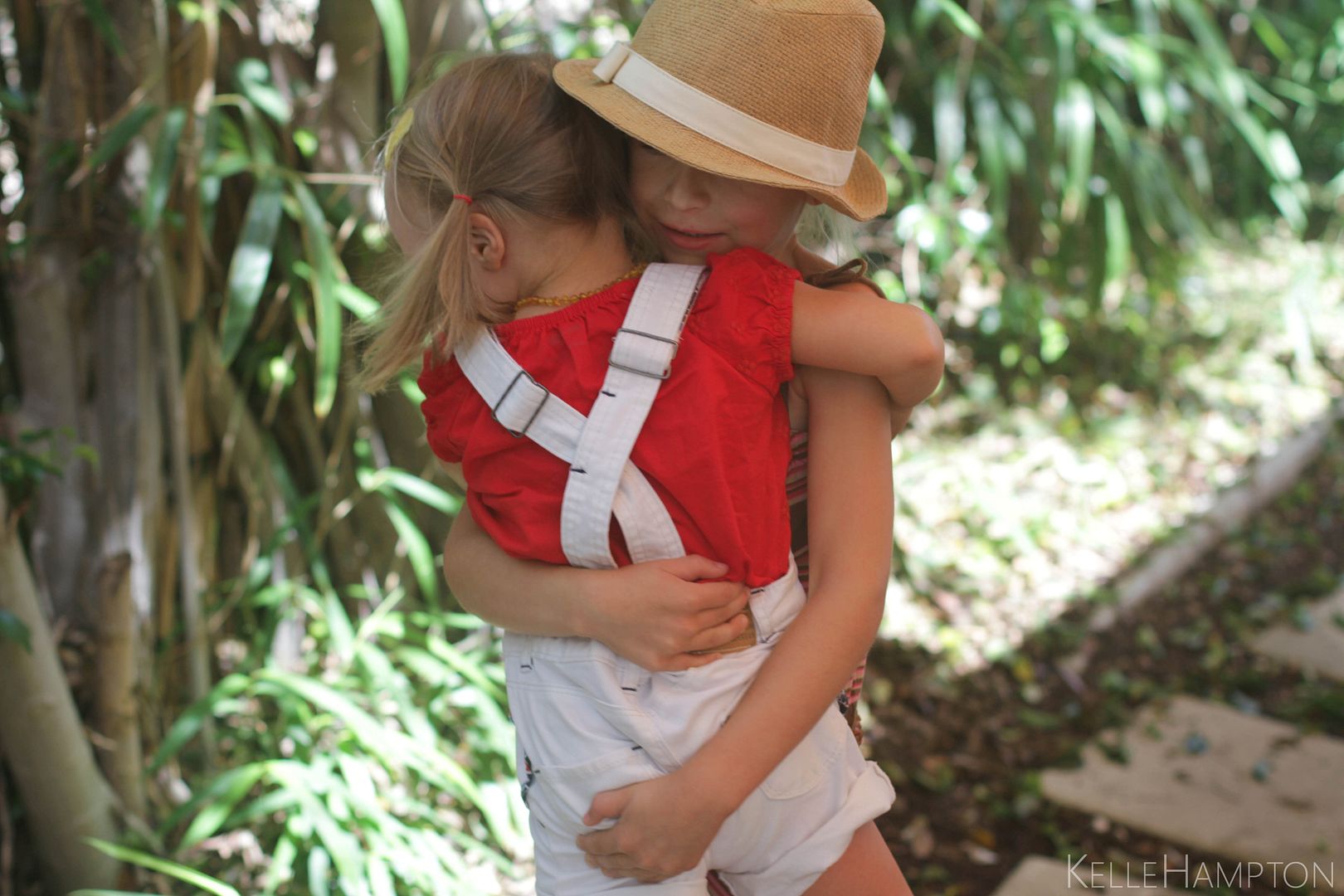 Our kids are always so much more fine than we give them credit for.
And those hospitality statistics really do say something. I wouldn't have missed our bedtime routine the other night for the world–the way Lainey and I laid in bed, talking about the ups and downs of the day. Had it been perfect, Lainey wouldn't have had that memory–the one where I apologized for being quick and snappy. The one where she forgave me and said it was okay. The one where we both hugged and made mental notes of how good it feels to recover from a hard day.
All is well. All will be well.