As all good holiday weekends go, we set out for the beach last night, except this night was different. Since I've had kids, I have promised myself that one day I would splurge on one of those roll-y beach carts–the ones you see effortlessly pulled by pretty models in the SkyMall catalogue. We've sort of been the Griswold Shleppers when it comes to beach excursions and, while I've mastered the art of cute beach totes and proper sand toy bags, there are still a lot of bags to be carried from car to beach. And when you factor in the additional kids-to-be-carried and coolers-to-be-carried and chairs-to-sit-in, what you get is a lot of turning heads on the beach–and not for a great bikini. Which is perhaps why I have a thing for cute baby bathing suits and little girl sun hats. It's an attempt to redeem our beach dignity, to distract from the hot mess dragging blankets, dropping shovels and begging her crying kids to follow her.
But this weekend? I was ready. Forget the roll-y beach cart, I found something better. A roll-y beach wagon that promised to glide through sugary sand. Constructed of heavy metal with plenty of room for coolers and bags and stray shovels, my wagon was going to transform our beach trip. I knew it. Goodbye Shleppers. We were going to skate onto that beach, and we were going to look good doing it.
Feeling unusually prepared for our trip, I maintained responsibilty with all the beach necessities–like a cooler packed with ice as opposed to a grocery bag with a few juice boxes tossed in it. We had the towels, the beach chairs, new pails that weren't broken, new shovels that weren't bent. And I set out to the beach last night with pride. Finally, after all these years, we were going to do it right.
I would normally curb the "to bring" list for lack of hands to carry things, but last night? We have a beach wagon! Kids, bring your dolls! Bring your toys! Fill 'er up!
We loaded that baby to the brim. Chairs, cooler, bags, boogie board. And I cockily (um, new favorite word) rolled it along the parking lot, up past the boardwalk and down unto the edge where board meets sand. The true test.
Epic failure.
The wheels came to such an abrupt stop that the whole wagon fell over. Blocking the boardwalk. While families waited for us to clear the path. And the Griswold Shleppers returned. Except this time I held a baby, called to another one to follow me (she wouldn't) and grimaced while I pulled with all my motherfreaking might, a steel constructed wagon with crap wheels. Friends waved in the distance while I planned my route. A kind man came to offer help, but I was more embarrassed watching him pull it for me than I was pulling it myself. He was grunting. And leaning at a forty-five degree angle, feet skidding in the sand, just to get the wagon to barely budge. And he was sweating so profusely, my friend (who finally picked up Nella) pointed at the drip marks in the sand and mouthed "Oh my God."
"Please tell me you're not going far," Kind Man said. And though I saw my friends still waving in the distance, yards away from us, I smiled and answered, "Nope. Right here is great." Because I couldn't bear to watch him grimace and sweat any longer for us. I waited until he was out of sight and then continued the haul until we made it, breathless, to our friends.
We were rewarded with a beautiful sunset and the widest stretch of shallow water, broken by sand bars peppered with shells, sand dollars, star fish and inky sluggy things.

retro polka dot suit, Popina Swimwear

We carefully examine living beach creatures and then return them, unharmed, to the water.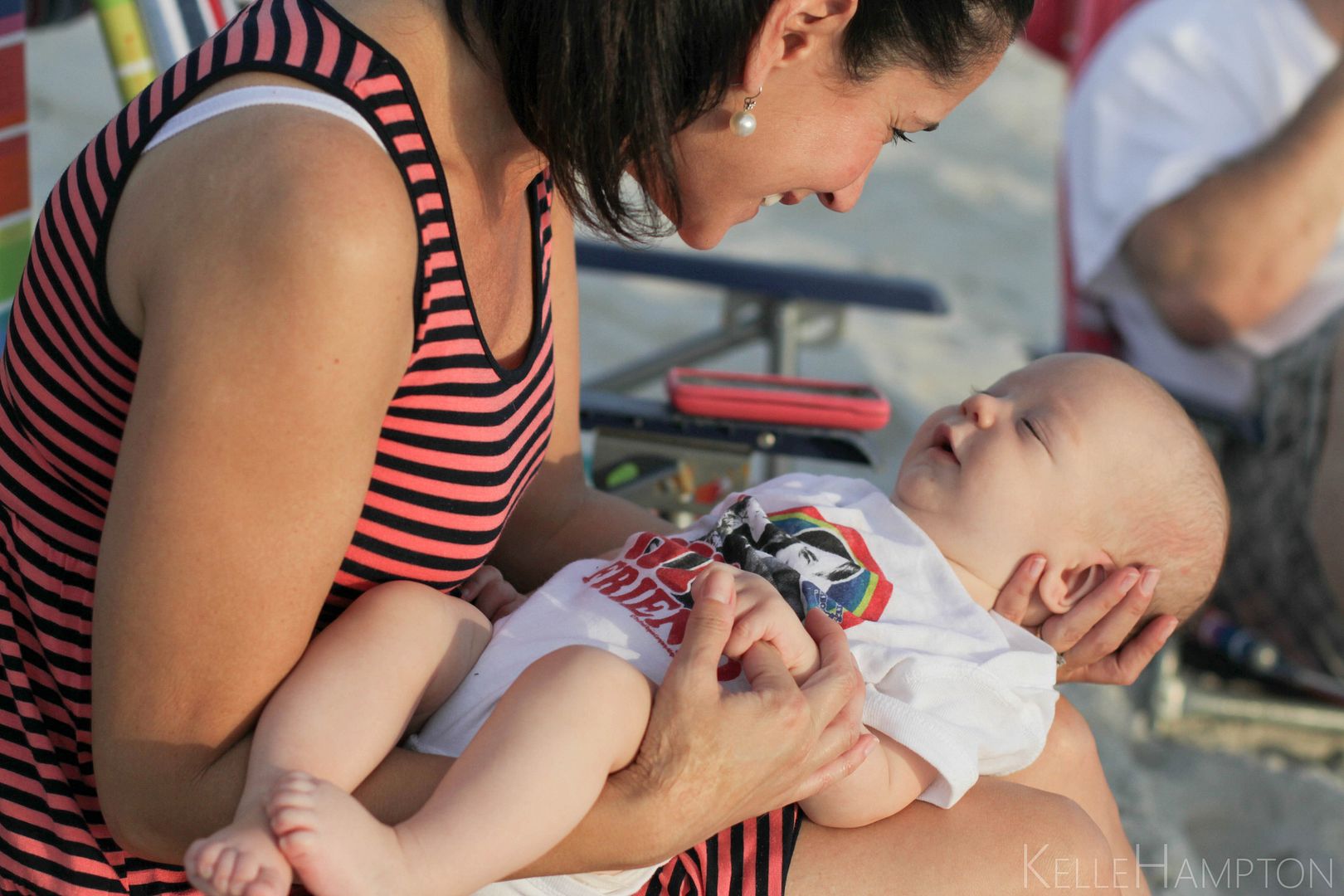 Baby boy loved Nature's Boppy.
And we loved God's little post-sunset encore.
The beach wagon will be returned, and we will scout out a new beach cart with the rolliest wheels possible. A do-over is in the works. It will be good.
Today did make up for yesterday's wagon failure. It was everything a rainy day should be. Coney Island for lunch. Back home for quiet. I actually laid in bed this afternoon, snuggled next to a sleeping Dash and listened to my girls color and play while it rained outside. Nella wrote on the window with crayon, and I let her. All is well.
This past week, we enjoyed:
Pre Summer Activities.
Like Hula hoopin'
And Driveway Site Word Games.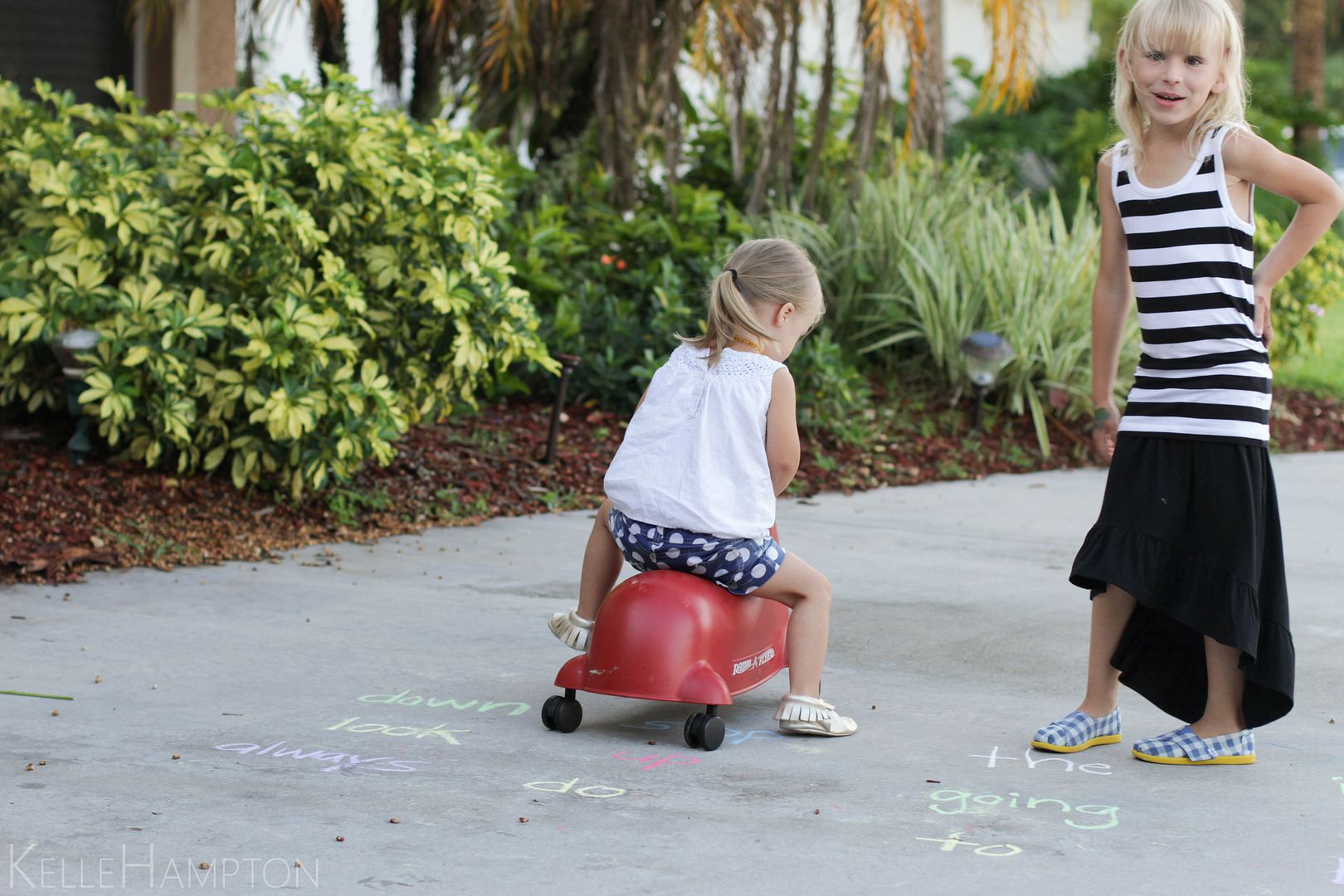 Increased Curiosity for Critters…and a little less fear for getting close to them.
Newsboy Caps.
Seriously. It's Baby Guy Ritchie.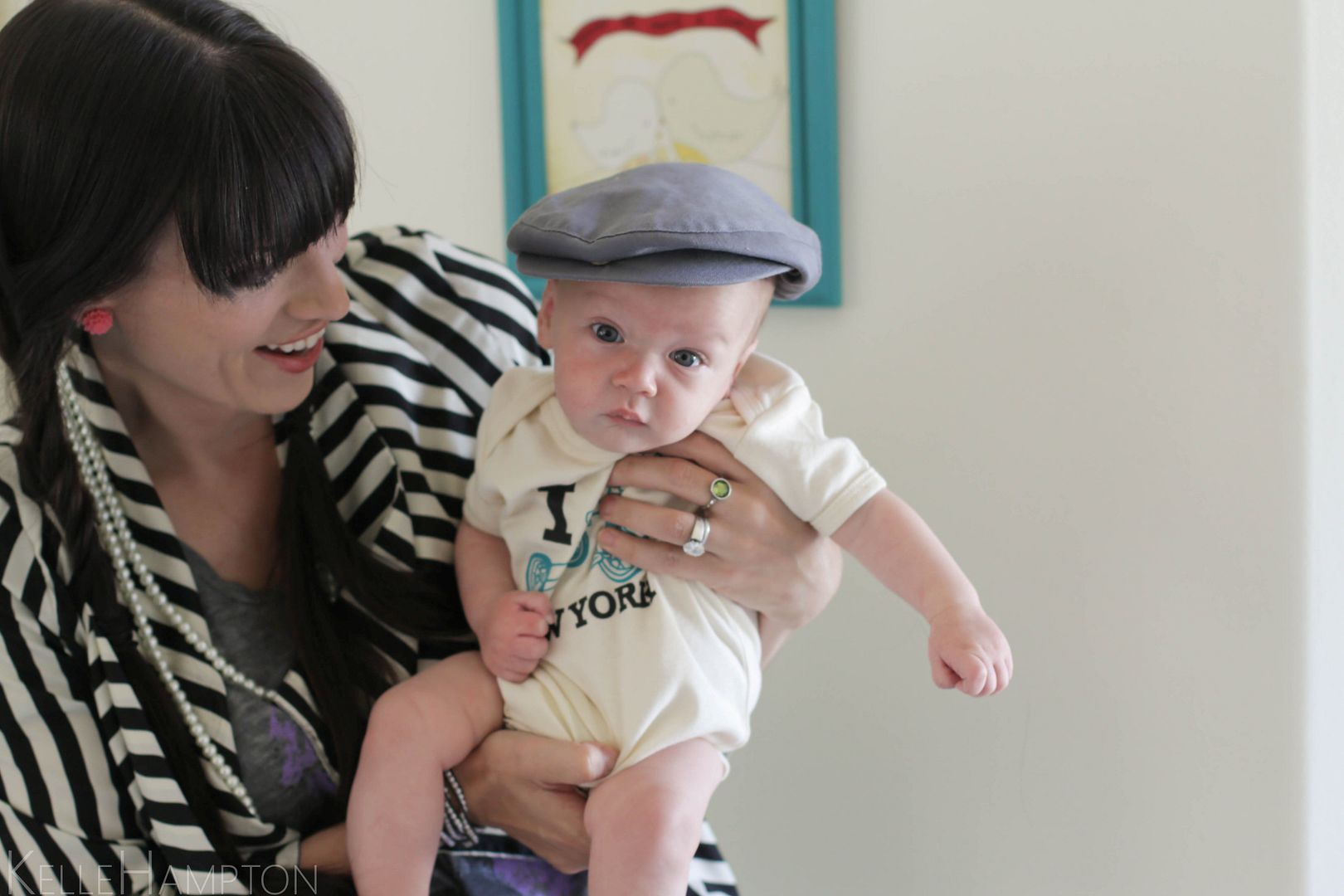 Wayward Braids.
Afternoon Sunflare.
Over-the-shoulder Peeks.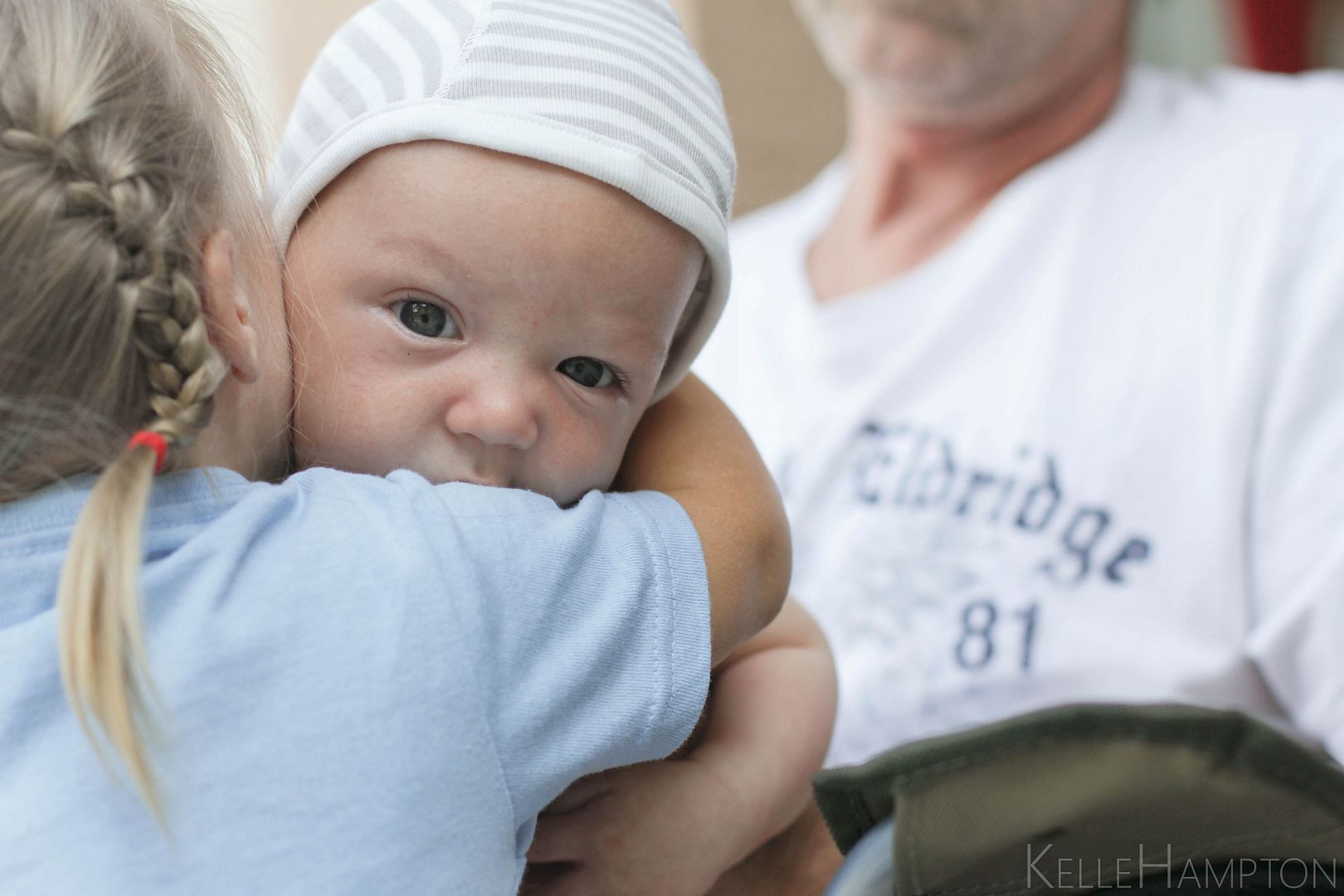 Catching the Girls Reading (and hearing Lainey sound out words aloud).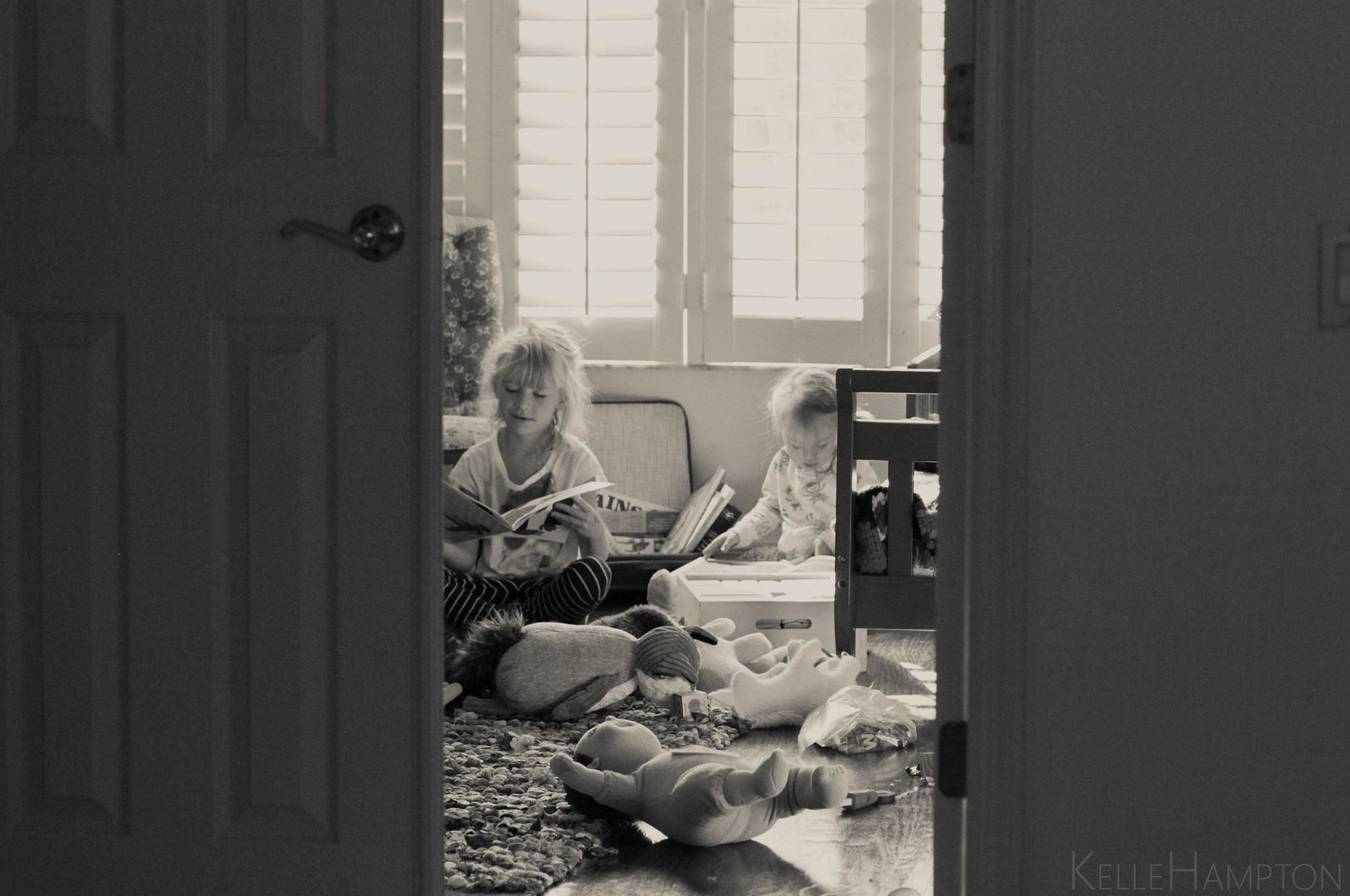 Color Games with the Girls.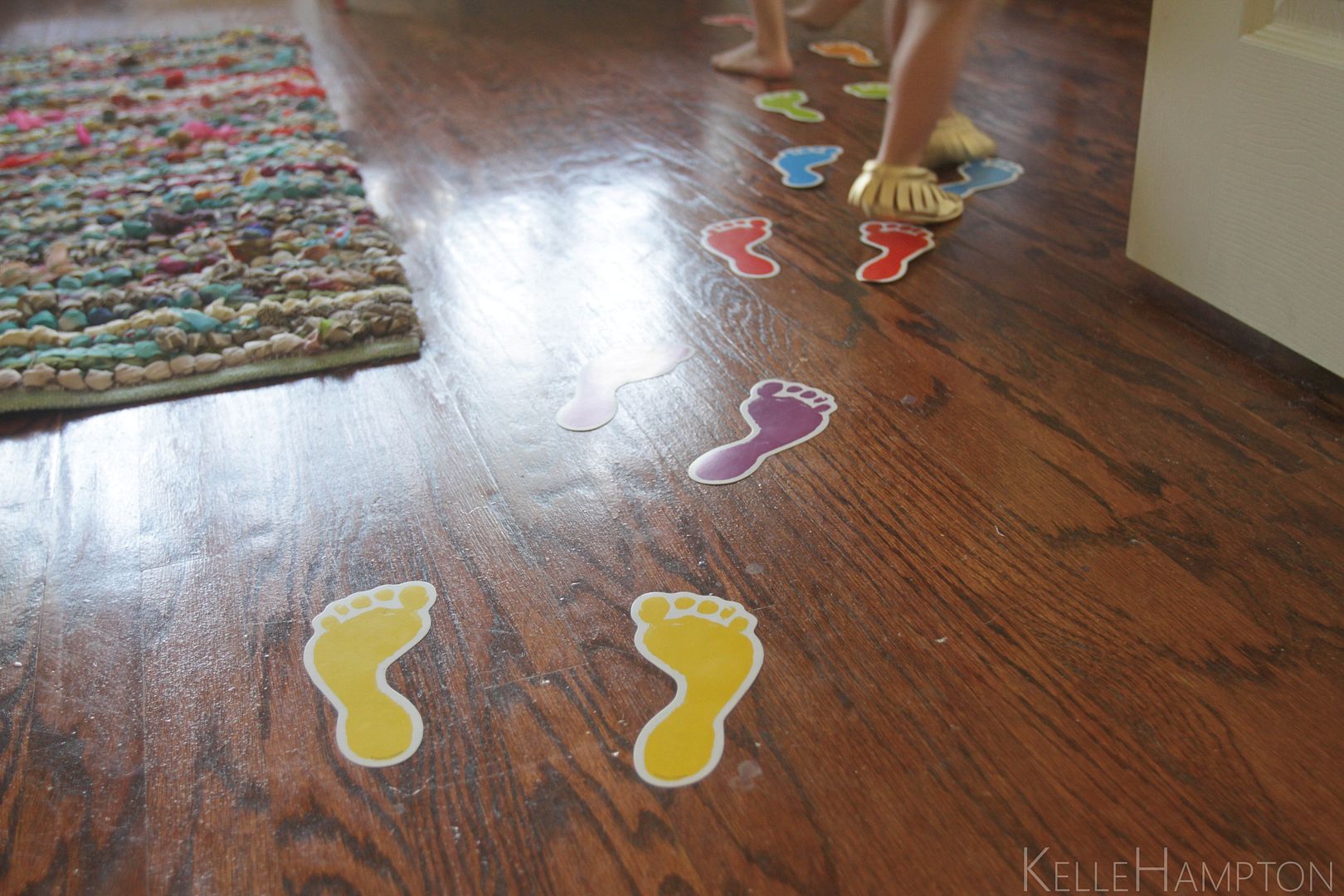 Found these footprints at the teacher store, taped them to the floor in the bedroom, and Nella likes saying the colors as she walks the path. Fun way for Lainey to play teacher too.
*****
For those who have asked, Brett is recovering slowly at home. He had some incision complications and can't lift or hold the kids right now. He's feeling better but being very careful to make sure things heal up as quickly as possible. Things are a little "off" at home right now, but we are so glad he's okay. I heard a lot of appendix stories and know we are lucky. Looking forward to when he's fully recovered and, in the meantime, thankful to family and friends who've helped out.
One day already down this week–four more to fill up.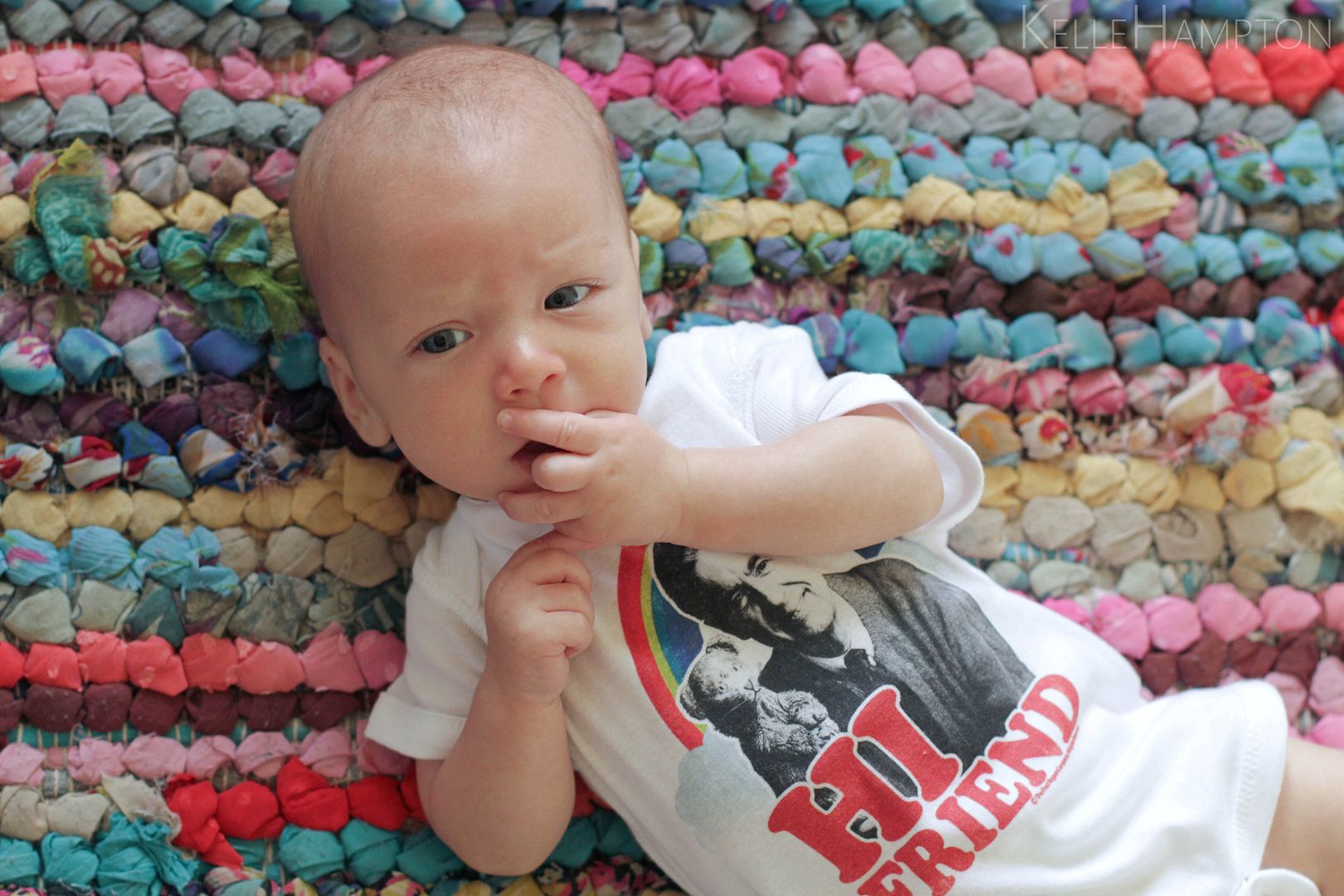 I smell summer.
Happy Memorial Day. Big love to all the soldiers and their families out there. xo